On March 26, 2022, one of the most prestigious newspapers in Chile, El Mercurio, published an article about Dimash Qudaibergen. In the material, the author talks about the artist's vocal range and his influence on the world of music.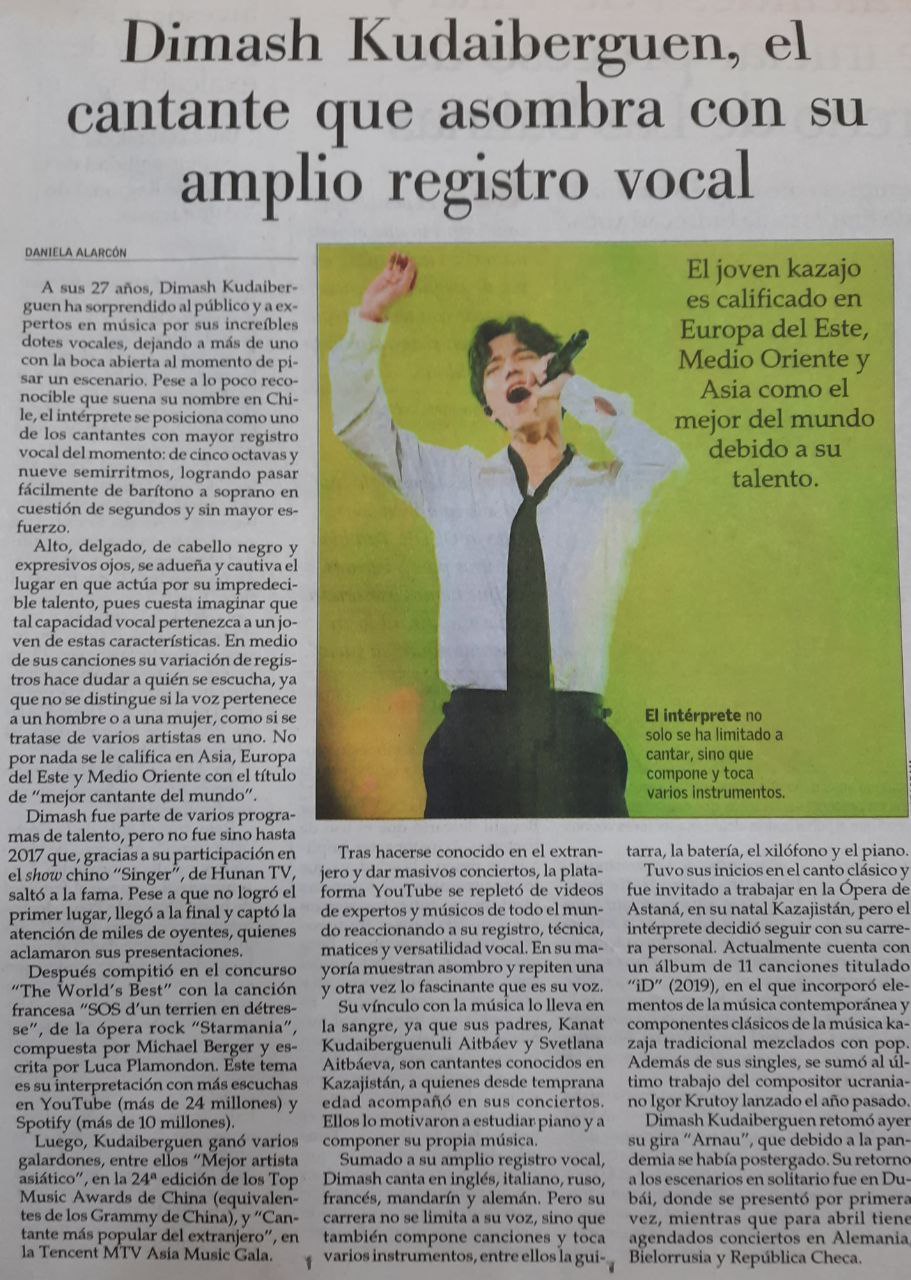 El Mercurio is one of the most prestigious and oldest newspapers in Chile. Its first issue was published as early as September 12, 1827 in Valparaiso. Later, on June 1, 1900, the newspaper also began publication in Santiago.
Currently, Mercury is released daily in Spanish, and is the record sales leader in the city of Santiago. The newspaper is owned by the joint-stock news company "El Mercurio", which operates a network of 19 regional dailies and 32 radio stations throughout the country.
On March 26, "Mercury" published a large article with the headline: "Dimash Qudaibergen, a singer who surprises people with his wide vocal range.
The publication tells the reader about the creative path of the Kazakh performer, his amazing vocal skills and the concert tour that began, after two years of pandemic.
"We are very happy that spreading Dimash's creativity in South America is paying off! We always hold a lot of events on behalf of our fan club Dimash Latin Dears. In 2023, Chile will host the largest song festival "Viña del Mar". In their Twitter account, the organizers of the event are asking who the audience would like to see on stage at the festival. And, of course, our biggest dream is to see Dimash there!" shared the administrators of the Dimash Latin Dears fan club.