On the morning of March 22 on KMRD-LP radio.FM, just a few hours after the release of Dimash's new song Together on music platforms, its first bars were played on the radio air of the USA.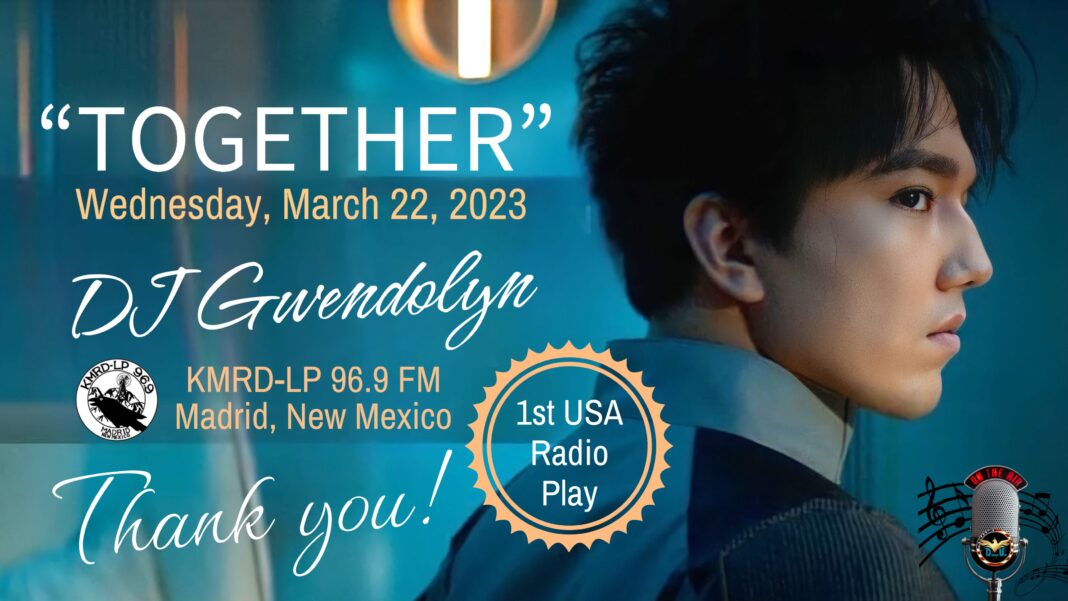 This was made possible by Dears from the Dimash USA fan club, who contacted several American radio hosts for a week in hopes of hearing Together on the air the day it was released.
Thus, Dimash's new single was played on DJ Gwendolyn's (Zaxus) two-hour Mad Talk program. Despite the fact that the composition was not yet available for listening, Gwendolyn included it in the air of her program.
Almost as soon as her show started, the radio host announced that she had a new song from a Kazakh artist:
"Dimash Qudaibergen has a new song out, and I thought I'd like to include it for you today."
This is not the first time a song by Dimash has been played on Mad Talk. On June 7, 2020, Gwendolyn's program featured as many as six songs by the Kazakh performer. Then the radio host gave Dimash a full 45 minutes of her program.
"On the eve of the release of Together new single, Dears around the world were looking at their watches, looking forward to midnight in their time zones – the magical hour when Dimash's new song will be played on multiple music platforms around the world. The Dimash USA Fan Club and its Radio Play team are immensely excited and grateful for the DJs who help spread Dimash's incomparable talent and music in the US," shared Dears of the Dimash USA Fan Club.
Dimash's new song is available to listen to at the following link: https://dimashq.lnk.to/together