On March 10, 2023 the annual award in the field of culture, art and sport "Tiketon" summed up the results of voting. Dimash Qudaibergen became the leader in two nominations at once.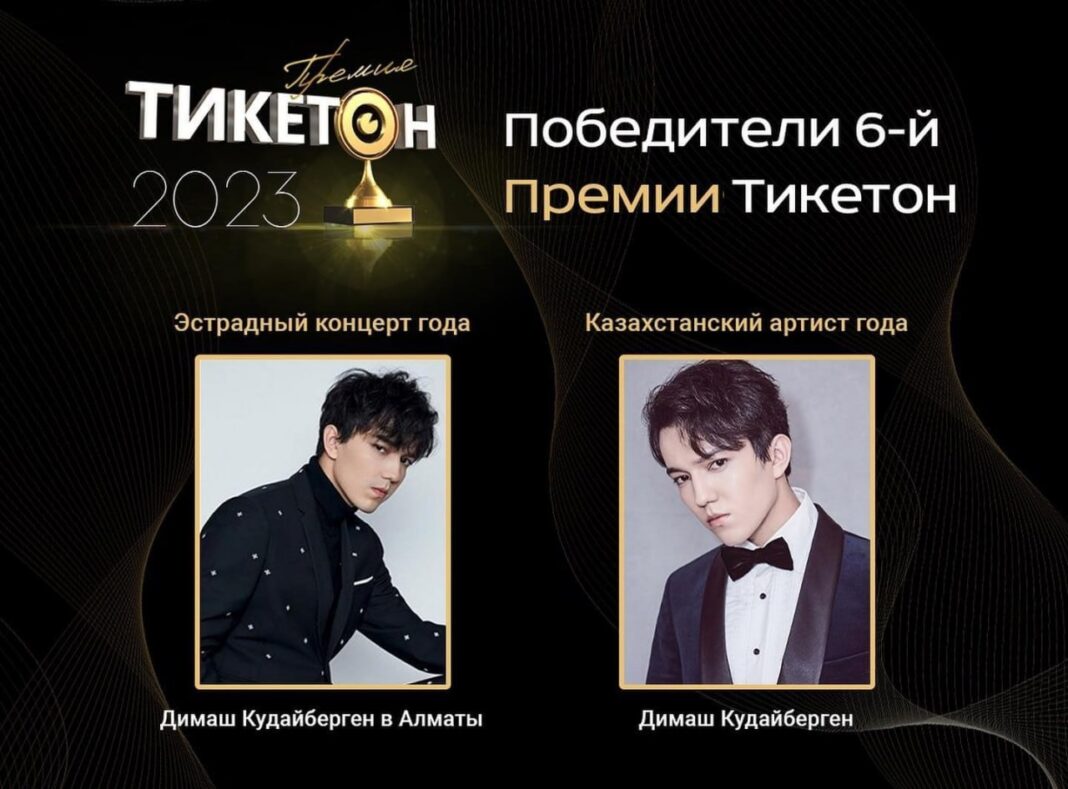 The Tiketon Cultural Award is an annual event aimed at highlighting achievements and supporting talented figures in the field of contemporary culture, art, sports and public life in Kazakhstan.
The award covers such areas of cultural life as movies, touring events, concerts, theater, sports, events for children and others.
Dimash won in the categories "Kazakhstan Artist of the Year" and "Variety Concert of the Year" with his solo concert "Stranger" held in Almaty on September 23, 2022.
This is not the first time that the artist has won the "Tiketon" award. Several times he was the leader as the "Kazakhstan Artist of the Year", and also Dimash's big solo concerts in his home country were marked by the Kazakhstani award as the best variety concerts of the year – the show "Arnau", 2019 and "Bastau", 2017.
We thank Dimash's fans for their support and great interest in the artist's work!