The guests took part in a special fan meeting before the concert. It was attended by over 250 people from different countries. Fan meet ups are already a custom among fans of the artist. This time the party was organized by fans of the Eurasian Club with the support of St. Petersburg "Dears" club.
Fans from Yakutia shared their impressions and their own vision  of the Kazakh musician's creative work.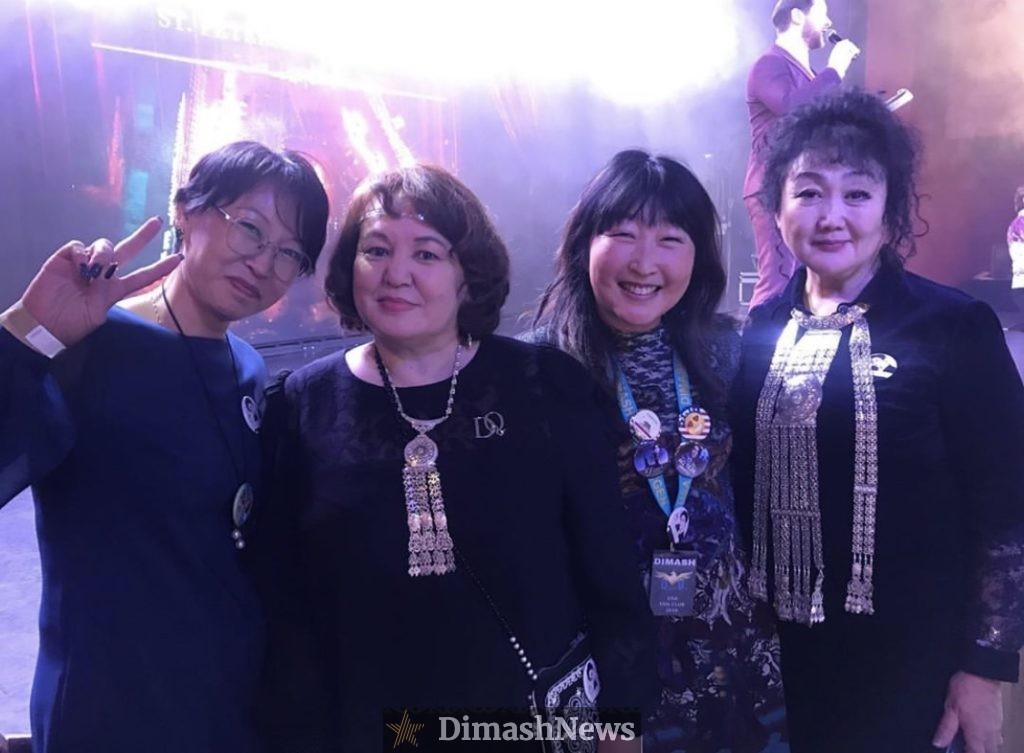 "In the world of contemporary art and show business there is a lot of superficial things. We desire purity, sincerity. We see these qualities in Dimash. He is candid and real. Art should carry an educational meaning, instill in people noble qualities. We, the Yakuts, are very similar to our Kazakh brothers. We are also Turks. There are some parallels in culture and traditions. And so we admire not only the work of Dimash, but also his personality, upbringing, and versatility. We admire how he speaks about his people, about his country, how he respects his fans. Dimash is a person you want to follow. It unites us, forming a kind of bridge between peoples and countries. Thanks to him, we made friends from different countries. I can say just on the example of our fan club – we are all people from different fields, of different ages, but thanks to Dimash we travel together. We attend all his concerts. And the other day we flew to a concert in St. Petersburg. As part of such trips, we strive to introduce people to our culture, customs and traditions. We always come to concerts and fan meetings in national costumes or jewelry. The founder of our fan club, Yelena Shishigina, plays the Yakut national instrument – the hamus. Thus, we want to show that as true fans of Dimash, we popularize our culture to the world just like he does, "said Yelena, a representative of the official fan club of the performer in the Republic of Sakha (Yakutia).
On November 29, the stage of the sports and concert complex  Ice Palace hosted the first concert of the popular artist of Kazakhstan Dimash Kudaibergen in the cultural capital of Russia