Every year Dimash's fans around the world organize many wonderful events and charity events dedicated to the performer's birthday. This year was no exception. The  DimashNews team collected some of them.
Fanart project dedicated to Dimash's song "The Story of one Sky"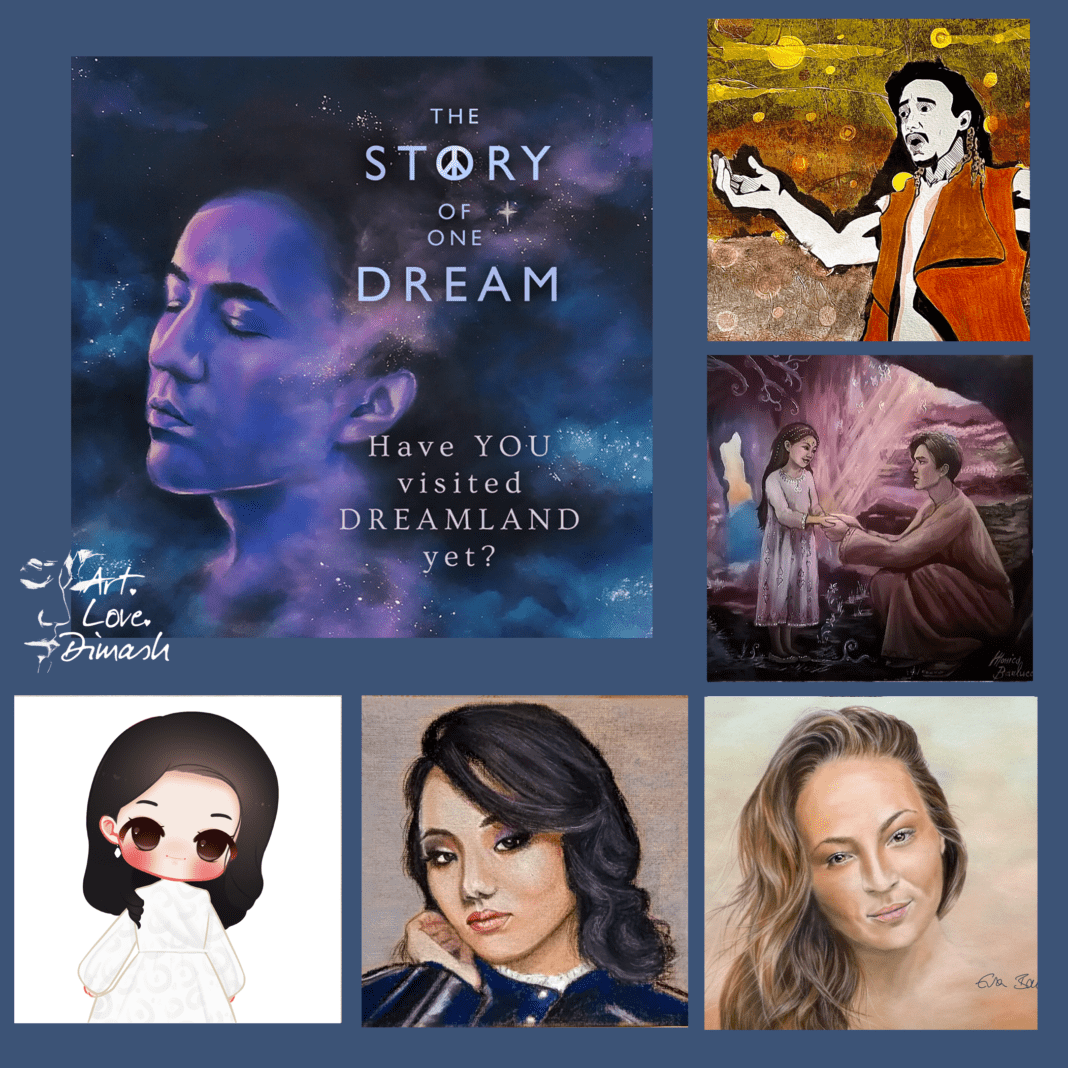 About 100 people from all over the world took part in the creation of an incredible and large-scale fanart project "The Story of one Sky" by Art.Love.Dimash. Dears and the artists invited to participate in the project united to bring to life their vision of the world, inspired by the deep meaning of Dimash's musical film.
The group Art.Love.Dimash is known for recreating the music videos of the Kazakh artist in a frame by frame artistic design. When Dimash presented "The Story of one Sky" for the first time in September 2022, Dears immediately went to work.
After 7 long and hard months of work, the fanart project was released as a birthday present to Dimash.
"We want to introduce Dimash's work to as many people as possible. We sincerely believe that all dreams can come true if we unite", – shared Art.Love.Dimash.
Dimash's name on the sands of Maria Luisa Beach in Portugal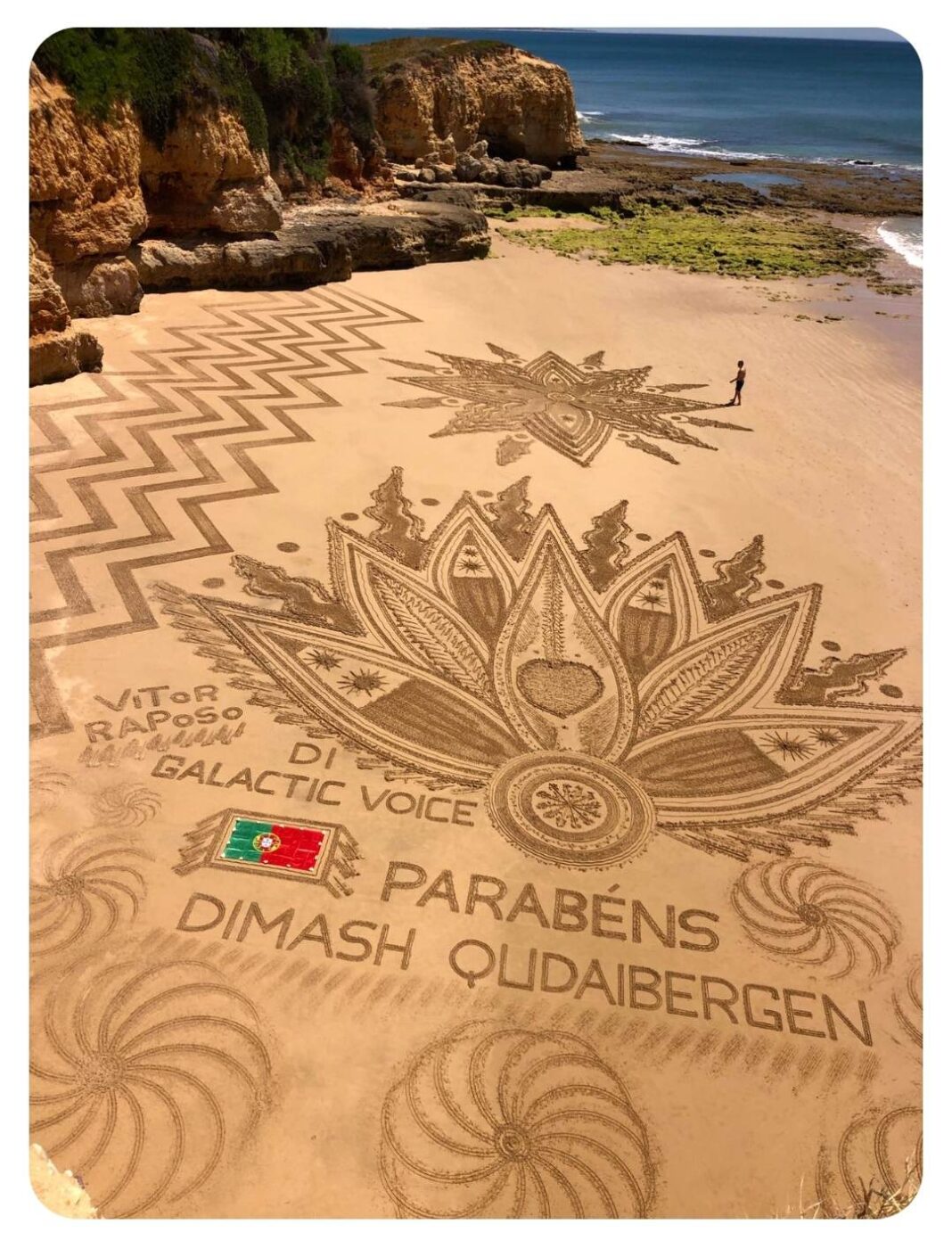 In May, Dimash's name appeared on the sands of the famous Portuguese beach Maria Luisa in the Algarve. The project was carried out by Dimash's fan group, DI Galactic Voice, in honor of the Kazakh performer's 29th birthday.
Victor Raposo, the famous Portuguese designer of the original works of art, created right on the sand, drew the project. About his creative work the designer said:
"The process is simple. The most important thing for my works is to have wet sand at hand. Also, I can use what I have on the beach: seaweed, stones, sticks, reeds and shells."
The administrators of Dimash – DI Galactic Voice shared:
"In just such an original and beautiful way, we wanted to wish our Dimash a happy birthday. We wish him a lot of personal and professional success, and most importantly, to be happy!"
Congratulations on LED screens and banners
ECUADOR
On May 21, the Dimash fan club in Ecuador organized an event at the popular Plaza Sports Garden mall in the city of Guayaquil.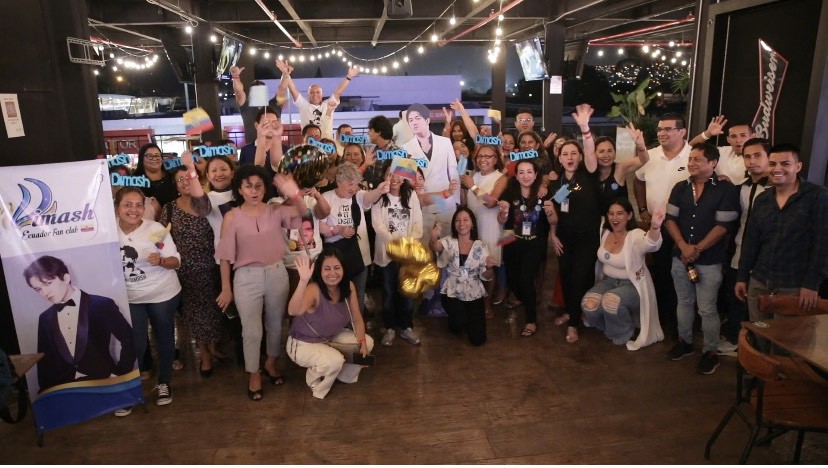 More than 60 people came from all over Ecuador and abroad to celebrate Dimash's birthday together and to see a birthday video on a huge LED screen inside the mall.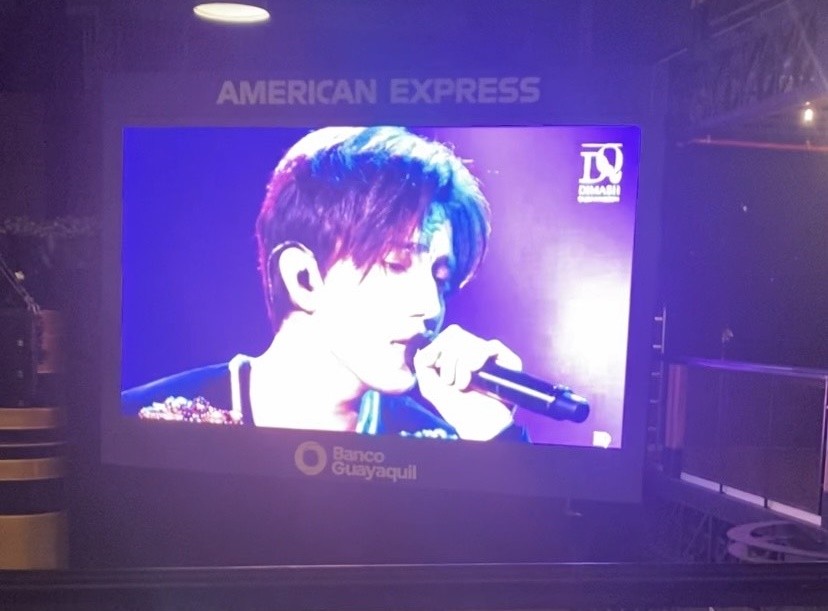 The video showed well-known songs by Dimash, as well as a documentary about the creative path of the performer.
BOLIVIA
In honor of Dimash's birthday, Dears from Bolivia launched a music video of the Kazakh singer "Together" on the screens of 200 minibuses in the capital city of La Paz. The video will be broadcast for a month.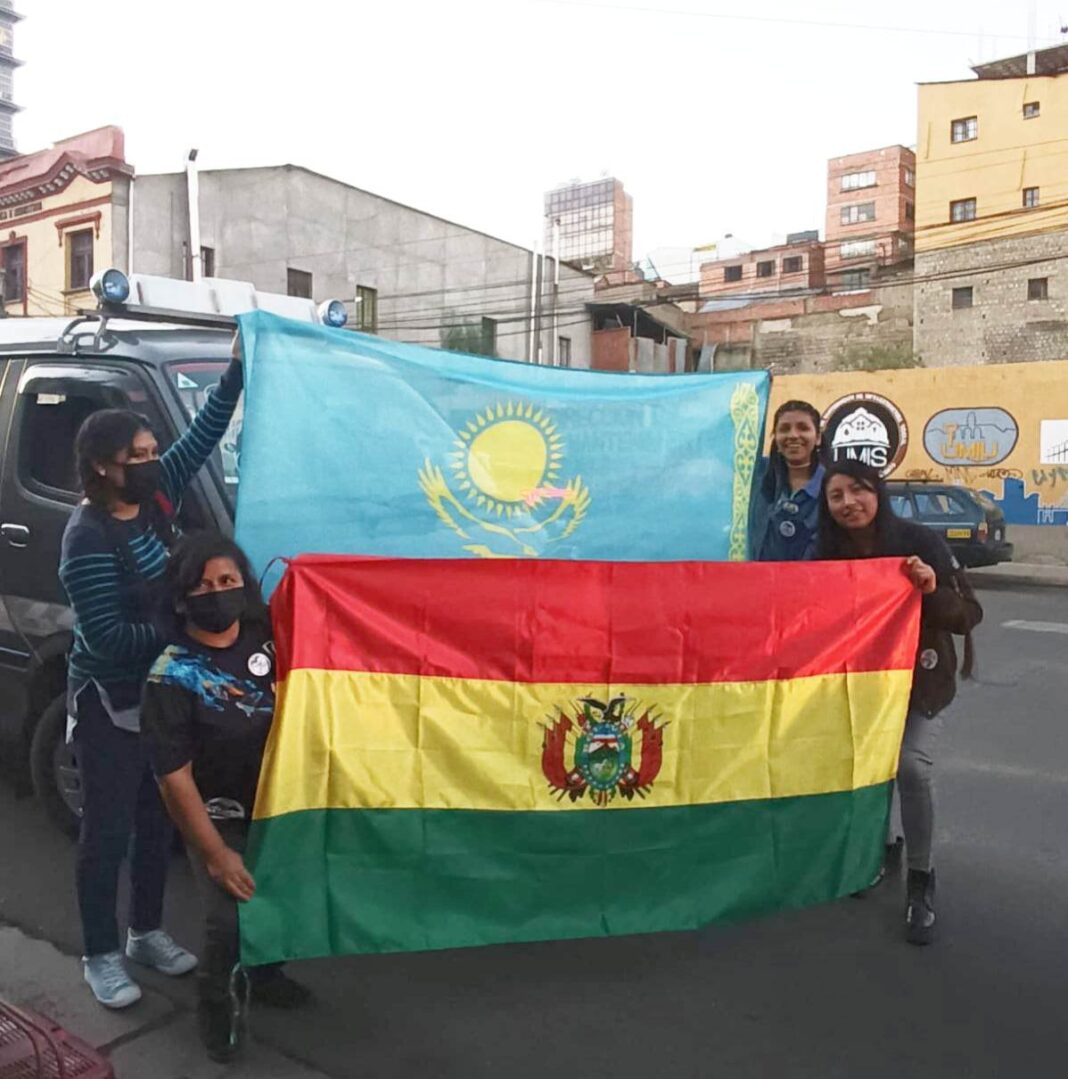 Each of these vans is equipped with 20-inch screens with Full HD and a surround sound system.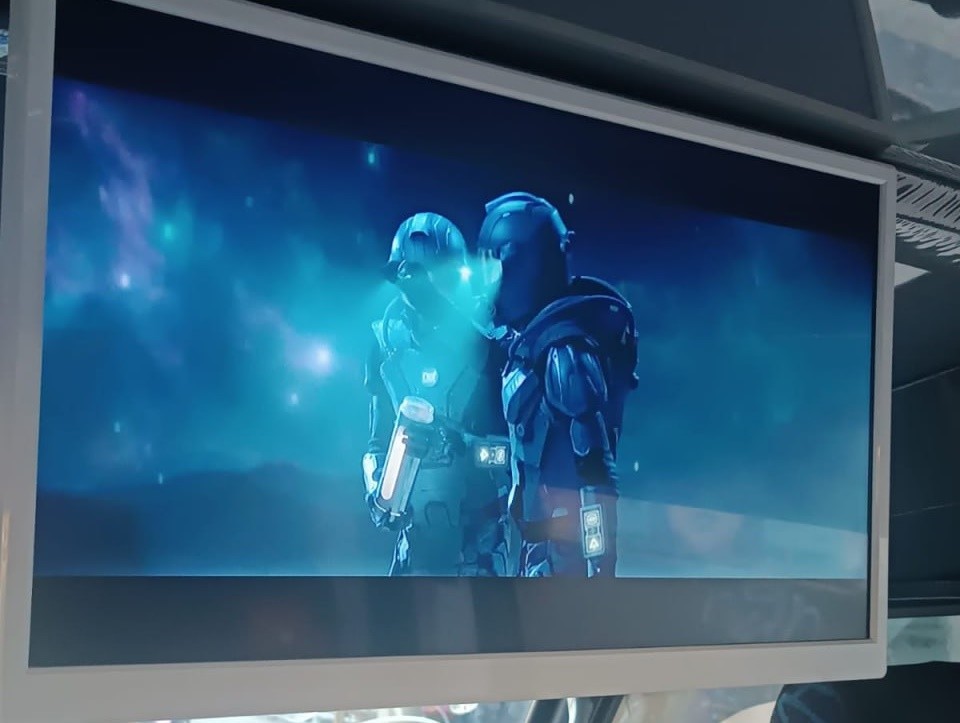 "Together" by Dimash is broadcast with subtitles in Spanish, so people can not only discover the song of the Kazakh artist, but also understand the meaning behind it.
"The goal of our project is to reach more than half a million passengers who travel daily on public transportation in La Paz. In this way, more people will learn about Dimash and his music. Happy birthday, Dimash! We look forward to seeing you in Bolivia and Latin America!" shared Dears.
CHILE
A project on LED screens "Dimash on the streets of Chile" was launched in 4 major Chilean cities, organized by the team "Dears – Dimash – Chile Diffusion". The video with the music video "Together" and Dimash's birthday greetings is broadcast 500 times daily.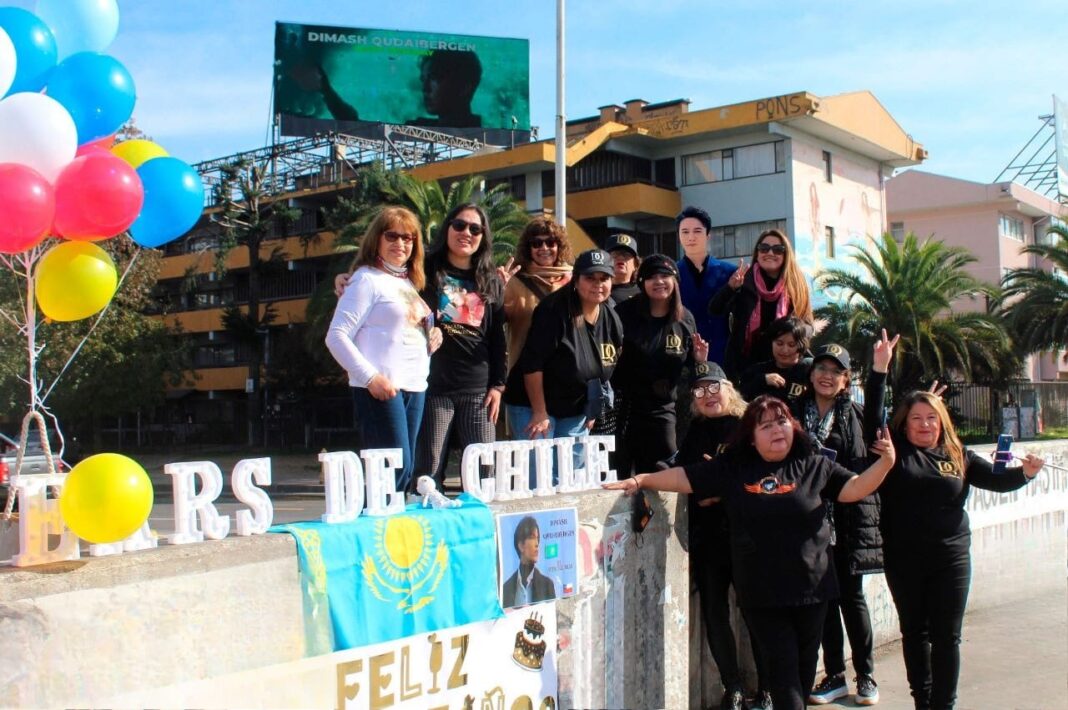 According to Dears, there are many Dimash fan clubs in Chile, but there are also those who follow the artist's work without relating themselves to fan clubs. In this regard, the "Dears – Dimash – Chile Diffusion Team" was organized, which involves all Chilean Dears without exception to jointly promote Dimash's creativity.
BULGARIA
On May 24, the biggest metro station of the Bulgarian capital, Sofia, launched a congratulatory video in honor of Dimash's birthday.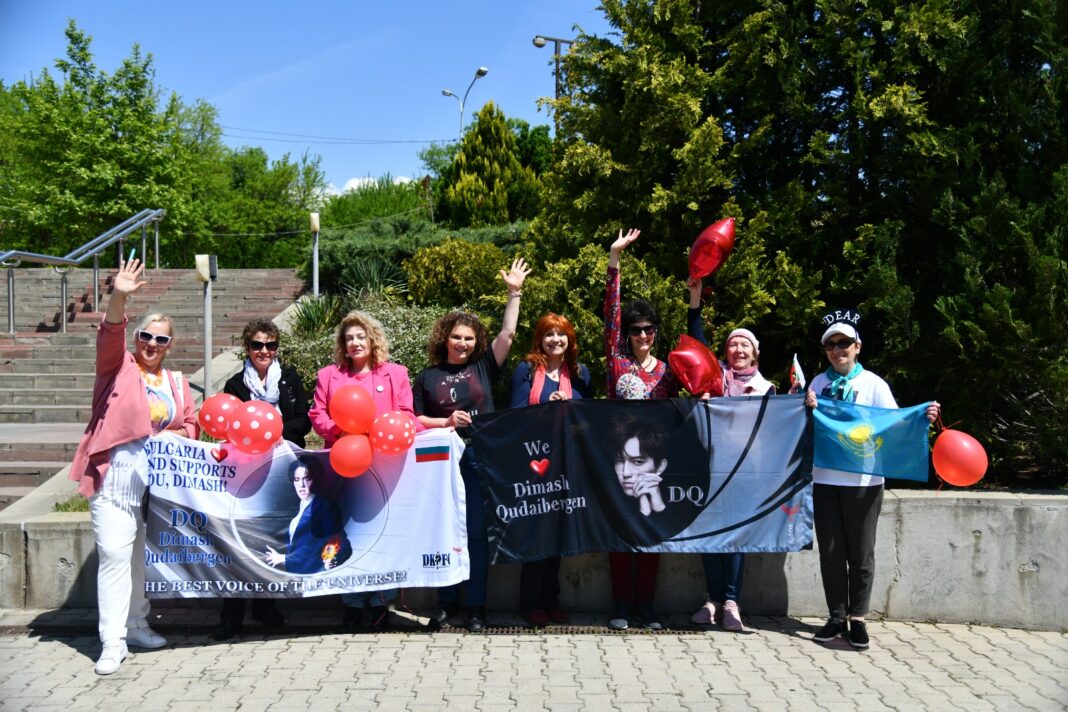 The project was prepared by Dimash Bulgaria fan club.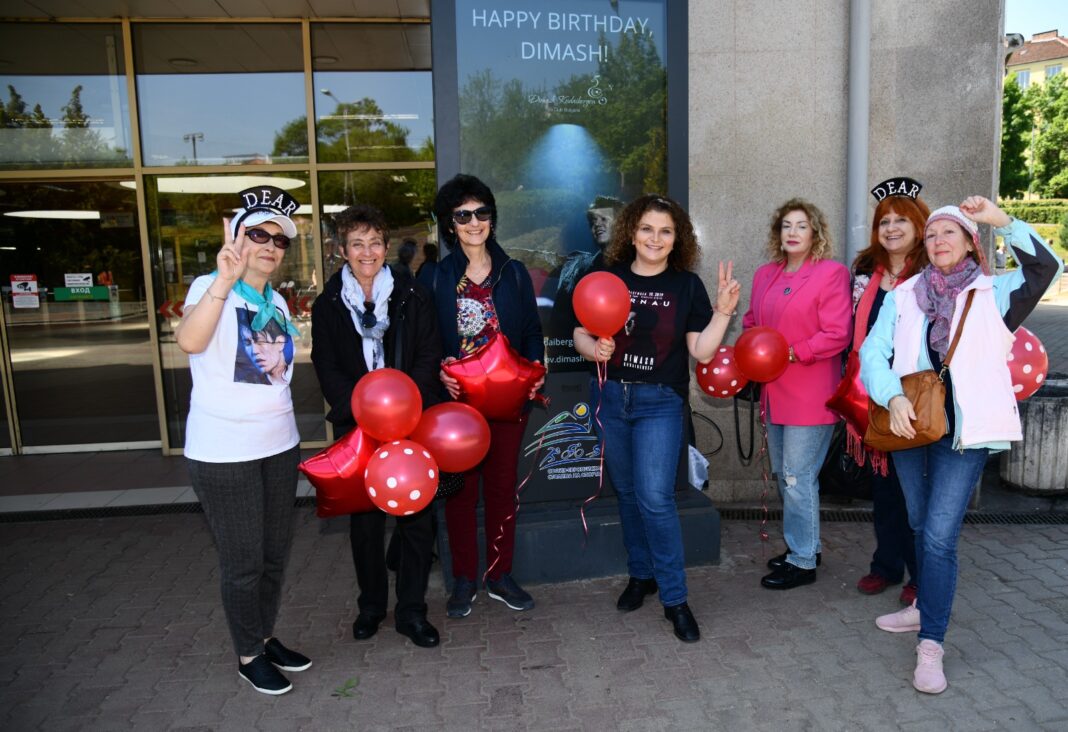 MEXICO, MEXICO CITY
From May 16 to May 29, a birthday banner was placed on one of the most important avenues in the Mexican capital to celebrate Dimash's birthday. It is located next to the bustling Reforma 222 square, where thousands of people pass by every day.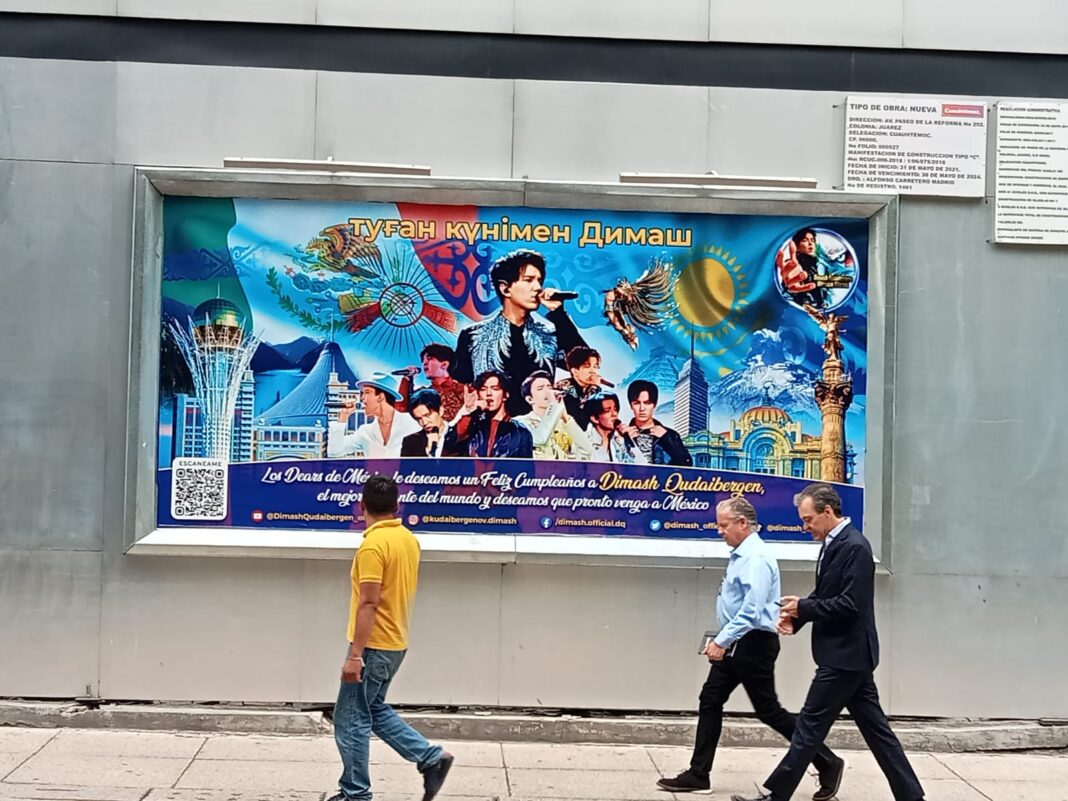 The image of the banner depicts the culture of both countries, Kazakhstan and Mexico, united by music. There is also a special QR-code, which leads to the social networks of Dimash.
MEXICO, TIJUANA and MEXICALI
Every hour from May 21 to 28, a congratulatory video in honor of Dimash Qudaibergen's birthday will be broadcast on LED screens in the cities of Tijuana and Mexicali.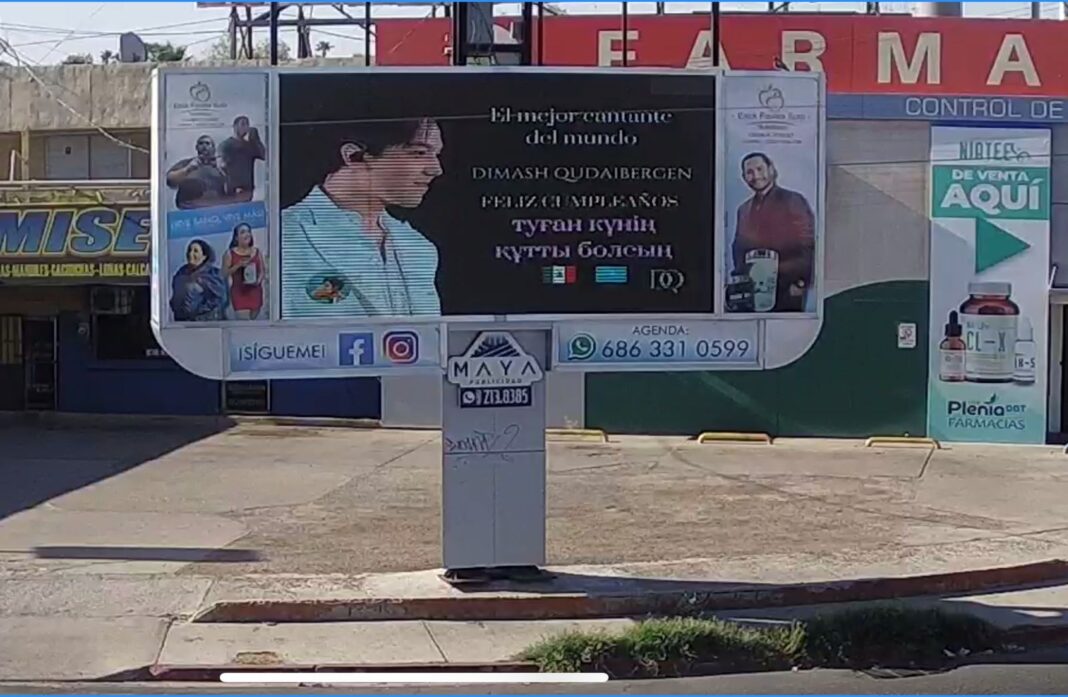 The project was prepared by fans of the Kazakh artist's work from both cities, as well as from San Diego, USA.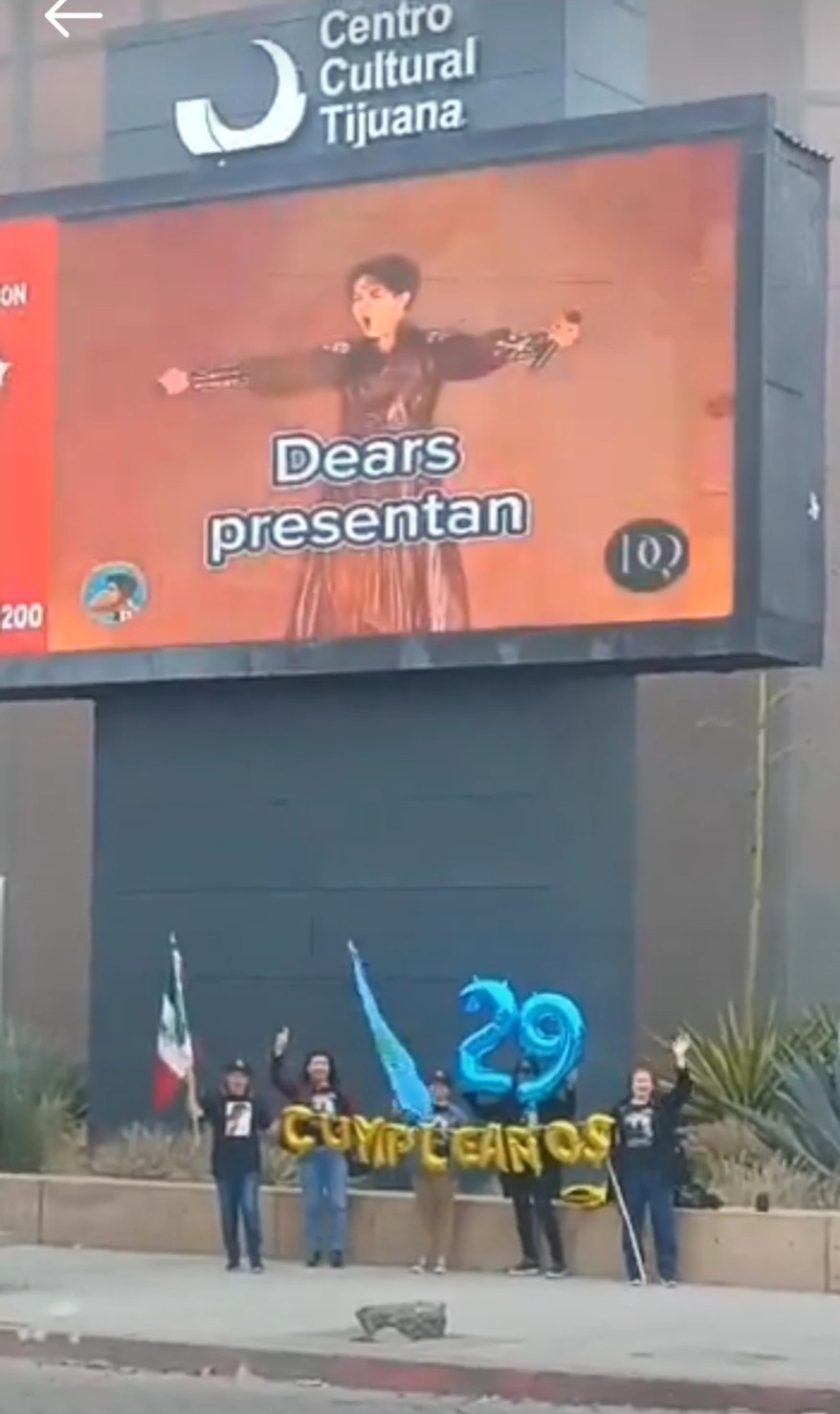 "We are pleased to be able to thank Dimash for his art in this way, and to wish him a happy birthday, a long life and all the best for fulfilling his dreams," Dears shared.
CHARITY
UK & IRELAND.
In preparation for Dimash's 29th birthday celebration, Dears from the UK and Ireland decided to donate £300 to the Emergency Committee, which provides relief to earthquake victims in Turkey and Syria.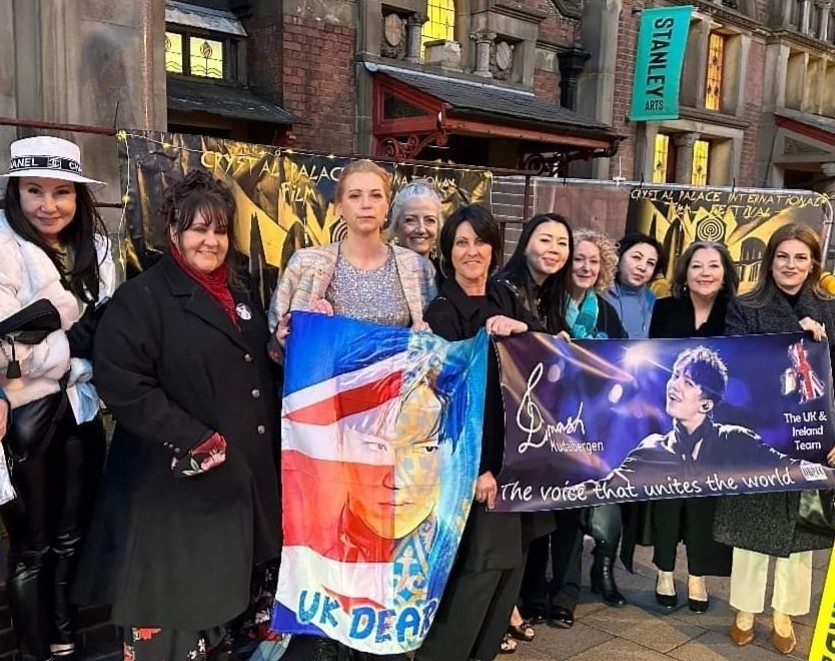 "We were very inspired by Dimash's words that he was going to donate a portion of the proceeds from ticket sales for his Stranger World Tour concerts to help victims of the disaster, so we decided to follow his example," shared fan club administrator Dr. Christina Mitchell.
The DKIFC United Kingdom & Ireland Fan Club was created in September 2018. Since then, the Dears have been organizing annual charity events in honor of Dimash's birthday, making it their tradition.
BRAZIL
Dimash Divulgação Brasil
On May 24, Dimash's fans from the Dimash Divulgação Brasil fan club held a party for the children from the "Sunny World" rehabilitation center in Astana, which cares for children with Down syndrome.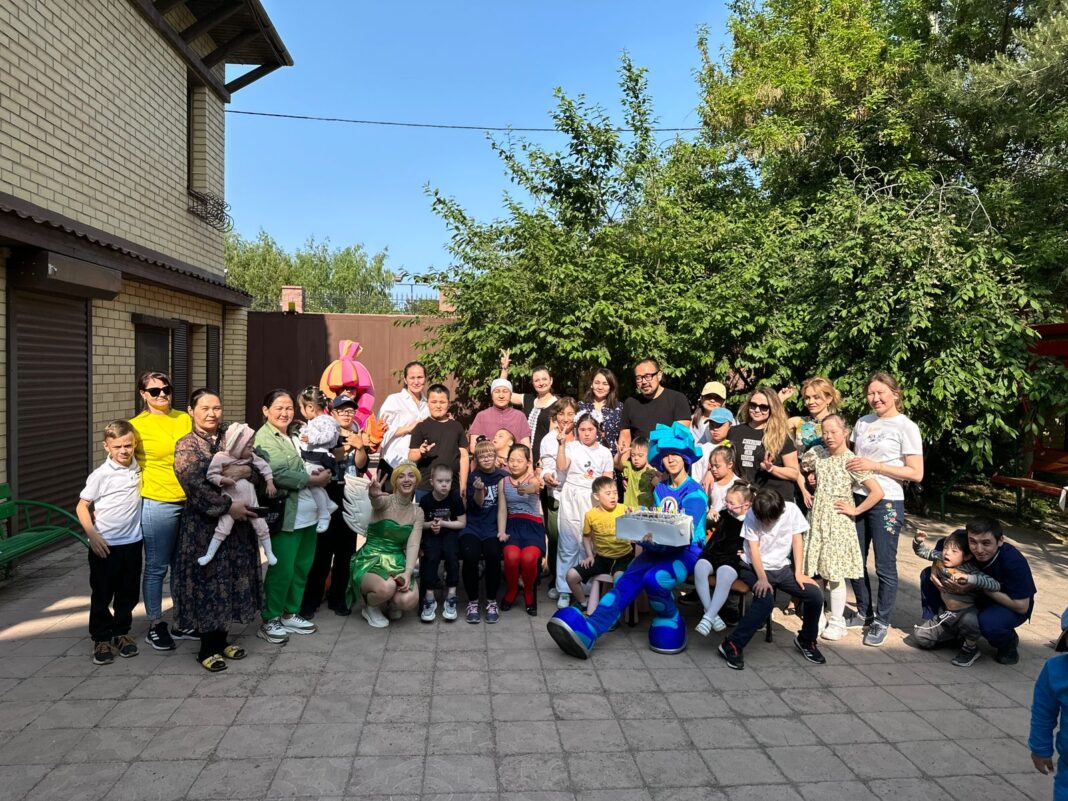 "We organized this party so that each child would create another happy memory. There were songs, dances, animators, cake, sweets, pizza… we are very happy that we were able to give every kid good emotions on this day!" – told the administrators of the fan club.
Dimash Qudaibergen FC Brasil
In honor of Dimash's birthday, Dears from Dimash Qudaibergen FC Brasil fan club donated money to the charity organization APAE (Association of Parents and Friends of People with Disabilities).
APAE is a Brazilian association that helps all people with special needs to get better as quickly as possible.
KAZAKHSTAN, ASTANA
On May 24, in honor of Dimash's birthday, Dears of Astana visited the National Scientific Center for Motherhood and Childhood and the Kazakhstan "Phoenix" rehabilitation of children with oncohematological diseases.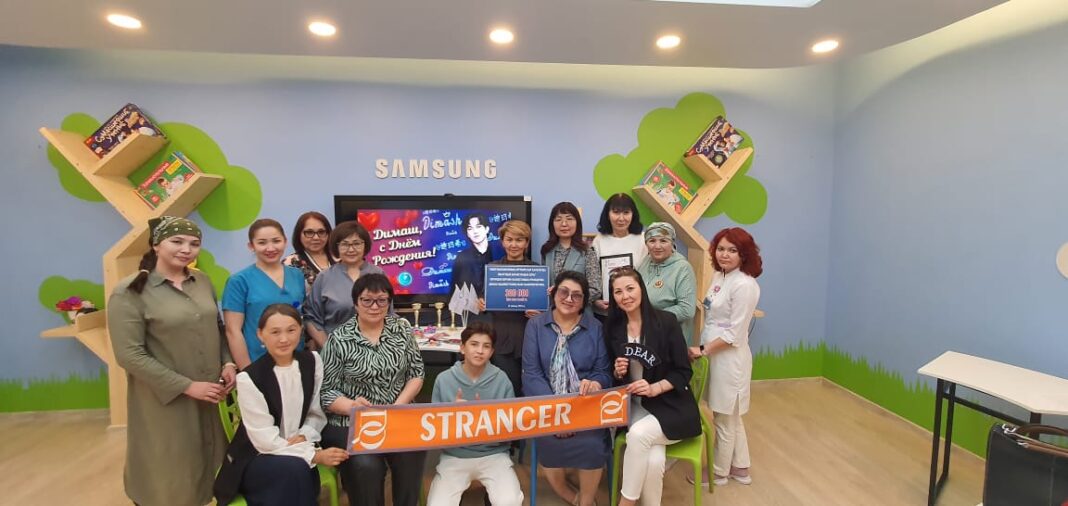 Lyailya Tusupbaeva, one of the founders of the Foundation and head of the department of psychological and pedagogical assistance of UMC CF, told Dears about the activities of the Foundation, which is aimed at psychological and social rehabilitation of children in remission after cancer and organ and bone marrow transplants.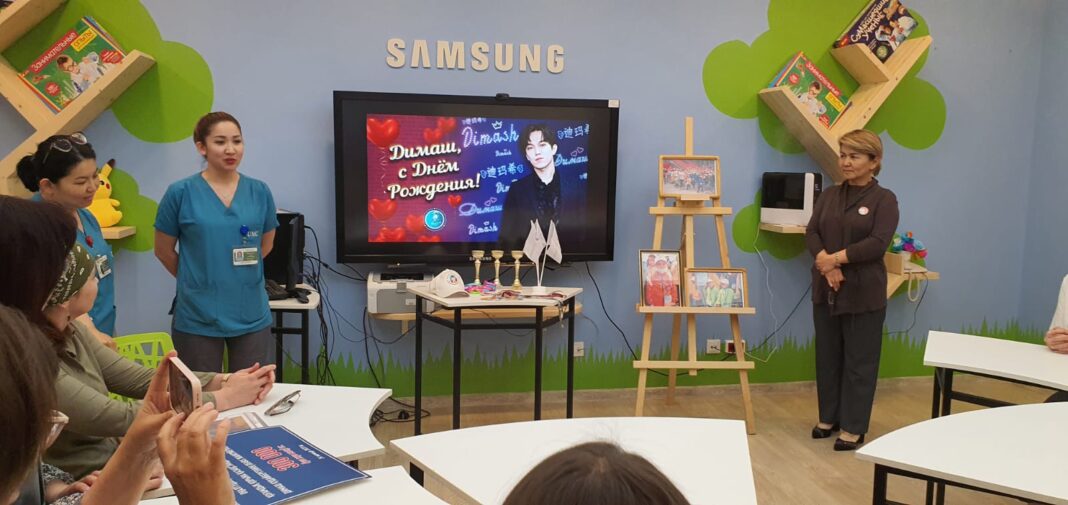 On behalf of Dimash's fans, Dears handed over a check for 300,000 tenge to help the Foundation. This assistance was provided thanks to fans of the artist from Astana, Almaty, Kostanay, Borovoy, Mangystau, Semey, Pavlodar, Ust-Kamenogorsk, and Taldykorgan. And also Romania, Russia, Kyrgyzstan, USA and Estonia.
KAZAKHSTAN, AQTOBE
Every year Dimash's fan club in Aqtobe – "Aqtobe Dimash Dears" holds a charity event timed to the artist's birthday.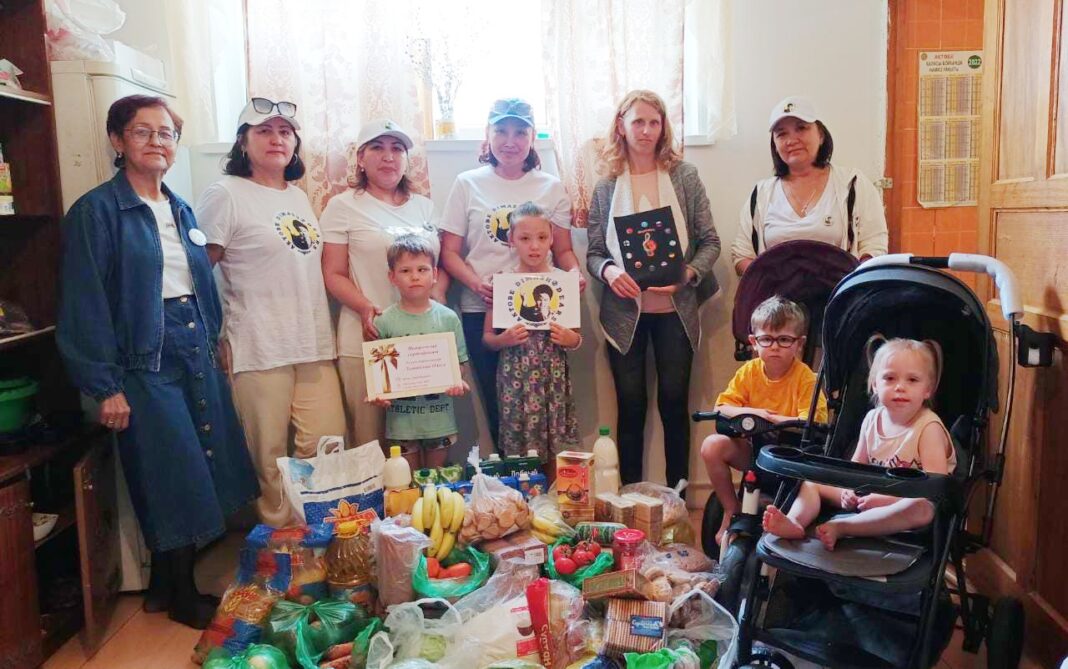 This year, thanks to a joint campaign with Phoenix Twitter Dears, fans of Dimash's art helped a large family in Aqtobe, which has four children with neurological diseases.
Together, the Dears were able to buy a grocery kit for a month, as well as a baby carriage and bicycle. Everything was delivered and given to the mother of the wonderful children by the Dears Aqtobe Fan Club.
EURASIAN FAN CLUB
The Eurasian Fan Club, which unites Dimash's fans from different countries, organizes different actions every year. This year, Dears congratulated the artist and raised funds to support young talents who will participate in the annual "Baqytty Bala" 2023 children's vocal competition in the musician's hometown of Aqtobe.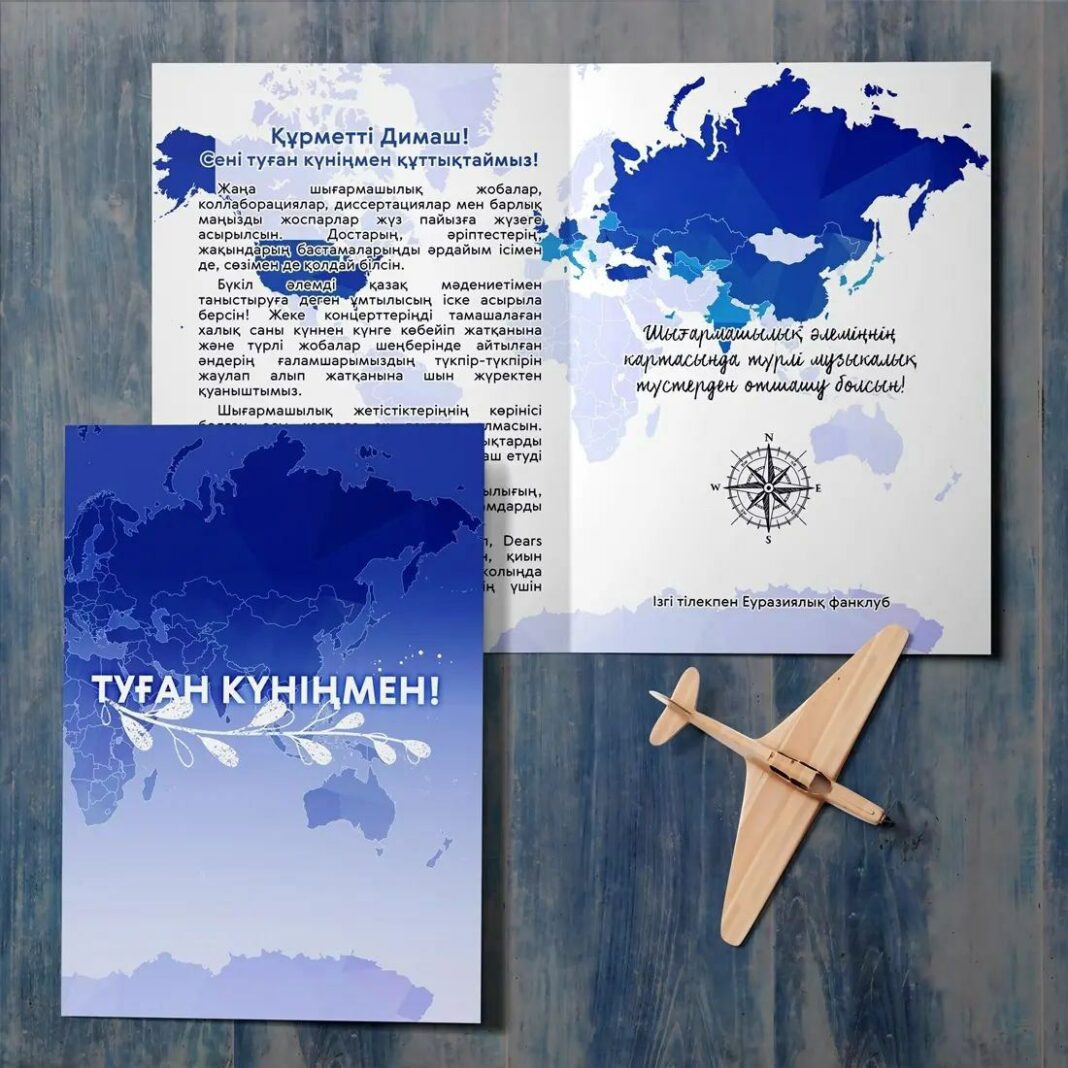 POLAND
For the fourth time on the occasion of Dimash's birthday, the Polish fan club is organizing a charity event.
This year, Dears again chose the Community of Bread of Life Foundation of Sister Malgorzata Chmielewska, who is engaged in organizing 11 homes in Poland: for the homeless, the elderly, the sick and disabled, as well as single mothers with children. The community creates a place for them to live a decent life and gives them the opportunity to return to society. The Foundation fights against educational barriers faced by children and young people from poor families, unemployment and isolation of disabled people.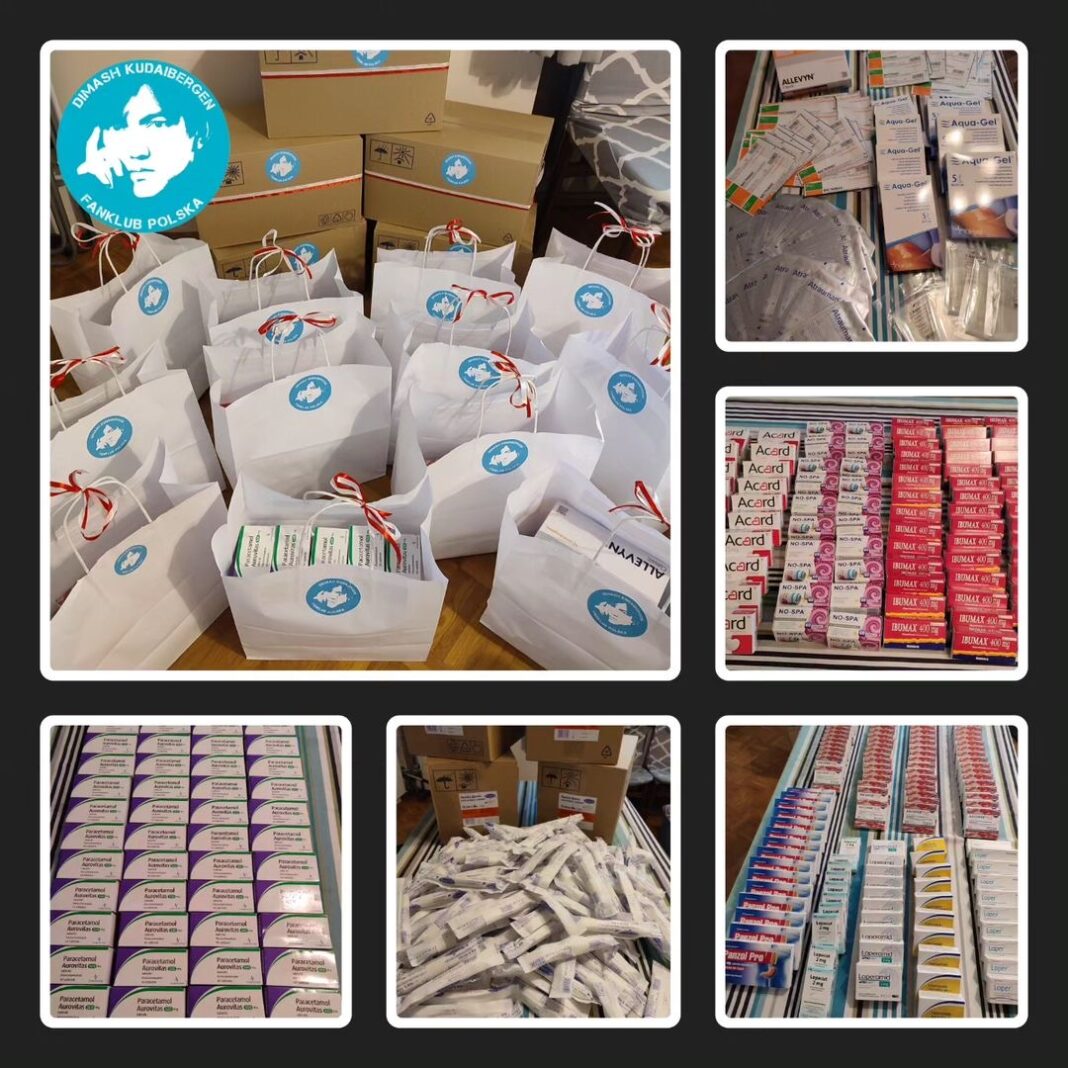 Together, the Polish Dears raised an amount corresponding to about 450,000 tg. The money raised was used to purchase: painkillers and anti-inflammatory medicines, anticoagulants, antispasmodics, medicines to treat malabsorption and knitted bandages, and bandaging materials. The foundation's management and wards expressed great gratitude for the donated medical supplies.
GERMANY
On May 24, a charity lottery was held at the Embassy of Kazakhstan in Germany, organized by the German fan club of the world famous singer Dimash Qudaibergen.
The event was timed to the birthday of the Kazakh performer and has become a good tradition for his fans.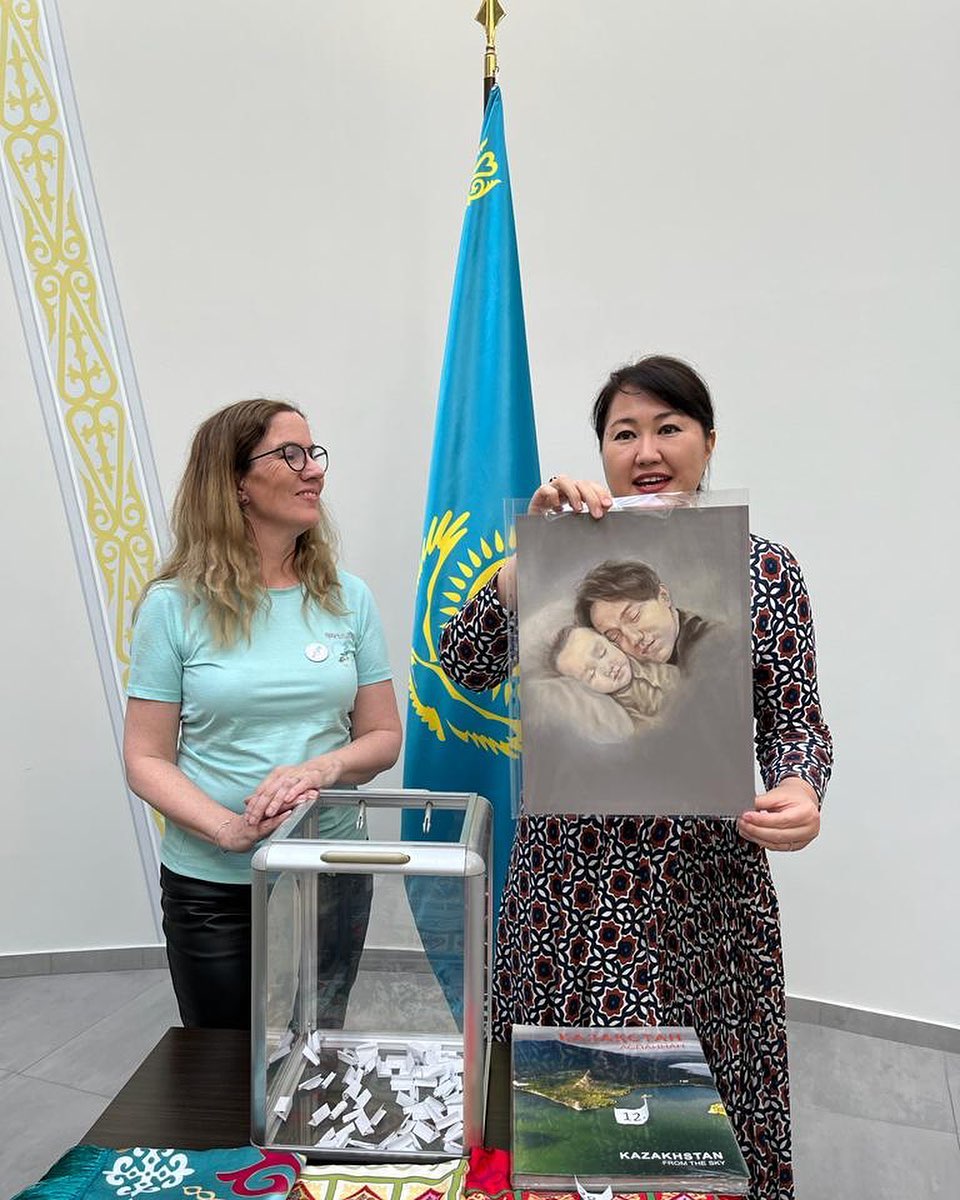 This year's funds in the amount of 1000 Euros were decided by Dimash's fans to give to the Kazakh and German charitable foundations – "Give to children the sea" and "Kinderlachen e.V.".
As prizes the winners of the lottery were given a picture of "Dimash Kudaibergen", books "Kazakhstan from the sky" and "Abai" in German language.
PHILIPPINES
In celebration of Dimash Qudaibergen's 29th birthday, Dears of the Philippines held a charity event at Mary Mother of Mercy Nursing Home for the Aged and Abandoned in Laguna Province.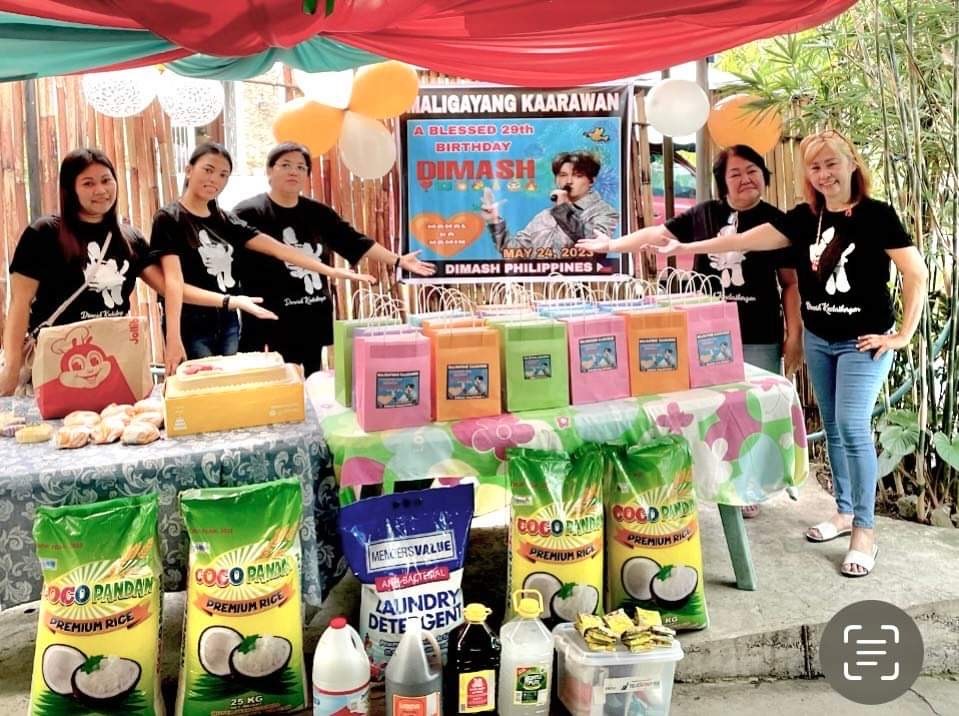 Dimash World Channel
In honor of Dimash's birthday, his fans from Latin America made a documentary, which was published on the YouTube channel Dimash World Channel.
The highlight of the video was a beautiful cover of Dears' song "El Amor en Ti" in Spanish.
A LARGE-SCALE MEETING IN MEXICO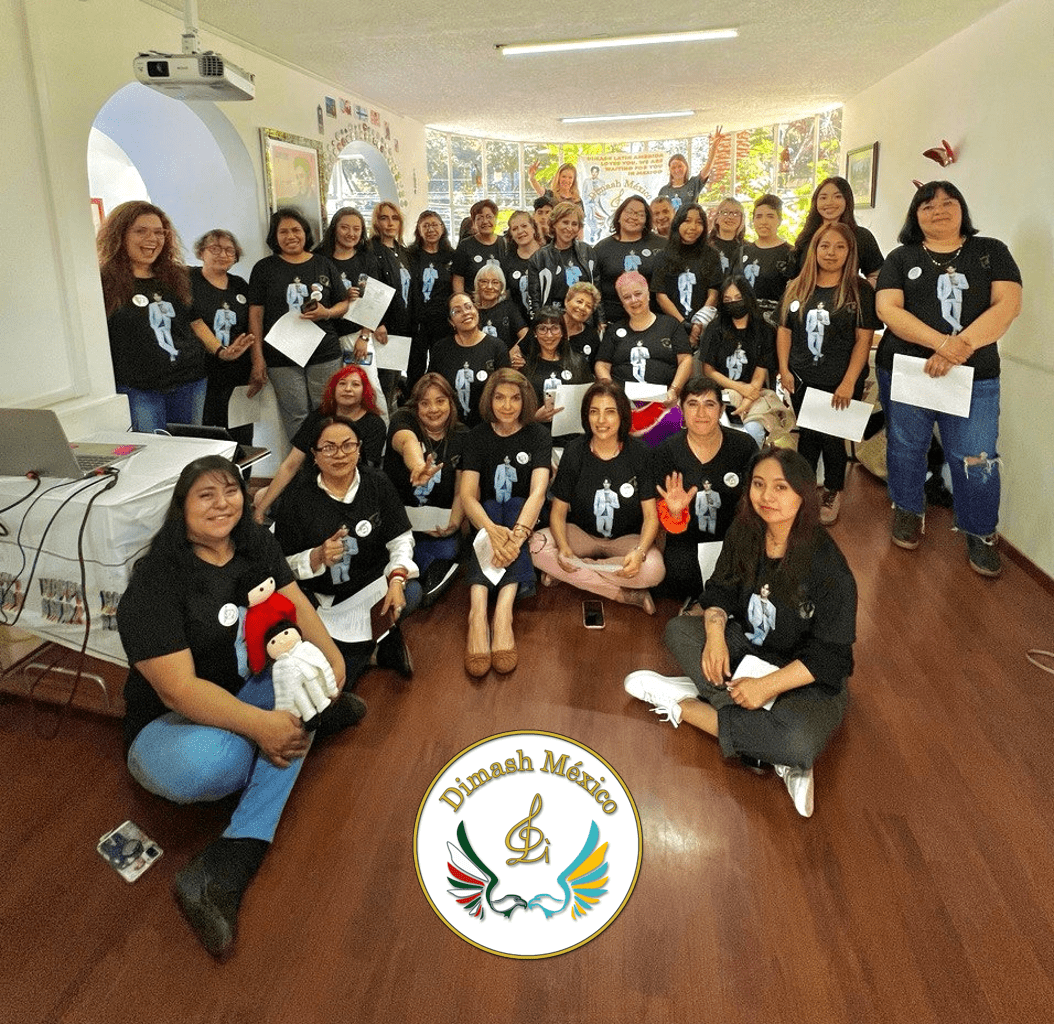 In Mexico, Mexico City, on the occasion of Dimash's birthday, there was a big meeting of over 70 Dears from the Mexican fan club of the Kazakh performer, as well as 15 fan clubs from different parts of the Mexican Republic, such as Mexico City, Tijuana, Guadalajara, Texcoco, Queretaro and different countries of Latin America: Argentina, Peru, Bolivia, Chile, Uruguay, Paraguay and Spain.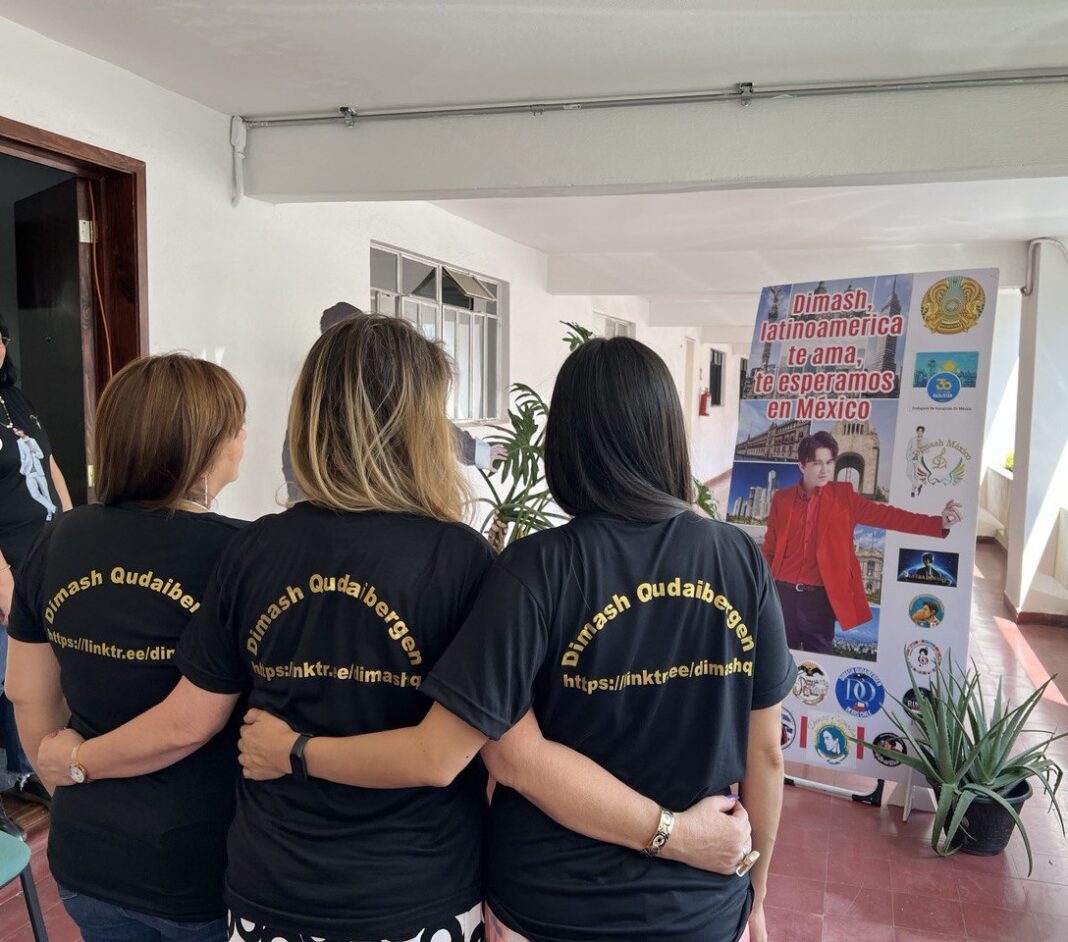 It was a big beautiful meeting of the immense Latin American family of Dears from different countries, ages, professions and beliefs, united by Dimash's creativity and his message of love and peace.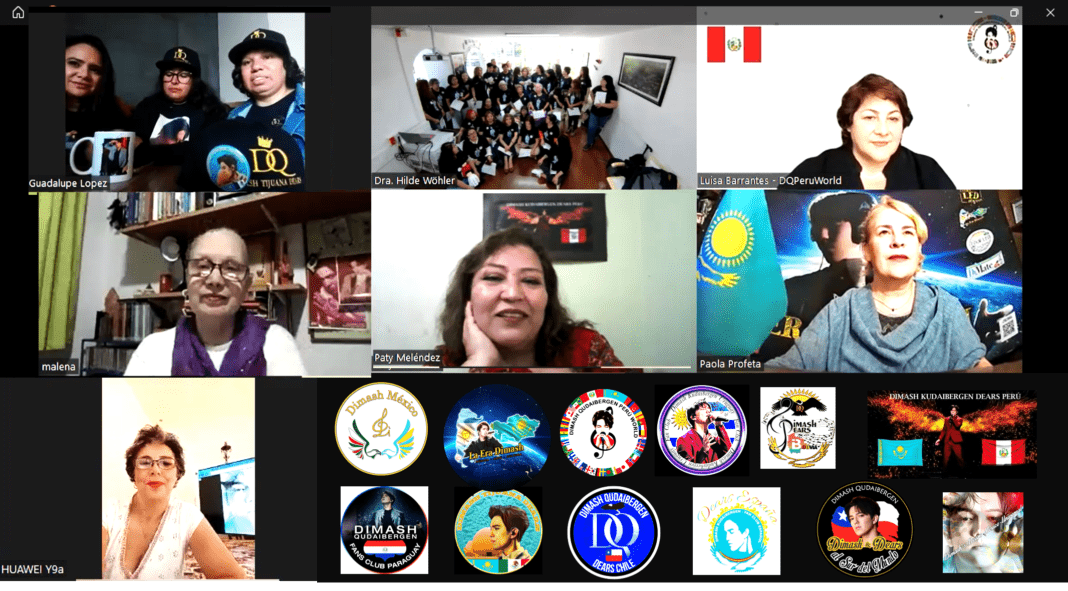 Even though many Dears did not know each other, the atmosphere during the meeting was very joyful and festive. Everyone felt like one. Especially during the performance of Dimash's song "El Amor En Ti". The co-authors of the lyrics, Dr. Hilde Wohler and Regina de Ovando, also participated in the event.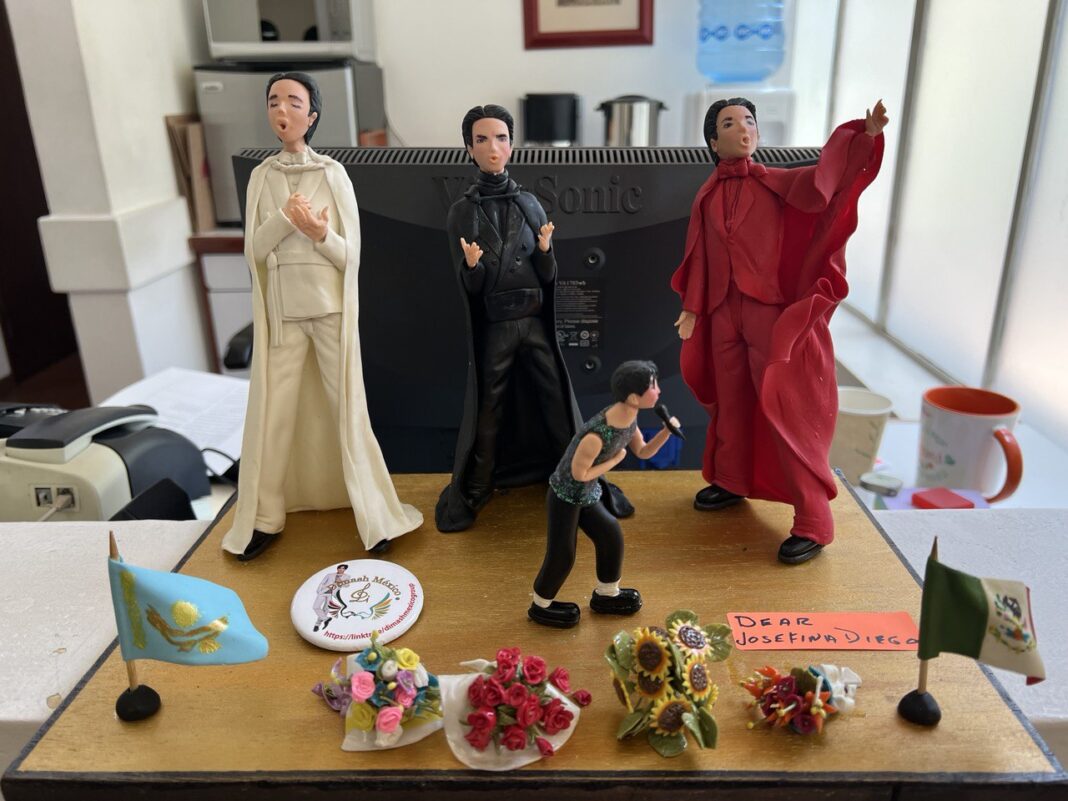 There was a nice friendly atmosphere at the event. Vocal contests with Dimash's songs and quizzes with questions about the creative path of the artist, as well as the history and culture of Kazakhstan were organized. The Mexican folk song "Las Mañanitas" which is sung on a birthday, was sung by 60 Dears.
Dimash expresses his huge gratitude to all the Dears for their kind hearts:
"My beloved Dears ! Thank you all so much for the congratulations! I'm really appreciate all the kind words and deeds. Each and every one of your wishes adds more joy to my soul and desire to work on making you happy with more songs.
Don't ever get sick and always be happy!
See you soon, my dear friends!"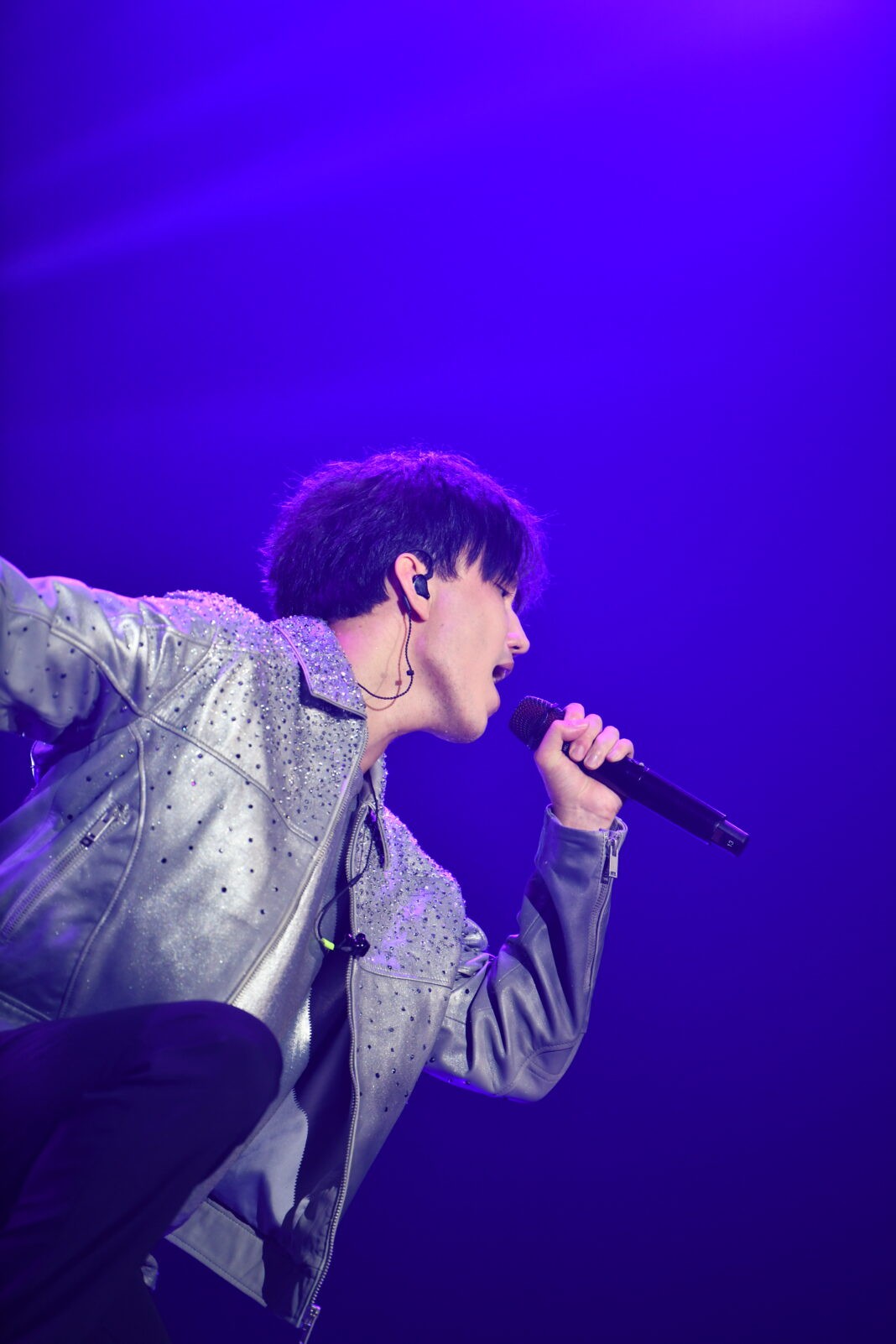 The material was prepared according to the information sent by Dears to the official email of DimashNews – press@dimashnews.com.
If your project is not in the publication, you can send it to us by email and we will surely add it!
Regards,
DimashNews editorial staff.