On April 28, on the eve of Dimash's first concert in Armenia, the artist's fans in different groups gathered in Yerevan for traditional meetings. The pre-parties, characteristic of the Dears fandom, have been iconic events for several years, bringing together the artist's fans from different countries.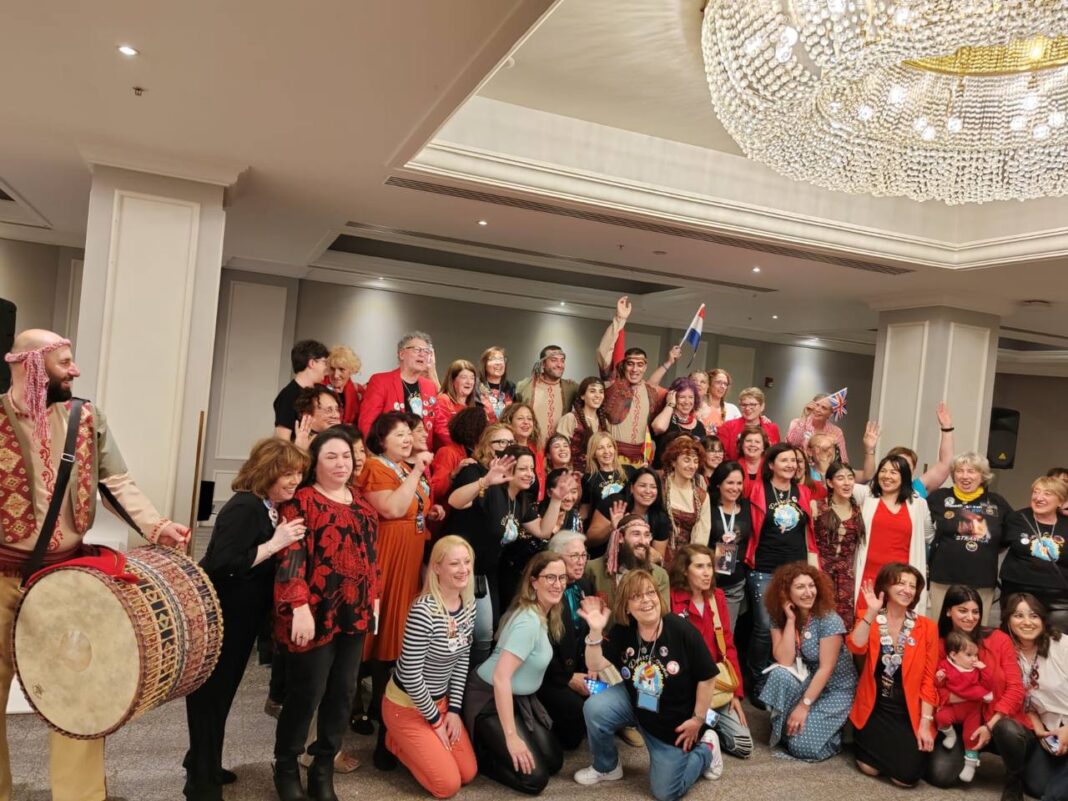 Dimash fans from more than 25 countries gathered in the center of Yerevan, on Republic Square at the Marriott-Armenia Hotel. The hospitable hosts of the evening, represented by the Armenian Dears, have prepared a wonderful program reflecting the flavor of the country hosting the Kazakh artist.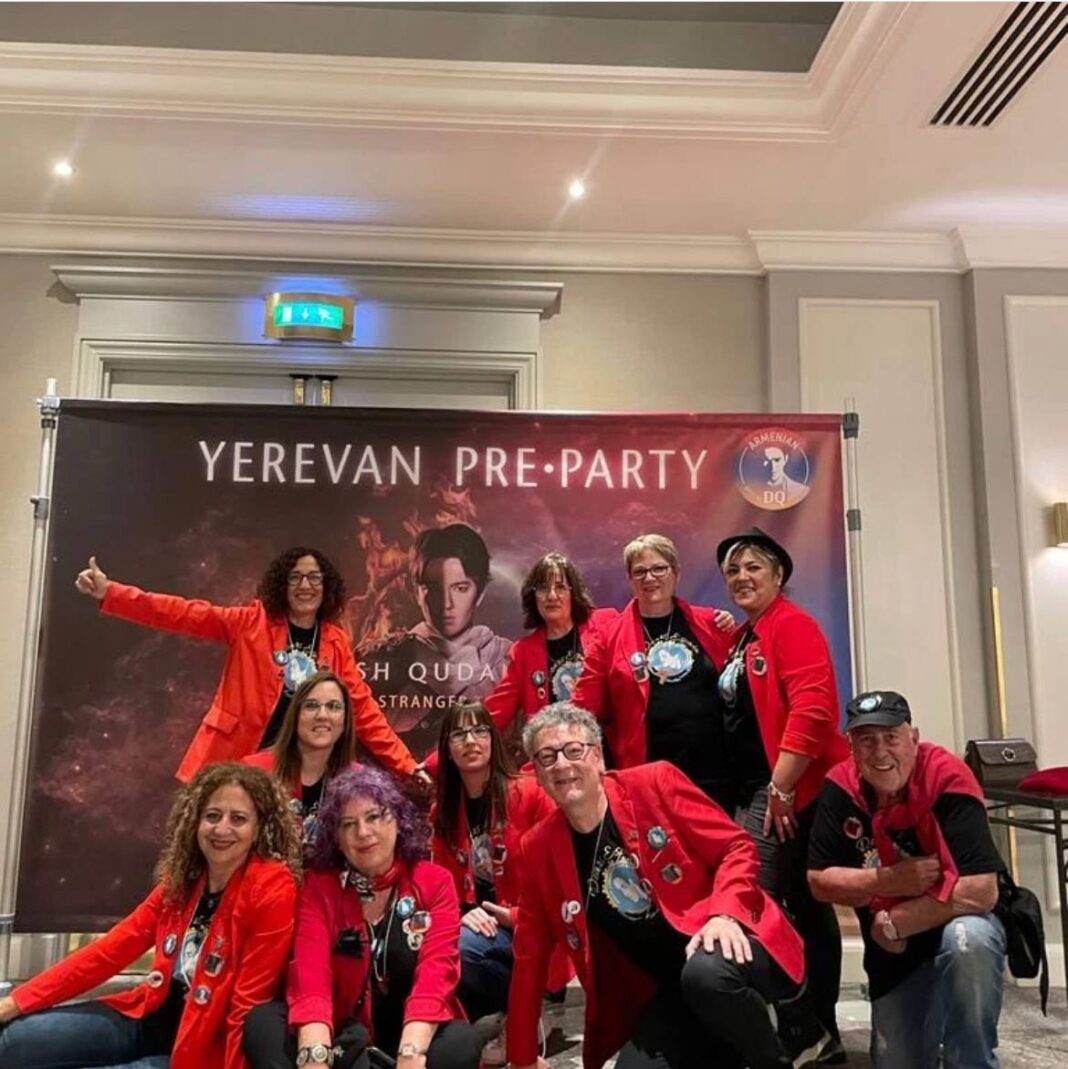 The whole evening there was wonderful music, guests met new people and joyfully greeted old friends. Guests were treated to national dishes prepared by local cooks, raffle prizes, memorable gifts, and, of course, a musical program.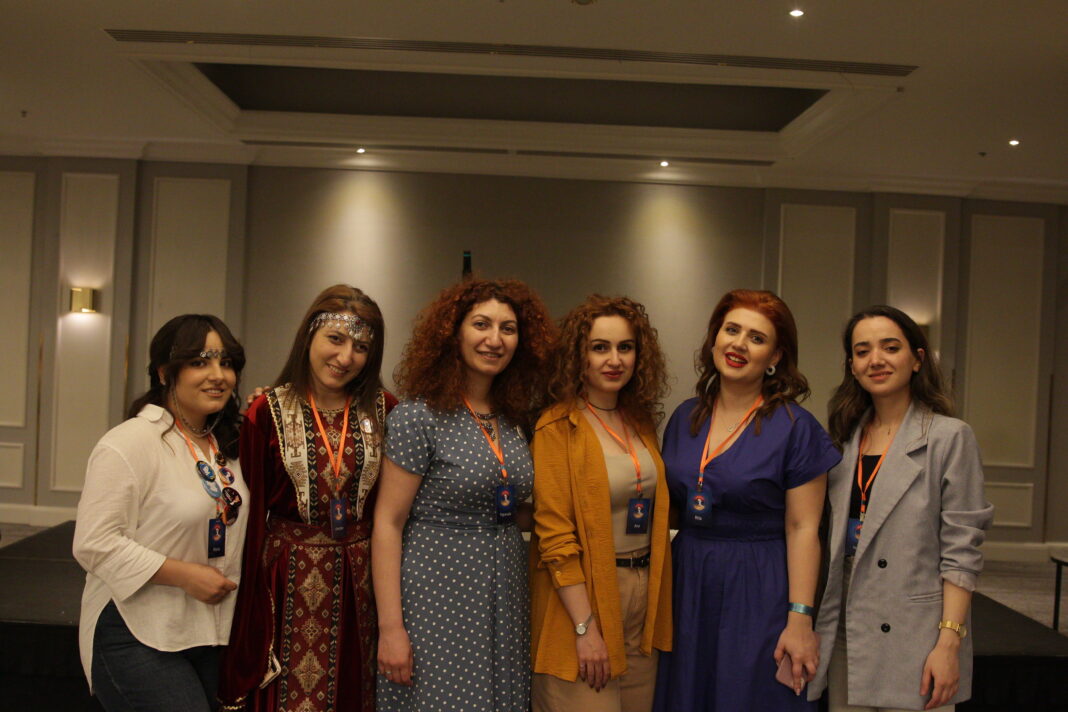 Kristina Avetisyan introduced the guests to the unique instrument Kanun, which is characteristic of Armenian culture, that evening.
Singer Marina Davtyan performed a national Armenian song accompanied by the duduk, a brass musical instrument of ancient Armenian origin, which has a soft melodious sound.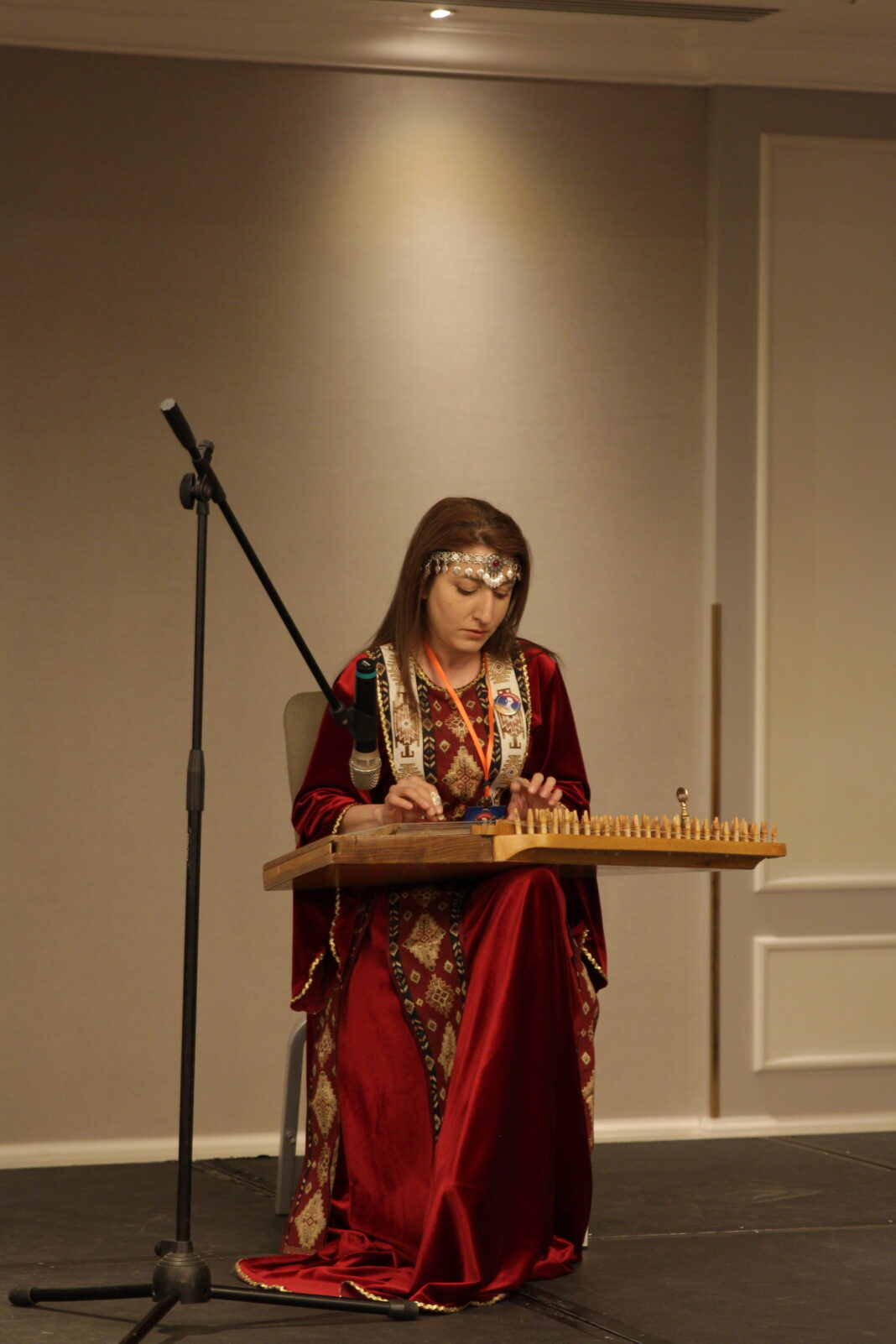 The "Masunk" folk group of singers, dancers, and musicians in traditional costumes presented several wonderful numbers filled with the rich musical traditions of Armenia. Two of the dances were interactive in nature, and the Dears involved in the number amazed even professional dancers with their talents and temperament.
At the end of the evening, the guests took part in a lottery with handmade souvenirs by Armenian Dears and paraphernalia from the Armenian fan club.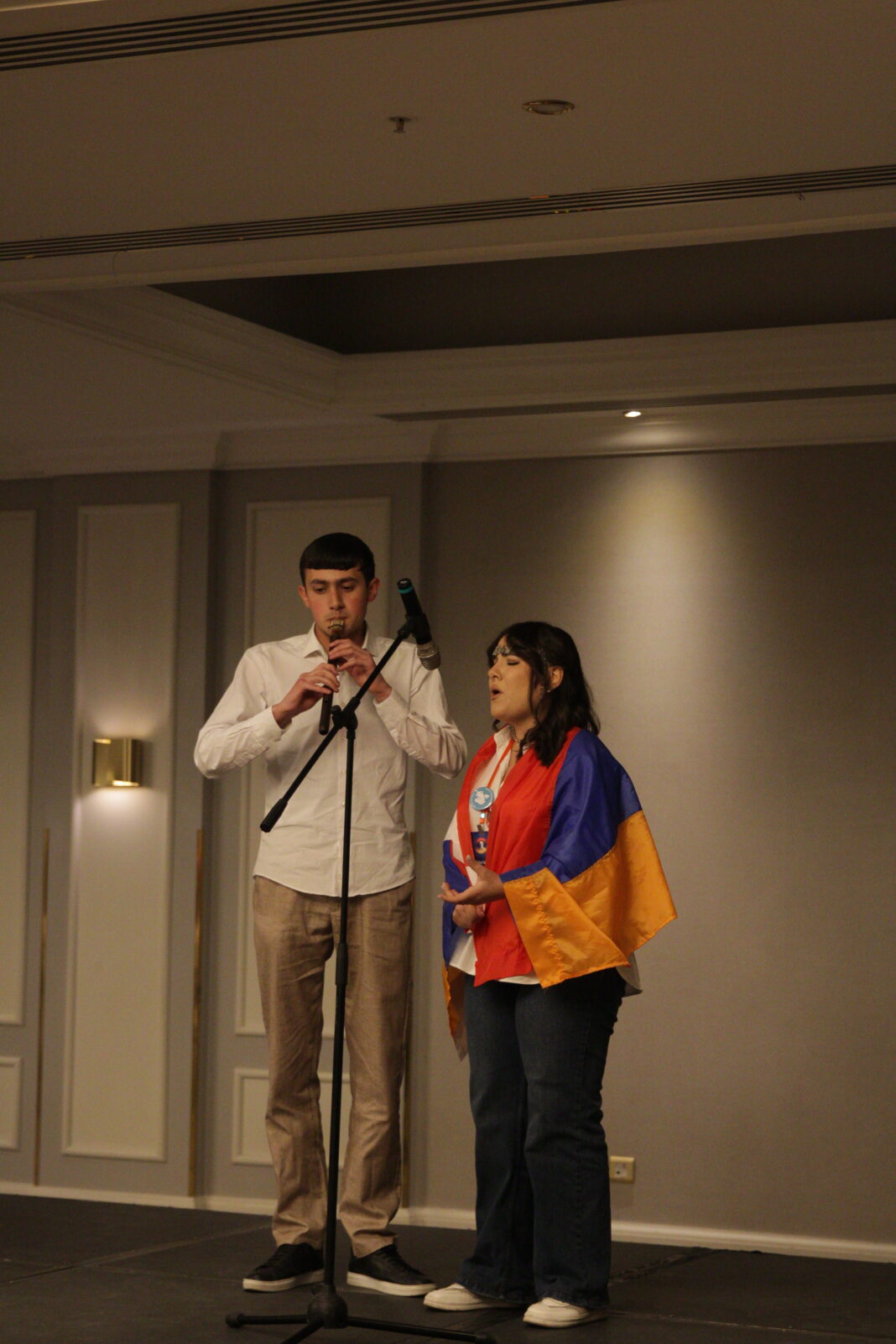 All fans of the artist, gathered at the traditional pre-party, got a big charge of energy for the main event – a solo concert of Dimash "Stranger", which will be held today at the Sports and Concert Complex named after Karen Demirchyan.