Dimash's fans from different corners of the planet united for the action aimed at strengthening unity and peace in the world. At the moment, more than 50 fan clubs of the Kazakh artist are already involved in the project.
More than a year ago, on the initiative of La Era Dimash fan club, an association called "Dears for Peace" was created. Within the framework of this community Dimash fans came up with the idea to involve all Dears in a new initiative – creation of a universal T-shirt with the inscription "Under one sky – we choose peace". The inscription can be in any language.
Next, a video will be recorded and created in which all Dears will wear their Peace Appeal T-shirts. This important message of unity will be broadcast in New York's Times Square on New Year's Eve.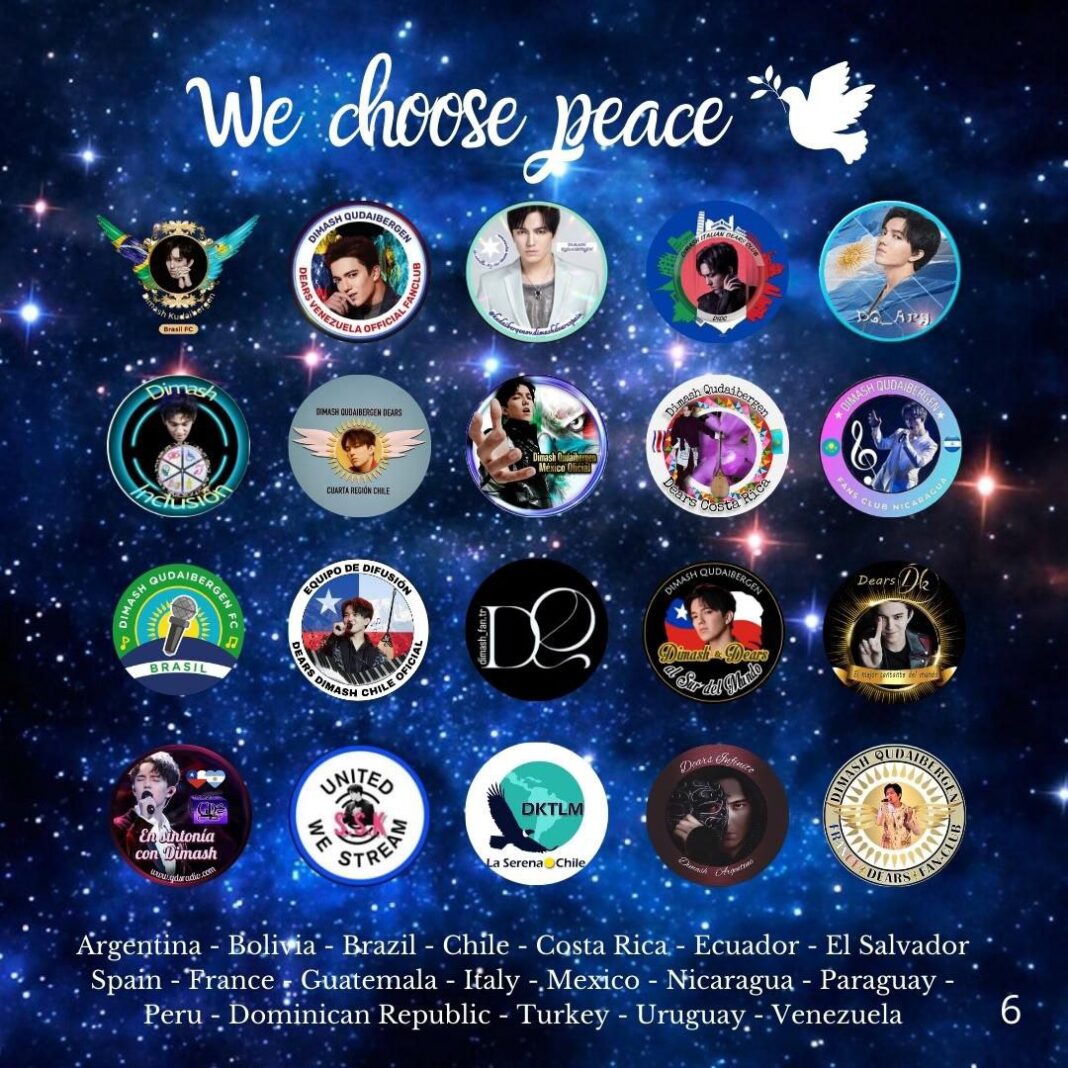 You can contact La Era Dimash fan club for participation and any additional questions.