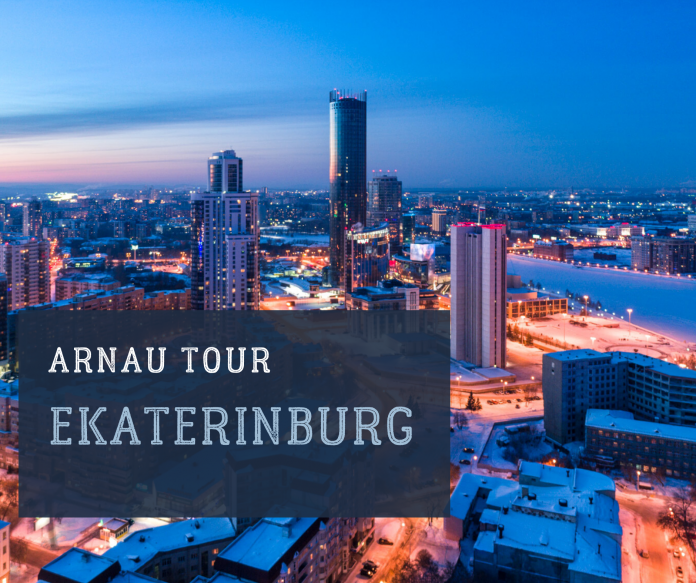 On February 23, Dimash Kudaibergen is going to conquer the historical and mysterious Yekaterinburg with his show program ARNAU TOUR. Meanwhile, let's try and solve the secrets of this beautiful city.
Yekaterinburg is the fourth most populated city in Russia.
It was founded as a fortified city already in 1723. Like several cities of Kazakhstan, Yekaterinburg is located in the central part of the Eurasian continent, on the border of Europe and Asia.
Yekaterinburg was founded thanks to Peter the Great, who wanted to organize production on the banks of Iset river and the fortress got its name in honor of his wife Catherine I. However, Catherine II ordered the factory settlement to be elevated to the city rank and to build the Great Siberian Highway, which became the main state road. It is noteworthy that Yekaterinburg is exactly 20 years younger than St. Petersburg, another creation of Peter the Great, and in 2023 will celebrate its 300th anniversary.
Interesting fact: Women dominate in Yekaterinburg: there are 9% more of women than men.
Yekaterinburg is rich with cultural objects. The city has about 50 libraries, as well as about 50 different museums
Yekaterinburg is one of the largest theater centers in Russia, occupying the third place after Moscow and St. Petersburg.
For example, the Ernst Unknown Museum – the first in Russia and the second in the world, has dozens of etchings, bronze sculptures and lithographs in the collection, donated to the museum by the Ural monumental artist himself and his fellow artists
Why does the city have such a favorable cultural environment?
One of the main reasons for this was the evacuation of Moscow Art Theater and the Central Theater of the Soviet Army during World War II, as well as the existence of its own theater institute.
One thing is certain – Dimash chose a beautiful city for his concert. In addition to the show, in Yekaterinburg you can enjoy a rich history and a vibrant culture.