For the fifth time already, Dimash fans presented their favorite artist on one of the most popular TSX billboards in Times Square in New York. Dears from Europe, Canada, China, USA and Japan participated in the creation and launch of the video dedicated to Dimash and Burak Yeter's new rousing song 'Weekend'.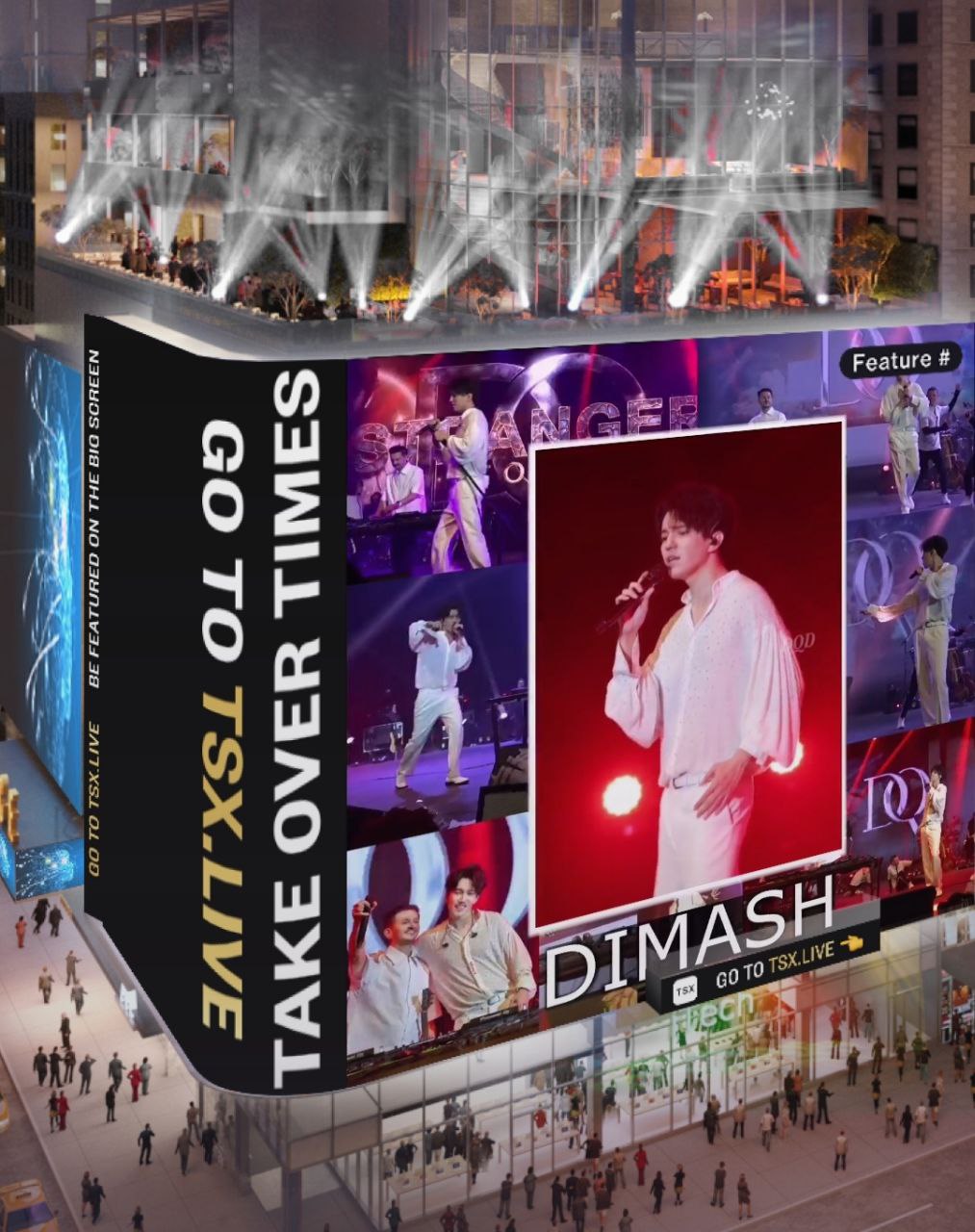 The broadcasting of the video was organized on the initiative of Dimash's international fan club DDAO and the international editorial board of DK Media World. The project was actively supported by fans of the Kazakh artist from literally all continents.
For the first time Dimash and Turkish musician Burak Yeter's composition 'Weekend' was presented at the concert of the Kazakh performer in Antalya on May 6, 2023.