Dimash became the laureate of the annual Kazakhstani prize in the field of culture, art and sports "Tiketon". Leaders in 21 nominations were determined by open online voting.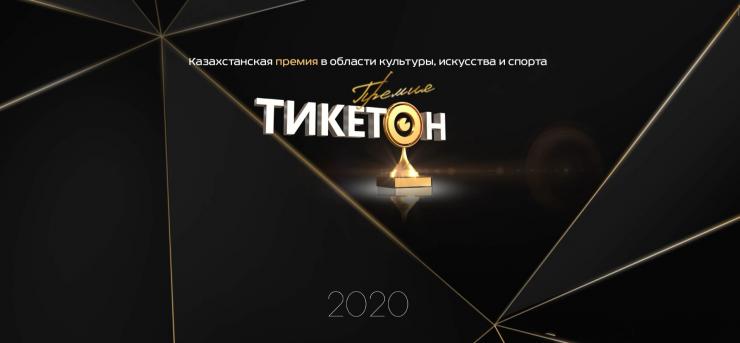 Ticketon.kz is the largest online ticket sales service for cultural and sports events in Kazakhstan. The Ticketon Award is being held for the 4th time.
Online voting was held on the official website of the award and lasted from February 16 to March 2. Kazakhstanis chose people and events that brought many bright and positive moments to the difficult 2020. A total of 38,444 votes were collected for 160 nominees.
Dimash Qudaibergen won in the nomination of "Kazakhstani Artist of the Year" with 2923 votes.
Other finalists in this category included boy band Ninety One, rapper HIRO, rapper Scryptonite, rapper Jah Khalib and others.
In other nominations, the winners are:
Foreign Film of the Year – "The Gentlemen" movie
Domestic Film of the Year – the film "Love in a Million"
Movie Actress of the Year – Gulnara Silbaeva
Actor of the Year – Nurlan Koyanbaev
Performance of the Year – Immersive performance by Daria Spivakova and Timur Aktayev "Utopia"
The premiere of the year – the play "Kulager" of the Kazakh State Theater for Children and Youth named after G. Musrepova
Opera of the Year – Opera "Eugene Onegin" of the State Opera and Ballet Theater "Astana Opera"
Ballet of the Year – the "Nutcracker" ballet of the "Astana Ballet Theater"
Match of the Year – a hockey match between the teams "Barys" and "Avangard"
Sportsman of the Year – boxer Gennady Golovkin
Sportswoman of the Year – chess player Dinara Saduakasova
Variety Concert of the Year – Auto Concert "PulseKino"
Philharmonic Concert of the Year – Ne prosto orchestra
Animated Film of the Year – "The Croods"
Event of the Year for Children – New Year's Performance "12 Months" of the Theater for Young Spectators named after N. Sats
Master class of the Year – from the polyglot Dmitry Petrov
Hero from the network – vlogger Aminka Vitaminka
The most innovative city in Kazakhstan – Almaty
Tourist brand of Kazakhstan – Mountain resort "Shymbulak"