Dears around the world have repeatedly mentioned how the creativity of Dimash Qudaibergen has awakened in them an interest and love for the culture and art of Kazakhstan. The artist's fans from different parts of the world began not only to study the Kazakh language and familiarize themselves with Kazakh literature, but also to play Kazakh national instruments.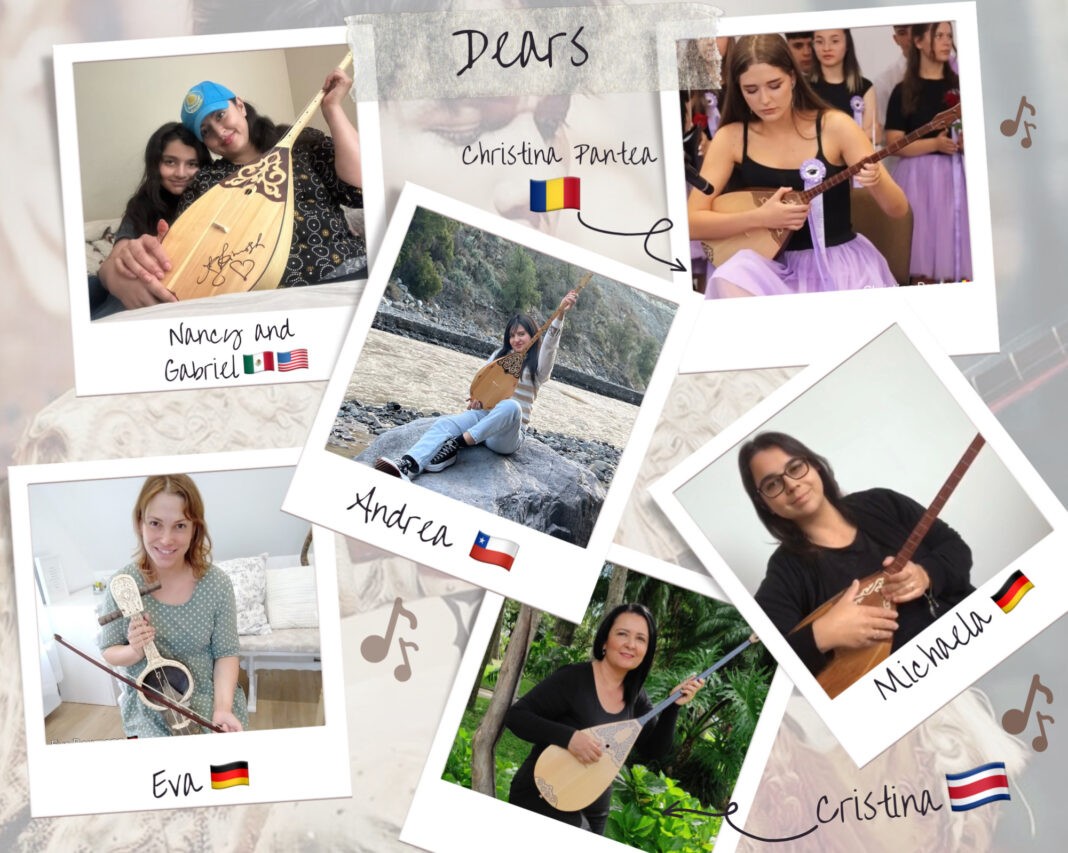 In many families of Kazakhstan it is a good tradition to pass on the ability to play the dombra or other folk instruments from generation to generation, from grandfather to father and grandson. Dimash's family is not an exception.
The fans of the artist – the Dears family take an example from Dimash and his family. They not only listen with pleasure to the enchanting sounds of the dombra and kobyz, but also get the idea to learn completely new musical instruments.
In this endeavor, there are no borders between countries, cultures and languages, no differences in age and occupation. For example, a young singer from Romania, participant of the IV Baqytty Bala Children's Vocal Contest, Cristina Pantea, who has been performing covers of Dimash's songs for several years, started learning to play the dombra.
"I fell in love with the kazakh culture. I am really grateful for the Qudaibergen family, because they introduced me this beautiful instrument. I started to study at dombra 6 months ago so I am still a beginner. I hope you enjoyed it. Thank you", – shared Christina.
Also, playing Kazakh musical instruments is being mastered with pleasure by Andrea Luengo from Chile, Nancy Ceniceros from Mexico together with her son Gabriel, Christina Quesada from Costa Rica, Michaela Steiner from Germany and Eva Baumann, who recently acquired a wonderful kobyz.
Of course, mastering a musical instrument of another country is not an easy task. And this is where teachers come to the rescue, who not only undertake to teach the instrument in an online format, but also support communication in English, trying to minimize the difficulties faced by students from a distant country.
One of such teachers is Aigerim Myrzakhmet from the Dombra Academy. With the help of the academy, dombra playing skills are acquired by representatives of more than 20 countries from 15 to 63 years old.
Especially interesting are the joint online performances of the academy's students, when several people from different countries of the world sound as one, fully demonstrating how music can unite peoples, cultures and continents.