On April 28, at a pre-party for Dimash fans, talented students of the State Academy of Arts of Armenia presented a mosaic painting they created, titled: "Revival of Music." Their inspiration came from the song "Stranger" by the Kazakh artist.
In early April, Dimash's fans from the Dimash Dears Aid Organization (DDAO) and DK Media World held a charity event among creative university students in Armenia.
The students received free tickets to Dimash's concert in Yerevan, as well as the opportunity to present their creative work at a pre-party of fans of the Kazakh artist, which took place at the Park Bridge restaurant & music hub.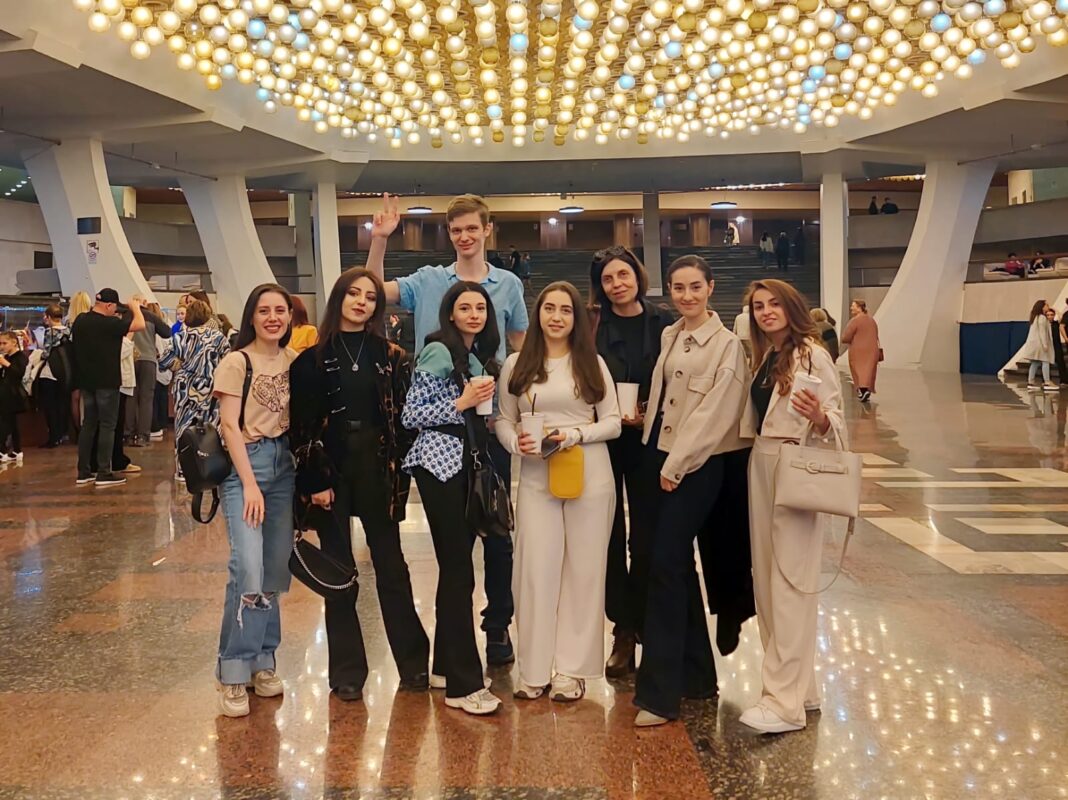 Thus, the students of the Yerevan State Institute of Theater and Cinema danced two beautiful dances to Armenian folk music. The students of the Yerevan State Conservatory beautifully performed several world hits in Armenian and English.
The students of the State Academy of Fine Arts of Armenia presented a mosaic picture they had created called "Revival of Music" and also presented Dears with their portraits, painted in a humorous style with the help of clipboards.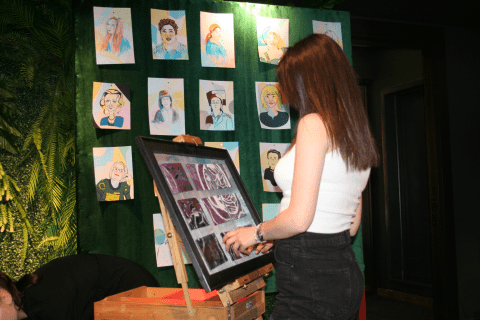 According to Project Manager Iren Barsegyan, the story of the "Revival of Music" began with the desire of DDAO and DK Media World administrators to present Dimash with a unique painting that he might like.
Nine students of the Academy of Fine Arts, Maria Frankyan, Mariam Mkrtchyan, Ani Mnatsakanyan, Yana Beglaryan, Katrin Asatryan, Ella Shakhikyan, Diana Khcheyan, Emma Avetisyan and Anna Bagumyan thought long and hard about portraying music.
The source of inspiration was Dimash's composition "Stranger", which they liked a lot. For a whole month there was a lot of experimenting and writing a huge number of sketches. And, finally, from this set one sketch was selected, which they decided to realize.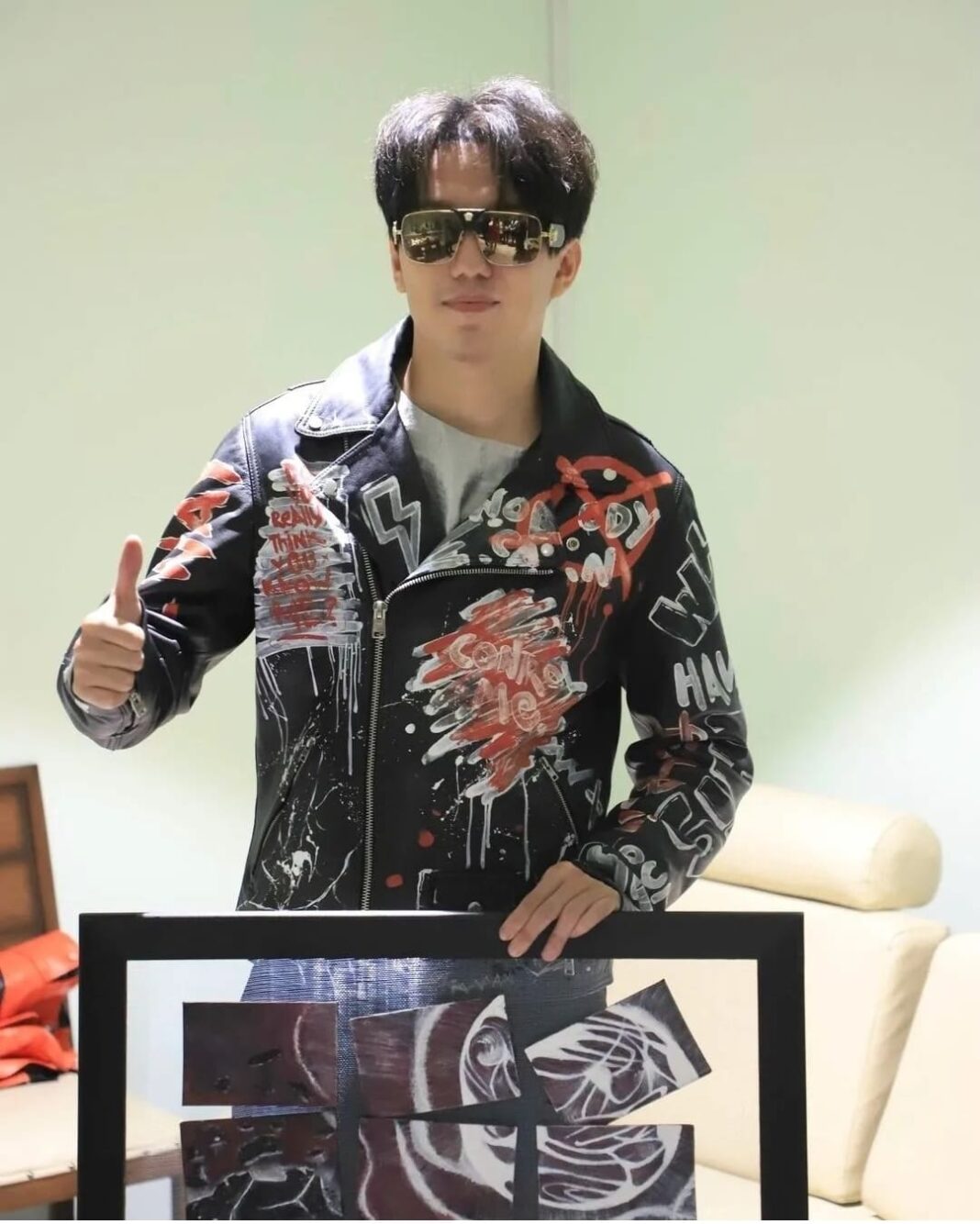 As a result, the painting "Revival of Music" was born, representing the victory of Light over Darkness. The painting was executed in the form of a mosaic consisting of nine separate parts, each of which was worked on by a different student.
A peculiarity of the painting is that a special phosphorescent gel, which absorbs natural or artificial light and re-emits it when the light is turned off, is used in the upper right part of the painting, which is the embodiment of Light. Thus, in total darkness, only a certain part of the painting glows, which represents the very triumph of Light over Darkness.