Round 3 of the competition of young performers in Sochi has been bright and unforgettable. Impressive performances by the participants, spectacular scenography and a new song by Dimash delighted the audience.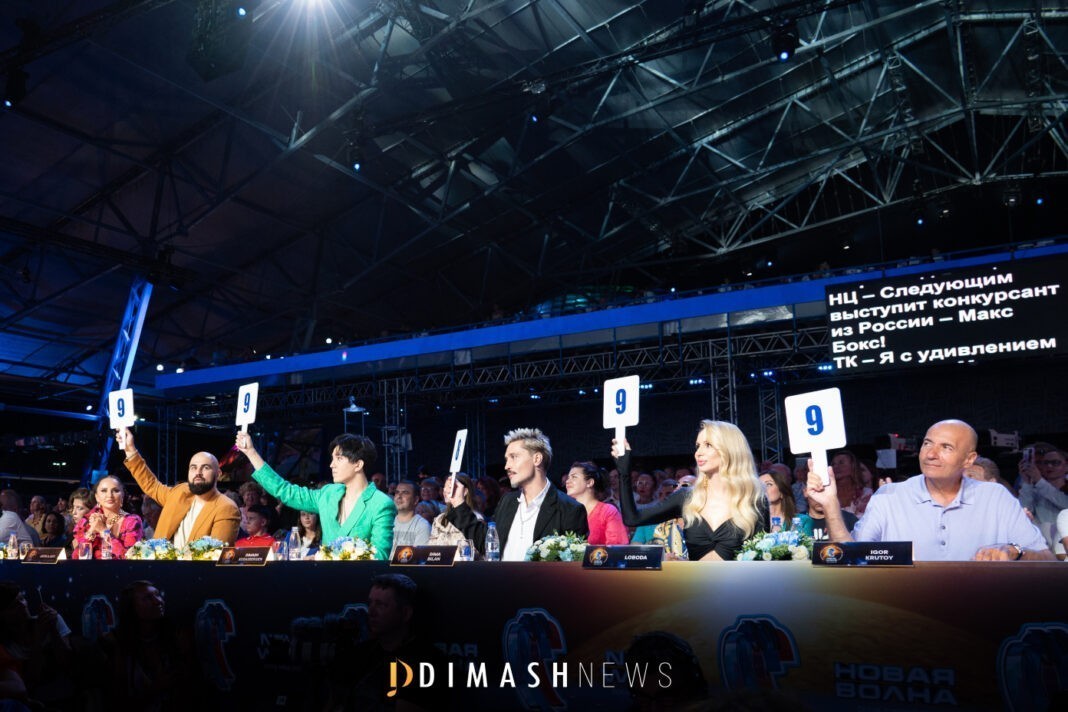 On the final day of the competition, which took place on August 24, Dimash Qudaibergen showed up on the red carpet in an elegant all-white outfit.
To the journalist's question what the song and performance of the contestant should be in order to get the highest score from Dimash, the singer replied:
"The piece must be properly produced, which means a lot. The artist should realize how they start, develop their song and where to culmination. That's half the battle of success."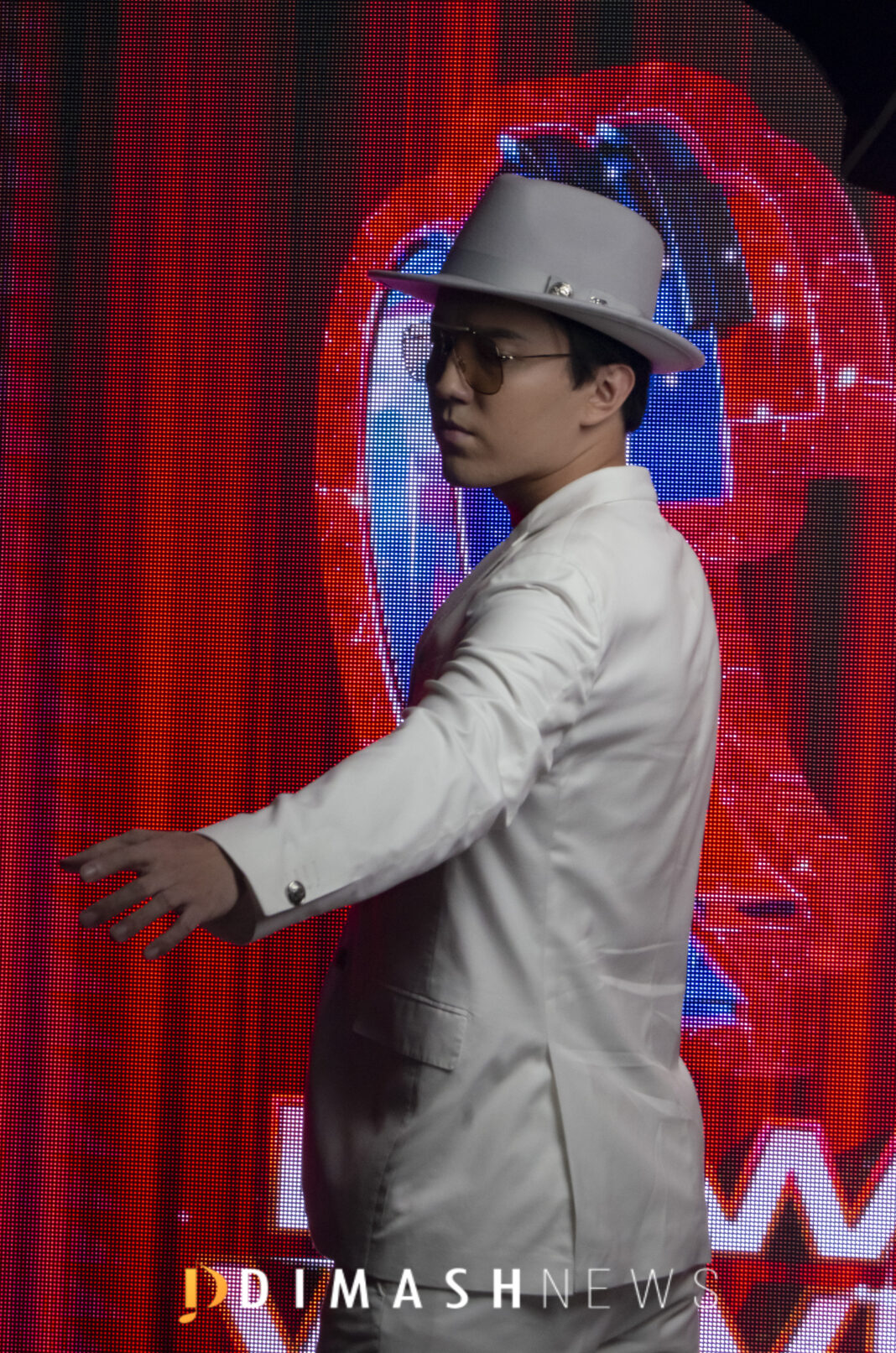 While the contestants were backstage preparing for the finale, famous artists were taking to the New Wave Hall stage with no less excitement. Thus, one of the long-awaited New Wave events – the Premiere Day began.
Sergey Lazarev, Dima Bilan, Oleg Gazmanov, Svetlana Loboda, and Valery Leontyev presented their new songs. Bright performances by duets Artik & Asti and Igor Nikolaev with Valeria were backed-up by wonderful dancing of Todes Ballet.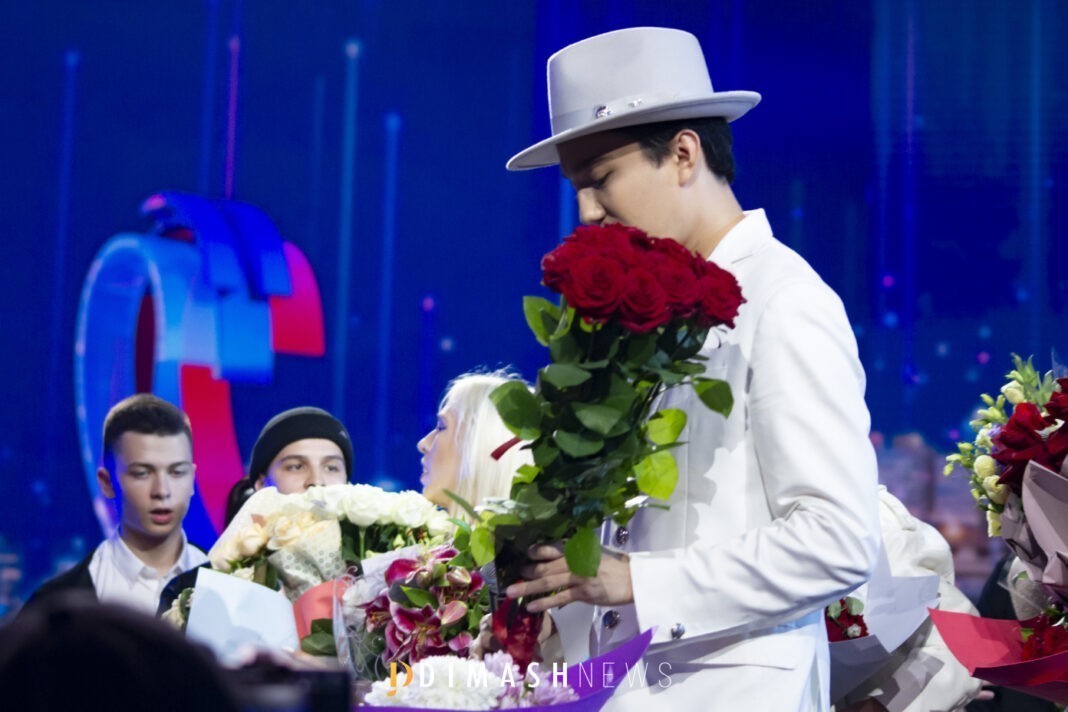 Performance of the collaboration of Leonid Agutin and Angelika Varum, along with unexpected pairs of Gregory Leps with Hibla Gerzmava and Philip Kirkorov with Victoria Kokhana surprised and pleased the audience.
Dimash Qudaibergen presented his new song "Fly away" by songwriters Yedilzhan Gabbasov and Jordan Arakelyan. Together with Todes show ballet, Dimash rocked that night having shown his other creative side – dashing, unhinged guy whose music turned on everyone. The way the new song was created will be revealed in the following article.
At the end of the concert of their premieres, the celebrity artists gave way to the contestants.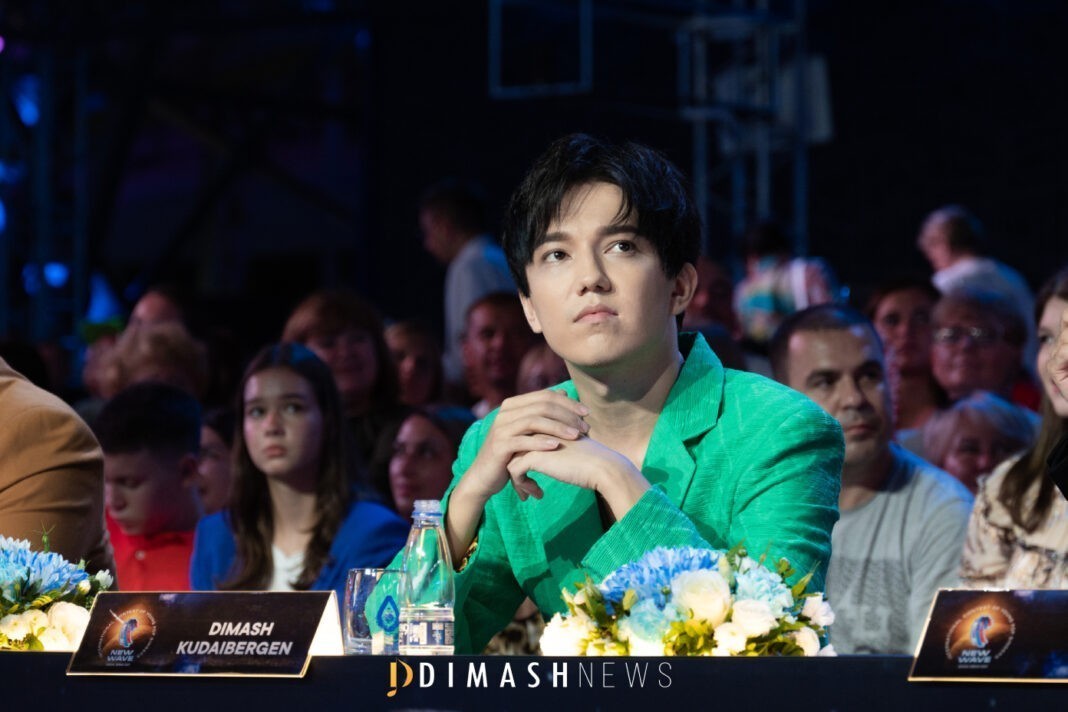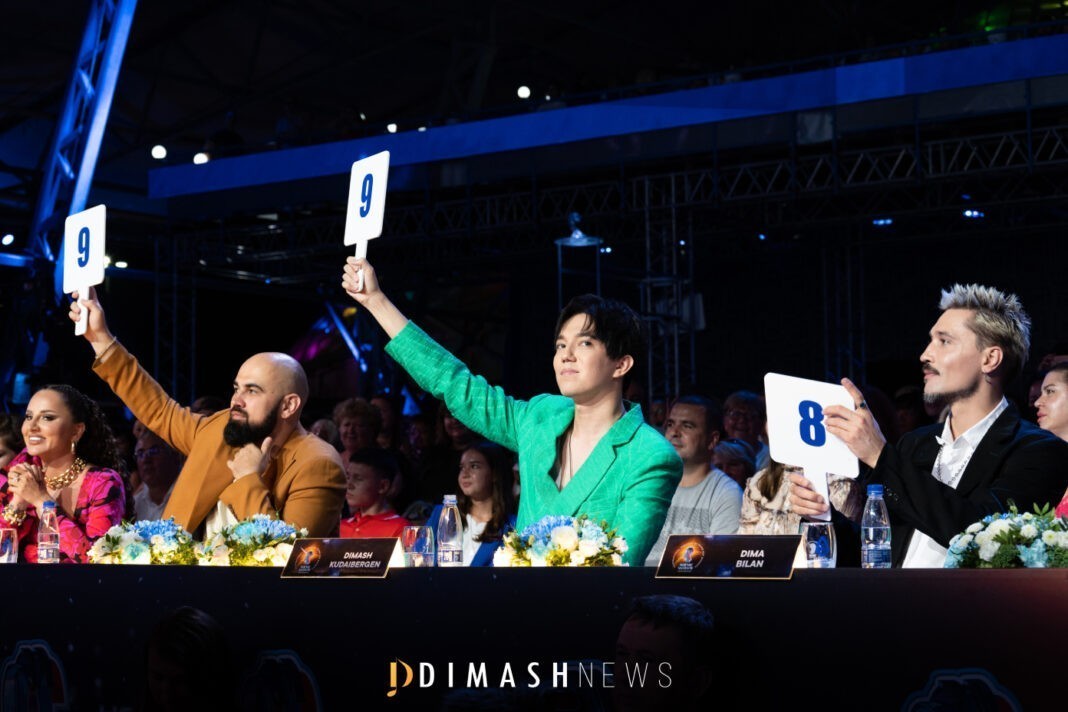 Mezzo band, which by results of two competition days enters top three, were the first to come up on stage. The Kazakhs performed the song "Makhabbat" ("Love") and earned 84 points.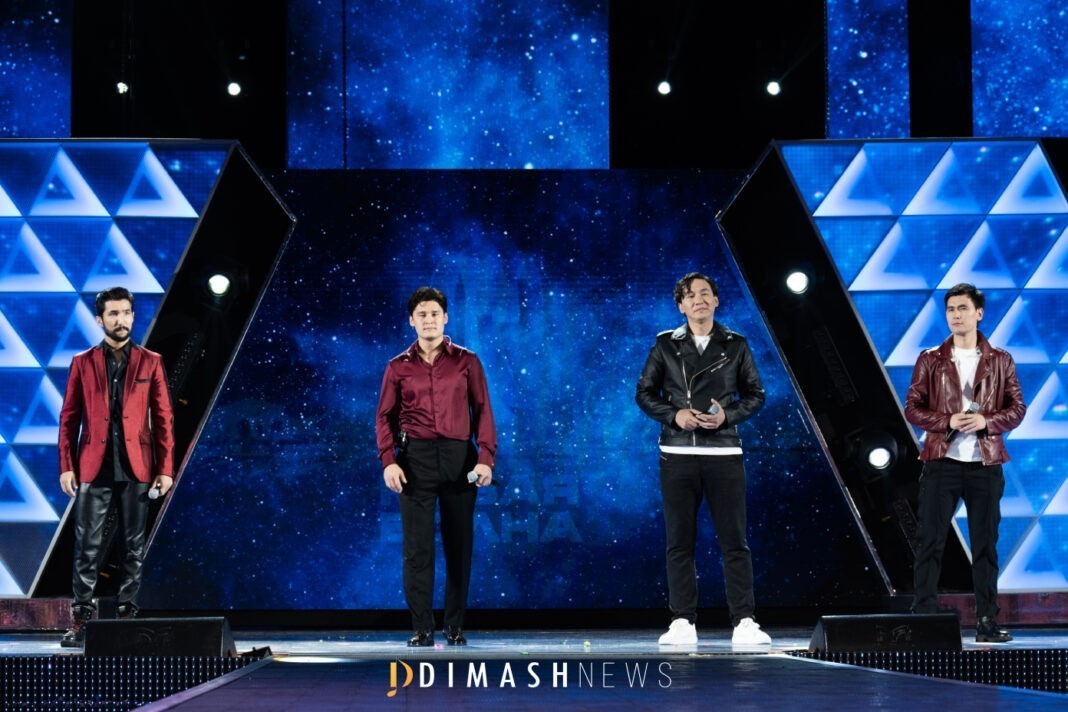 Denitsa Karaslavova from Bulgaria, who was the second to the top prior to Round 3, performed a song "Queen of the Drama" and earned 88 points. Jorge Gonzalez from Spain got the same result presenting his song "Hasta Que Llueva".
The winners of Round 3 were Russian band Grinkevich. The jury evaluated their song "The Secret" at 89 points.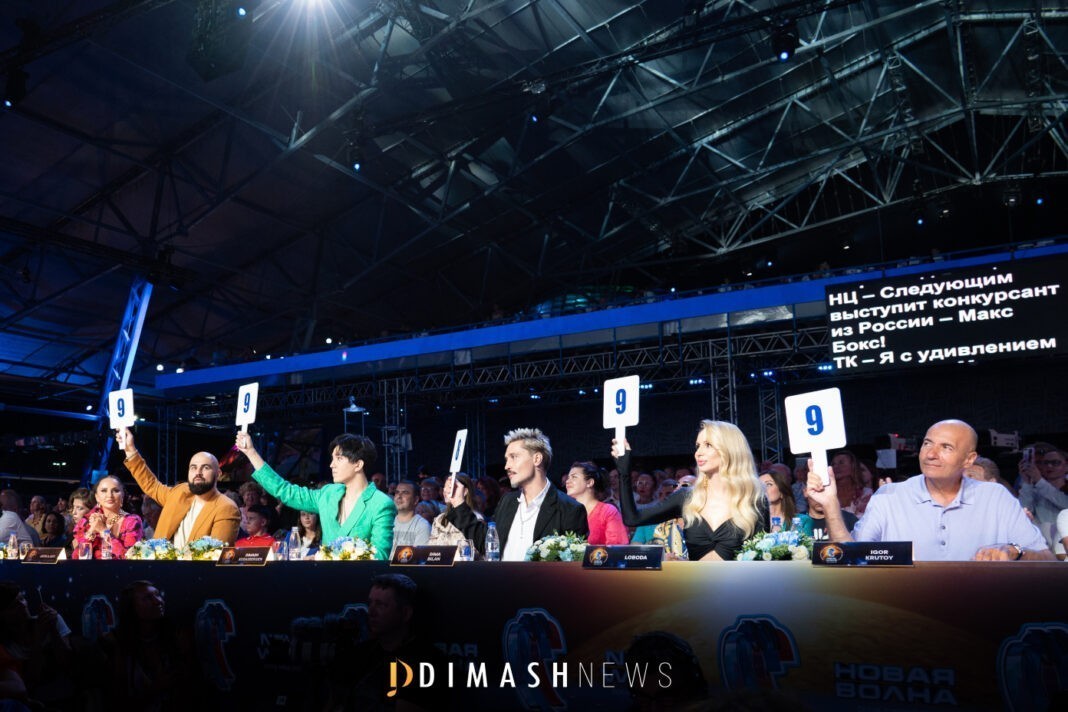 The heartthrob of the first two days of the competition Saro Gevorgyan from Armenia again received high marks (88 points) with his song "Bipolar Love" and remained the leader.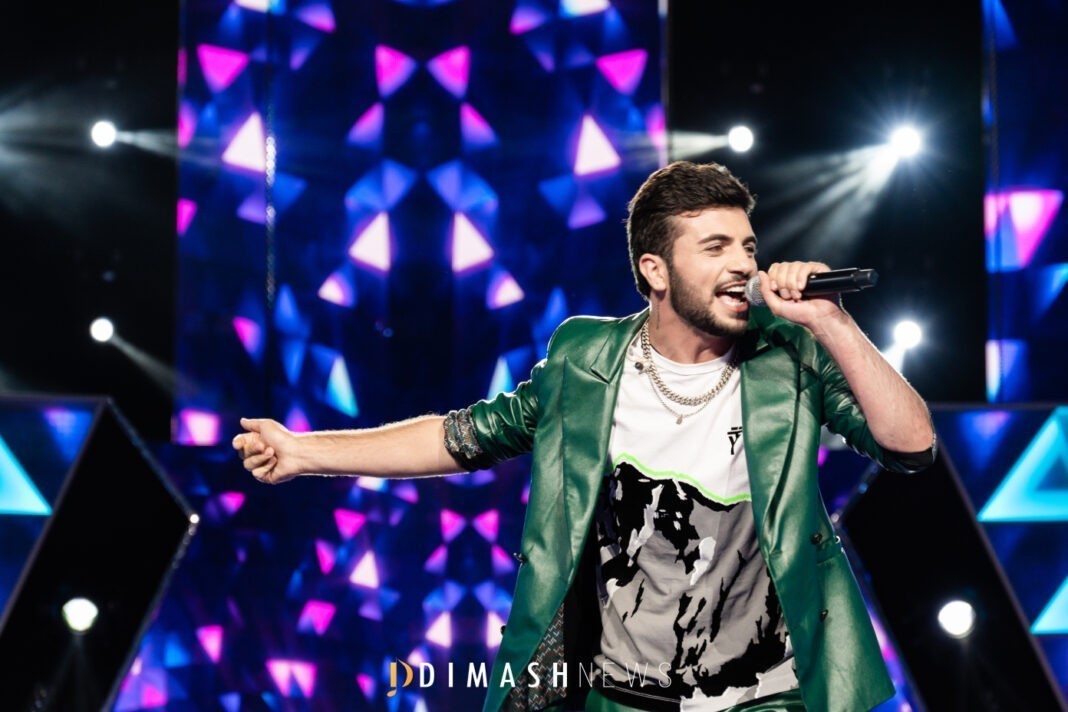 The awarding of the winners in various nominations and presentation of the Grand Prix of New Wave-2021 festival takes place tomorrow.
Watch the premiere day and the Day 3 of the competition on August 25 on Russia 1 / Russia 1 HD (check the time in your region).