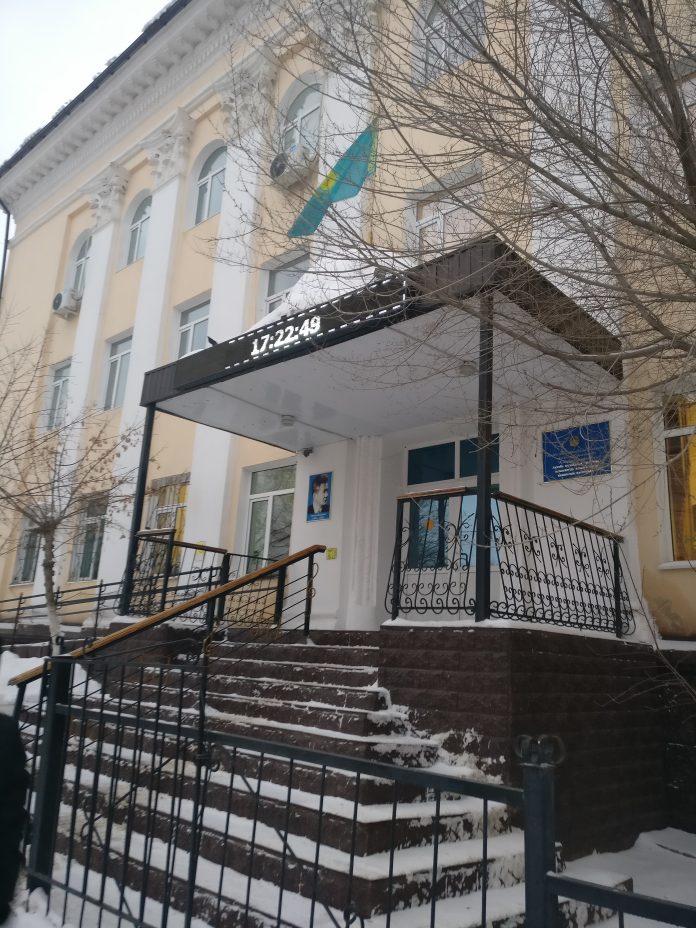 On one of the streets in the old part of Aktobe there is an ordinary Soviet building. A musical notation flaunts on a wall looking at the roadway – this is Akhmet Zhubanov College of Music.
Dimash Kudaibergen studied here for several years.
In the lobby on the ground floor, in the very center of the board of honor "Pride of College", you will see a portrait of Dimash.
Here you can see a photo album with photos of the star from his childhood. Here he is with his grandfather, with his parents singing at various competitions.
On the second floor, next to the assembly hall, there is a special composition, which is dedicated to Dimash and another talented singer, a graduate of the same college – Svetlana Kasyan.
On the third floor there is a classroom where a future star comprehended the mastery of solo singing.
His vocal teacher Marat Aitimov always believed in the talent of his student. And had no doubt that the time would come when his voice would be heard by millions of people on the very best arenas in the world.
And long before the success of Dimash, the teacher hung a portrait of his beloved student along with other world-famous singers. As time has shown, the teacher was not mistaken.
Today, students of Marat Aitimov are learning piano, which was presented as a gift by fans of Dimash.
Fans also sponsored the installation of several air conditioners at the college.