Paula Fernandes, Latin Grammy winner and popular performer from Brazil, expressed her admiration for the work of Dimash Kudaibergen.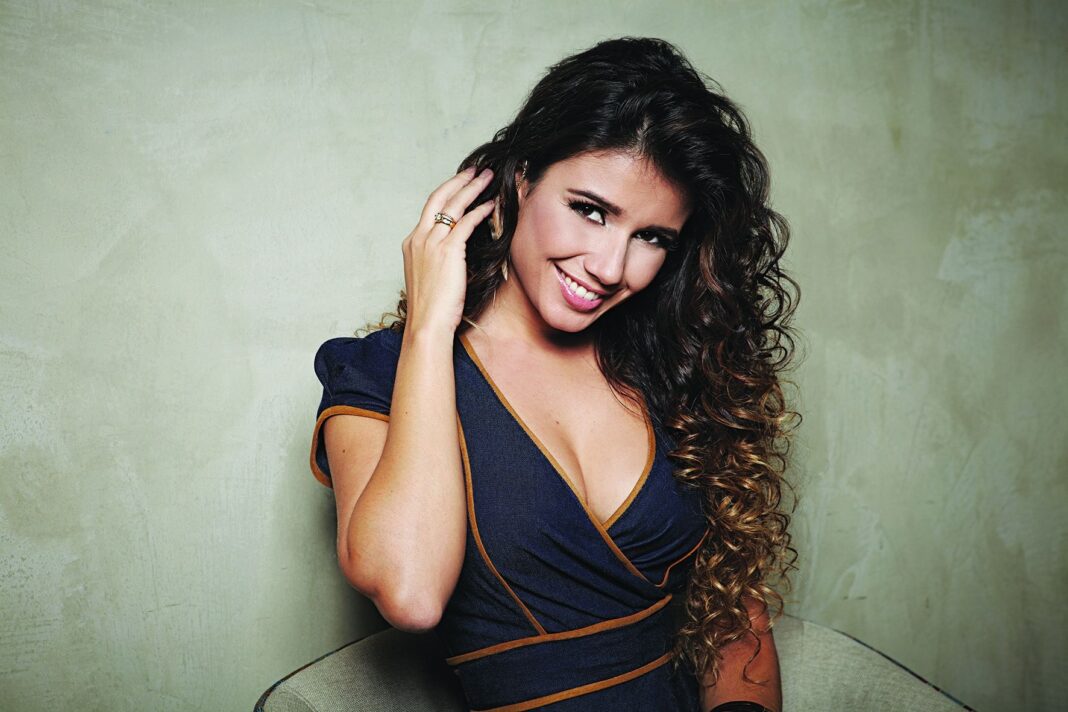 Paula Fernandes is a renowned Brazilian singer, songwriter and multi-instrumentalist. On April 11, she published a post on Instagram with Dimash's performance of the song "S.O.S", where she wrote about the work of the Kazakh artist:
"The real meaning of "singing well". Open-mouthed watching this Dimash video, there is nothing more fair than sharing for them to share. Phenomenal! I left a link to this performance in stories so you can watch it too!»
View this post on Instagram
The Brazilian Dears were very excited about this event. They believe that Paula's post will significantly contribute to the popularization of Dimash's work both in Latin America and around the world.
Paula Fernandez was born in 1984 in Sete Lagoas in the state of Minas Gerais. She started singing from an early age, releasing her first album "Paula Fernandes" when she was just 10 years old.
During this time, the artist performed at various events, as well as participated in TV and radio programs to promote her work.
In 1995, under the pseudonym Ana Rayo, the singer released the next album "Voarei". In 2005, her new CD "Canções do Vento Sul" ("Songs of the South Wind") was released, and in 2007-the English-language work "Dust in the Wind", which later became the soundtrack of the Brazilian soap opera "Pages of Life".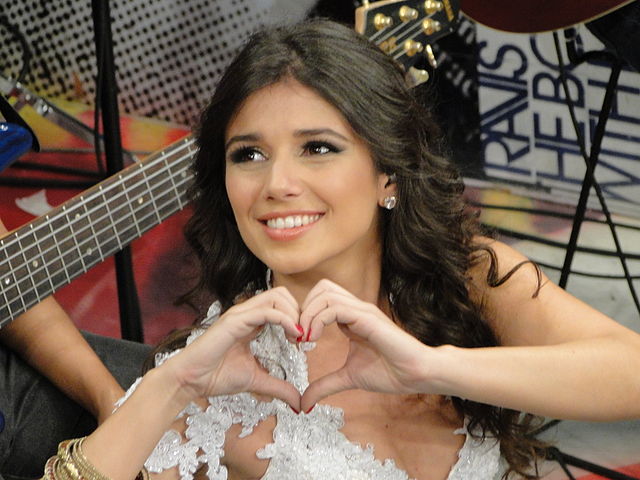 In 2008, the artist began working with the label Universal Music and in 2009 released the fifth studio album "Pássaro de Fogo" ("Firebird"). The title track from there reached the top of the Brazilian music charts, which led Paulo to fame.
During her career, Paula Fernandes has sold about 5.6 million copies of her recordings. In addition to Brazil, her tours also took place in Europe, the United States and Africa. In 2011, she was the most popular Brazilian personality on Google searches.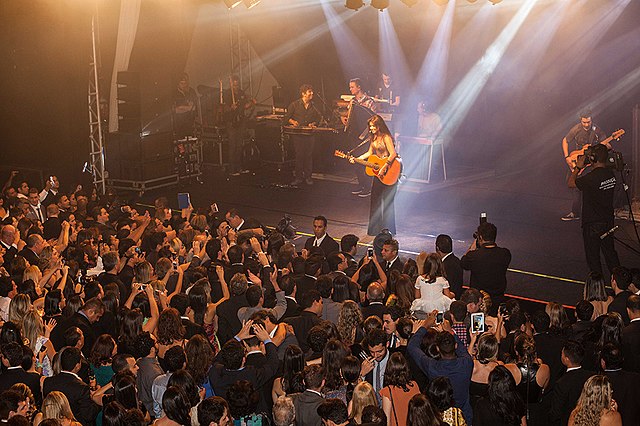 The singer has received and been nominated for several awards in the entertainment industry, such as "Latin Grammy", "Brazilian Music Multishow Award","Brazilian Music Award", "My Nick Awards", "Press Trophy", "Best of Year" and "Internet Trophy".
Paula collaborates with many famous musicians, including Placido Domingo, Taylor Swift, Shania Twain, Michael Bolton, Juanes, Alejandro Sanz. In addition, she has recorded more than 20 songs for the soundtracks of Brazilian soap operas and films.