On December 6, the trailer of the 2nd part of the manga D'R'S was presented on the Dimash Manga official YouTube channel. The creators of the project told about what is new and interesting for readers in the continuation of the story. 
The story of D'R'S about the fascinating adventures of the artist Yuna and her friend Kaito in the second part is presented in the form of a novella and is available to all readers for free. However, these are not all the surprises that the authors of the project have prepared with the release of the long-awaited sequel.
The trailer of the second part itself is shown in the form of a story clip, directed by Russian musical artist Ivan Gant.
"I am very interested in participating in the Dimash Manga project. Thanks to the author Andrey Burmakin, I am directly involved as a director and ideological producer of the plot. I am sure that we will succeed," commented Ivan Gant.
The linear producer of the project, drama theater actress Anastasia Yarovaya also shared her impressions of participating in Dimash Manga:
"This is incredibly interesting, and I am very grateful to Andrey Burmakin for the trust he has placed in me. In addition to being responsible for solving important issues on the set, I also happened to take part in the selection of actors, props, as well as the location for filming."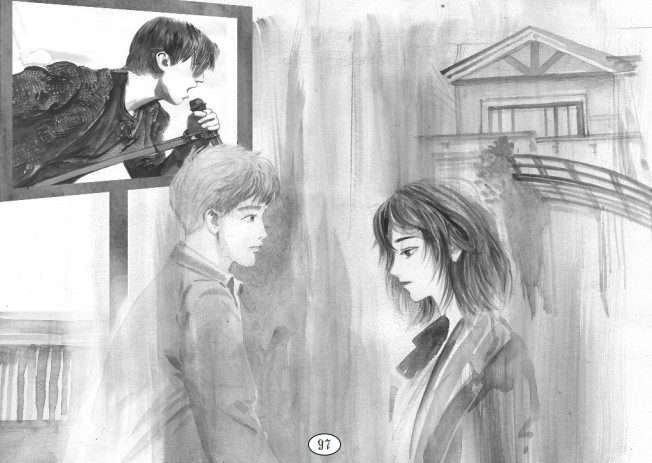 Also, the musical theme for the second part of D'R'S story was an interesting remix by the rapper from the USA AK REAL to the famous Ukrainian song "Chornobrivci" ("Blackshaves"), which Dimash performed for the first time at his concert in Kyiv as part of the ARNAU world tour in 2020.
"First of all, I want to thank Andrey Burmakin for the opportunity to participate in the Dimash Manga project. I love and respect classics of any genre, and when I got acquainted with Dimash's work, I immediately wanted to try to do something new and interesting," the performer shared.
You can get acquainted with the second part of the manga D'R'S at the following link: https://www.volume2.dimashmanga.com/
Follow all the latest news on the official pages of the project: (Instagram, Facebook, Twitter, VK, OK.ru, Telegram, YouTube, Weibo).