One of the most important rituals in Kazakh families is Tusau Kesu. This is cutting of the fetters on child's feet so that their future road in life is easy and bright.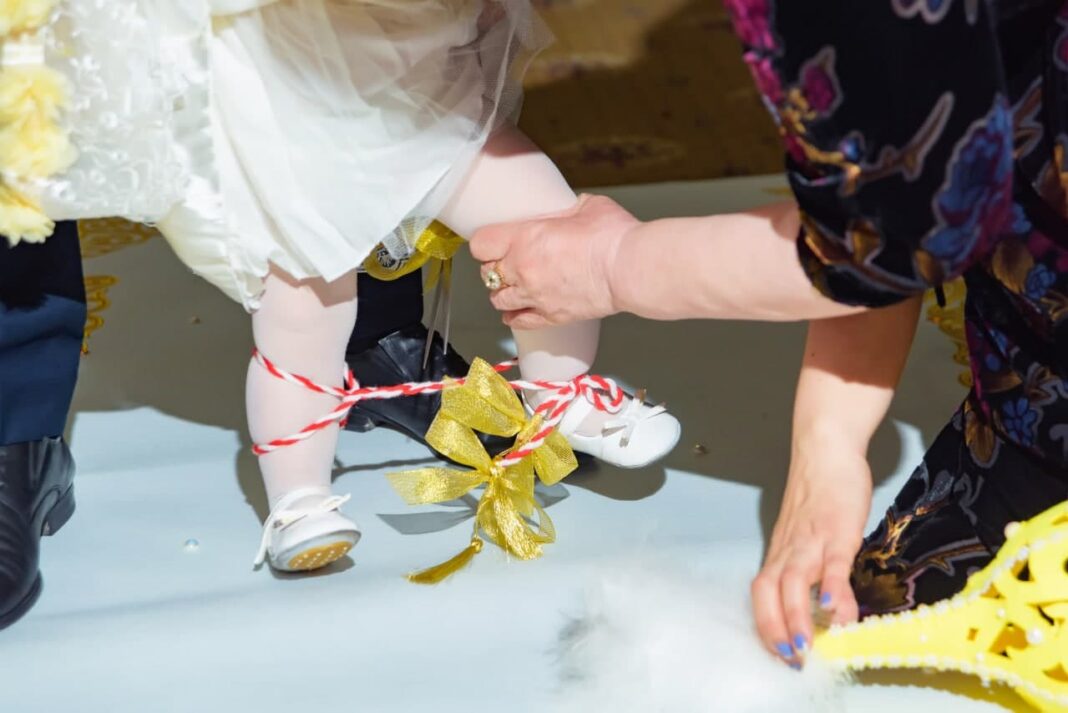 From the earliest times until today, the Kazakh people have devoted a lot of time to raising children. Accompanied by various customs and traditions, the birth of a child has always been a great joy.
Tusaukeser (kaz: Тұсаукесер – fetter cutting) is one of the oldest Kazakh traditions, which is still observed. Dedicated to a toddler, the ritual is performed so that he or she could quickly get on their feet.
The custom of tusau kesu is believed to have existed among the Kazakhs since the time of Tengriism. As a rule, it is held as soon as a child begins to take their first steps, which most often happens when the baby turns one year old.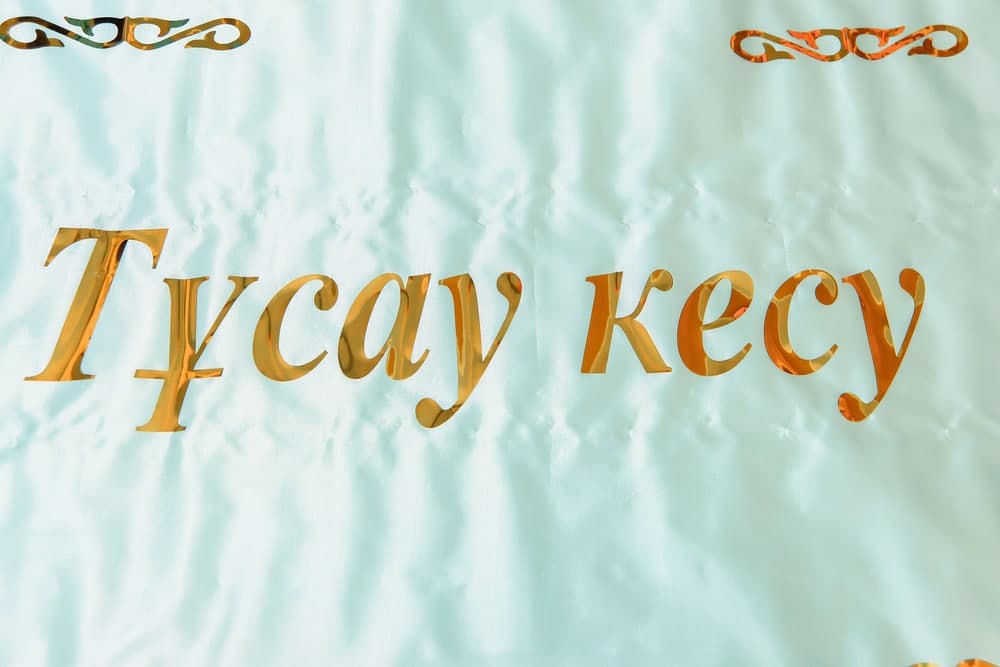 Our ancestors were sure that if the rite of cutting the fetters was not carried out, the child's future would be unhappy and they would often stumble in their life's journey. But if the custom is performed, the baby will have a bright and successful future.
Tusaukeser is a significant day for the child's parents, and is usually a lavish celebration. A dastarkhan is set up for the guests and the whole celebration is a lot of fun.
The rules of the Tusaukeser
Traditionally, a special white cloth symbolizing the bright road (ak zhol) and multi-colored ropes are prepared for Tusau Kesu. The ropes usually come in three colors: red, white and green. White means purity, green stands for health and longevity, and red is for prosperity.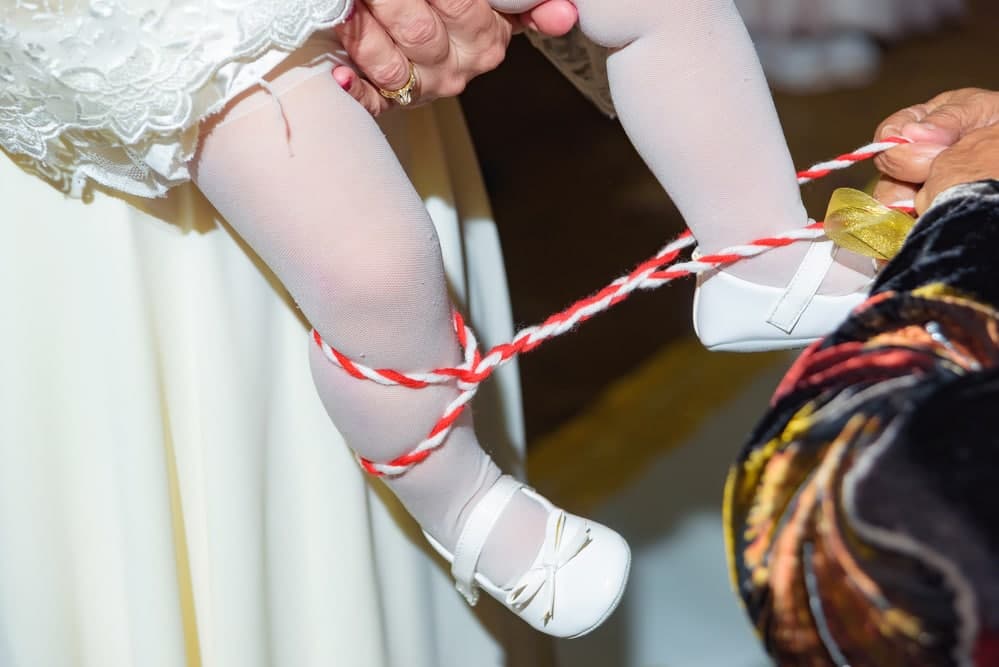 During the Tusau Kesu ritual, the child's feet are tied with the ropes 8-shaped as a symbol of infinity. A person chosen in advance by the family for cutting the ropes should be full of energy, kind, with the most positive qualities and great achievements in life. It is believed that the future path of the baby will be as successful as that of the person performing the ritual.
Having cut the fetters, the very same person leads the child by both hands along a white path with several objects waiting for him at the end. Traditionally, these are an apple, a book, money and a dombra. The Kazakhs have always believed that the child's future will be determined by the object he or she chooses.
Whether it is an apple, they will always be well-fed; if it is a book, the baby will have a bright and inquisitive mind; if the baby pick money, they will be rich; and having chosen the dombra, the child is expected to be creative and artistic.