On April 15, 2022, a large number of people gathered outside the Tipsport Arena in Prague. Dears from more than 15 countries greeted Dimash and his team as they arrived for the artist's first solo concert in the Czech Republic.
Warm and festive atmosphere enveloped the territory of the Tipsport Arena, where Dimash Qudaibergen's solo concert will take place very soon.
Representatives of the Czech Republic, Finland, Brazil, Russia, Romania, Ukraine, Germany, Bulgaria, Canada, Great Britain, Spain, Peru, Poland, Kazakhstan and other countries met Dimash in the heart of the Czech Republic – Prague with great joy.
According to tradition, Dears spent the waiting time by singing songs of their favorite artist together.
Dimash's fans from the Czech Republic organized a hospitable meeting of dear guests. The traditional bread and salt from the hands of Dear in the national Czech costume was received by the artist himself and his parents. Also, the singer was presented with beautiful handmade gifts in the national Czech style from local craftsmen.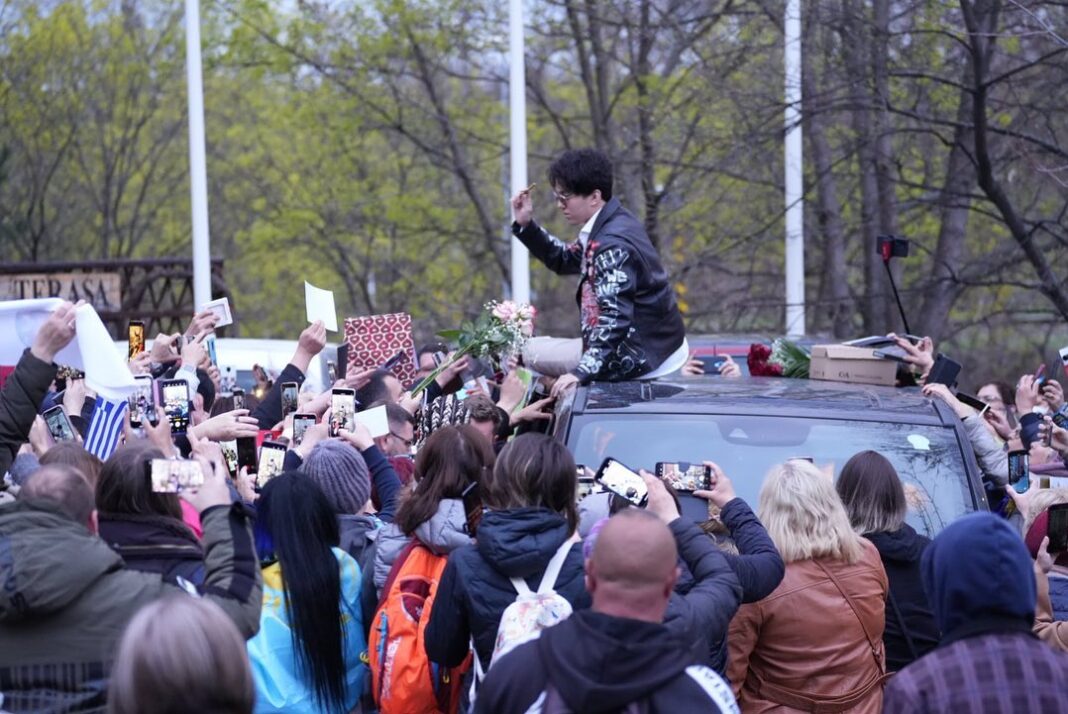 There were so many people there that Dimash had to climb on the roof of the car, where he signed autographs, communicated with fans and never tired of thanking them for the warm welcome.