The morning in Düsseldorf airport started with happy smiles, Kazakh songs and inexpressible atmosphere, which filled every corner – so warmly and brightly met Dimash his fans.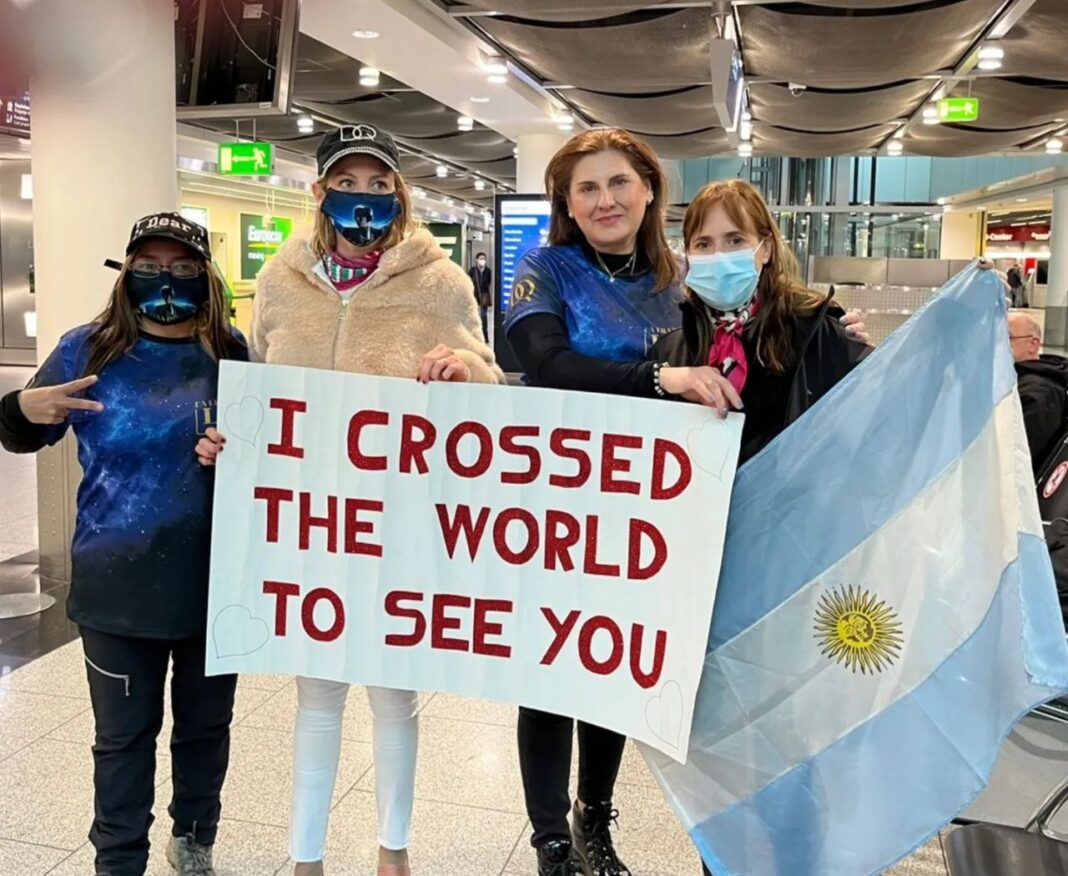 On April 8, 2022, the Kazakh artist flew to Germany to continue his "ARNAU" concert tour, which was postponed in 2020 due to the coronavirus pandemic that began.
Men and women, young people, adults and children – many fans gathered today to welcome their favorite artist.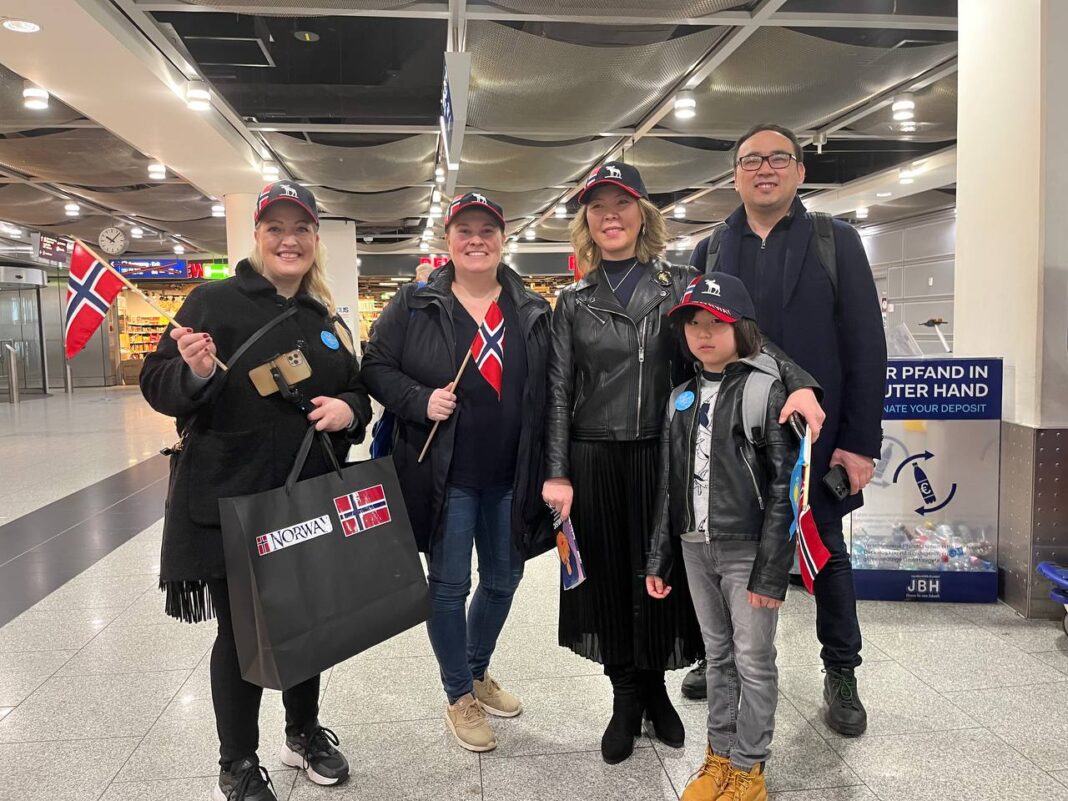 Long before Dimash's arrival, fans gathered at the airport, exchanging impressions, sharing contacts, and discussing the artist's favorite songs.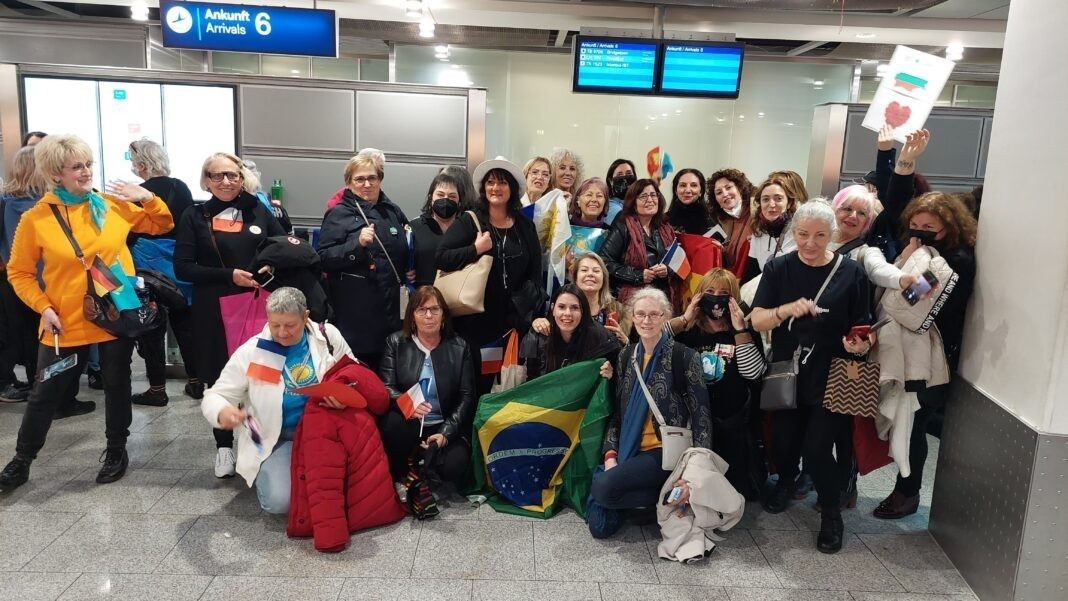 Dears from Chile, Argentina, Germany, Great Britain, Argentina, Australia, New Zealand, Brazil, Spain, Sweden, Canada, the Netherlands, Colombia, Uruguay, Norway, and other countries joyfully greeted their favorite artist in different languages.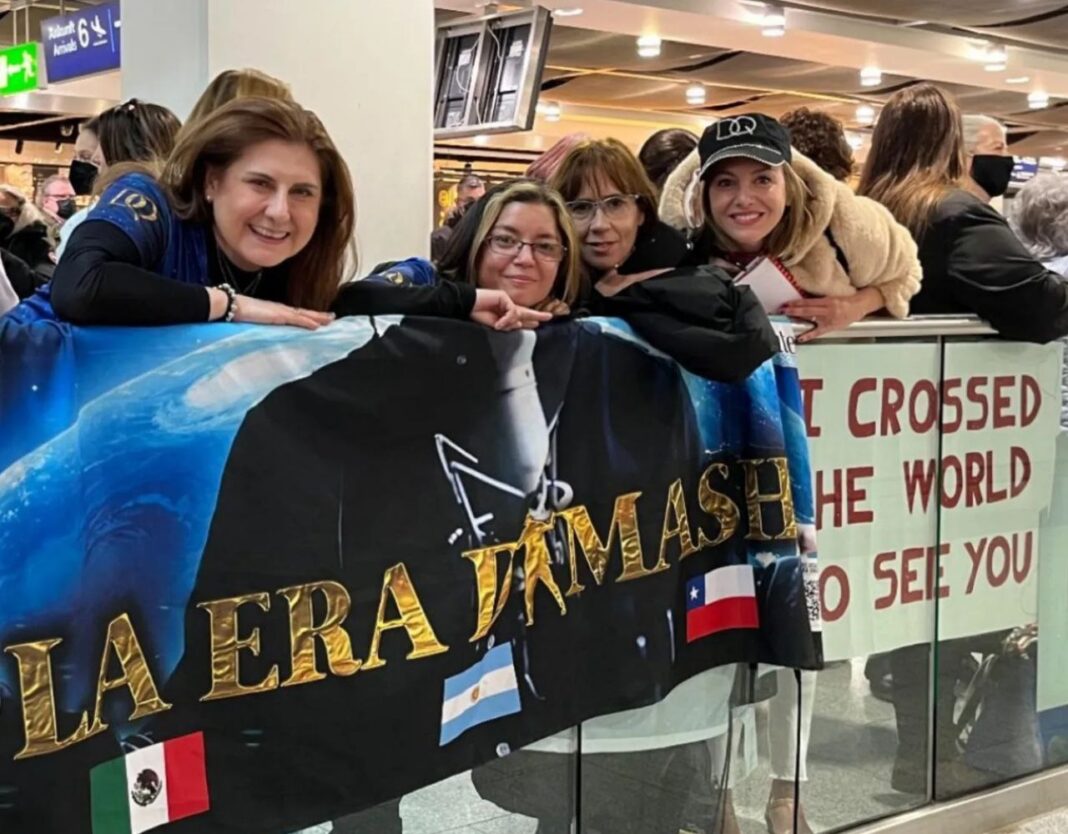 "Salemetsiz be" ("Hello!"), "Rakmet sizge" ("Thank you!") – the words in Kazakh from fans from different countries sounded especially touching.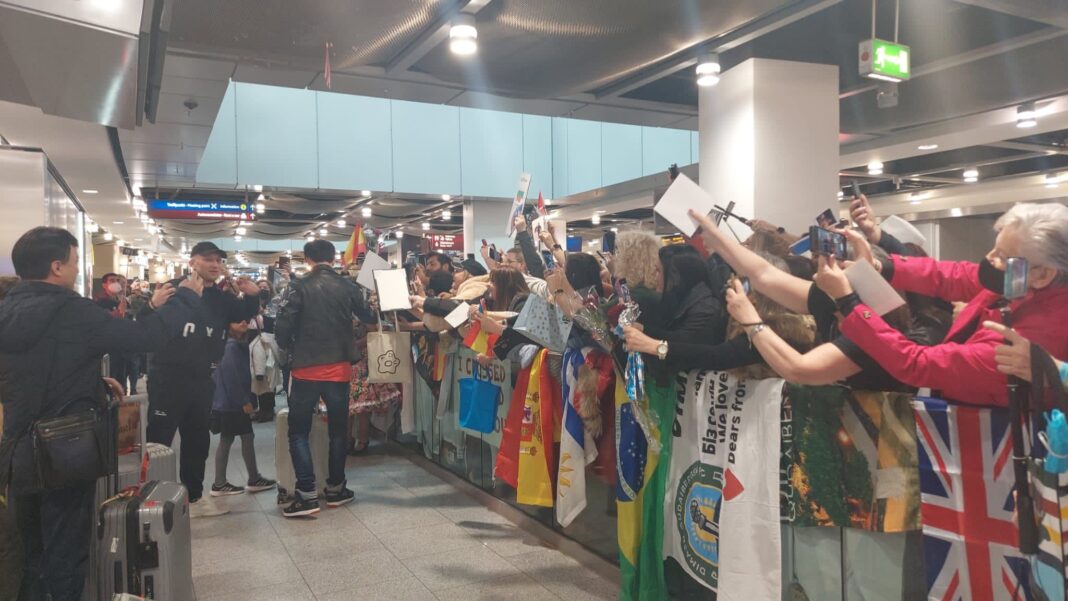 Dimash thanked his fans for their support, and according to a recent tradition, he exchanged gifts with a young fan and gave several autographs.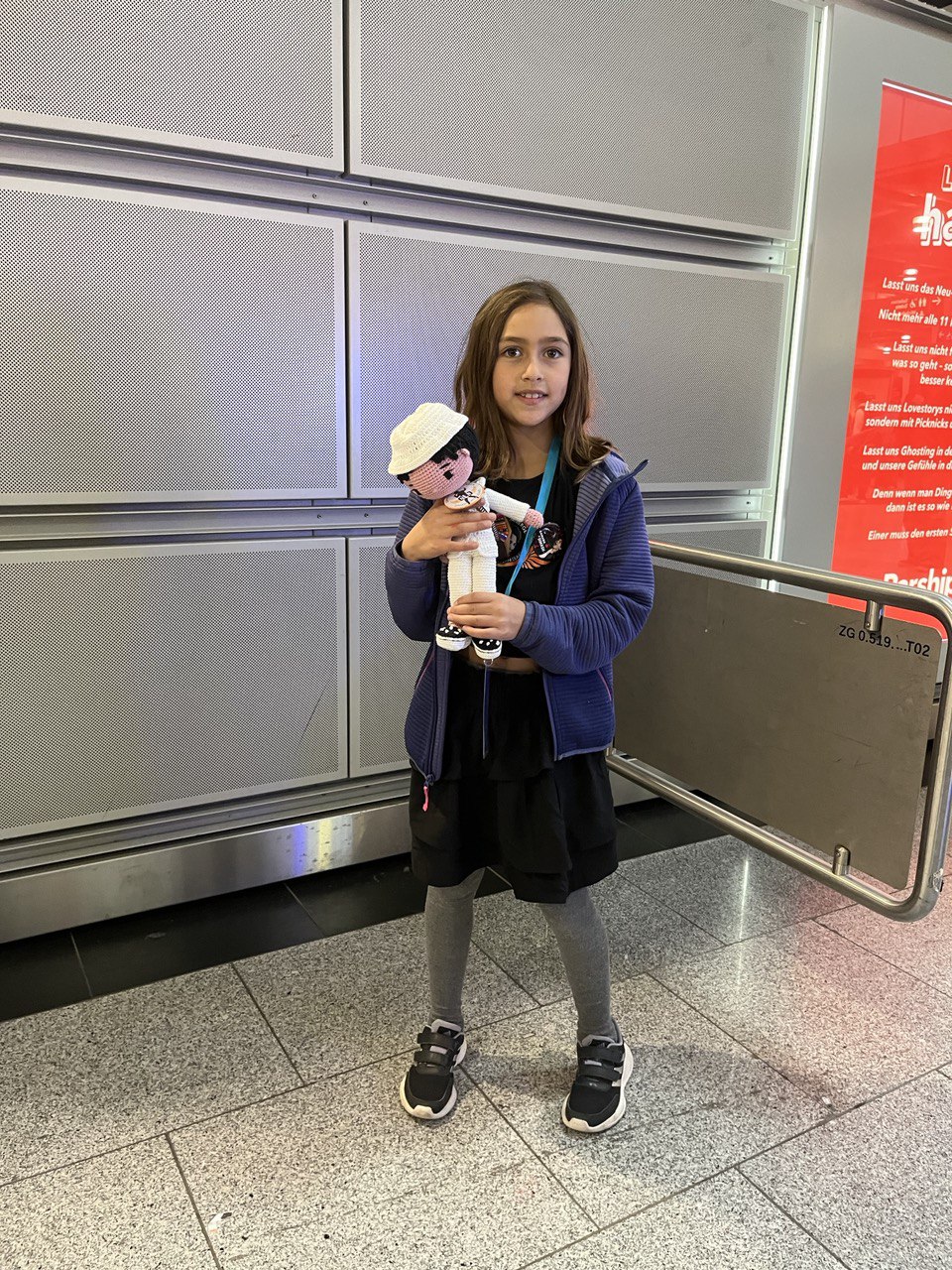 On April 9, the first concert of Dimash as a part of his "ARNAU" tour will be held at the ISS Dome stadium in Düsseldorf.
The artist is looking forward to another long-awaited meeting with Dears to present them the updated program of his concert tour.