One of the fan's most favorite activities is to do pleasant things to their beloved artist. That's how Dimash's fans have started a good tradition of decorating the dressing room of a Kazakh singer before his solo concerts in order to support both the performer and the whole team.
The participants of the Moscow fan club DimashKudaibergen "Moscowdears" were looking forward to a concert in their hometown, which was supposed to be held as part of the "Arnau" world tour on March 9, 2020. Dears were diligently preparing for a meeting with their beloved performer, and they did not violate their glorious tradition of decorating Dimash's dressing room before the concert.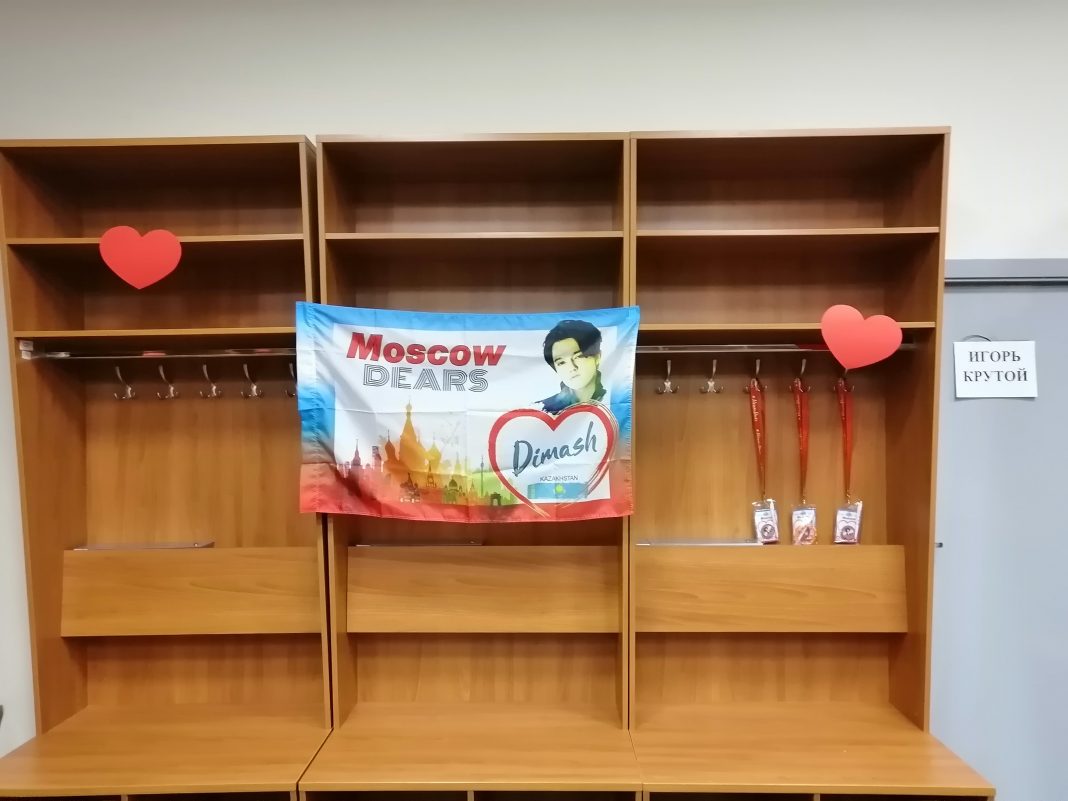 Thusfans decorated the dressing room with bouquets of flowers, hearts ,making joint efforts. Local sweets were put on the table, for example, the famous Belevskaya pastille, marshmallows, marmalade, delicious pies, fruit drinks, candies and chocolate.
However, this time the dears wanted to add something unusual to the design that could be left as a memory of this concert. So the idea of creating a frame with photos came up. The club has its own photographers who have visited previous solo concerts in Krasnodar and Yekaterinburg, so there were no doubts which photos to use. They made the frame with their own hands – this is an easy way to make a unique thing and exactly the same as originally conceived.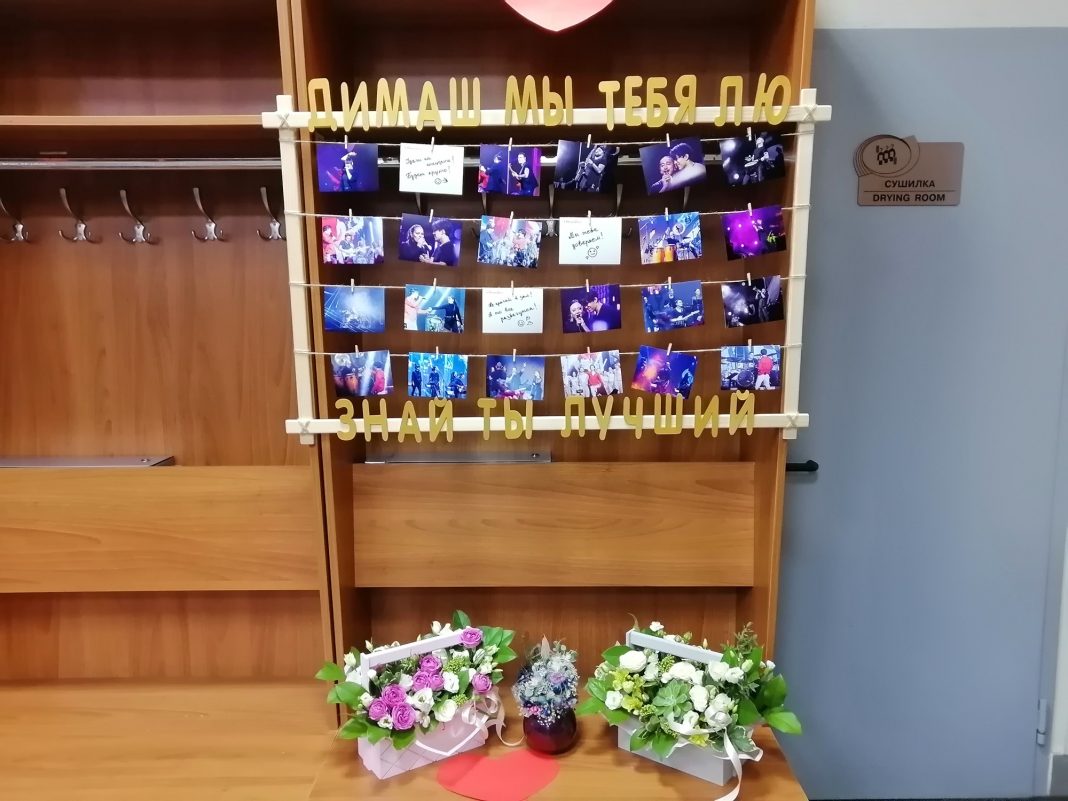 In the process of creation, golden wooden letters, clothespins and threads from jute appeared. The photos were supposed to be easily detached and carried away if the artist liked them.
2 phrases were made of wooden letters: "Dimash, we love you" and "Know you are the best." By the way, the second phrase has an interesting story. This hashtag originated in the club and was launched in support of the "Znai" video last October. So far #knowyoarethebest can be seen in many Dears posts and comments.
The frame was created using natural materials – wood and jute. Cards for wishes were invented, but since there were too many phrases for them, fans decided to write them on stickers and hang them on a large mirror. There were ridiculous wishes and parting words. Their goal was to cheer Dimashup before the concert. We hope that he was smiling when he was reading them.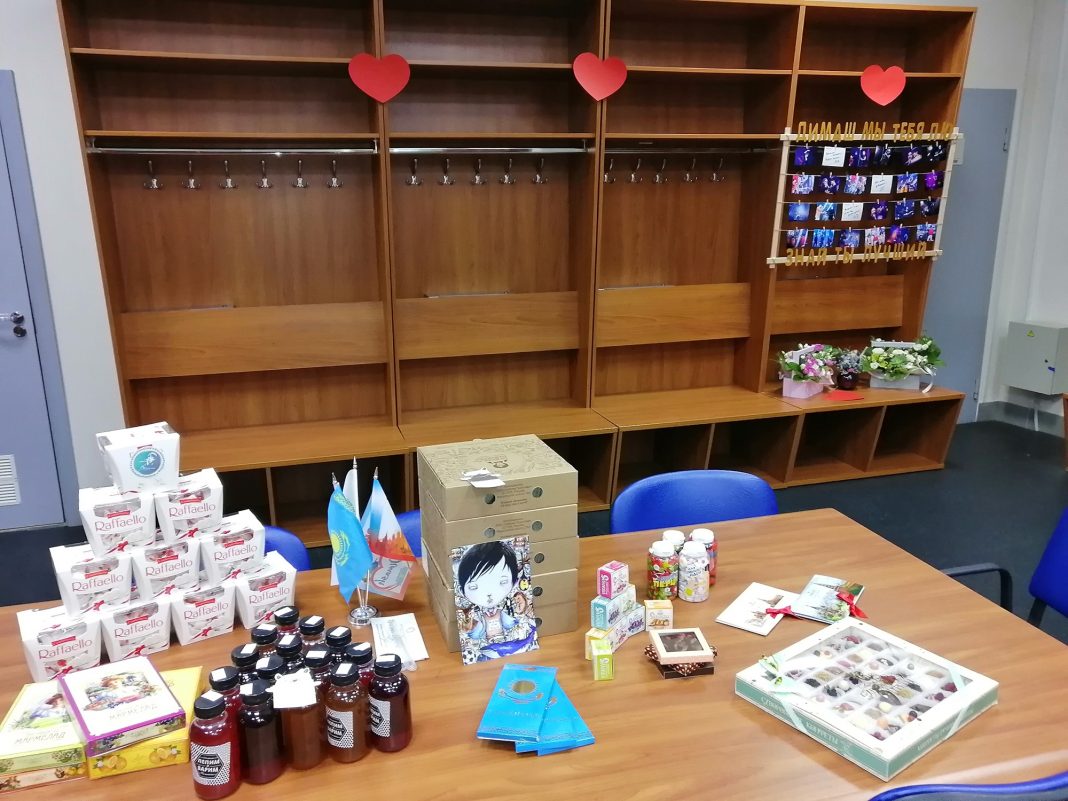 The frame turned out to be bright, it was installed in the most prominent place, and nearby there were fresh flowers in wooden boxes. Shelves were decorated with red paper hearts, the same ones that are always used at concerts, they were highlighted with lights. There was also a flag and souvenir sets: lanyards with badges, pens, badges and bracelets.
They did not forget about Igor Yakovlevich Krutoy, his table was decorated with bouquets of flowers and there was a note with warm wishes.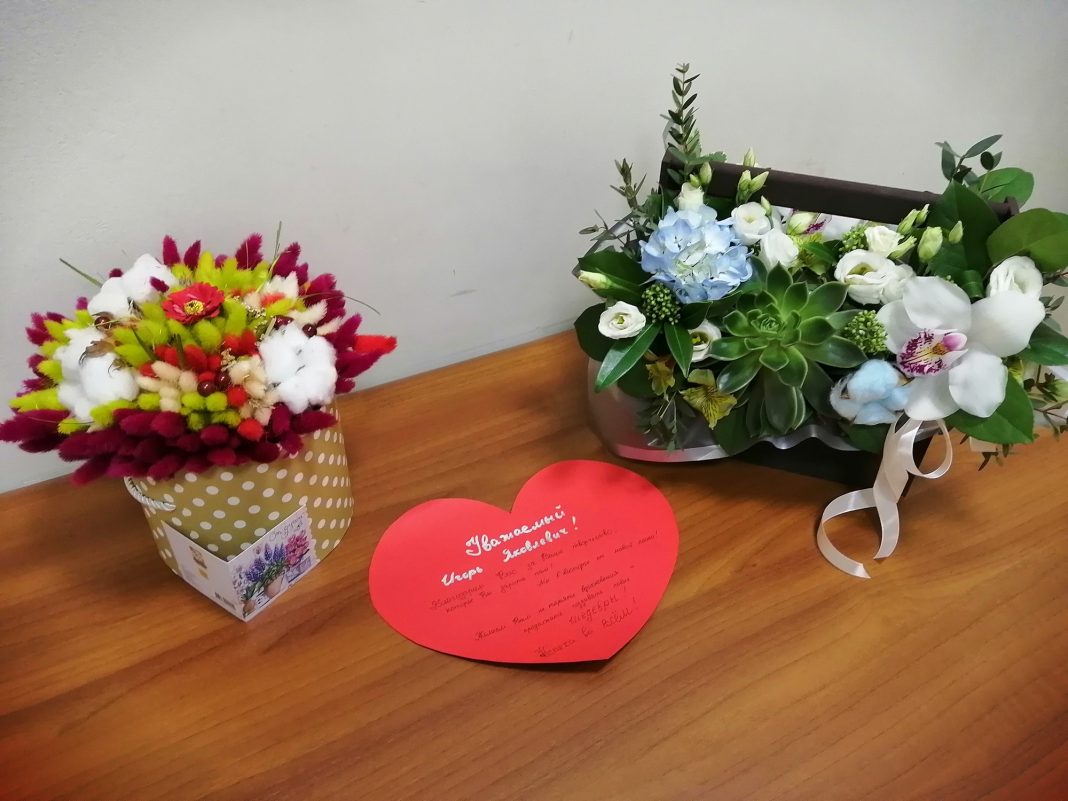 Thus, "MoscowDears" wanted to show their love for Dimash and his work, a friendly team and a loving family. Moscowdears are always happy to see Dimash and all the dears around the world in Moscow, welcome!