This weekend, May 23-24, the long-awaited Japanese online jazz concert "Tokyo JAZZ +plus LIVE STREAM " will be held. World artists and legends of jazz music will perform at the event. According to the organizers of the festival, the list of artists replenished with 12 more artists.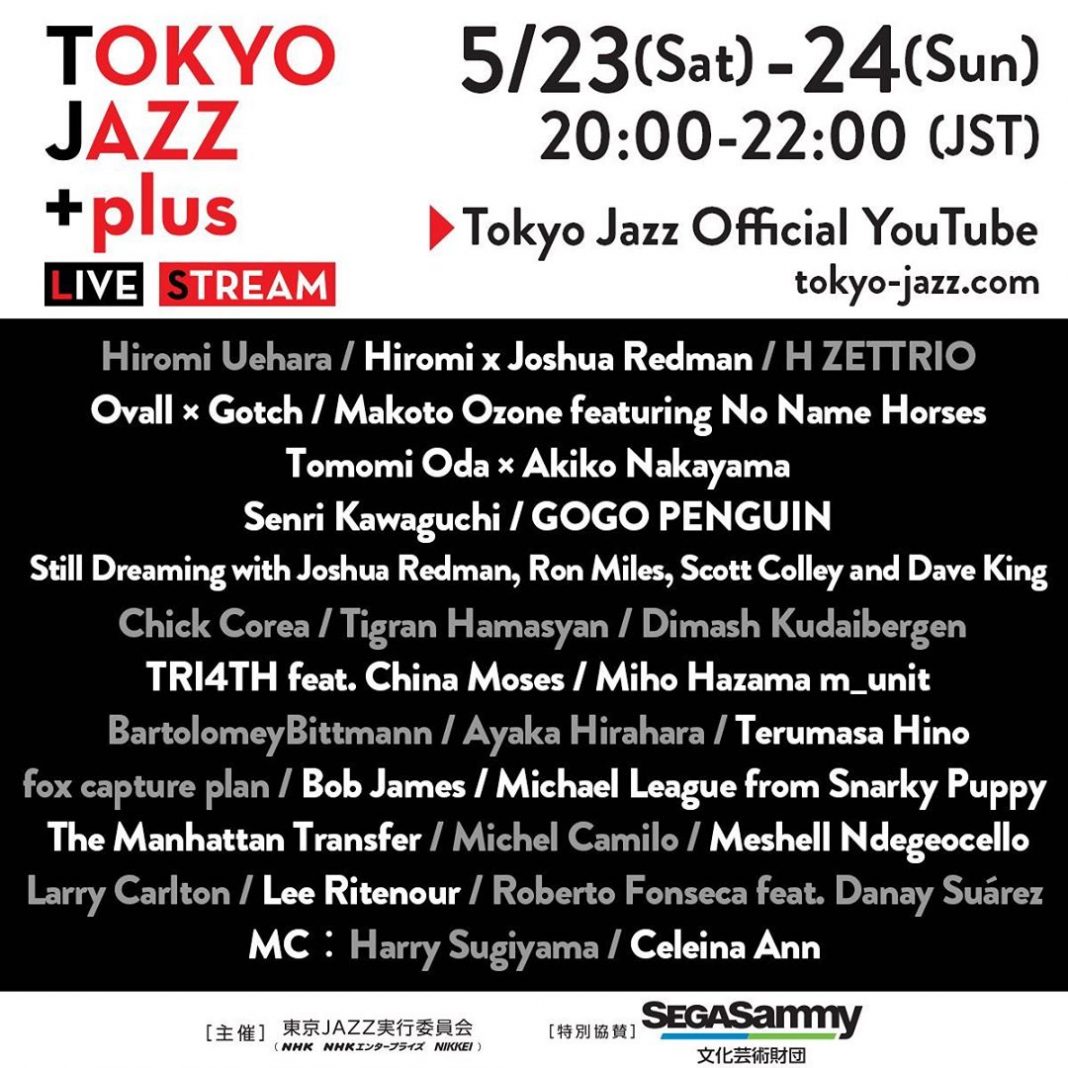 "We are excited to announce that 12 more artists have been added to our lineup, including Joshua Redman, Bob James, Lee Ritenour, Terumasa Hino, Gotch, and Senri Kawaguchi", – the festival organizers announced on their official website.
Also, in addition to solo performances, impressive and interesting collaborations await us at the festival.
Japanese composer Tomomi Oda, member of the pop-group CRCK/LCKS, and famous Japanese artist Akiko Nakayama will present their new performative piece. Oda's music and Nakayama's "Alive Painting" will unite, giving us a beautiful performance using real live materials.
The next impressive collaboration is Hiromi and Joshua Redman. Hiromi has repeatedly played with various amazing artists. And this time, saxophonist Joshua Redman will team up with her for a joint remote performance.
Japanese music group «Ovall» and lead singer of «ASIAN KUNG-FU GENERATION» Gotch will present their new song, which was written and produced by mabanua.
As a collaborative project with the French jazz festival, Jazz à Vienne, the Japanese danceable jazz group «TRI4TH» will also perform with famous singer China Moses.