Everyone at least once tried to solve all the facets of the famous Rubik's Cube puzzle by color. Timur Omarov, despite his young age, not only does it in a matter of seconds, but also creates whole pictures with it.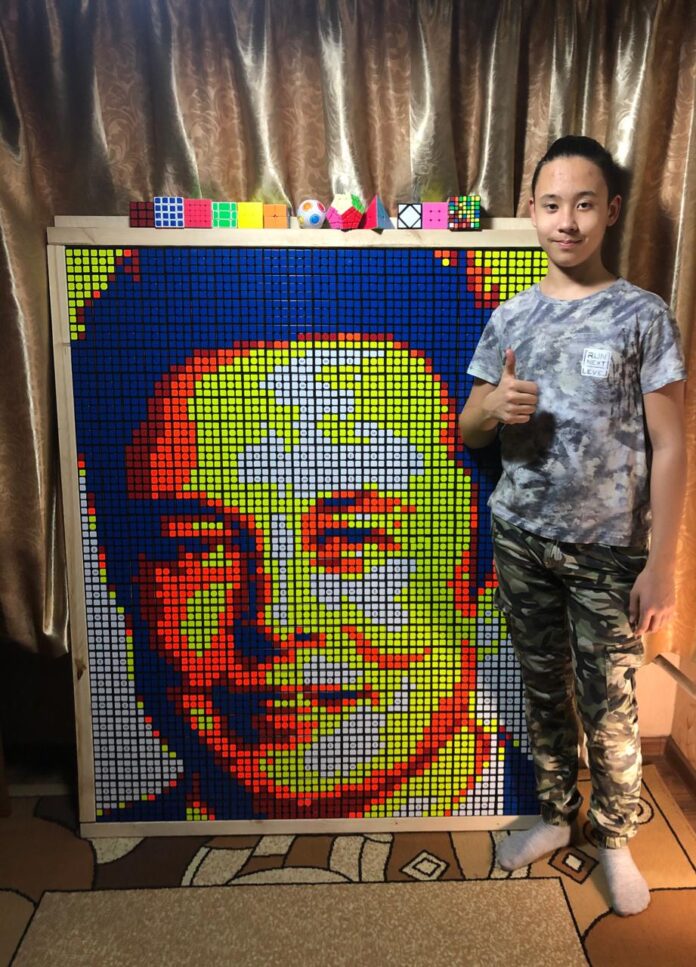 Twelve-year-old Almaty resident Timur Omarov is studying in the 7th grade of the school-gymnasium No. 78. Young Timur has a huge range of hobbies: he attends English courses, is engaged in judo and studies at the computer academy "Step", where he studies programming.
One of the boy's favorite hobbies is the Rubik's cube puzzle, popular all over the world, which Timur learned to collect about five years ago. He got interested in the puzzle spontaneously. Seeing such a cube at home, Timur wanted to learn how to solve it.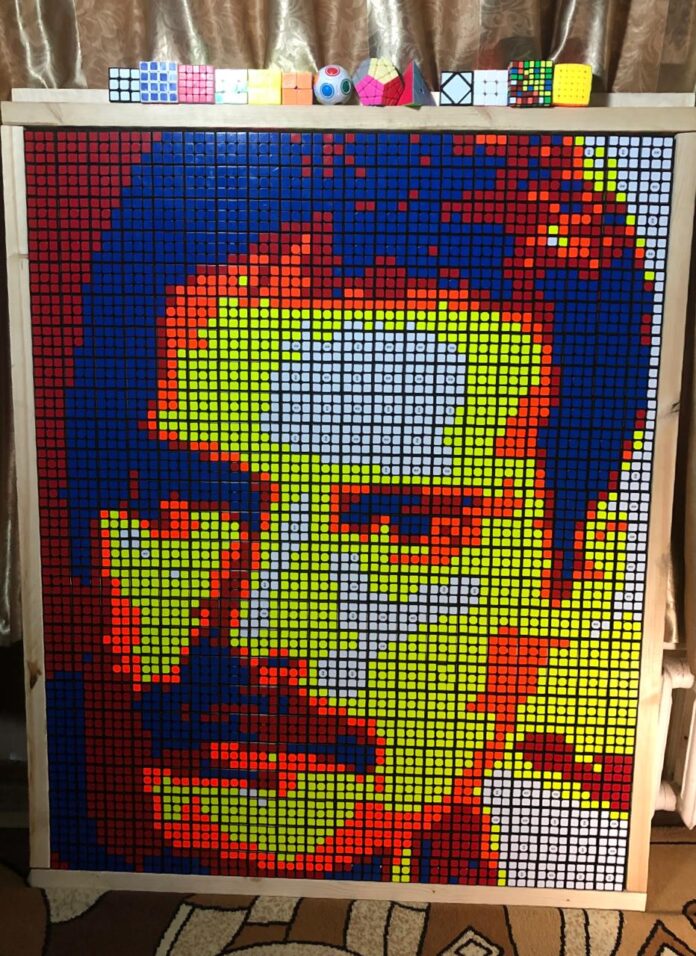 Watching videos on the YouTube channel of blogger Yevgeny Bondarenko, the boy first mastered the 3×3 cube, then 4×4, 5×5 and 6×6.
But Timur did not stop at a simple assembly. In the desire to shoot something interesting for social networks, he came across portraits collected from cubes. The boy was very impressed by what he saw and decided to do something similar. His first painting was a portrait of his beloved mother.
One such work consists of 500 cubes. It takes about 10-14 seconds for the boy to assemble one side, and about 2 hours for the whole picture.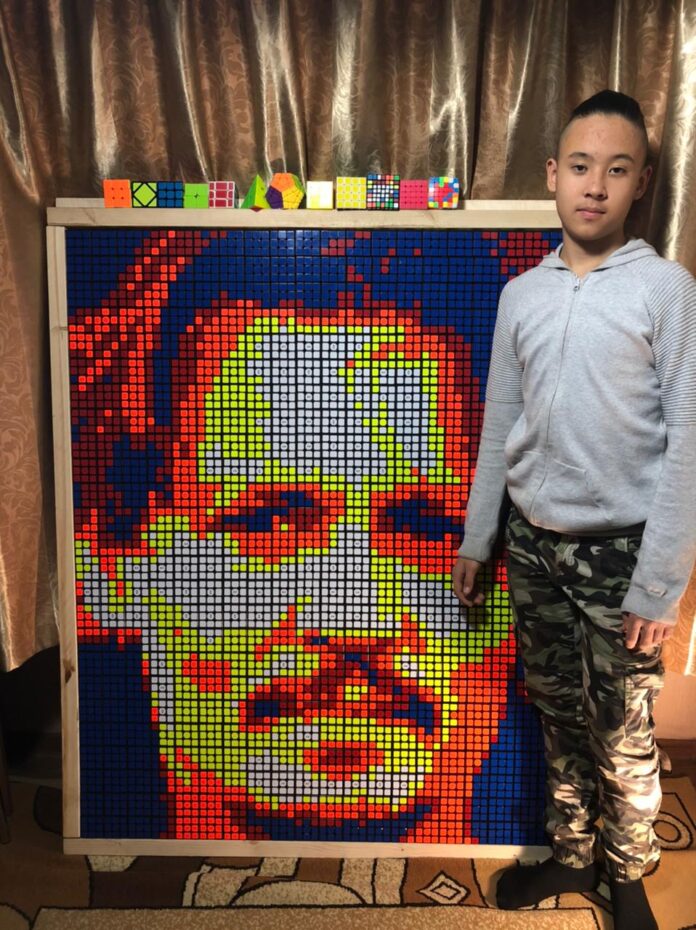 Before starting to assemble the portrait, Timur edits the desired photo in Photoshop, divides it into pixels, builds the necessary color correction, and then proceeds to the assembly.
Since this year, Timur has been collecting such paintings regularly, receiving a lot of feedback and support not only from his compatriots, but also from people from abroad.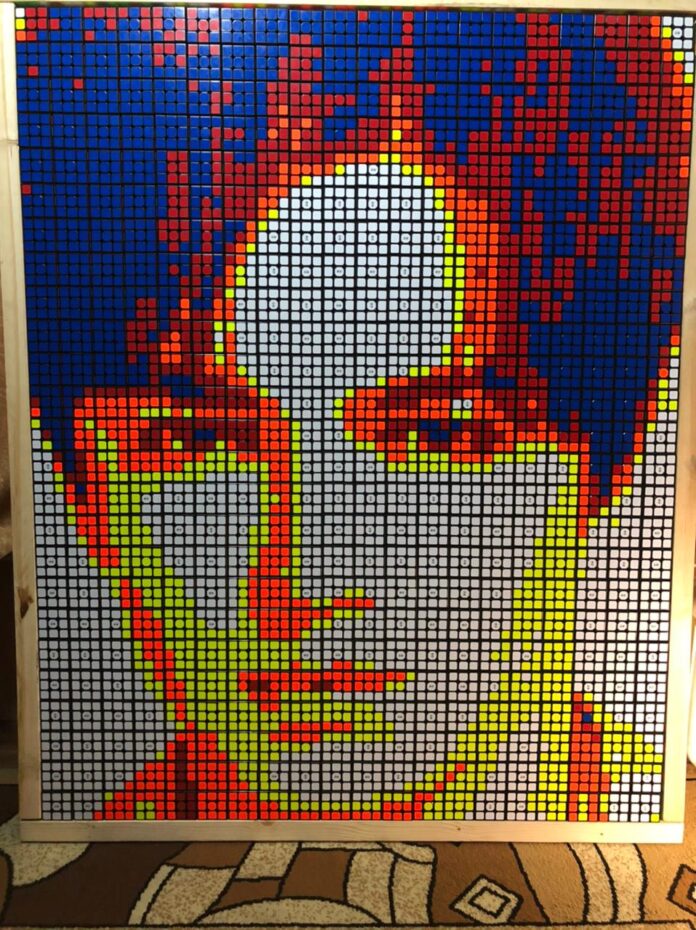 His portfolio already includes portraits of such celebrities as Will Smith, Johnny Depp, Kazakh rapper Skryptonite, boxer Gennady Golovkin and others.