Paintings painted on centuries-old slabs are art that not many have heard of. The Kazakhstani artist Nurlan Akhmetov spoke about his work and how the idea came to him to create works on a stone canvas.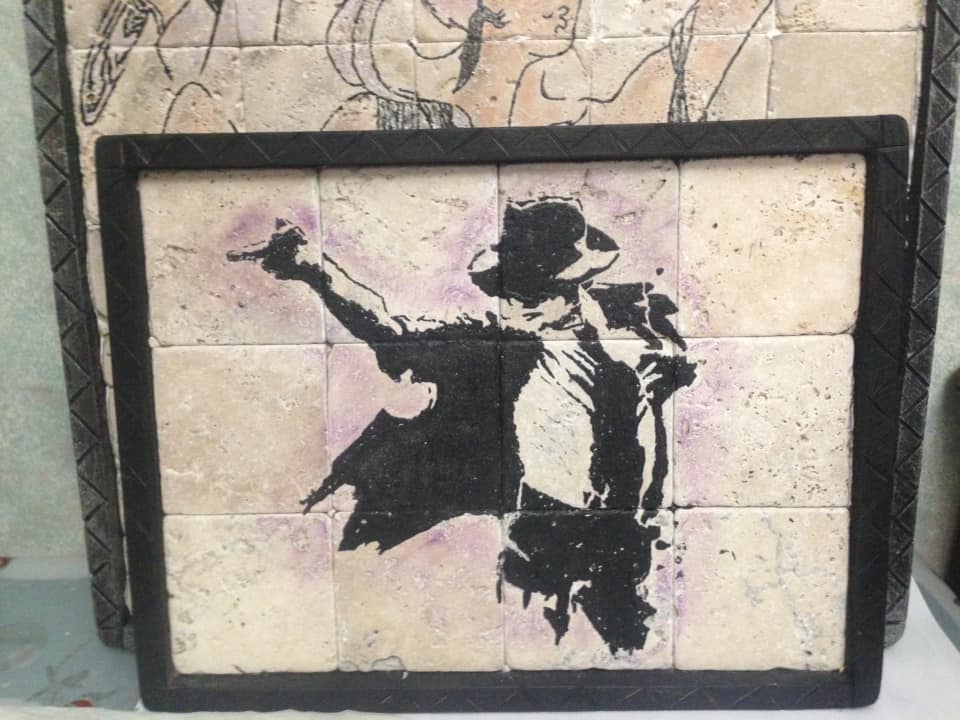 Nurlan Akhmetov was born in Nur-Sultan in January 1958. During his school years, he was interested in various activities: he wrote poetry, tried to draw, was fond of sports.
In 1975, Nurlan entered the Tselinograd Civil Engineering Institute (now the L.N. Gumilyov Eurasian National University). After graduation, he worked as a construction worker.
In 1986, fate brought Nurlan Akhmetov to the distant cold Yakutia, where he participated in the construction of a mining and processing plant. It was a long five-year life in the tundra. They had to work almost on the coast of the Arctic Ocean, not far from the Pole of Cold in Verkhoyansk.
There Nurlan also tried to draw a little, but the conditions for this were quite difficult. It was then that the artist had a cherished dream: to live in warm regions by the sea, painting under banana palms.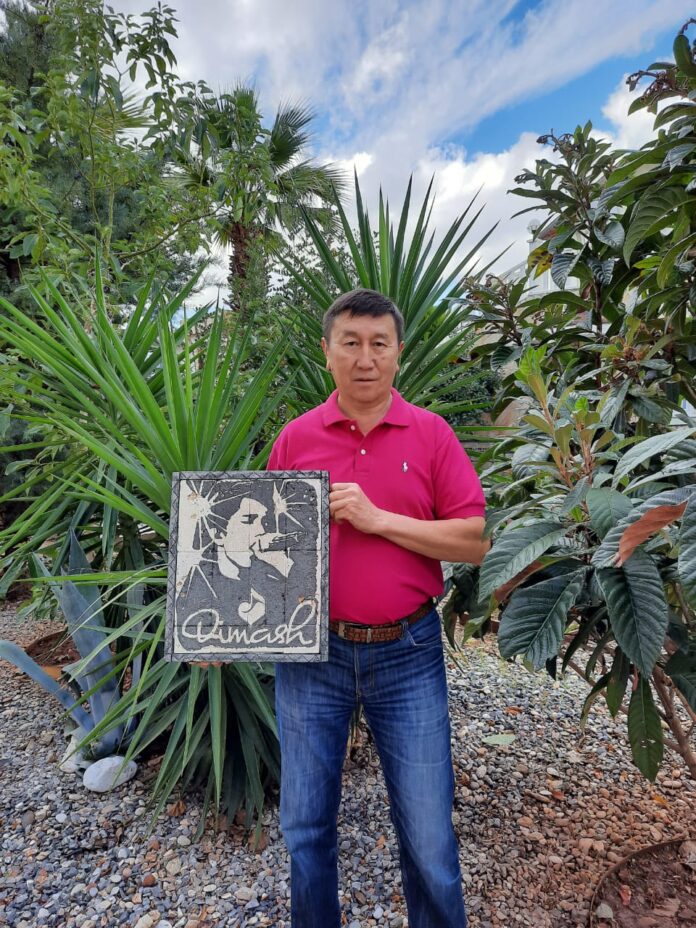 The dream came true in 2012, when Nurlan moved to the Turkish city of Alanya, finding himself in a real ancient kingdom with cave paintings, bas-reliefs, fortresses and colonnades. Seeing this splendor, the artist wanted to work with an unusual material – coral slabs.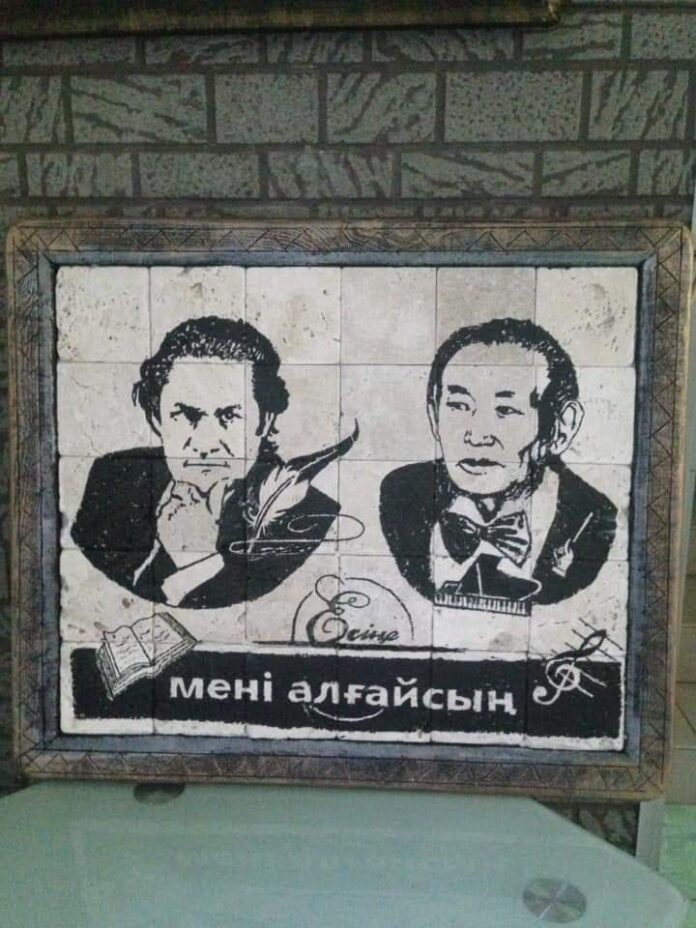 To create paintings, Nurlan uses a stone cutter, a grinder and mastic. Paints, acrylic or decorative, are applied with special drawing sticks.
"These rocks, which have been lying on the seabed for millions of years, contain the remains of shells, aquatic plants, and various coral patterns. And this is their highlight. The historical past inspires me to work. I keep trying to understand how in ancient times people built such incredible palaces high in the mountains without special equipment, "shared Nurlan Akhmetov.
His work reflects significant events that took place in the past or are happening today. The artist is also inspired by strong and talented personalities – in Nurlan's portfolio there are several works dedicated to Batyrkhan Shukenov, Denis Ten and Kobe Bryant.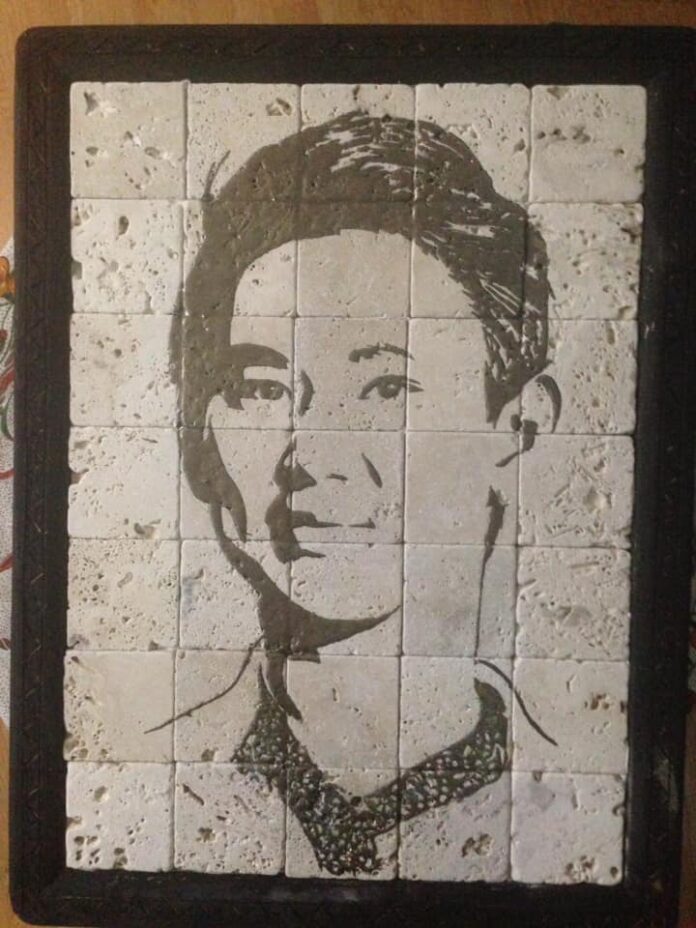 In addition, the artist loves to create paintings dedicated to sports. One of them is in the Hockey Museum of Glory in Toronto.
Now Nurlan has his own student – the talented boy Ali Turganbekov, who has expressed an insistent desire to learn how to work with a stone. Together they began to prepare a whole series of paintings "Ali and his team". It will feature football stars, starting with Diego Maradona, who was the first to play the game with the boy.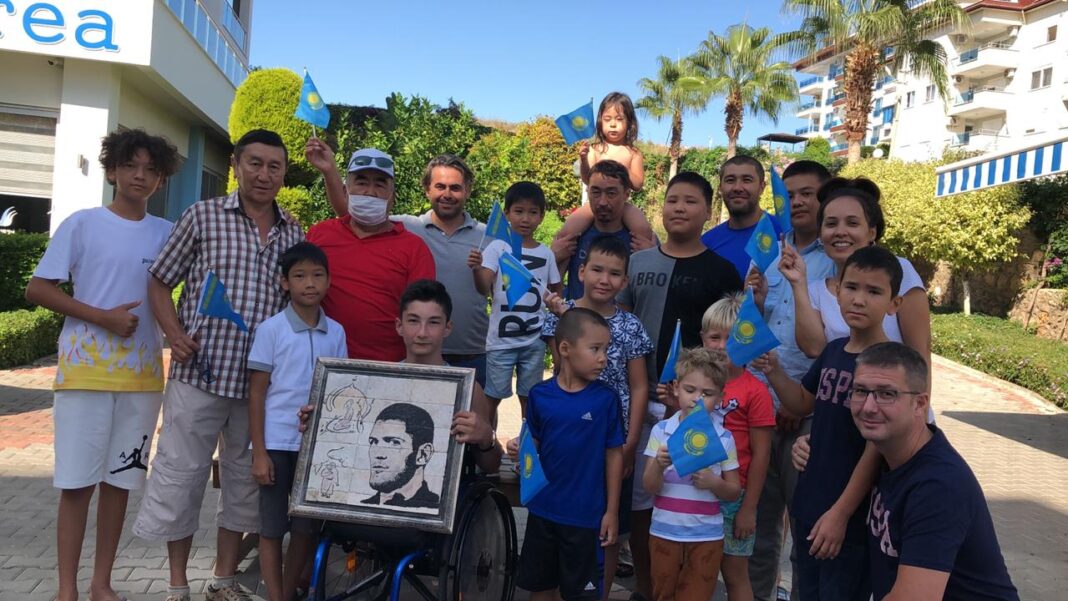 "Ali is a real athlete, a gifted boy, a real motivator. Our future Paralympic champion, "Nurlan said about his student.
For 8 years of his amazing work, Nurlan Akhmetov has created more than 200 paintings. On average, one job on a coral slab takes 5 days.
Talking about his plans, the artist shared that he is now creating a composition dedicated to the 175th anniversary of Abai. It will be installed in one of the parks in Alanya.
Another big goal is a stone composition dedicated to the famous Kazakhstani figure skater Denis Ten, which Nurlan plans to place in the Korean Garden in Nur-Sultan.