On June 3, Dimash Qudaibergen's songs "Be With Me" and "Know" will be played on the Japanese radio station Kiryu FM in the program "More Music".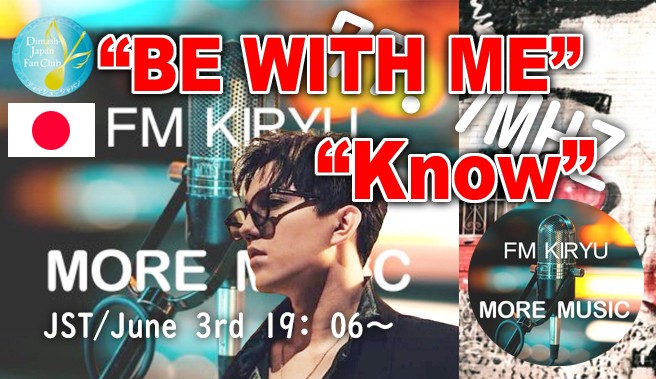 On May 31st, the announcement of a new episode of "More Music" appeared on Kiryu FM's official Twitter account. Program's section titled "World Music Scene" this time will be devoted to Kazakhstani music.
The air will feature songs by Ziruza ("Kobelek" – "Butterfly"), Ninety One ("Qiyalman" – "Dreamer") and Dimash Qudaibergen ("Be With Me" and "Know").
Broadcast time June 3:
7:06 p.m. to 7:59 p.m. Tokyo Time
From 4:06 p.m. to 4:59 p.m. Nur-Sultan time
From 1:06 p.m. to 1:59 p.m. Moscow time
Relay time June 4th:
11:06 a.m. to 11:59 a.m. Tokyo time
From 8:06 a.m. to 8:59 a.m. Nur-Sultan time
From 6:06 a.m. to 6:59 a.m. Moscow time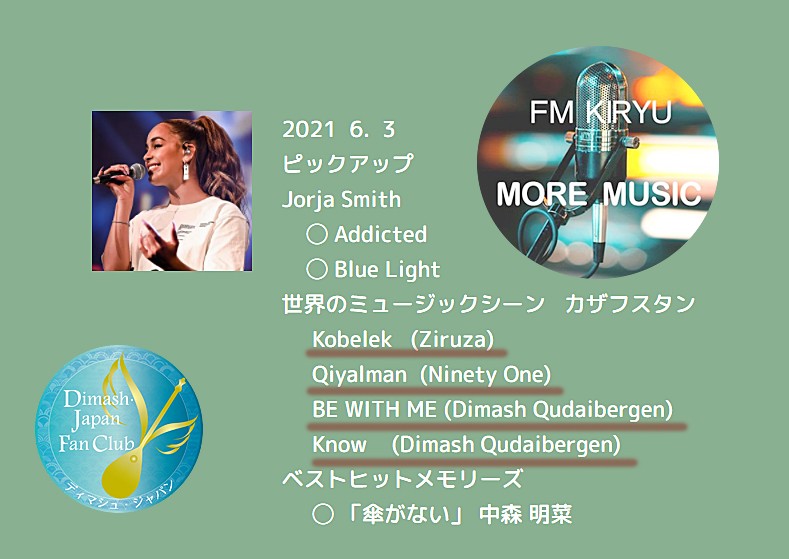 This is the fifth time that Dimash's songs have been broadcast on one of the most famous radio stations in Japan.
On the air of the More Music radio show on December 17, 2020, the presenter Kato Kazuji said that he was glad to get acquainted with the work of the Kazakh artist. In his opinion, it is rare to find singers who are able to fully convey the emotions of a song through their voice.
On December 31, 2020, Dimash's song "Olimpico" completed the last release of the "More Music" program of that year. Then the radio hosts shared that they were very lucky to discover his music.
You can listen to the More Music show online at fmplapla.com/fmkiryu/, or download the application from the AppStore and GooglePlay.