Dimash Qudaibergen met with Vlastimil Samek, DGC representative of the UN in Kazakhstan. During their conversation, additional joint work was discussed. Aruzhan Sain, the Ombudsperson for Children's Rights in the Republic of Kazakhstan, attended the meeting as well.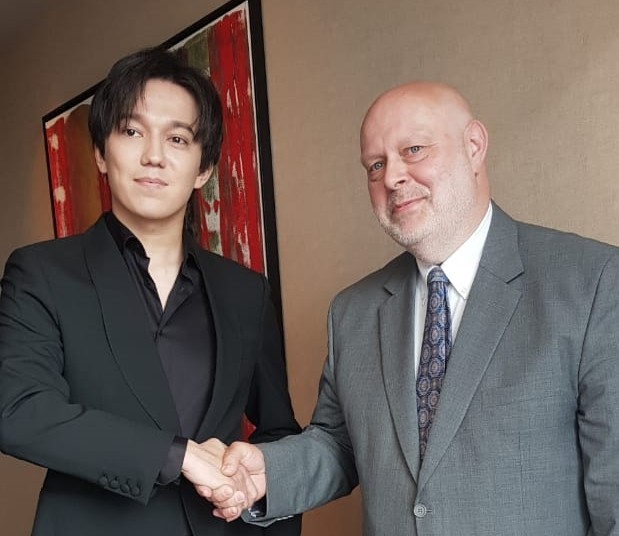 Dimash is an active advocate of the UN activities and is ready to join the global dialogue for #UN75. This year, the United Nations celebrates its 75th anniversary, which was a difficult period of self-isolation caused by the coronavirus pandemic.
The UN75 Campaign (UN75) was created in January of this year. Its goal is to make the world a better place by discussing the priorities of our united human family and, through discussions, finding the best solutions to build a better future together.
A special group organizing the 75th anniversary initiated a nationwide discussion on how to make our world a better one. It's a unique initiative and the largest in UN's history. The United Nations has always paid great attention to its online interaction with people, and is now stepping up these efforts, due the COVID-19 pandemic.
tranlation by Ghada