The program "La República Santboiana" of the famous Barcelona radio "Radio Sant Boi" broadcasted the songs of Dimash Qudaibergen. The host of the program, Teresa Llinas, is a fan of the Kazakh artist' work, and is happy to share his music with the residents of Barcelona.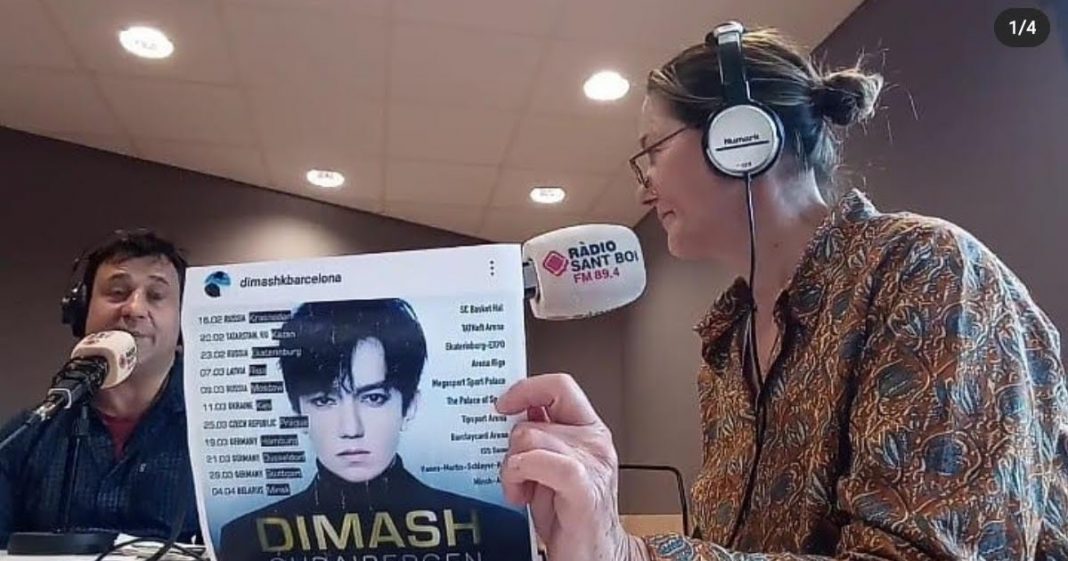 "Radio Sant Boi" is a popular radio in Barcelona that covers the whole city and its periphery. The radio programs cover culture, music, as well as current world events.
Several broadcasts, through major programs on this radio, took place discussing Dimash's world tour "ARNAU" and introducing new songs to the audience.
On March 10, the program broadcasted Dimash's song "Your Love", written by Igor Krutoy, and on March 20, it broadcasted the song "We Are One", which was dedicated to all front line workers fighting the coronavirus pandemic.
In addition, the presenters talked about Dimash's home country. Struck by the artist's strong love for his homeland, which he demonstrates at each one of his concerts, the hosts were very interested in Kazakhstan.
At one point, they invited a woman from Kazakhstan who lives in Spain to their program. She happily told the audience about her country. Additionally, on June 3, the program discussed the well-known Kazakhstan ski resort Shymbulak.
The presenter of the program herself, journalist Teresa Llinas, is a Dear. She administers several social media fan accounts such as dimashkbarcelona on instagram and DimashNews_Spain on facebook. According to her, Dimash has many fans in Barcelona who appreciate his work. In the future, they hope to share Dimash's performances on Spanish television.
translation by Ghada