Bright smiles, a choir of voices, which always sings along with their favorite artist, bright posters and flags of different countries, and even sincere tears of happiness – this is how we can describe Dimash's concert in the framework of the "Arnau Tour" in the capital of Ukraine – the stunning city of Kyiv.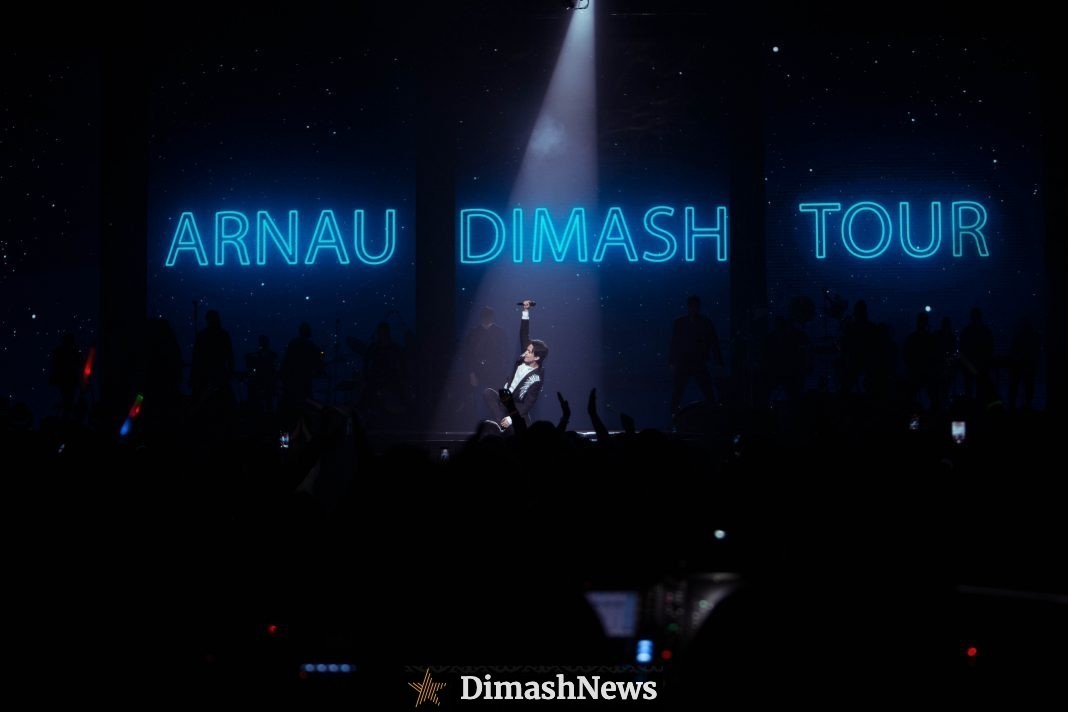 The show is about to begin, and Dears can't wait for it, fully concentrating all their attention on the stage. Today in the capital's Palace of Sports it's hard to find a single place – everyone gathered here, for someone – this is the first show of Dimash, and for others – it is another chance to hear their beloved singer live.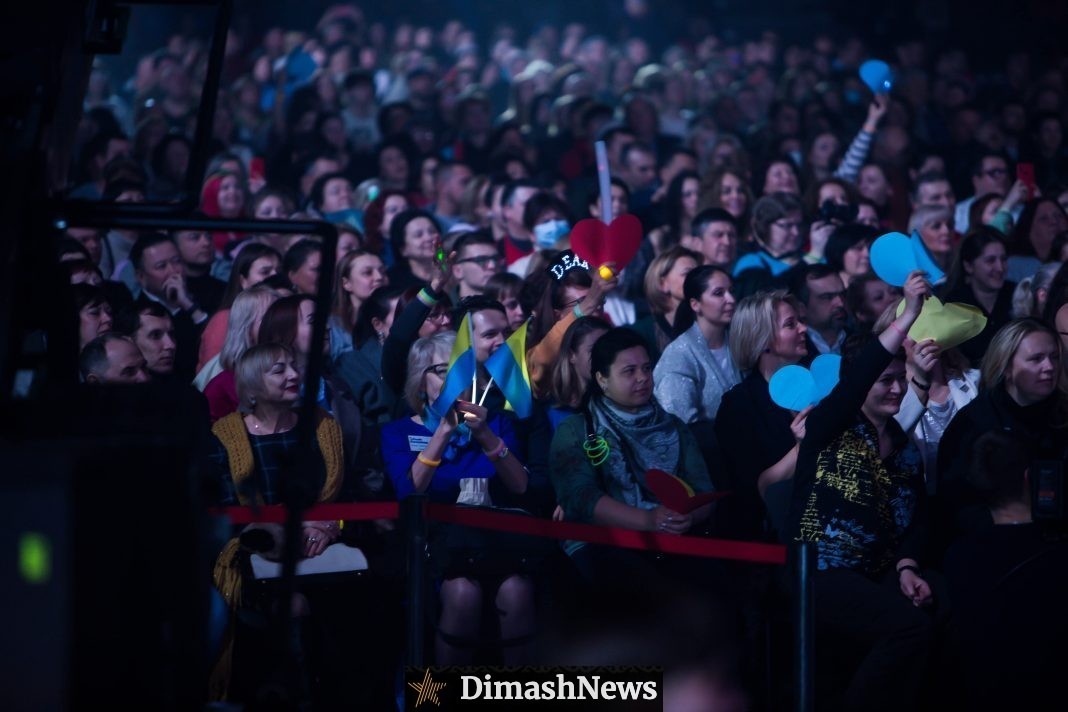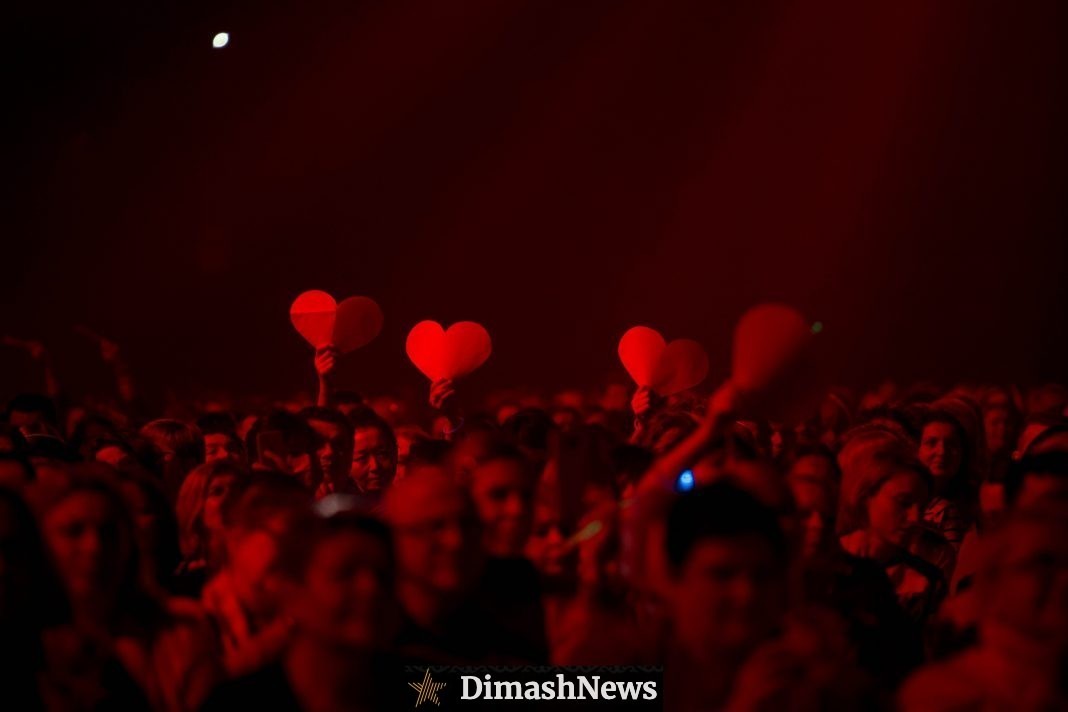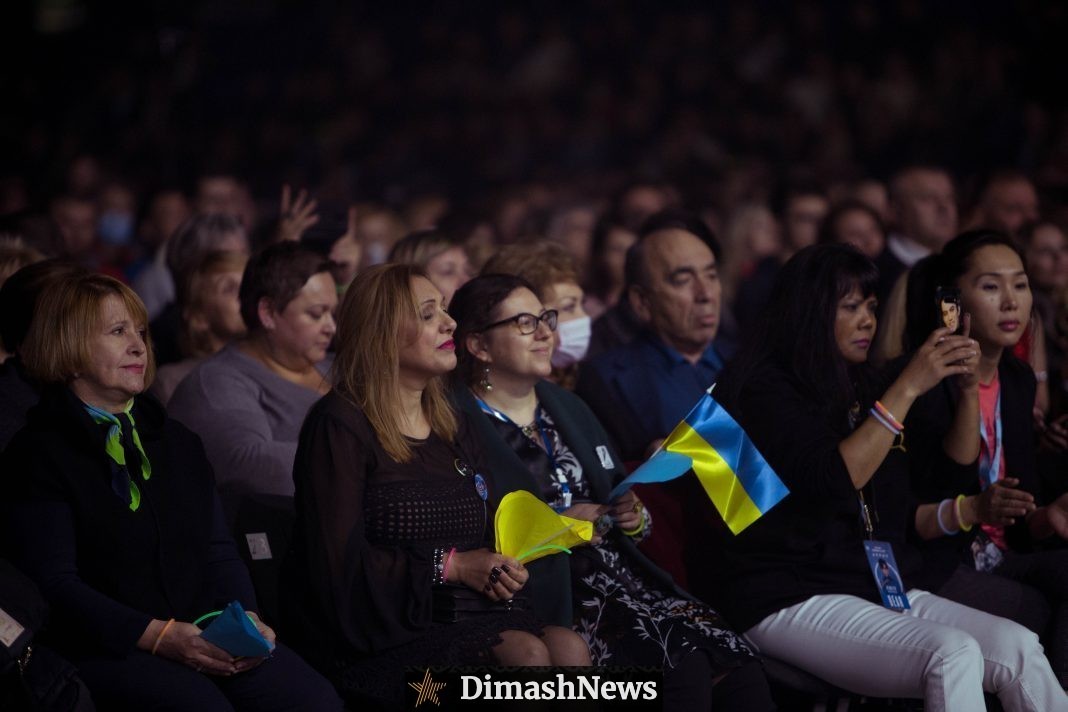 Dimash appears on stage accompanied by a loud ovation, dressed in a costume with Ukrainian national ornaments. Having greeted his favorite Dears in Ukrainian, the artist begins the show.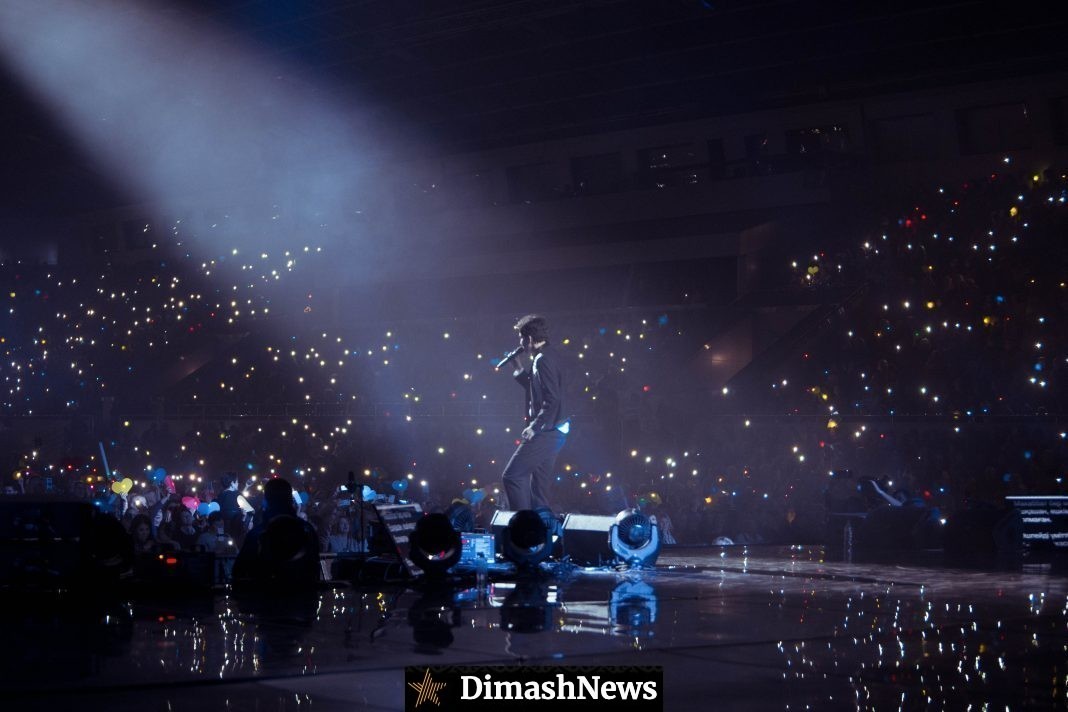 Dimash admitted to his fans that that he was experiencing today's day in a special way. The concert in Kyiv is really of great importance for him, since Ukraine was among the first where Dimash's talent found its response from the jury and the audience.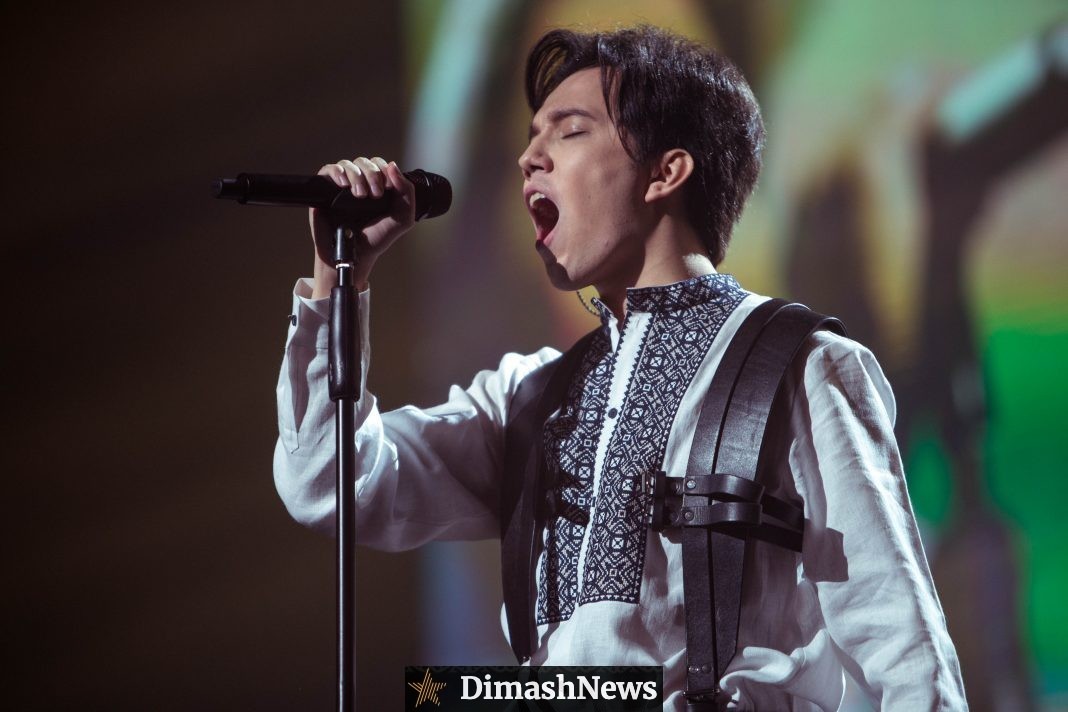 Also,Dimash's famous and beloved song "Daydidau" was prepared for the first time for the "Eastern Bazaar" in 2012, which takes place in Ukraine. And it was at this television competition that the singer won his first prize.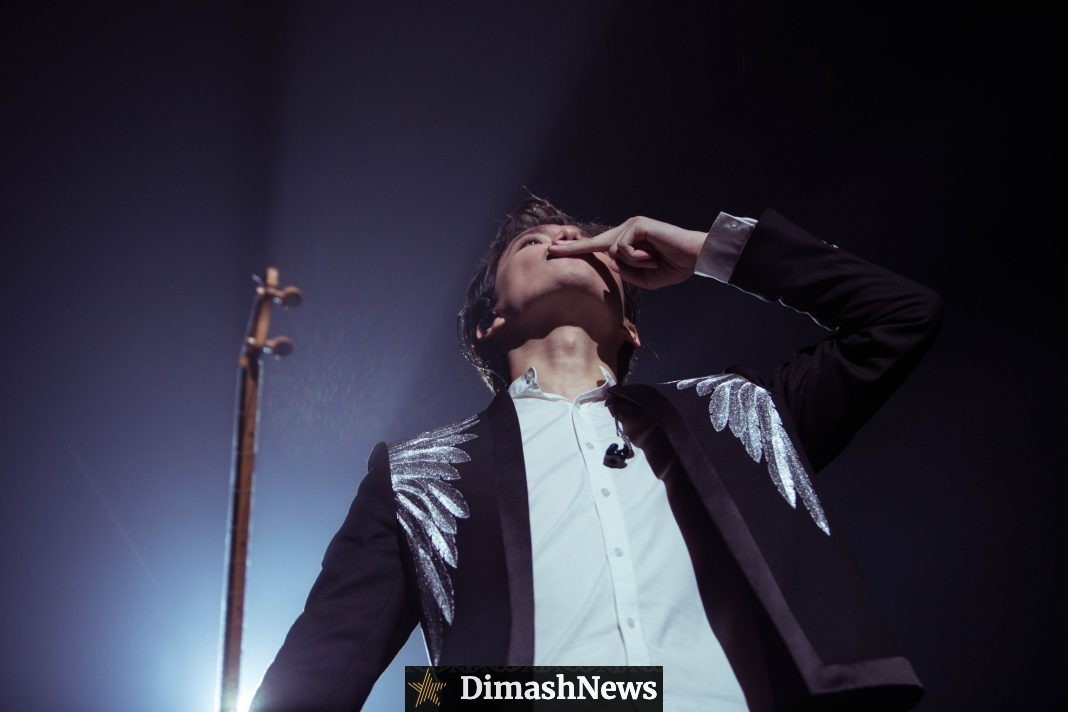 This concert was also notable for the fact that Dimash was shooting a music video for his song called "Golden". A live concert video will capture the brightest and most interesting fragments of the concert and the emotions of the audience.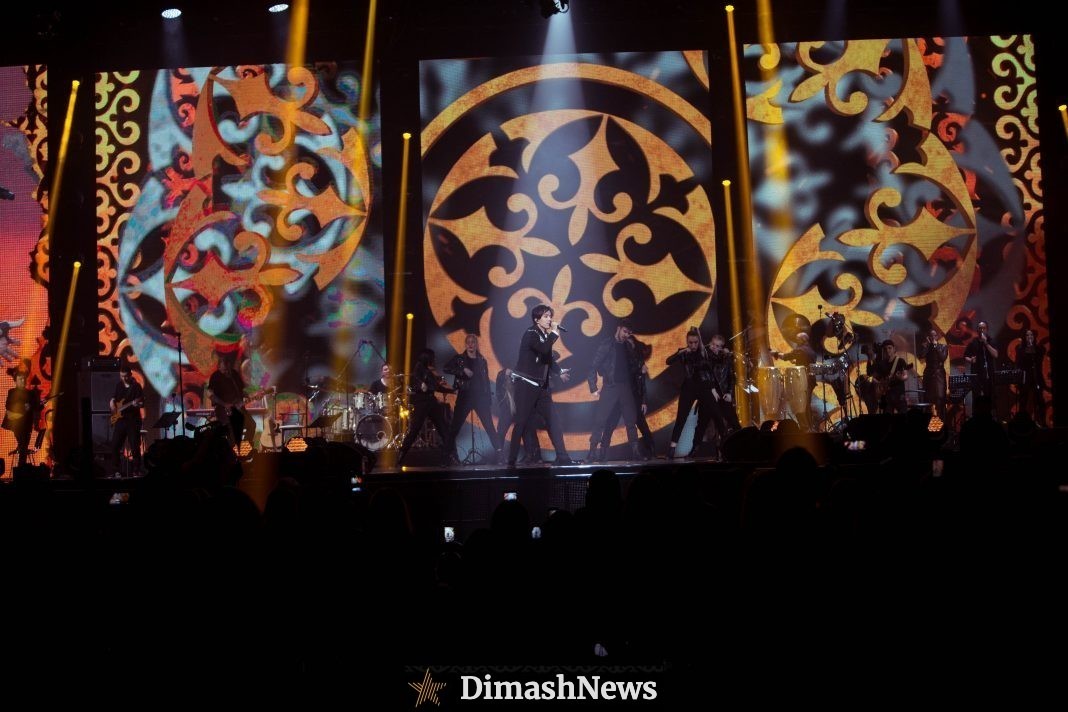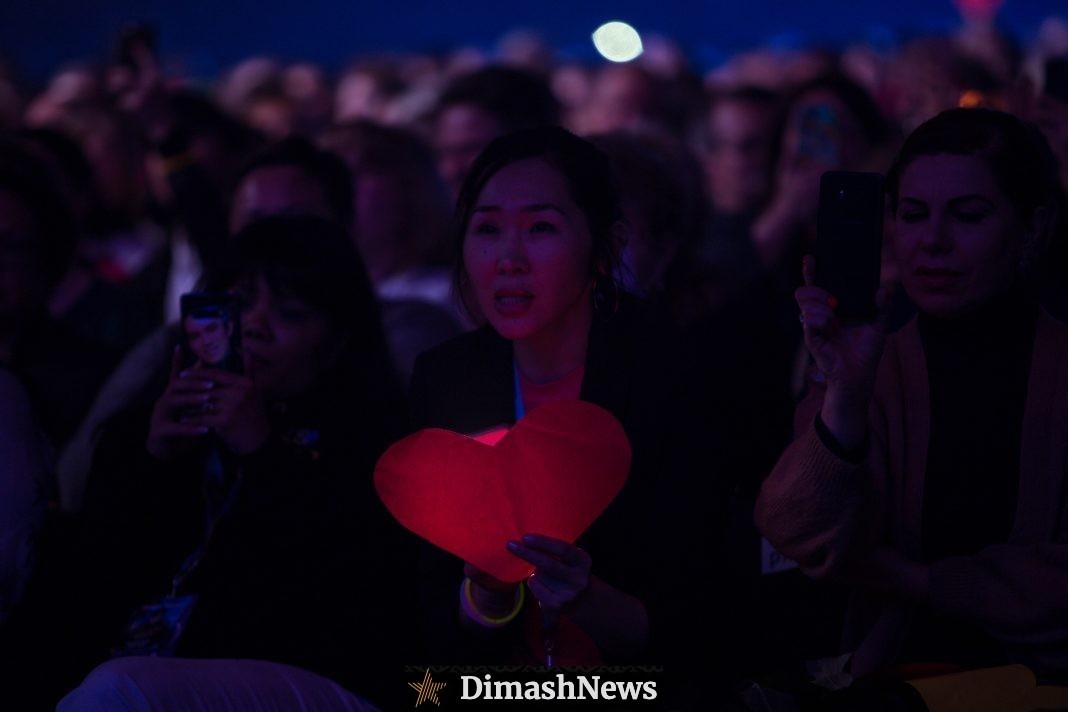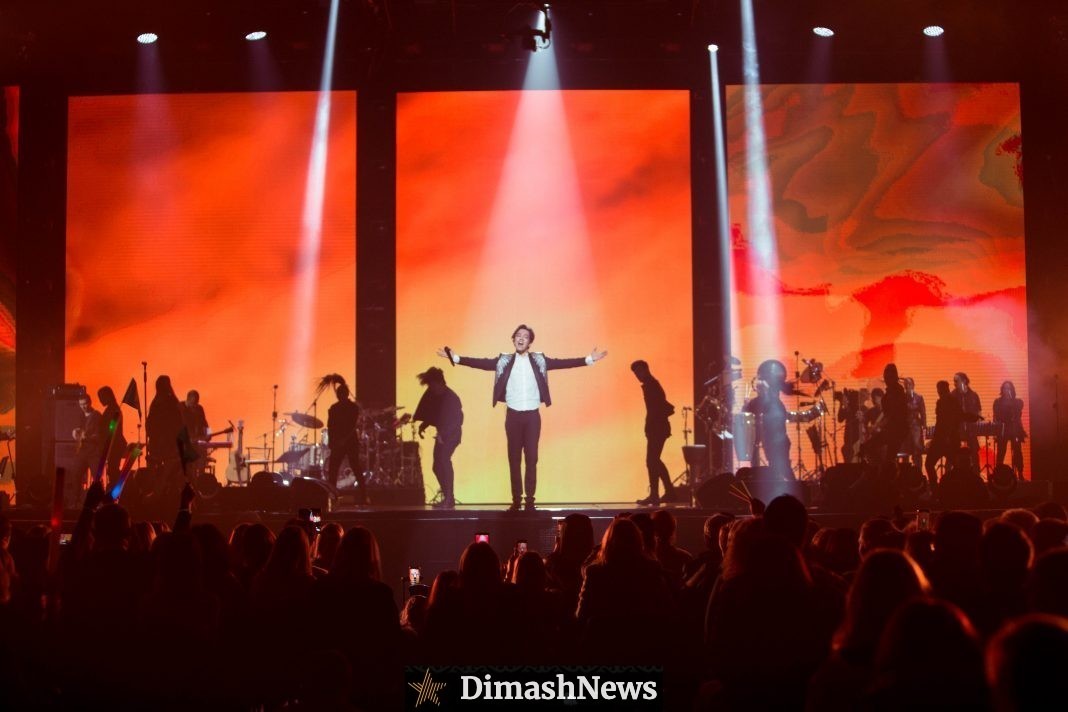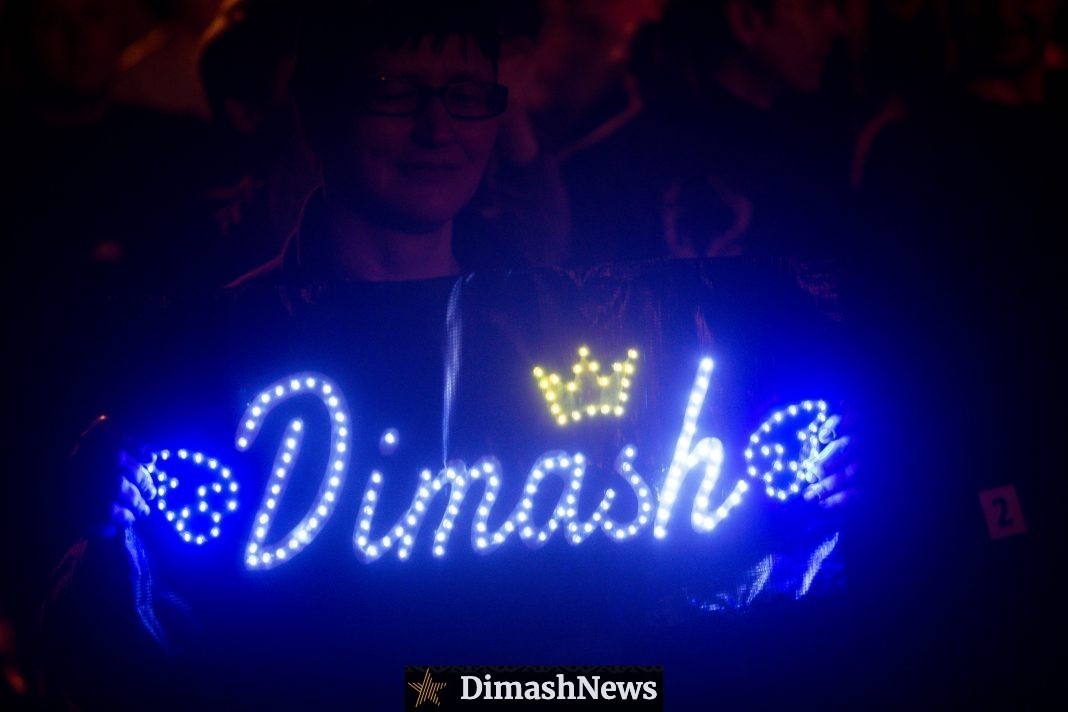 The main concept of the video is Dimash's truly golden connection with his adored Dears. The cosmic attraction that both Dimash and his fans feel during the performance is fully consistent with the name of his upcoming song, Golden.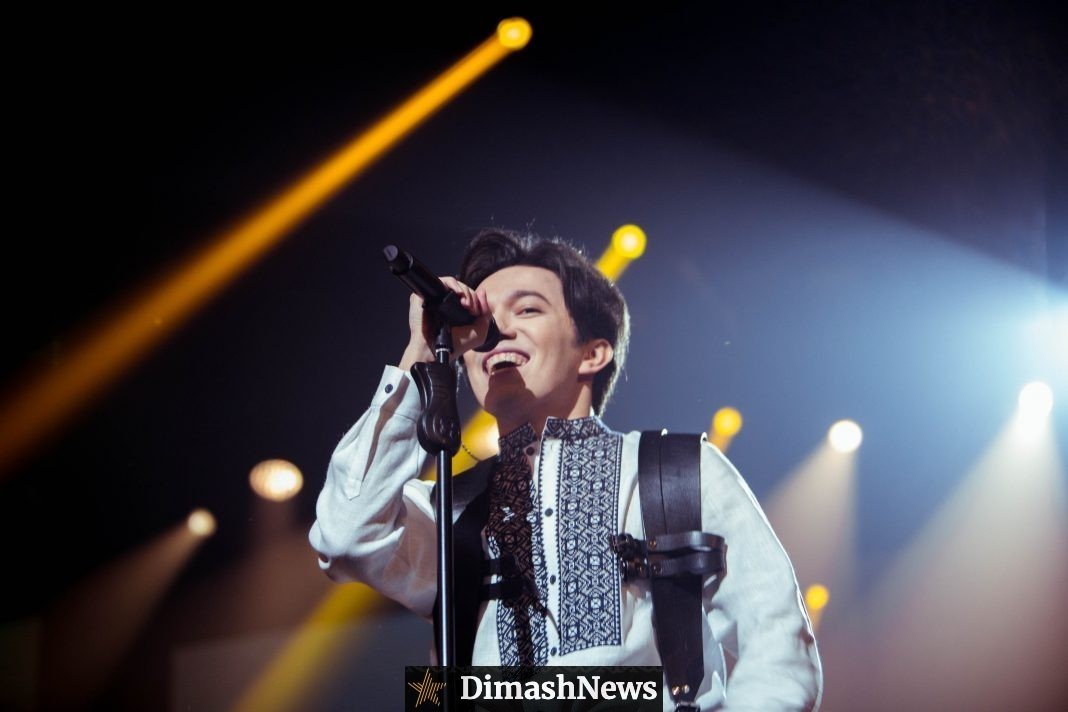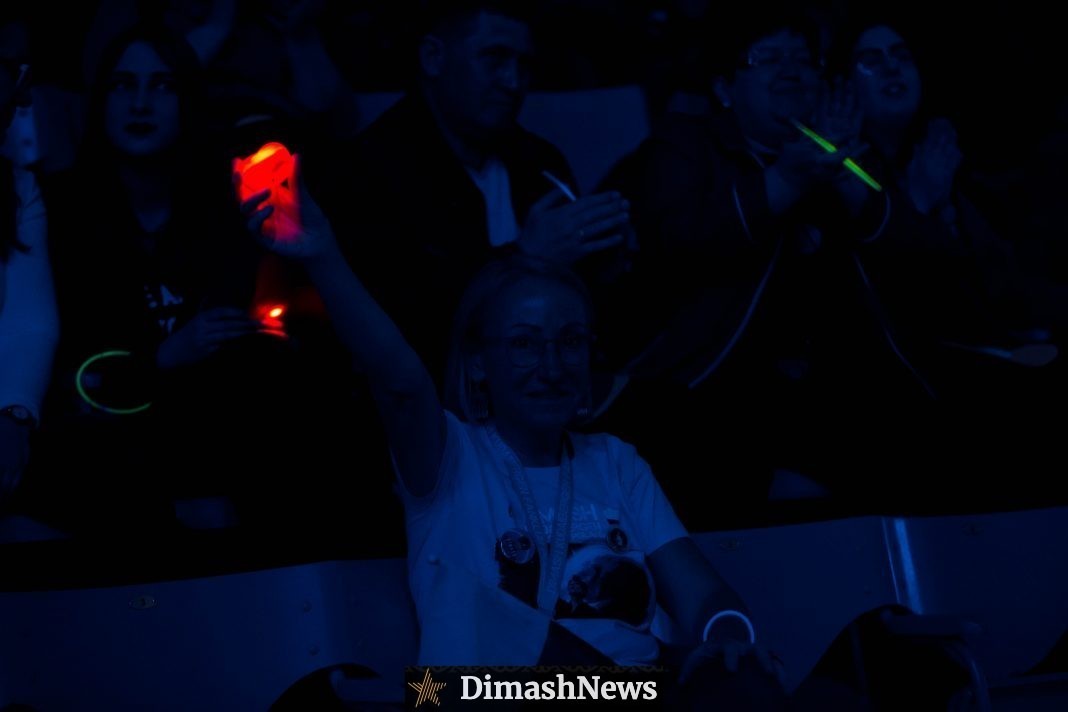 An unexpected but yet pleasant surprise for the fans was that Dimash sang a song in Ukrainian language. The singer performed the popular, insanely beautiful and touching song "Chornobrivtsi", the music of which was written by the famous Ukrainian musician Volodimir Verminich, and the legendary poet Nikolai Singaevsky.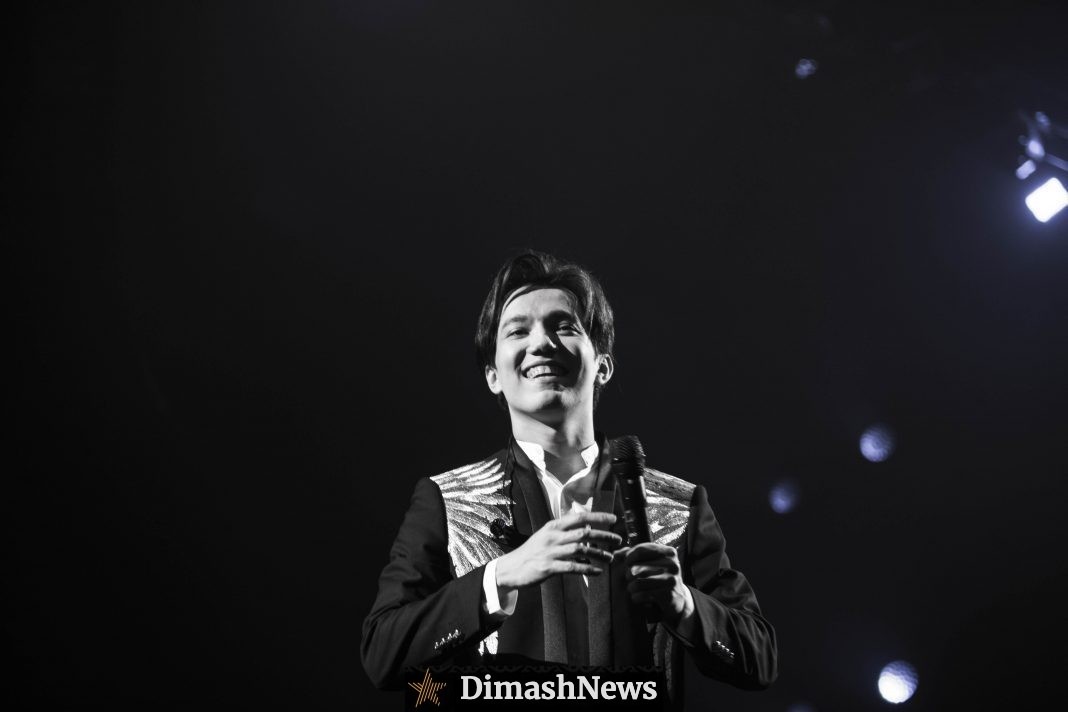 Chornobrivtsi has always evoked special feelings among Ukrainians. Having performed this song today, Dimash managed to touch the deepest strings of the soul of every person at the stadium.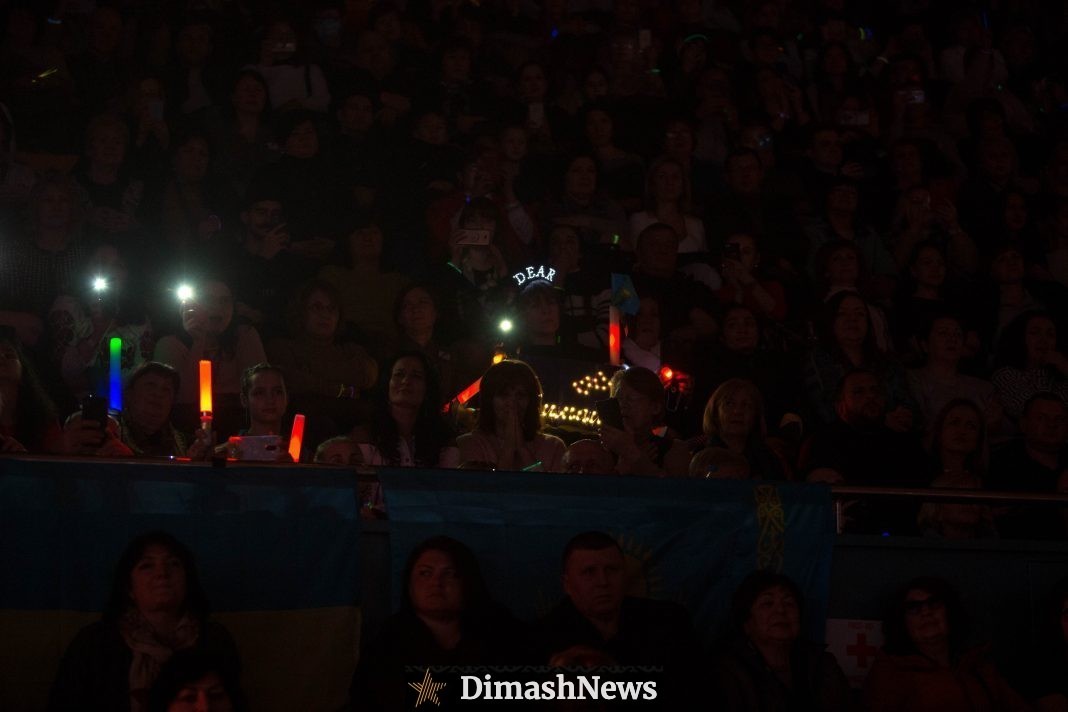 When the song ended, the audience exploded with loud applause. Tears fell down the cheeks of the fans – the legendary composition performed by Dimash left no-one indifferent.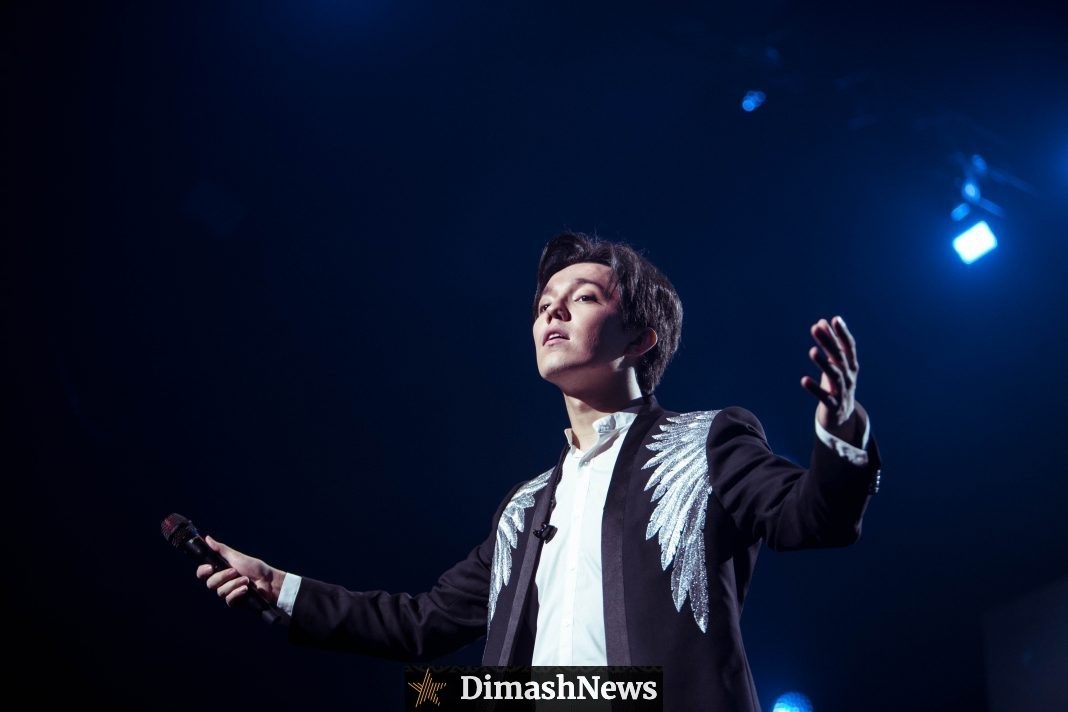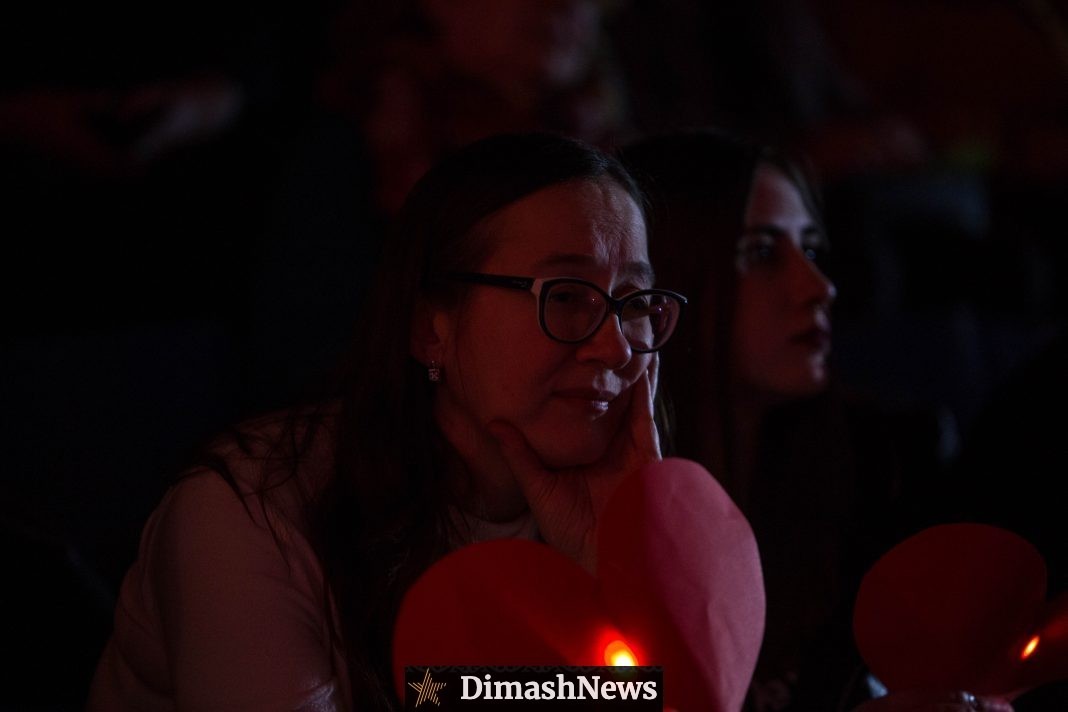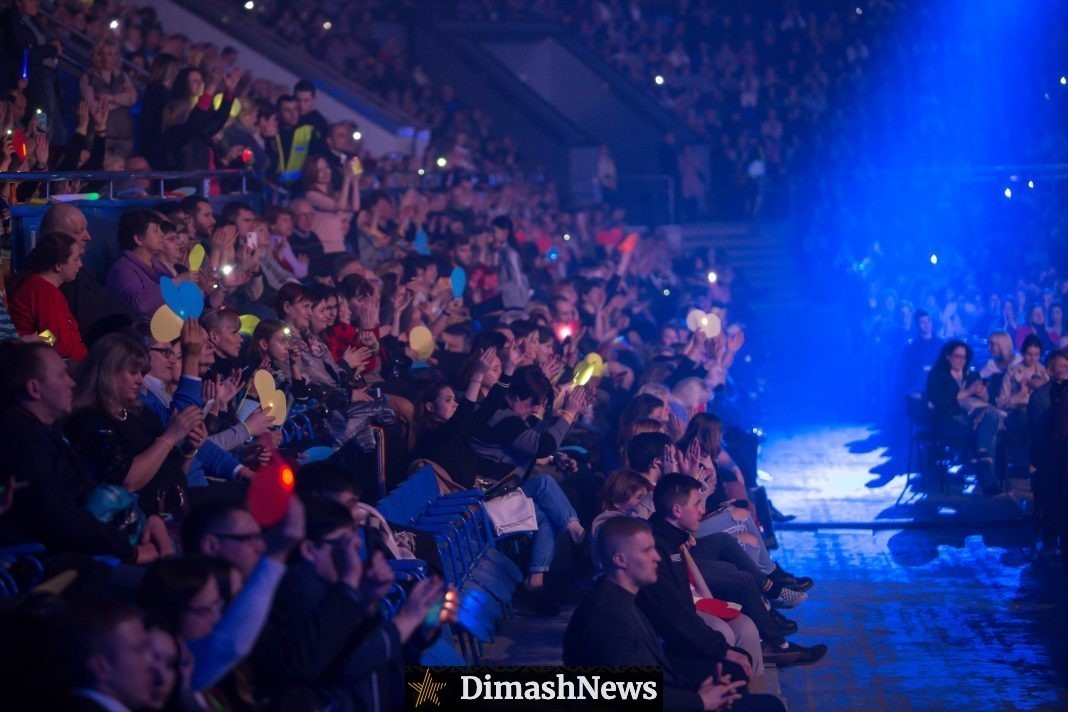 Svetlana Aitbaeva, Dimash'smother:
– This concert was really special. I cried. Everyone in the audience was crying! The song "Chornobrivtsi" touched the heart and soul of everyone present today. Thank you very much Ukraine for such a warm welcome!