The singer's voice is his strongest and most important weapon. With its help, he opens up to the listeners about his secret inner world, his soul and his most cherished thoughts. The voice for the vocalist is the most important treasure. It requires special attention and care. It is easy to lose or break it. The voice is very vulnerable and moody, therefore, the singer needs to take great care of it.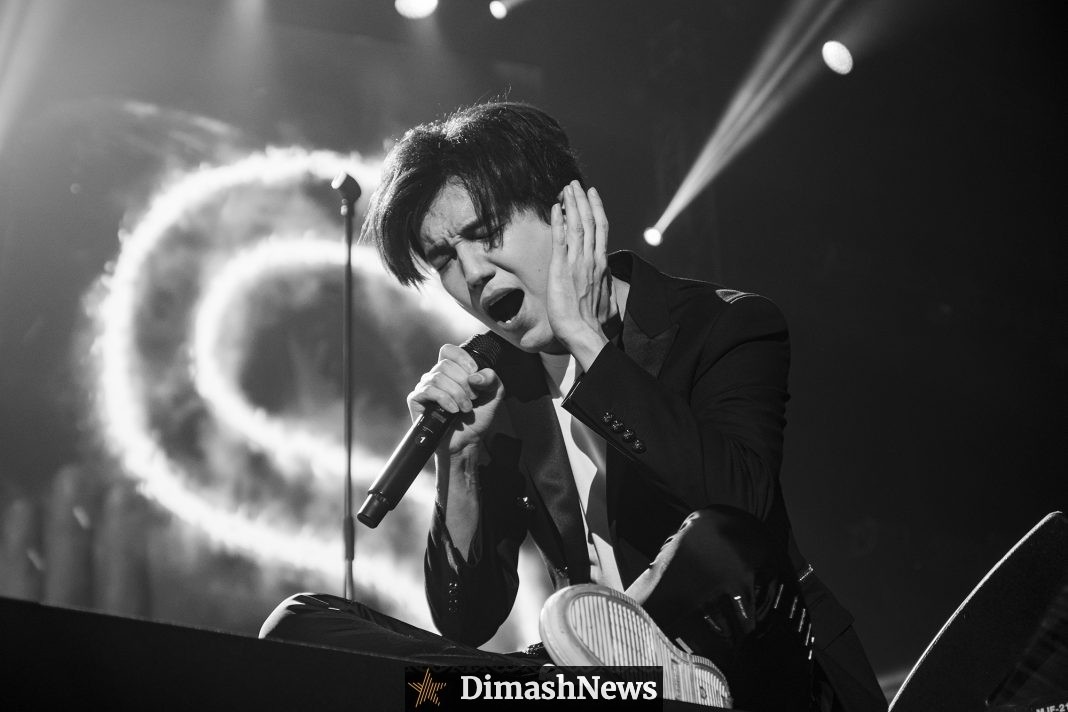 Three concerts of Dimash ended as part of the Arnau Tour, which took place in Moscow, Riga and Kyiv. This is the second time during the world tour, when Dimash gives his concerts every other day. His first performances in Russia took place in exactly the same rhythm: Yekaterinburg, Kazan and Krasnodar.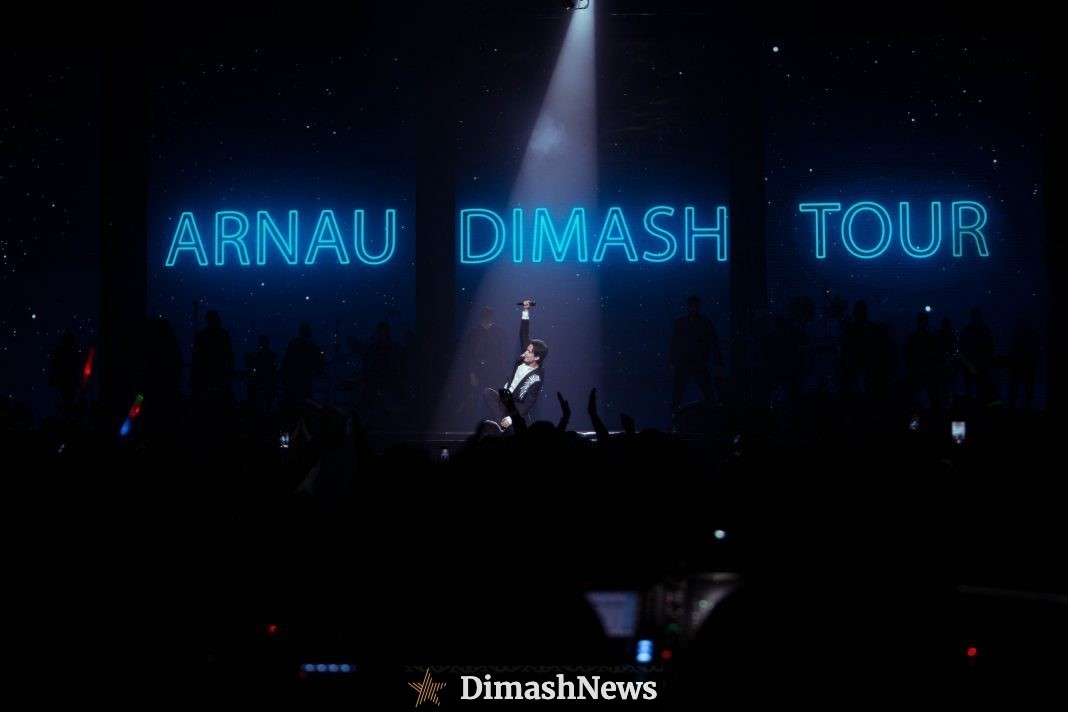 At all his concerts, Dimash sings exclusively live with live instrumental music. During performances, his singing is also accompanied by live back vocals. After all, only through live performance it is possible to convey emotions and feelings. And also, to find unity with the fans through music, which is the basis of the concept of the world tour "Arnau".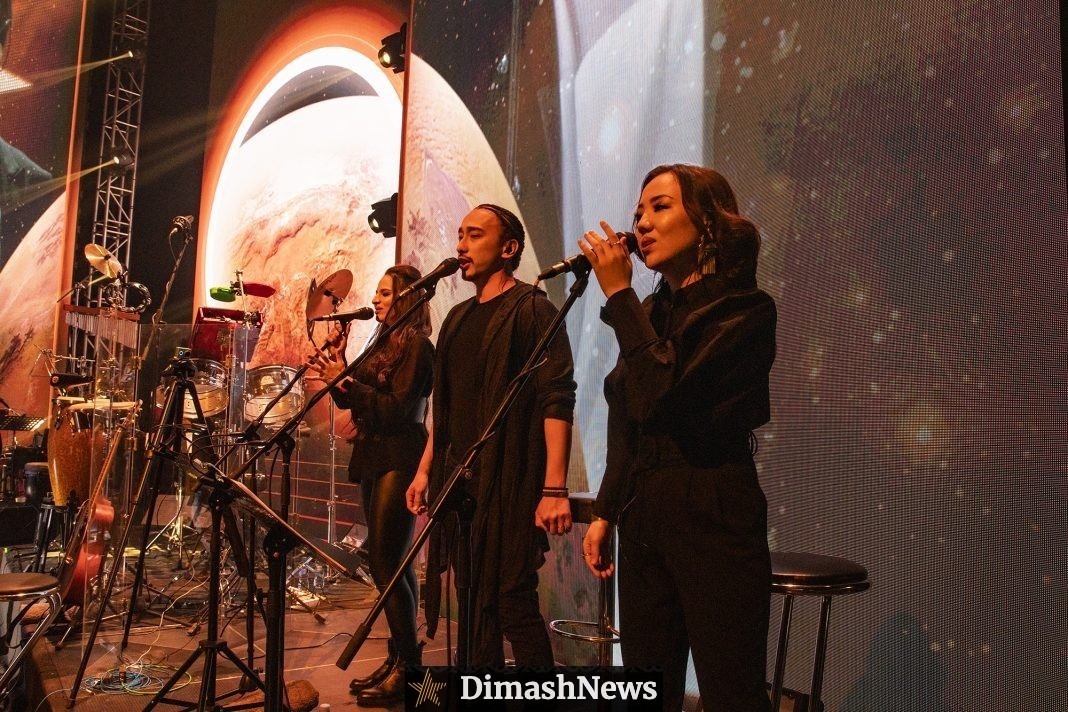 During his performances, Dimash uses technically sophisticated vocal techniques and melismas. To make smooth transitions from baritone tenor to coloratura soprano is incredibly difficult and requires a lot of practice. Needless to say, such vocal techniques without skillful use might harm the voice, or even lead to a complete loss of it.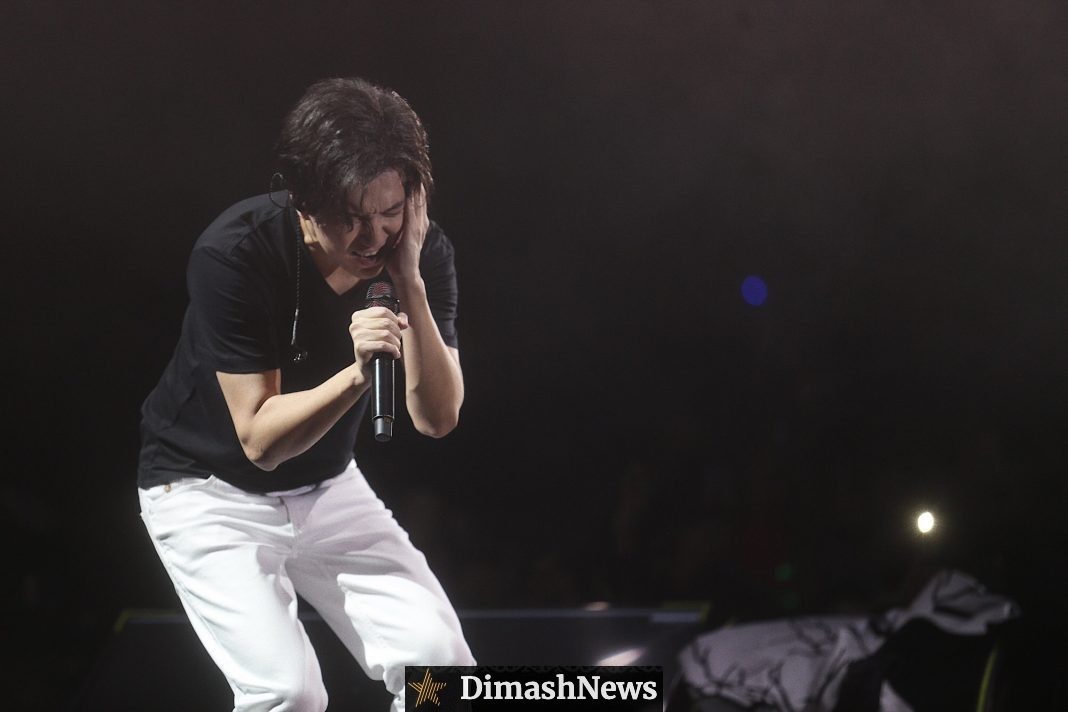 Dariya, fan (Russia, Moscow):
– There are practically no pauses between Dimash's songs at concerts. The transition from one composition to another takes about 15-20 seconds. During this time, the voice does not even have time to rest normally! It is amazing that, using such complex vocal techniques and not giving respite to the voice, there is absolutely no shortage of breath during Dimash's songs. He continues to sing, as if nothing had happened! This is unbelievable.
Also, in the concert program of Dimash there are songs that the singer performs sitting down. All musicians and vocalists are well aware that singing sitting down is much more difficult than standing. The reason for this is proper breathing.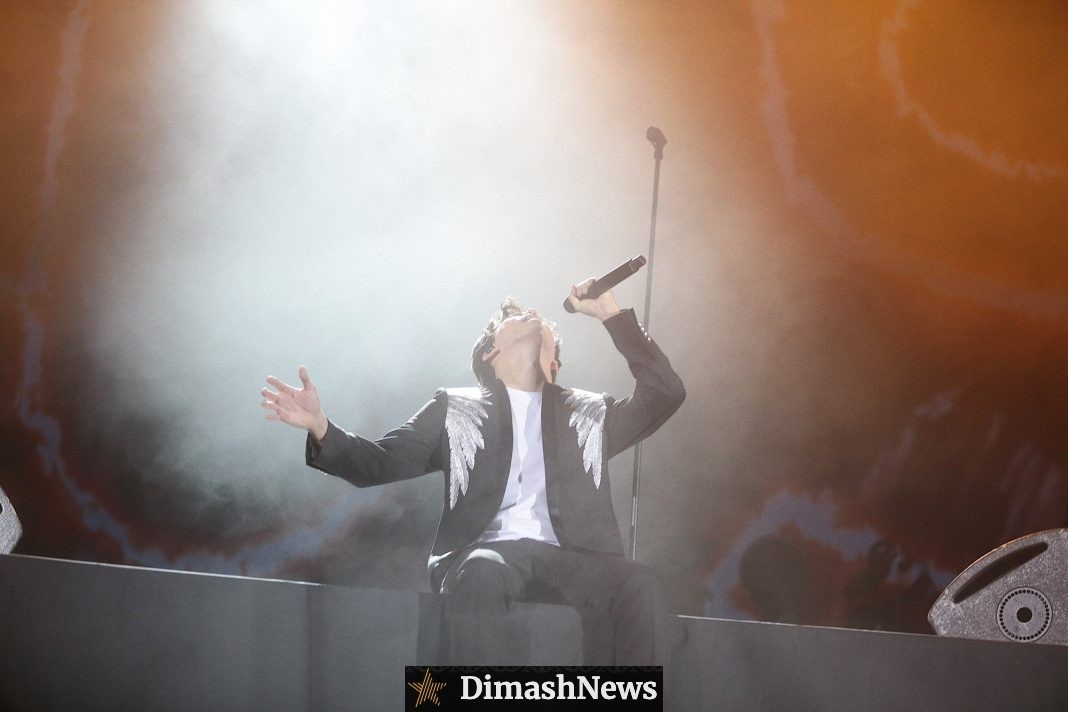 Proper breathing during singing is the basis of vocal support, and without it, good performance of complex vocal parts is impossible. Proper breathing is the diaphragm or abdominal. And in a sitting down position, it is much more difficult to control the voice. For example, you need to monitor your posture all the time so that nothing interferes with proper breathing.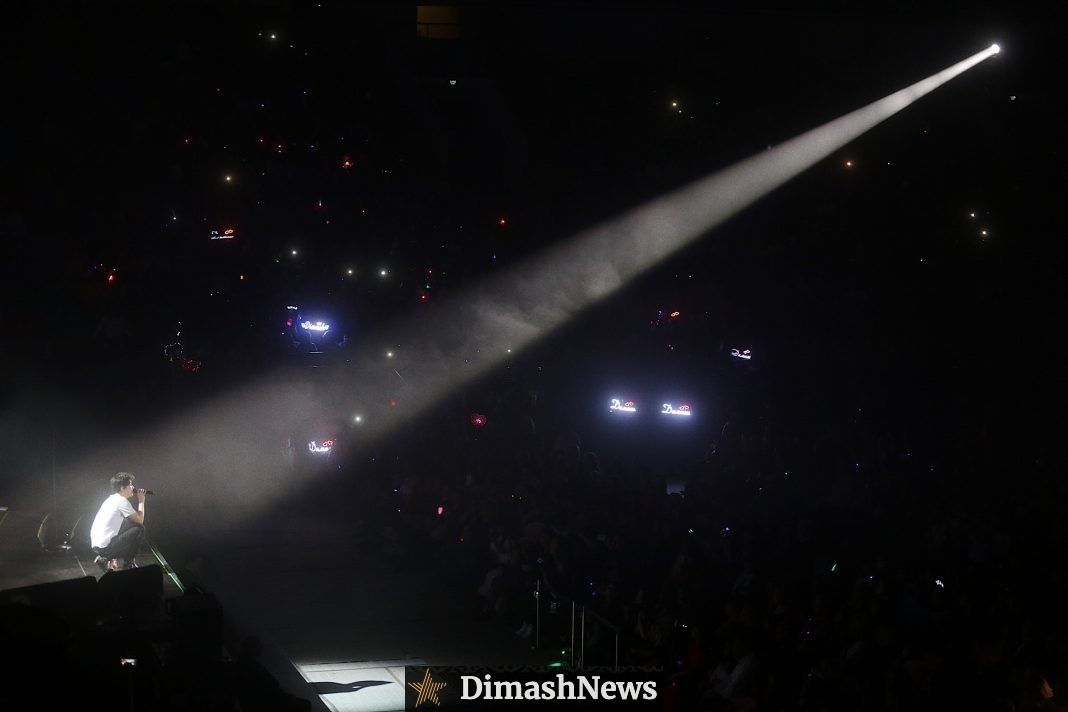 Fans of Dimash's work, along with vocal experts, note that his voice is truly unique, as his professional vocal technique, and only a few singer in the whole world know how to use it.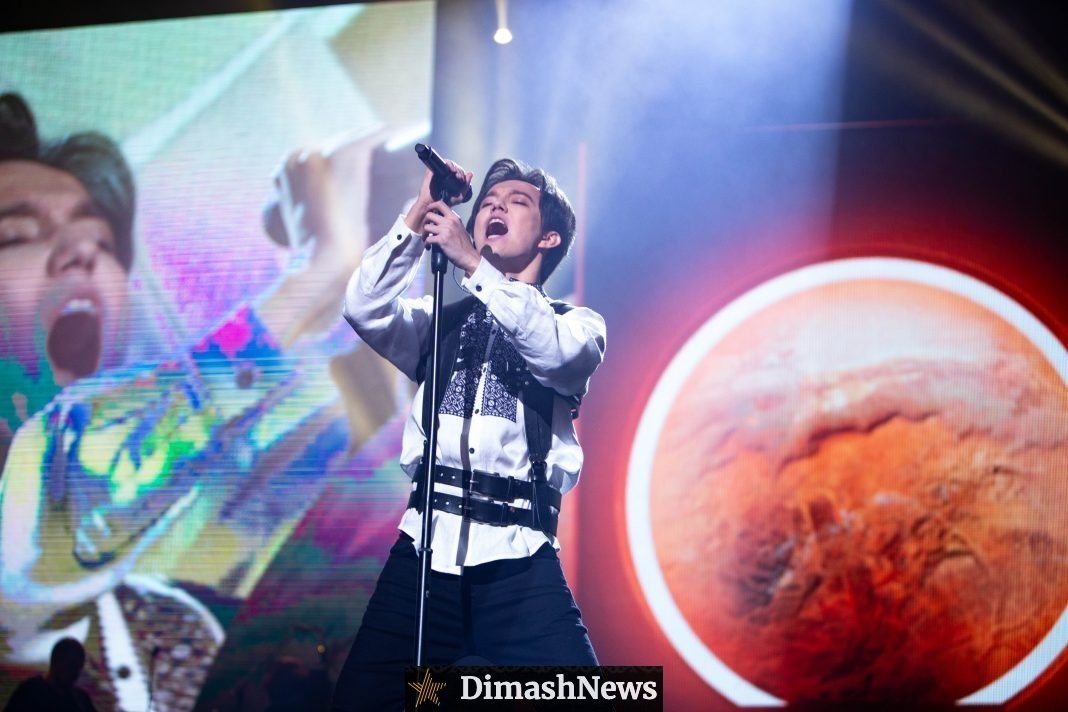 During the concert, the editors of DimashNews talked with several fans of the singer. According to the Dears, they are really impressed and cannot believe that there is such a person in the world who is able to perform such complex vocal transitions from the lowest to upper registers. Each concert for the Dears is like magic, they are recharged with an incredible energy, many of them attend concerts on a regular basis.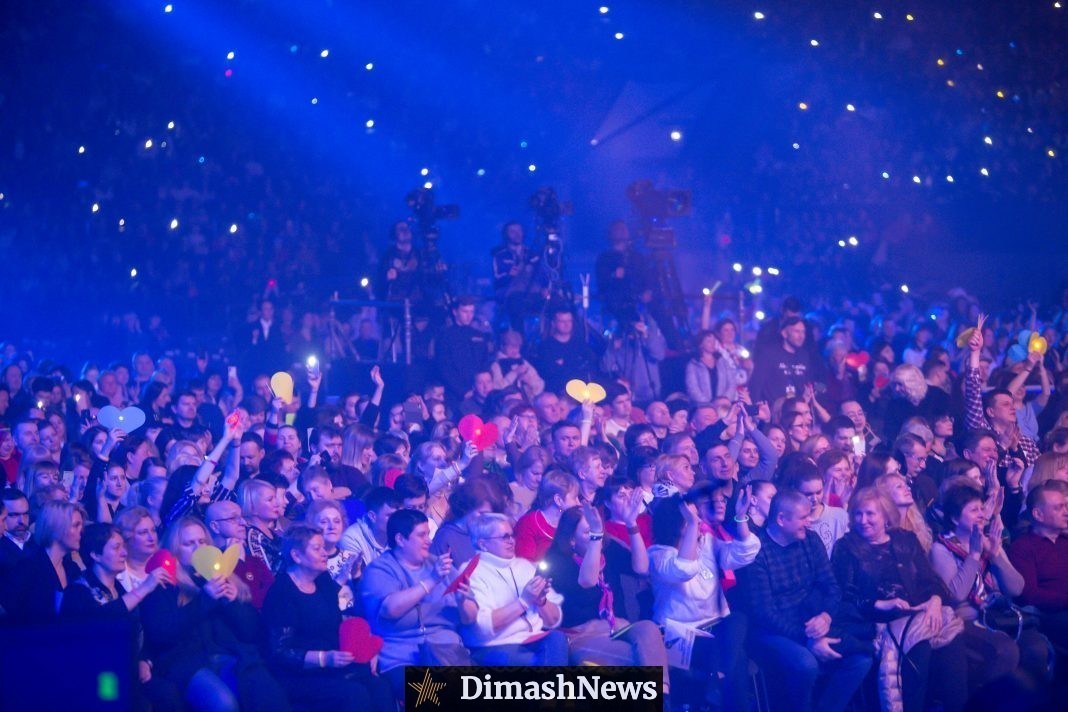 It is noteworthy that during the concerts Dimash introduces his fans from different countries with the Kazakh culture. Demonstrates a strong love for his homeland, traditions, customs, language, passing it on to fans through his songs.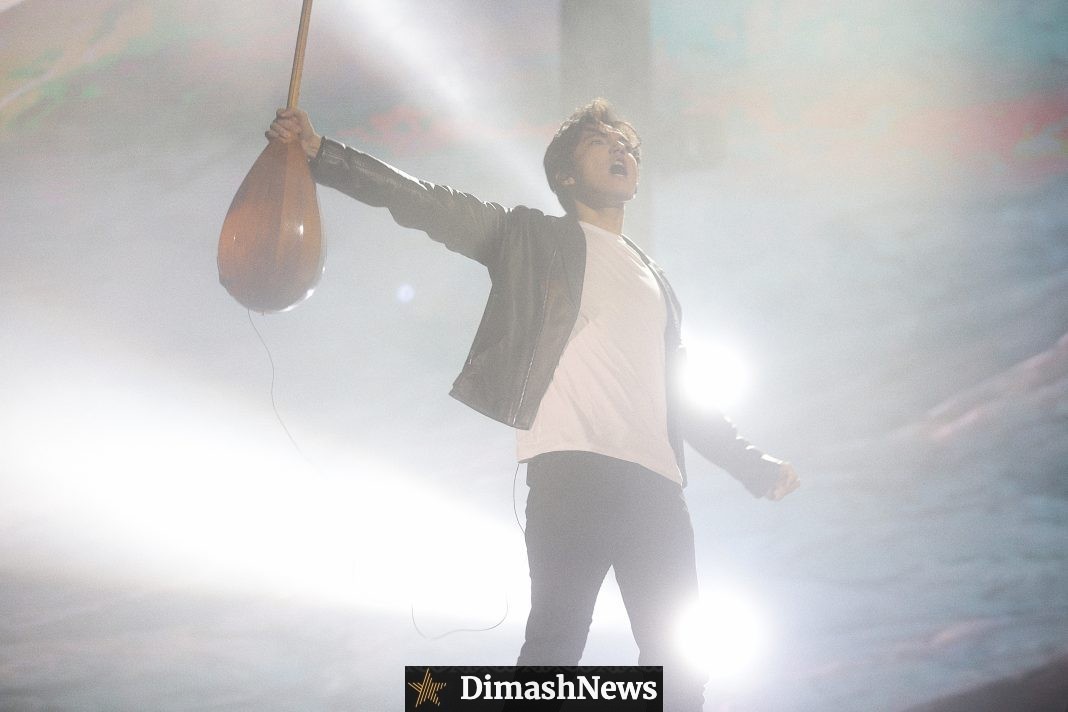 Particularly surprising that there is an increase in the inters towards Kazakh language among foreign listeners of Dimash. People from all over the world, from Brazil, the USA, France, Germany, Italy and other countries, who had never heard the Kazakh language before, now listen to Kazakh songs with pleasure.
Some of them became so interested in the Kazakh language that they began to study it. Dears note that they like Dimash's singing in the Kazakh language most of all. And literally at every concert fans sing along with the singer in his native language with great pleasure.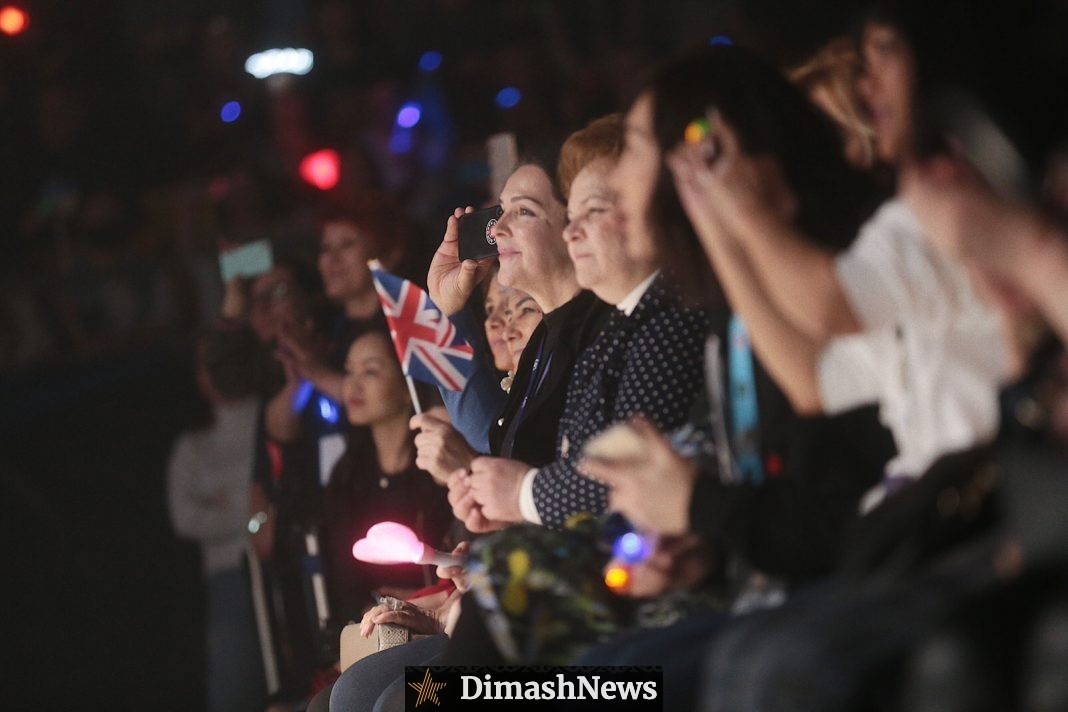 During one of the concerts, the DimashNews editors met a fan from Yakutia. Her name is Katya. She is Kazakh, but was born and raised in Yakutia, like her parents. Previously, Katya had a little interest in Kazakhstan, but thanks to her acquaintance with the work of Dimash, she felt connected with her historical homeland. One can say that the interest and love for Kazakhstan was awaken in her, and now she attends every concert bringing with her a huge flag of Kazakhstan, thereby paying tribute to her ethnic homeland.
For the DimashNews editorial staff, many Dears have already become like relatives. Literally at every concert they meet many familiar faces. And the feelings from the next meeting are very warm – we are all like one big family.
A fan of Dimash named Pixie from Finland regularly attends every concert of her favorite artist, without exception. A woman stands out from the crowd. She always has her beautiful Kazakh camisole and the flag of Kazakhstan. Also, Pixie is active on her Instagram about Dimash, that enables other Dears who were unable to attend the concert to see the singer's performances at least through social networks.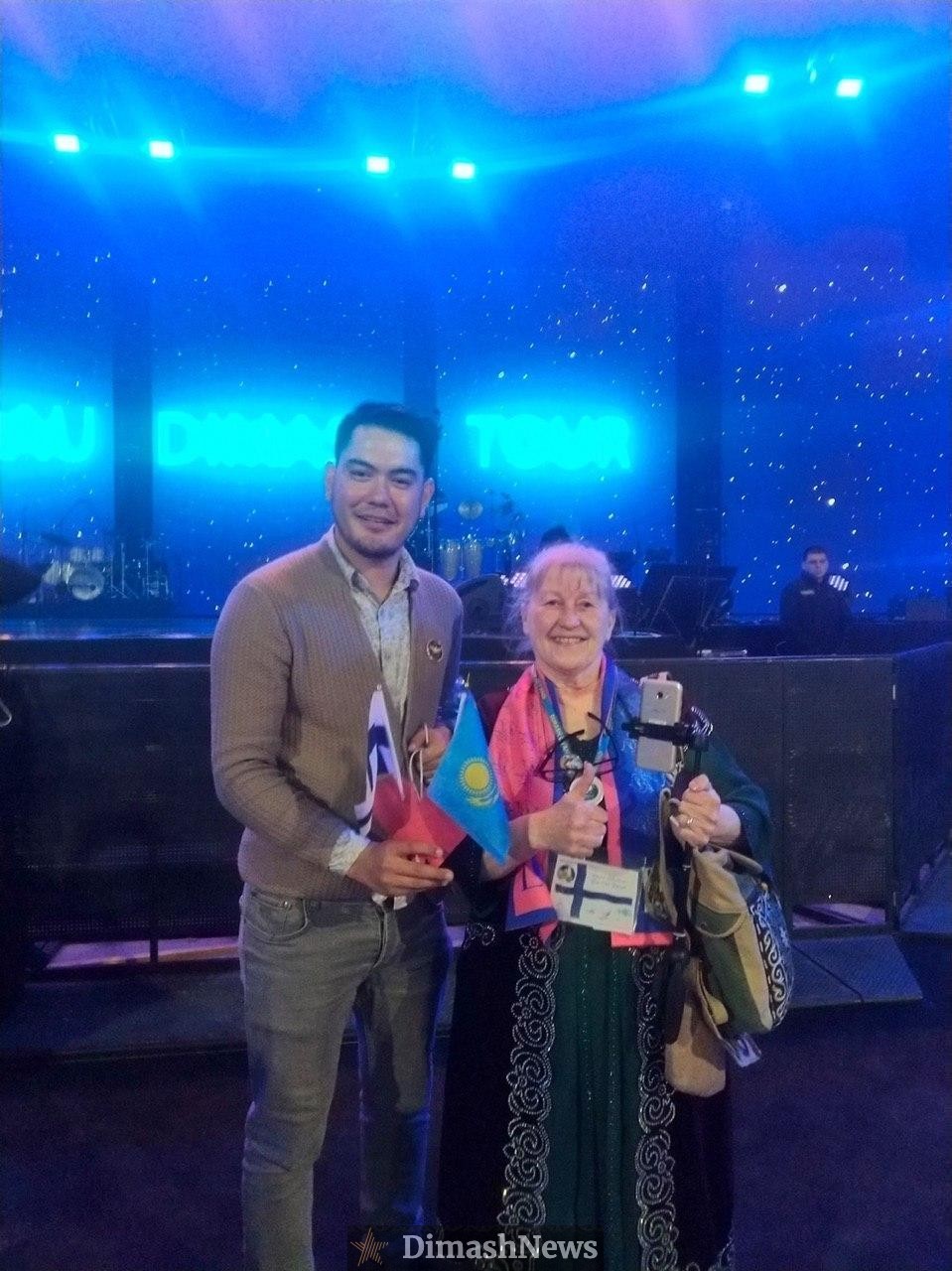 Also, it's very touching that before the arrival of Dimash his fans decorate the singer's dressing room, each time giving him a very pleasant surprise. Beautiful photos, flowers, notes with warm wishes and fruit baskets and a sweet inscription always warmed the artist's heart, inspiring him before each concerts.