A large-scale charity festival BIZ BIRGEMIZ will be held in Astana on December 14 as part of the "Year of Children". All proceeds from ticket sales will be used to buy medical equipment for the rehabilitation center for children diagnosed with cerebral palsy.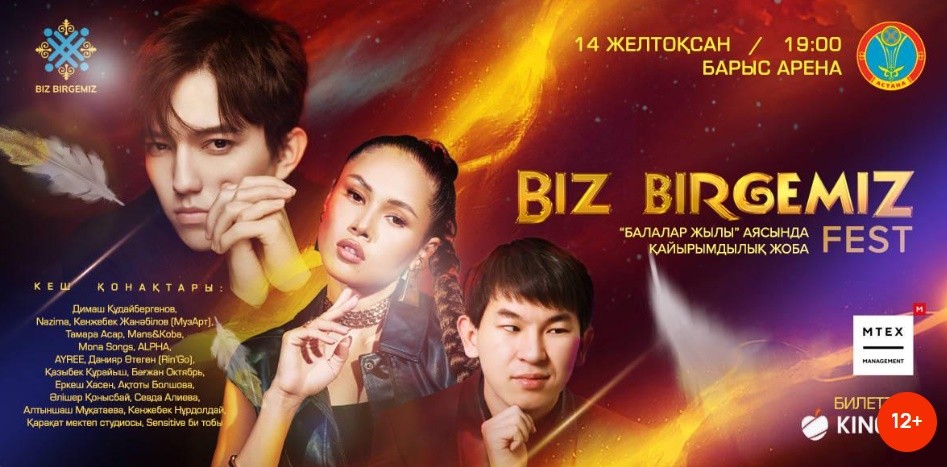 The festival will be held at Barys Arena Stadium in the capital at 19:00. At the event, all spectators will witness performances of special talented performers along with famous artists of Kazakhstan.
Among them: Nazima, Kenzhebek Zhanabilov(MusicArt), Tamara Asar, Mans&Koba, Mona Songs, ALPHA, AYREE, Daniyar Otegen (Rin'Go), Kazybek Kuraiysh, Bagzhan October, Yerkesh Hasen, Aktoty Bolshova, Alisher Konysbai, Sevda Alieva, Altynshash Mukataeva, Kenzhebek Nurdoldai, "Karakat" school-studio, owners of Grand Prix of Performing Arts World Championship "SENSITIVE".
Headliner of the evening will be Dimash Qudaibergen.
You can purchase tickets to the festival at the following link: https://kino.kz/concert/event/1341?ysclid=lbacivnapc314473617