On November 11, Dimash Qudaibergen will appear in a program dedicated to the famous Japanese singer, author of the popular song "Autumn Strong" ("Don't Go"), Koji Tamaki.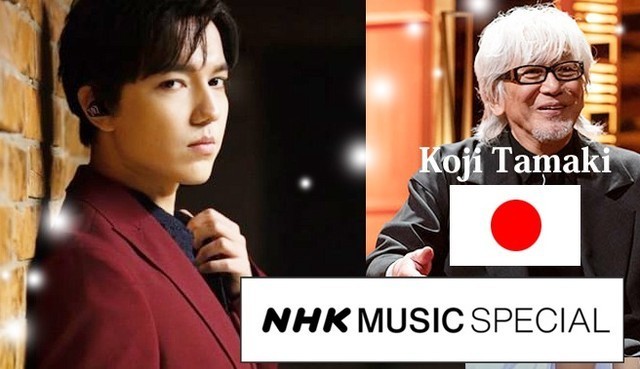 "NHK Music Special" – is a popular Japanese program where famous performers and musicians are invited every month.
The November hero of the program is Japanese singer Koji Tamaki. He is considered the best performer in the Japanese music industry. The artist has not appeared on television for a long time and has not given interviews, so the program with him will be really special.
Last year, Koji Tamaki performed with the Rural Orchestra and took part in the Kouhaku Uta Gassen Music Festival for the first time in 24 years. His amazing singing skills and performances with the orchestra became a big topic of discussion in Japan.
Koji Tamaki began performing with the orchestra in 2015. These performances resonated with Japanese audiences and spread widely throughout the country.
On November 11, the artist will give an exclusive interview to the NHK TV channel. Kazakh performer Dimash Qudaibergen will also appear online in the program. It was with Koji Tamaki's song "Autumn Strong" (original title "Don't Go") that Dimash performed at the Chinese contest "I am Singer" in 2017.
In the program, the Kazakh singer will give an interview where he will talk about the charm of this incredible composition.
NHK Music Special broadcast time: November 11, 19:30 Nur-Sultan time.
The rebroadcast will take place on November 16 at 21:48.
Thanks to Dimash's Japanese fan club DJFC & DJIFC for help with translation