On November 4, one of Dimash Qudaibergen's new compositions "Fly Away" will be aired by the famous Japanese radio station FM Kiryu.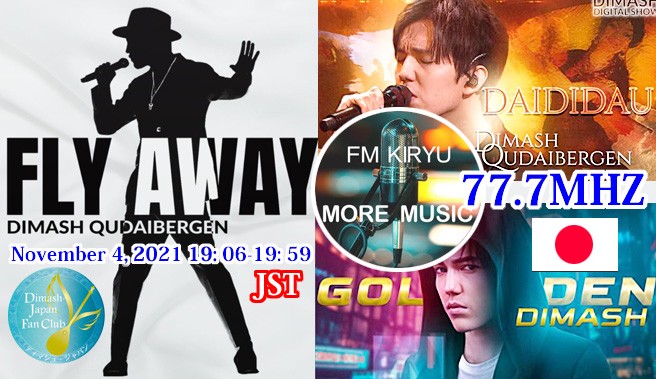 Presenting the songs of the Kazakh artist on the air of FM Kiryu has become a tradition. For the first time Dimash's famous song "Screaming" was played on a Japanese radio station on June 18, 2020.
At that time, hearing the singer's voice, the radio hosts were very impressed. In addition, they received a lot of rave reviews during the broadcast.
After the first broadcast, Dears from the Japanese fan club instantly made a request for another song. And so several times. Thus, on November 4, the program "More Music" will host the sixth broadcast of the song of the Kazakh artist.
In the new broadcast, radio hosts plan to rotate three songs of the singer: "Fly Away", "Daididau" and "Golden".
Broadcast time on November 4:
16:06 to 16:59 by Nur-Sultan time;
13:06 to 13:59 Moscow and Kyiv time;
19:06 to 19:59 Tokyo time.
Re-broadcast on November 5:
08:06 to 08:59 by Nur-Sultan time;
05:06 to 05:59 Moscow and Kyiv time;
11:06 to 11:59 Tokyo time.