One of the largest music publications in Hungary "Zene" published an article about Dimash Kudaibergen. The author of the publication is Gabriella Nagi, a fan of his work.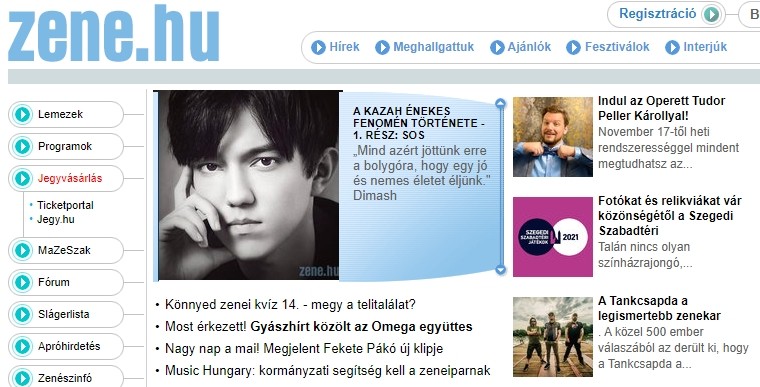 The Hungarian music magazine "Zene" appeared in 2009. And since then it has gained the status of one of the most famous and widely read in the country. The main goal of the publication is to tell the reader about the main events in both the Hungarian and the world music industry.
The magazine has more than 65,000 subscribers on Facebook, and more than 14,000 on Twitter.

Gabriella Nagi, a music teacher and music therapist, wrote the first publication in "Zene" about Dimash. In a commentary for DimashNews, she said that she plans to publish a series of articles in the magazine about the "Kazakh singing phenomenon".
The author devoted the first publication to brief information about the singer and his famous performance of "S.O.S", which for many Dears was the first song they heard from Dimash.
"Dimash has never given concerts in Hungary, and now few people know about him here. I plan to write several articles in our most popular music web magazine, hoping to raise the interest of the Hungarian audience in his work," Gabriella shared.