A gallery with photos of participants from all three seasons of Baqytty Bala (Happy Child) appeared in front of the building of the most beautiful concert hall "Oner Ortalygy". Thus, the organizers of the contest wanted to show how dear to their hearts every child who has ever participated in the competition.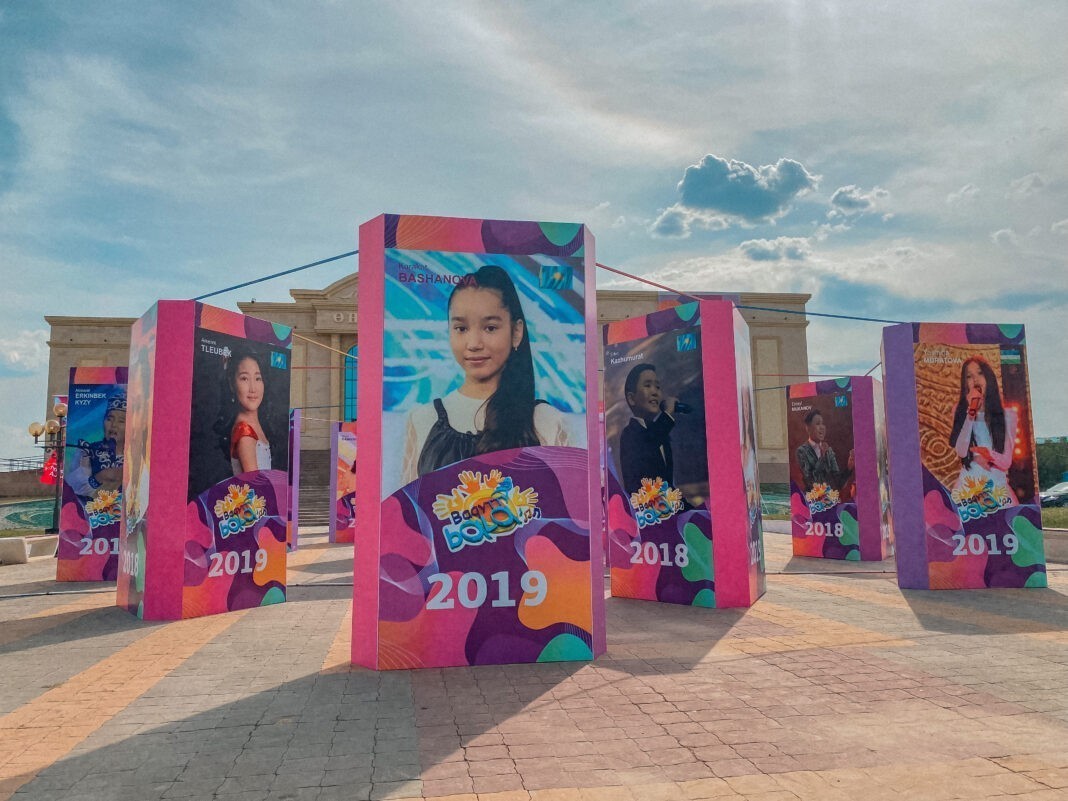 Aktobe is actively preparing for the children's vocal competition "Bakytty Bala", which is supervised by Dimash Qudaibergen. Bright banners, flags and billboards are placed along the main highways – the city is looking forward to new participants of the festival.
One of the greatest achievements of Baqytty Bala is that all contestants eventually become best friends. The participants of the first two seasons speak warmly about the festival, about other guys and always want to come back, saying how much the competition went deep into their souls.
The organizers and creators of Baqytty Bala understand their feelings, because every child is just as dear and close to their hearts. They every child who shone on the stage of "Oner Ortalygy".
In this regard, the organizers had a very touching idea: to organize a portrait gallery with photographs of all the children who have ever taken part in the contest.
"Long before the festival, the finalists of previous seasons asked: "Will it be possible for us to come?". Alas, the circumstances… However, we remember and love you, we are proud of your successes and achievements, we try to follow them, and this exposition is a part of our love for you!", – shared in the official Instagram account of Baqytty Bala.