On March 20, 2022, Dimash's song "Fly Away" topped the weekly "Song of the Week" vote on Seattle's popular Channel R radio.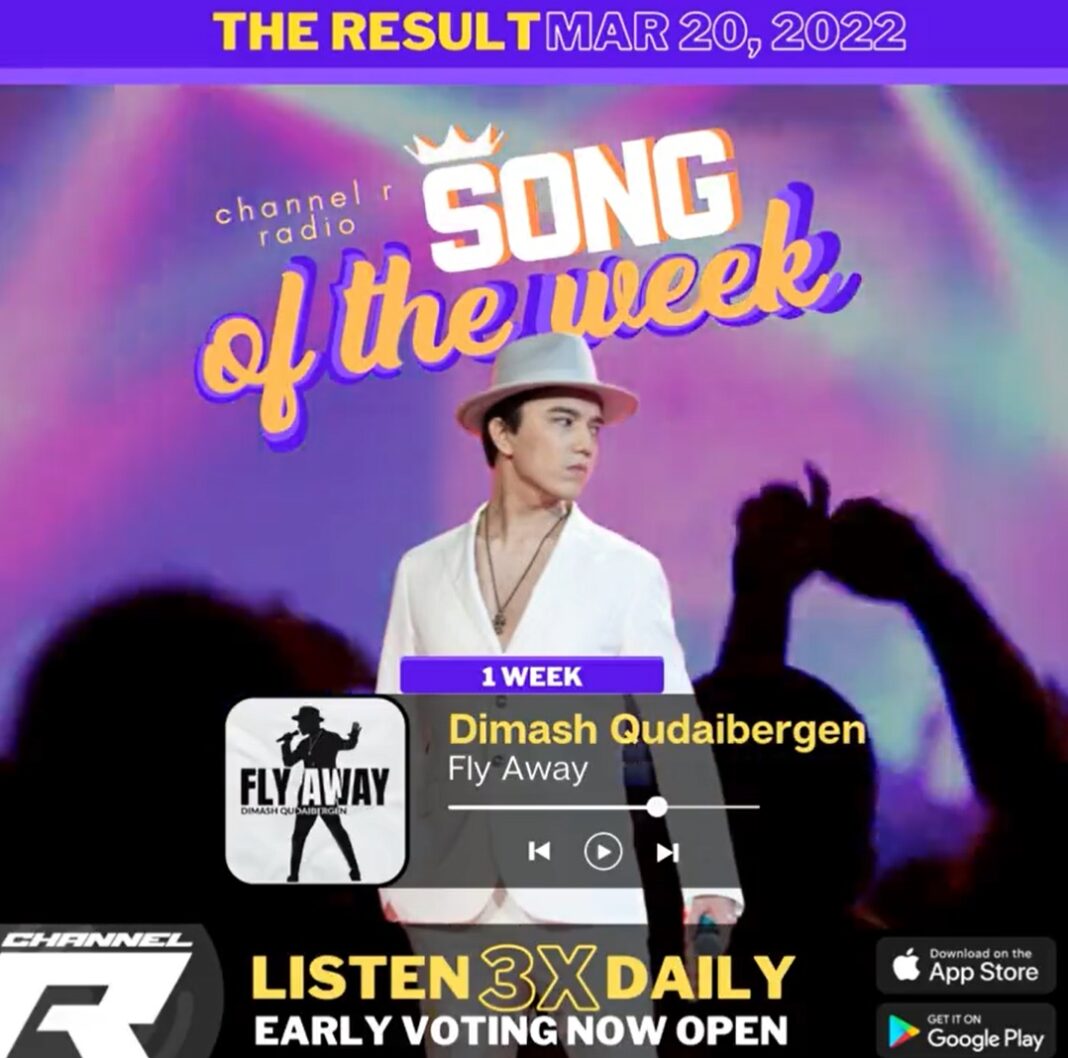 Channel R online radio in Seattle, USA, plays a mix of modern hits and the most beloved songs of listeners around the clock. Here you can hear the best of all genres – from pop music to R&B, rock, rap and electronic music.
The basic principle of Channel R is to broadcast what listeners like, not what they should like according to record companies. Therefore, the radio conducts weekly voting among listeners to identify the interests of fans of various music.
Last week, Channel R for the first time included Dimash Qudaibergen's song "Fly Away" in the list of nominees for the weekly voting in the ChannelRSongOfTheWeek chart.
During the week, listeners of the popular radio voted on the Channel R website and applications.
At the end of the week, the song "Fly Away" took 1st place!
The winning song will be played on Channel R Radio all week three times a day at 2:00, 8:00 and 20:00 Pacific Time.
We thank all Dimash's fans for supporting the artist's creativity!