On March 9, 2020, Dimash's song "Mademoiselle Hyde" played with new amazing colors. The Kazakh artist's performance was complemented by a mesmerizing dance by Ildar Gaynutdinov. The soloist of TODES Theatre told DimashNews what dancing means to him.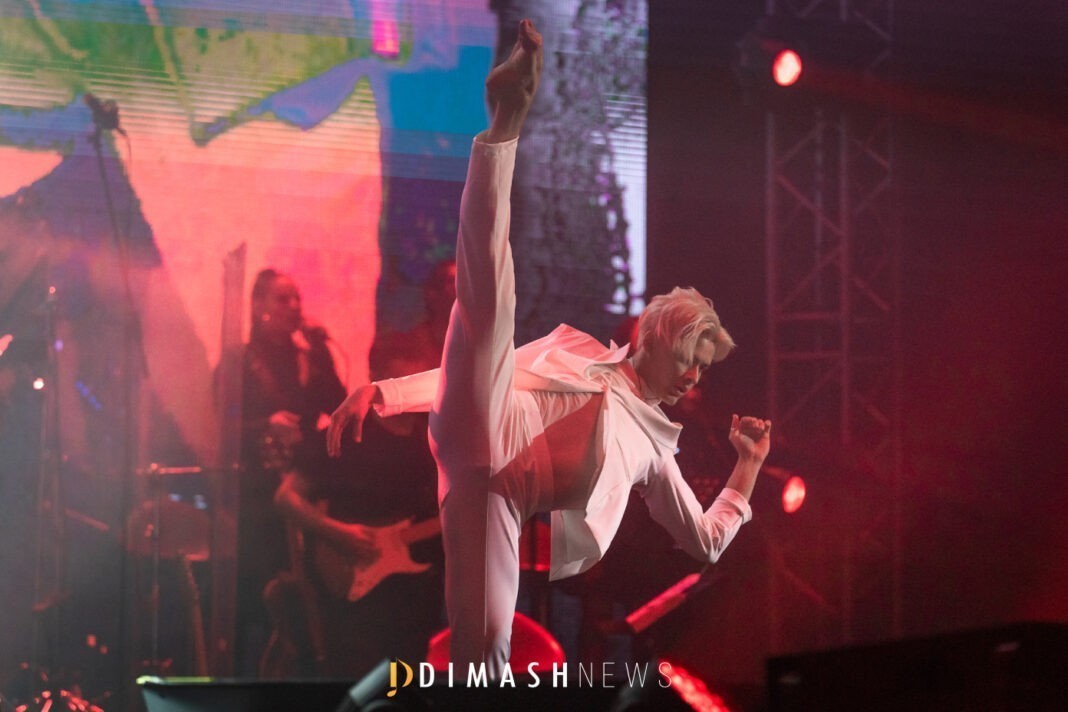 Ildar Gaynutdinov and Dimash Qudaibergen first performed on one stage in Moscow as part of ARNAU world tour on March 9, 2020. On the stage of the famous Megasport Arena, there was a meeting of two personalities who reveal the contemporary musical culture to the maximum.
Telling about the struggle of two personalities in one person, Dimash's vocals and Ildar's choreography complemented and emphasized each other. Perhaps for the first time, the audience's attention was focused not only on their favorite singer, but also on the dancer, trying to catch every detail of his wonderful performance.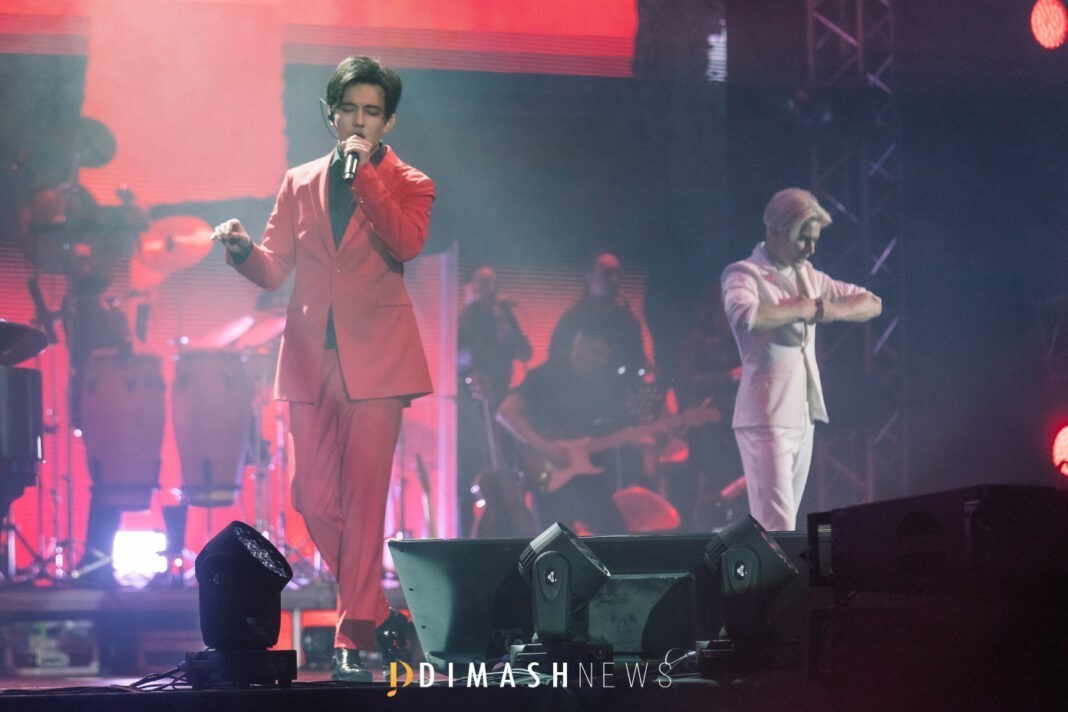 Dimash's fans have repeatedly expressed a desire to see new collaborations of the artists.
Despite his busy schedule, Ildar was happy to talk to DimashNews to tell what role dancing plays in his life.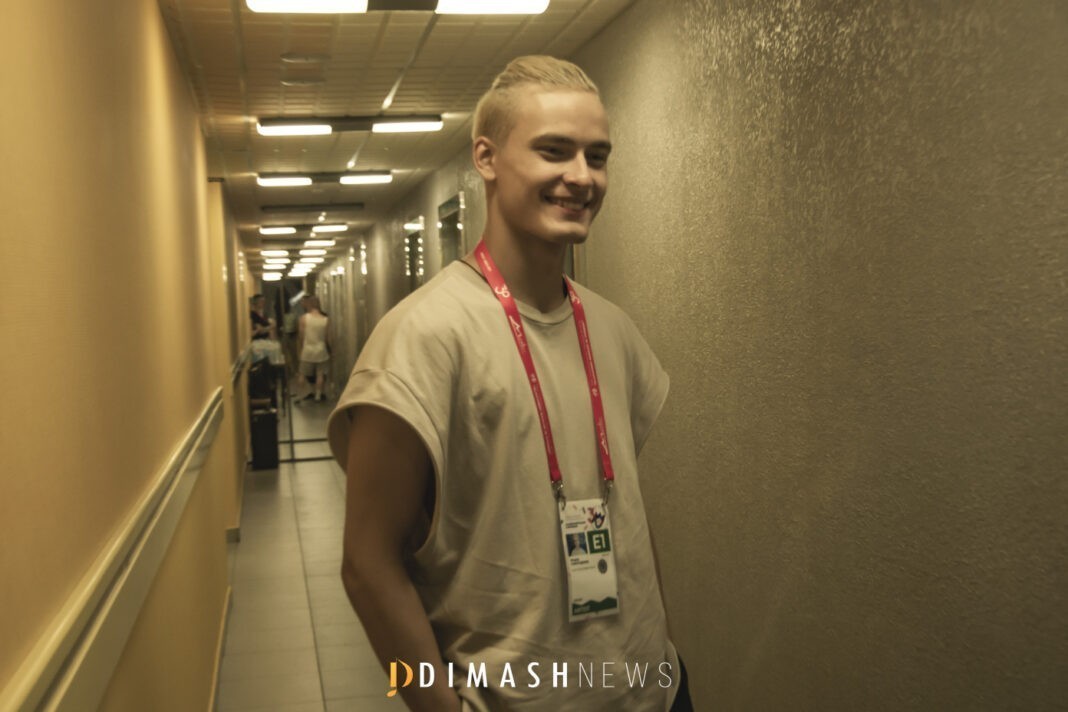 – Ildar, to begin with, I would like to congratulate you on your recent victory in season 2 of Dance Revolution! Your performance was breathtaking. Please tell me, how your creative career began? At what point did you realize that dance is your life?
– Thank you very much! Actually, I have never asked myself what I wanted to be in life. I've been dancing since I can remember myself. Now I can't imagine how it could be any other way. 
– You have done a huge number of different performances throughout your career. Are there any that are the most memorable?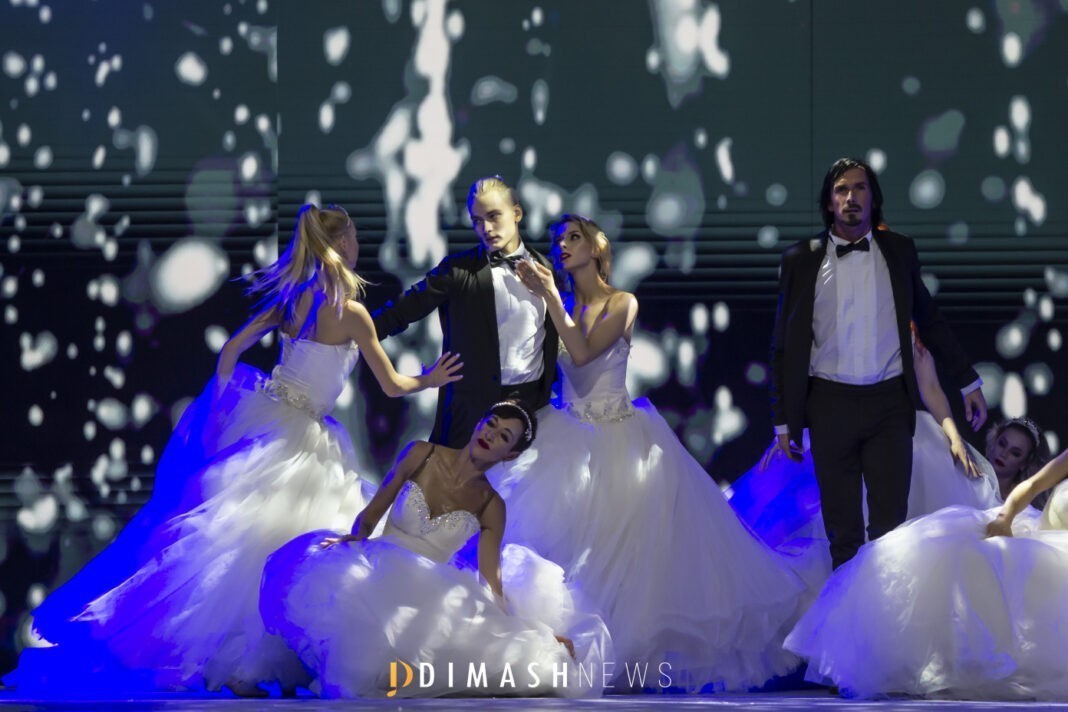 – That's quite a hard question to answer because every time I feel the dance at that very moment. And even if it is the same performance, it is always different, because each time I can feel it in a completely different way and introduce new moves. And most of the time I do what my inner voice tells me to do.
– Was there a performance that gave you the most excitement? 
– There are a lot of important performances in my life that still give me thrills and excitement. The very first one was my opening night at Alla Dukhova's TODES Theater. I was only 14 years old, and I remember how exciting and responsible it was.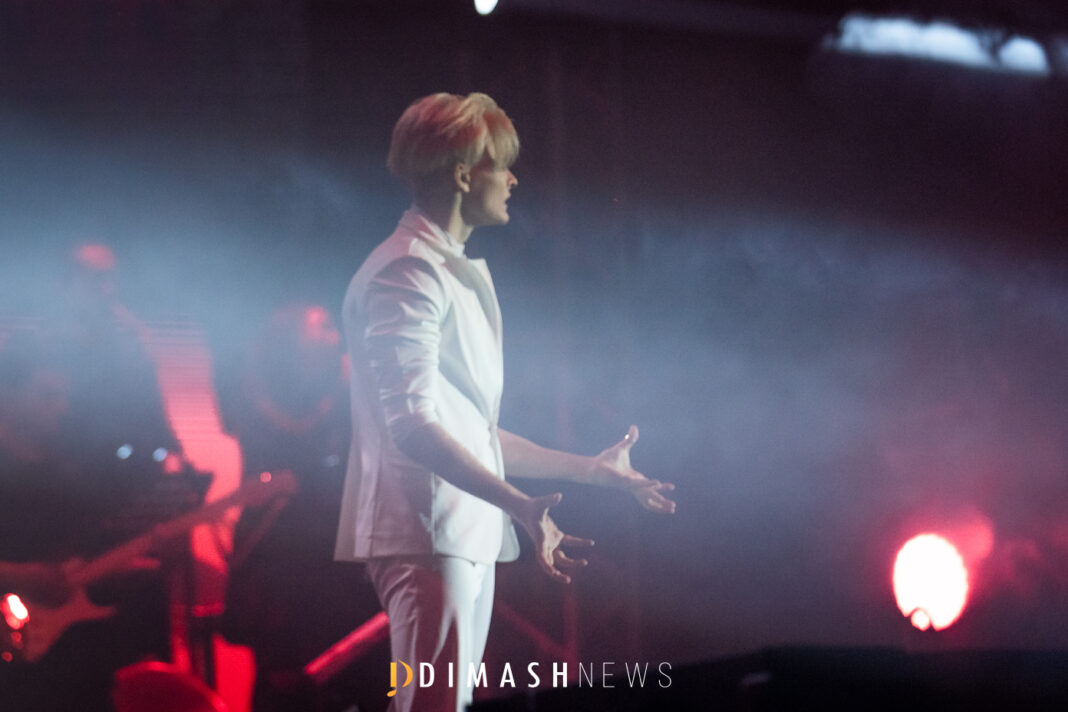 Then there were large-scale scenes at Eurovision in 2013 and 2018. Also, maximum focus and concentration is required for every performance on TV projects. It was very exciting to perform on the famous Avalon stage in Hollywood. Frankly, there were really loads of performances like that. A day would not be enough to list them all. 
– Do you prefer performing solo or in duet?
– I perform in duets for sure, but it the solo that is my love. It's when I have the opportunity to completely dissolve into the dance. During these moments there is nothing around me: there is only me and the music. And, of course, the opportunity to improvise, which is so hard to do in pairs.
– Have you ever staged a performance yourself? Which choreographers do you like and whose work can you point out?
– I am an artist of the Alla Dukhova's Theatre TODES, and the choreographers are our art directors, seven of them to be exact. I sometimes stage myself, but that is very rare to happen. Number one for me will always be my dearest friend and mentor – Alla Dukhova.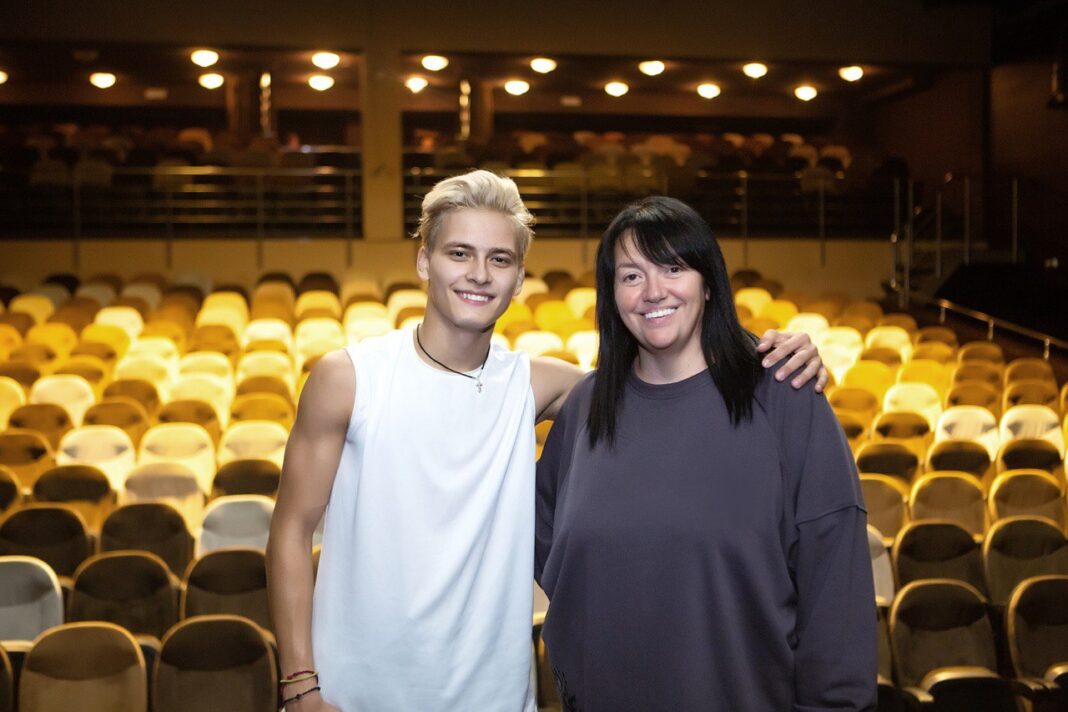 – Everyone who has ever seen your collaborations with Dimash in Moscow is still very impressed even after so long time. Would you like to perform together again? And was it an improvisation or a director's idea?
– It would be my pleasure to perform with Dimash again. It was a priceless experience for me. I was deeply impressed by his professionalism, but even more I was impressed by his humanity. I'm also sincerely grateful to Dimash's parents who were very supportive of me. The performance in Moscow was improvisational. I was dancing the way I felt, and I'm very happy that people still have positive feedback of this number.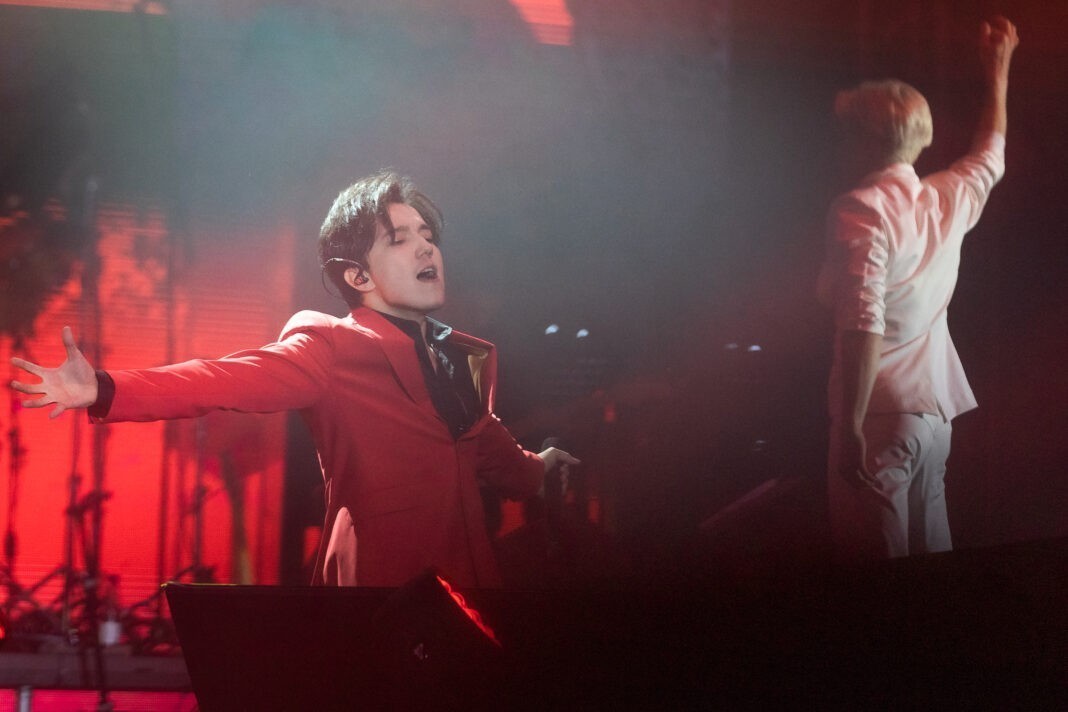 – Do you have any advice for aspiring dancers? 
– First of all, you should always set yourself a goal. Go for it, reach it, and then immediately set a new one. Only by setting goals, you begin to realize how much more you need to go, the whole life is ahead, consisting of steps which are endless. Life is so exciting, so bright and wonderful. And every moment of it should be lived with dignity. Never attribute the merits of God to yourself. Your talent and abilities are his merit, and all you have to do is work hard, and then everything will be ok.