Dombra players Temirlan Olzhabaev and Ernat Nauryz, who performed with Dimash in the "I am a Singer" competition as part of the KazNUA ensemble, were appointed ambassadors of Kazakh culture at the Olympics in Tokyo.
DK Media World interviewed the dombrists duo Temirlan&Ernat after their performance in the finals of the international Golden Time Talent competition, where they won first prize by performing Antonio Vivaldi's "Thunderstorm".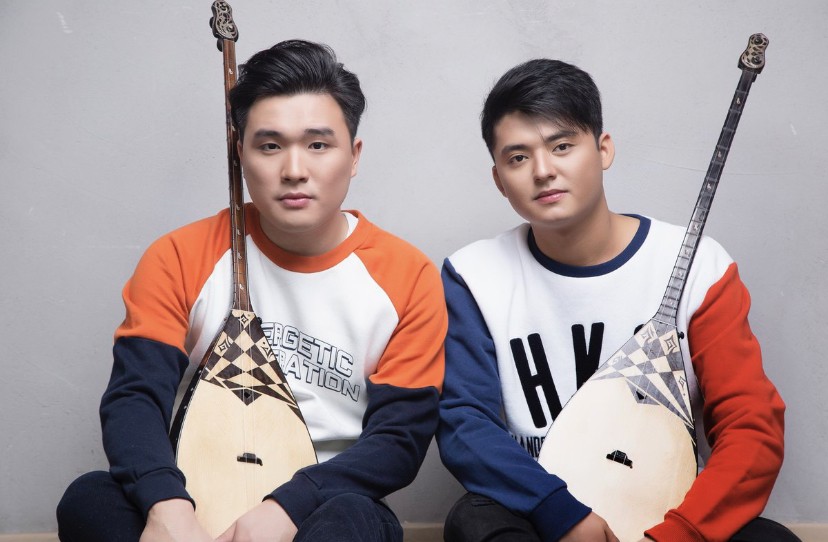 With the authors' permission, DimashNews publishes the text of their interview for international readers.
– We met you at "Mission Daididau" film shooting where we talked about a trip of folklore ensemble of KazNUA to "I am a Singer". What did that trip to China mean to you?
– At that time, we were second-year students at the Kazakh National University of Arts. We were invited to participate in the contest by the the university principal, Ayman Musakhadzhayeva. It was unexpected and really exciting. We couldn't' tell anyone where we were going and why. There were seven of us, along with a few teachers from the university. At the time, we had no idea that would become a historic event. Now we are very proud that we had the honor of participating in the contest along with Dimash.
– Do you remember your impressions of that trip?
– We have known Dimash for a long time, and we were happy to meet him, because we hadn't seen him for six months by that time. He said before the trip that he was going to China, but we did not assume that he would be participating in such a big competition.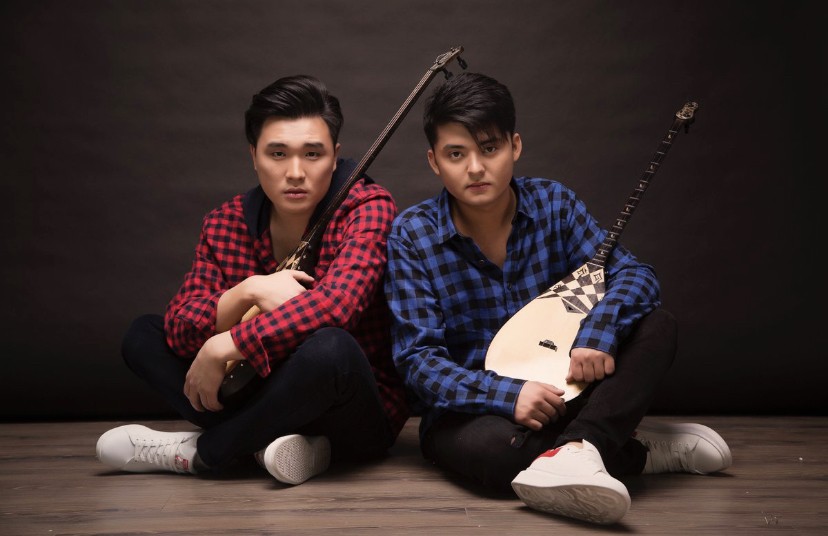 – Were you surprised by what you saw there?
– The surprises started already at the airport in Urumqi, China, where we were changing planes. Dimash's fans greeted us and started taking pictures of us like we were his friends from Kazakhstan who came to see him. The same happened in Changsha. We were surprised at how much he is loved there.
Dimash said that our arrival was a great support. After all, we studied together, so we used to see each other almost every day before he left. When we met in China, we began to tell him about the latest news, even though in Changsha we, obviously, had little opportunity to communicate.
Turar Alipbayev, KazNUA professor, the leader of the ensemble on that trip, speaks with special warmth of his students: "Such good musicians!"
Temirlan Olzhabayev and Ernat Nauryz for the first time declared themselves as a duet at Dimash's Bastau concert. Then, with his permission they became known as "Bastau Duo".
Now they perform as Temirlan&Ernat and represent the culture of Kazakhstan and their national music instrument in different countries. The musicians have won many international competitions, such as BRIDGE TV NEED FOR FEST in Turkey, MUSIC WORLD in Israel.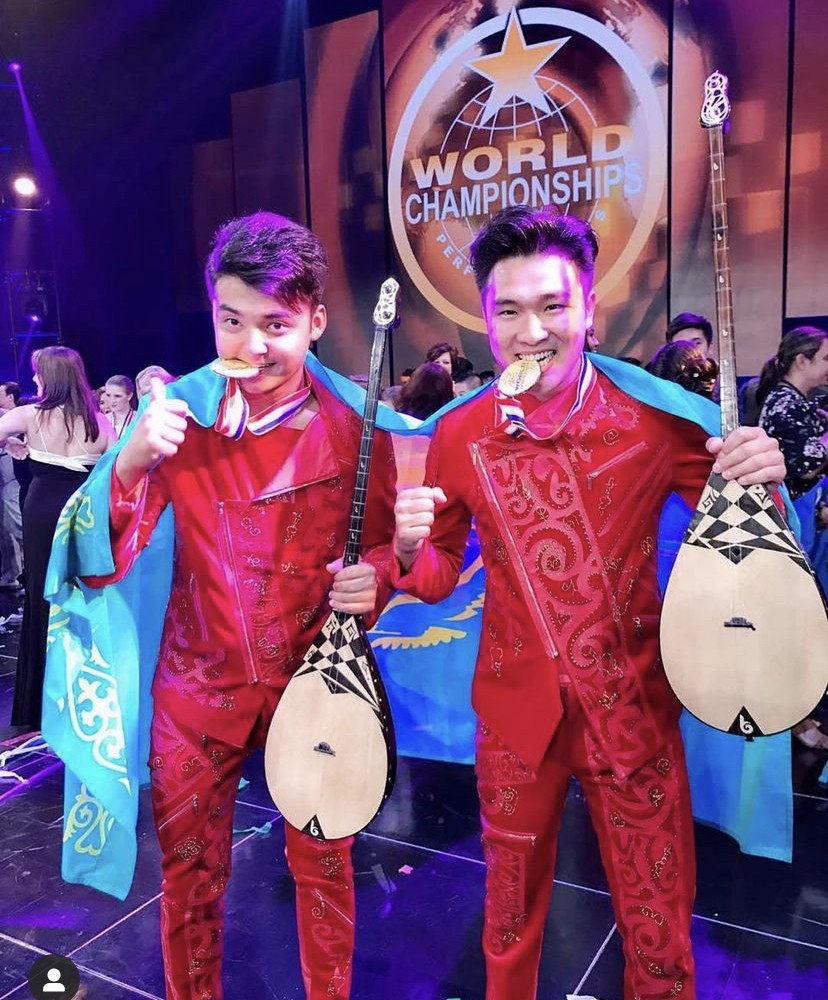 The 25-year-old musicians were invited to represent Kazakhstan at the Golden Time Talent competition after they had won the 2018 WORLD CHAMPIONSHIP international competition for instrumentalists in the USA.
– Were there any special requirements for participation in Golden Time Talent?
– During the preparation and conduct of the contest, we were not supposed to perform, take part in filming, or give interviews. We used this time to work actively in the studio: recording kyuis, other pieces and compositions. You can hear them in our new album, which is available on all music platforms.
– How did you manage to make such an impressive video Vivaldi's Thunderstorm which you performed in the finals?
– The finale was supposed to be carried out live in London. We had already bought tickets, but due to epidemiological restrictions not all the competitors could come, the final round was also held online. Therefore, for the final performance we had to prepare a music video, which we were helped by the Kazakh team "MG Production" with director Marina Kunarova.
– How did you take your appointment as the cultural ambassadors of Kazakhstan at Tokyo Olympics?
– It was unexpected. We were invited to a meeting with the Minister of Culture, and at the end of the conversation Aktoty Rayimkulova announced our appointment. We realize that is a great responsibility, and we will do our best to bear it with dignity.
Temirlan Olzhabaev and Ernat Nauryz call their style of performance "traditional pop music". They like to try and experiment with the sound of the dombra in different genres.
– We believe the dombra is an instrument that has not been explored so far. It has a great future. Everyone knows classical instruments like the violin or the piano, but we want the dombra to be as popular all over the world.