On July 18, Rukhiya Baidukenova won the Grand Prix at Vitebsk-2021 vocal competition held as part of Slavianski Bazaar arts festival. The artist shared her impressions of the victory and her plans for the future.
Kazakhstani singer Rukhiya Baidukenova was born in Taldykorgan, Almaty region. She is now 22 years old and a third-year student at the Kazakh National University of Arts in Nur-Sultan. DimashNews had time to talk to the artist backstage and congratulated her on the impressive victory.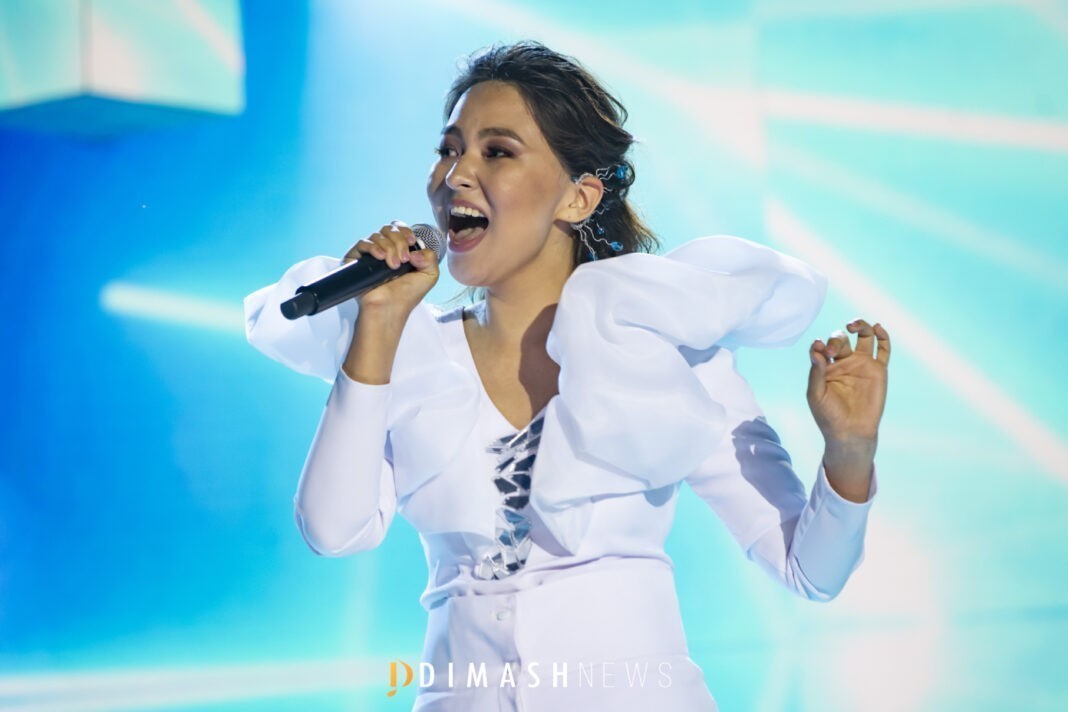 – Rukhiya, how does it feel to take part in such a major competition for the first time and win the Grand Prix?
– It's incredible, I still can't believe it! For me, Slavianski Bazaar is the start of a great career. Ever since I was a child, I've been striving for high goals and I've always worked hard to achieve them.
Frankly speaking, in the first round I was very nervous, but in the second round, I calmed down because I set my teeth only for the good.
– In the first round, you performed the hit of legendary Mariah Carey "Emotions", and in the second round, you showed an incredible performance of the Ukrainian song "Zozulya" by Zlata Ognevich. What made you pick them?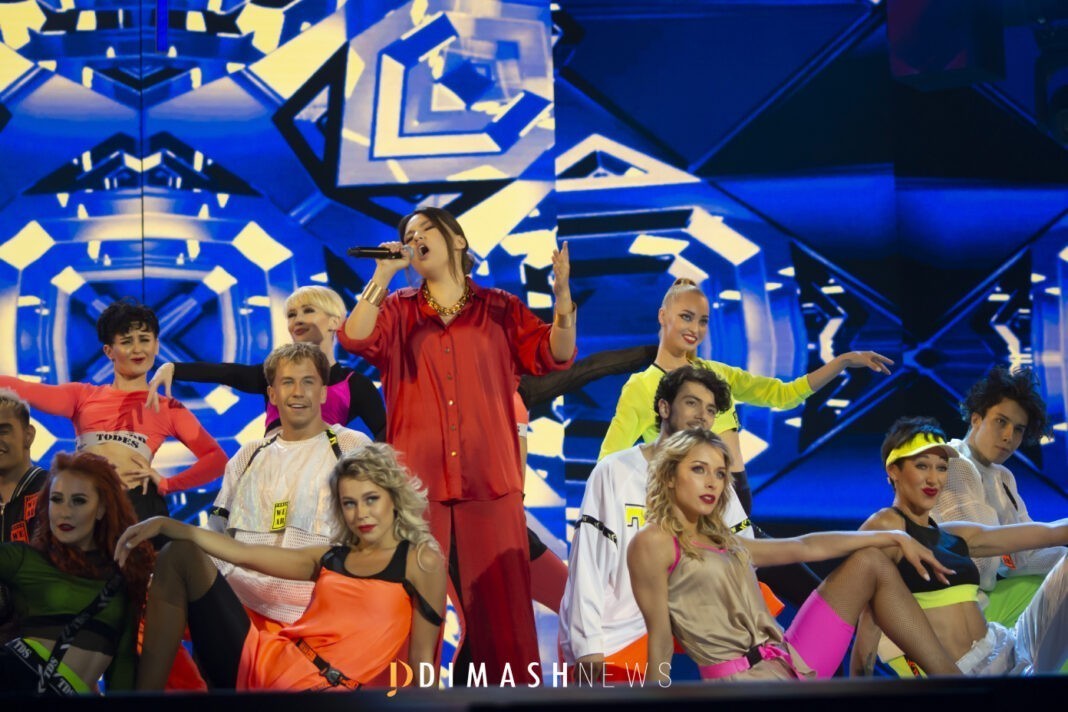 – "Emotions" and "Zozulya" are some of my favorite songs. Besides, they are quite complicated both technically and emotionally. For such a big competition, I wanted to fully demonstrate my vocal skills so I chose virtuoso songs that I have my heart set on.
– There were singers from Kazakhstan that had won the Grand Prix of the competition before you: Dimash Qudaibergen and Adilkhan Makin. What do you think helps you win? Is there any secret of victory?
– I think that the Kazakhs win in the blood. Even during Slavianski Bazaar, the participants would say that Kazakhs do not like to lose, and I can't agree more. But the main secret is definitely hard work and striving for high goals, which will always push and lead to the victory longed for.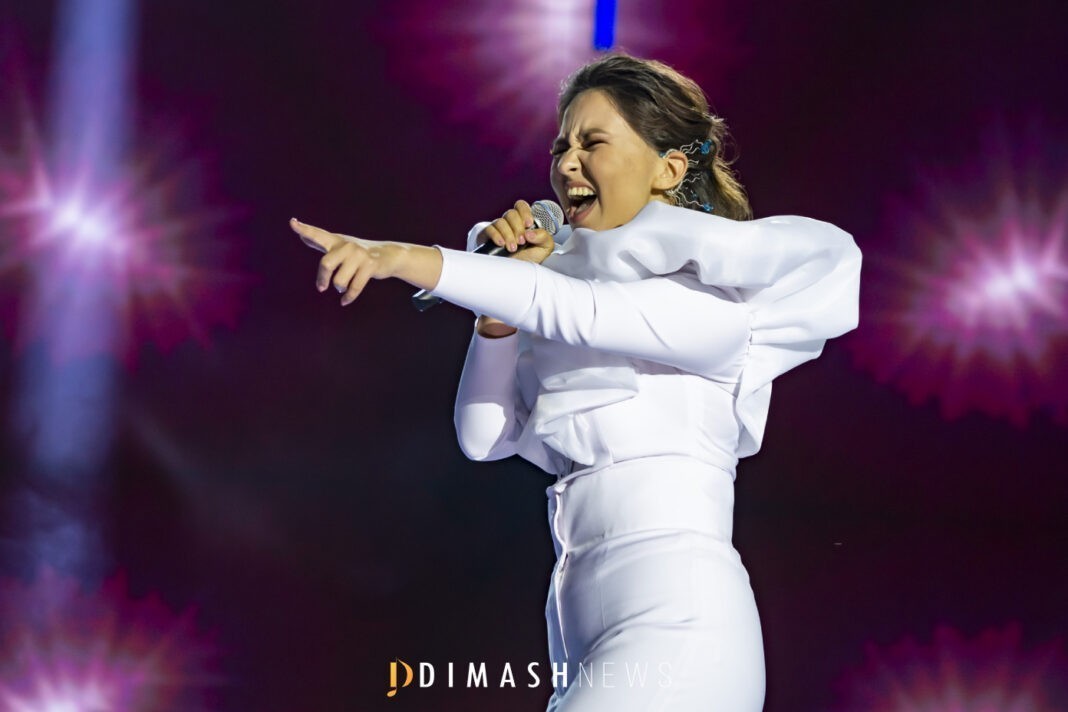 – Were there any memorable moments in the competition that were particularly special?
– Yes, one such moment was during the drawing. There were two stages: the first stage for the drawing order, that is, what number you will get to take part in the final drawing. And the final drawing, which determined which number you will get to go on the stage.
In the first stage I drew number 2, and when I saw it, I immediately forgot that the drawing consists of two stages. I immediately began to feel stressed and panic – it was very scary to be one of the first to perform.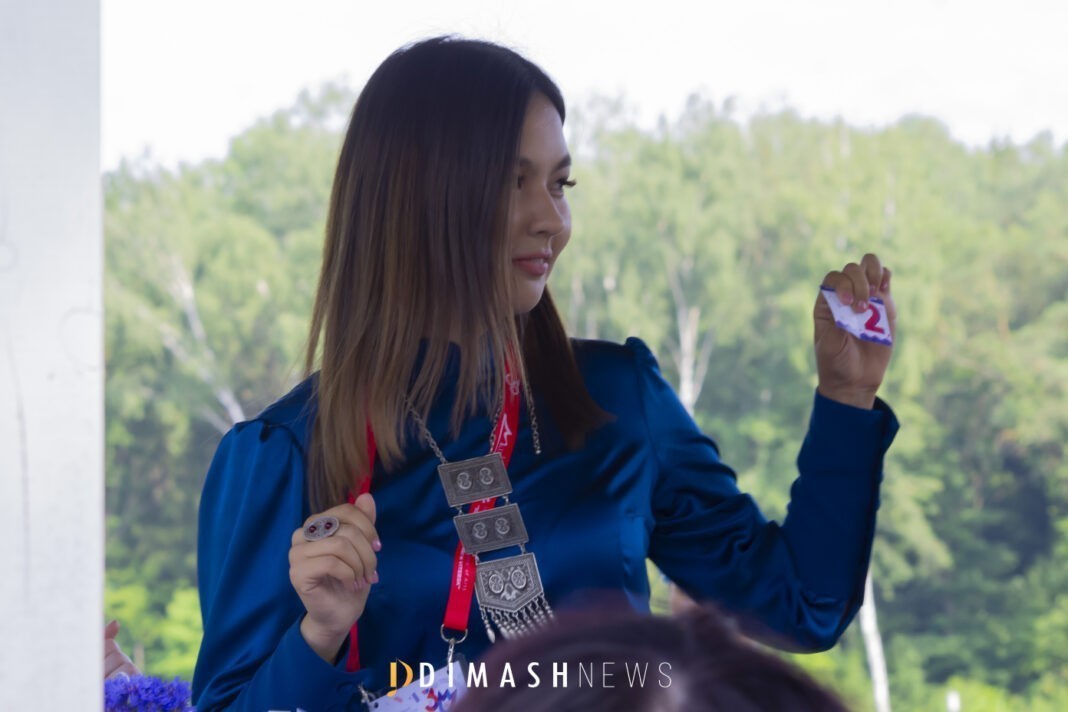 I remember my aunt Karla (Karlygash Abdikarimova, producer, official representative of Kazakhstan at the Slavianski Bazaar – DN.) coming up to me then and consoling: "Don't worry, you'll still take the lead, no matter what number you perform under".
And when I had almost calmed down, they announced the second stage of the draw, where I picked number 8. At that moment it felt the weight of the world falling off my shoulders in just one second.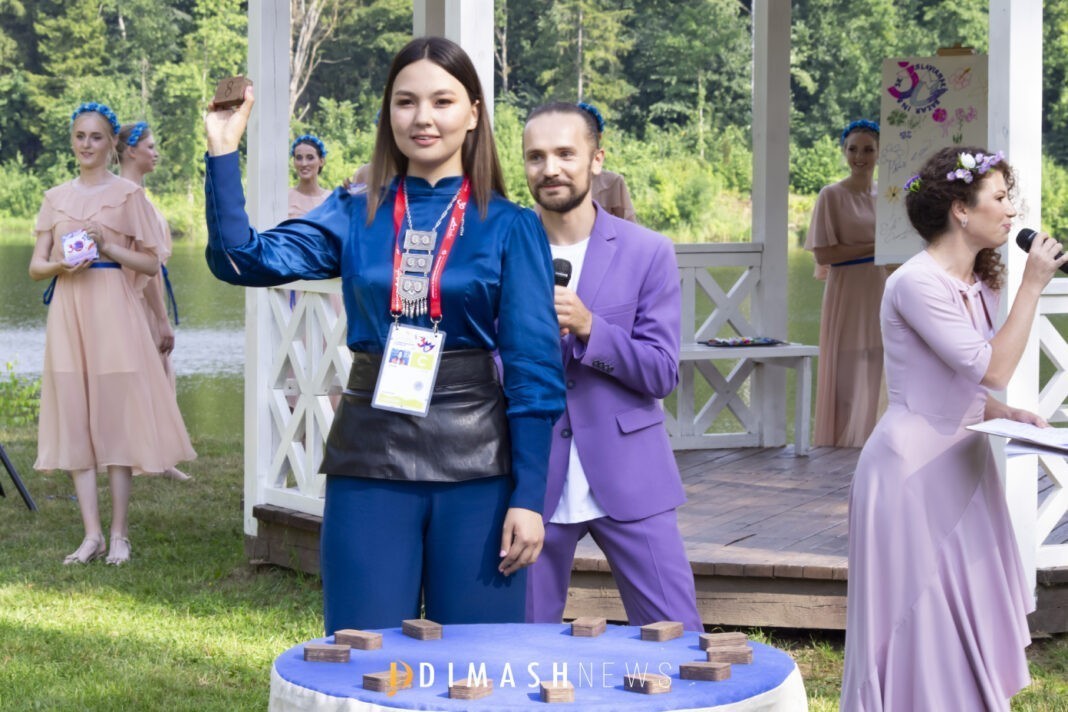 Another interesting thing happened during the first round. I was supposed to go on stage in high heels, but because I was so excited, I decided to take my shoes off to feel more comfortable. It had been raining before I got on stage, but I was very lucky because at that very moment I got up on the stage the rain stopped and the clouds cleared away.
– What are your plans for the future?
– I will keep doing art and taking parts in other international projects.
Also, I really want to help people in need. It doesn't matter whether a person is a musician or an engineer, as long as they are doing good for the country and the nation.
– Is there anyone who you are most grateful to for your success in the competition?
– Definitely! First, I want to thank my parents from the bottom of my heart. They are the best role models. They always taught me to be independent and reach only the heights, which has helped me so far.
I would like to thank Karlygash Abdikarimova – our Auntie Karla – for carefully selecting participants for the Slavianski Bazaar every year. Not only does she supervise this project in Kazakhstan, she also deals with other exciting contests where she reveals and supports talents. I have participated in the national selection for "Vitebsk" 3 times, and Auntie Karla always told me that I would definitely win the Grand Prix of the contest. And now, as we all can see, her predictions came true.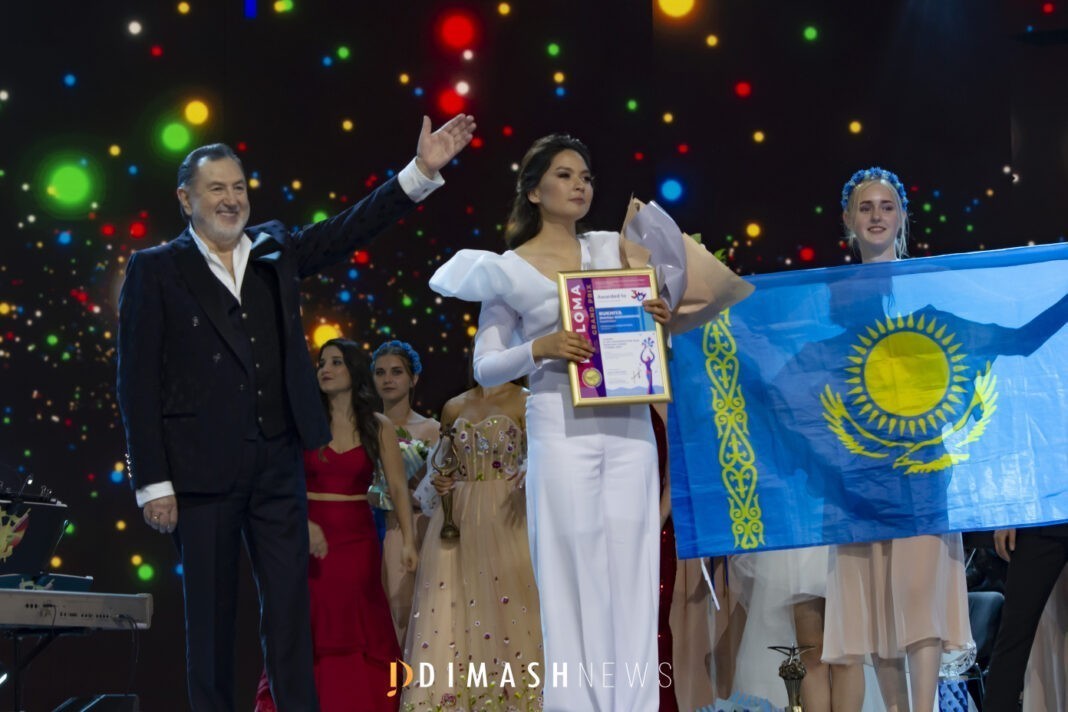 I would like to thank Serikjamal Azhibekova, my teacher at Taldykorgan Art School. I studied under her guidance before college and for seven years I eagerly rushed to her class every day.
After the 9th grade, I went to college at the Kazakh National University of Arts. There I was also very lucky with the tutor, Irina Volovikova, associate professor in the Pop Vocals Department. I've been studying with Irina for eight years now, and we have a very warm and close relationship.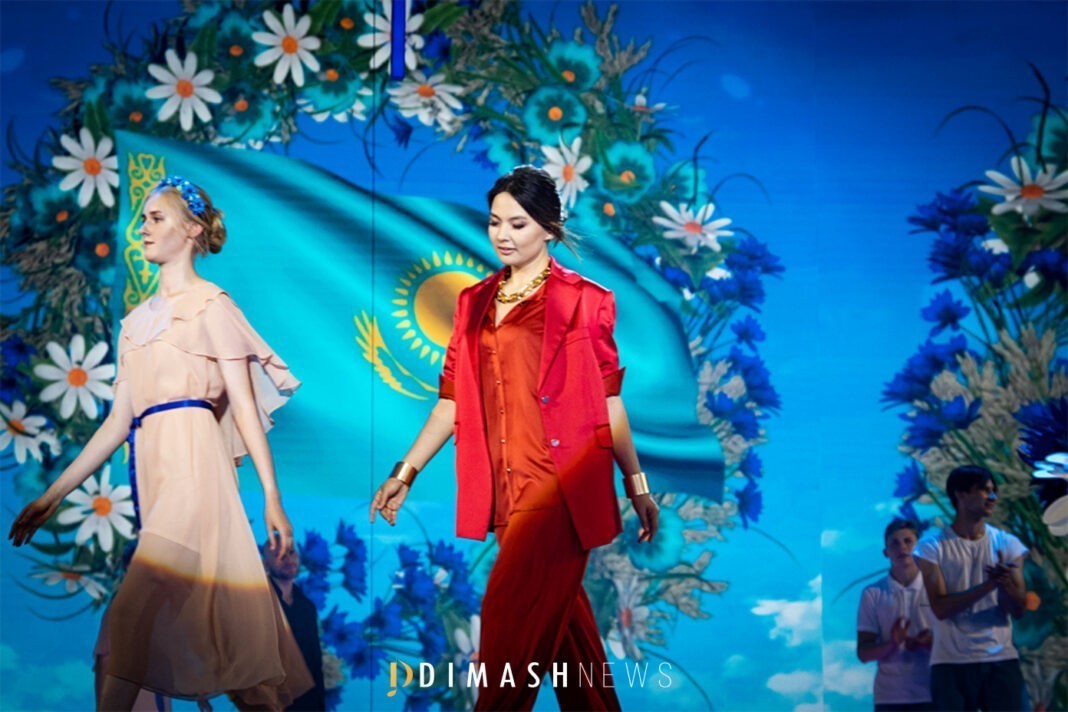 I want to thank Minister of Culture and Sports Aktota Raiymkulova for her support and faith in me. Before the competition, she invited me to a meeting and gave me her bata (blessing, parting in Kazakh – DN.). 
Also, many thanks for the support of the Akim of Almaty region Amandyk Batalov and the Principal of KazNUI Aiman Musakhodjaeva.
Aiman has been my inspiration since childhood. My mother often watched symphonic concerts on TV, and when they announced Aiman Musakhodzhaeva, I was utterly delighted. It turns out women from Kazakhstan can also conquer the world scene. And I started striving for that, too.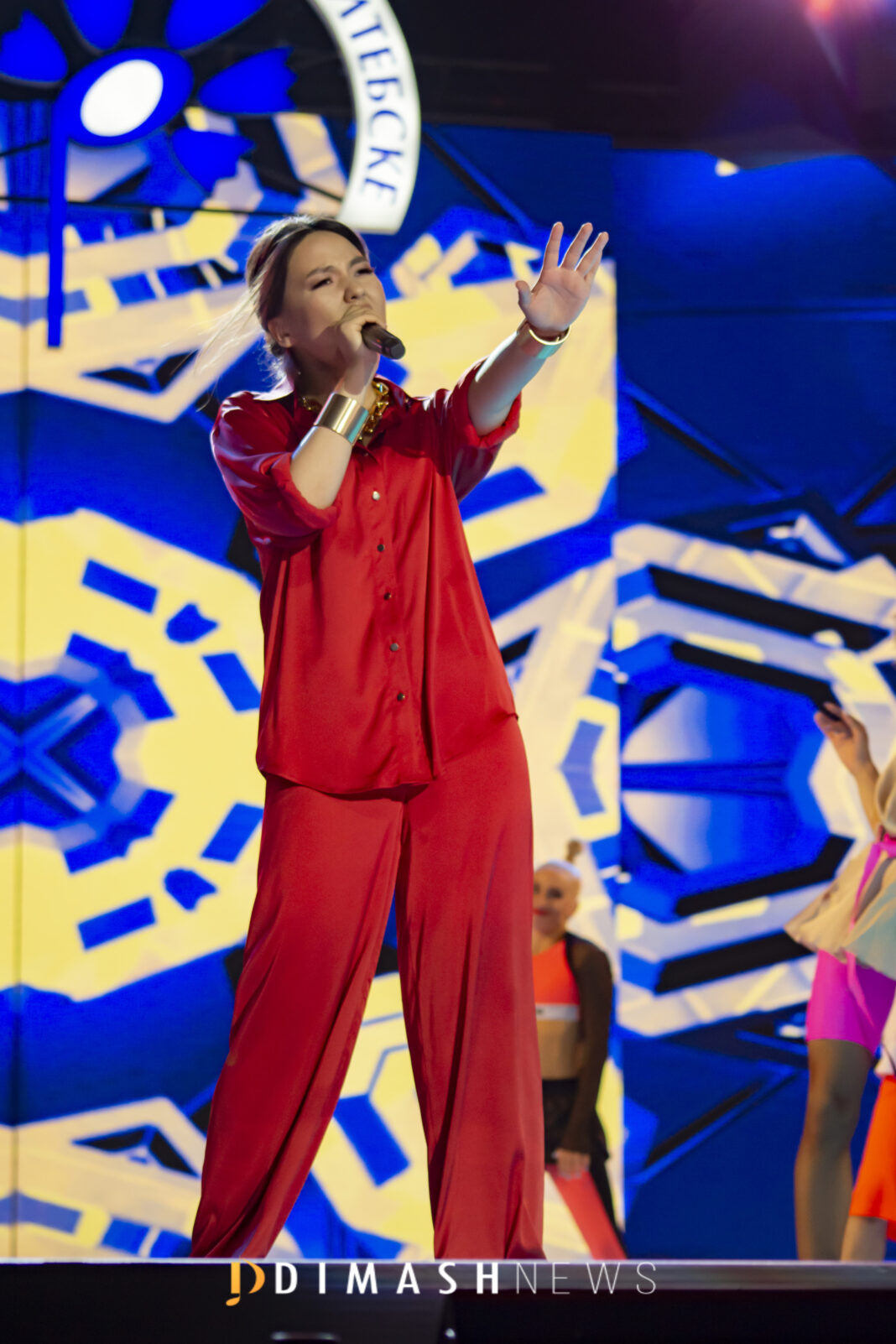 I thank Bagdat Samedinova, the head of Variety Arts Department in KazNUI. I am grateful to Yerlan Bekchurin, a music producer and a wonderful person, for processing my contest songs and emotinal support, to Adilzhan Tolykpaev for cooperation in arranging the songs, to stylist Anarbek Jardemov, who created two beautiful looks for in one day.
And last but not least, a huge thank you to the artist of the world Dimash Qudaibergen. It was he who believed in my victory more than I did, and supported me from the very beginning, giving me advice.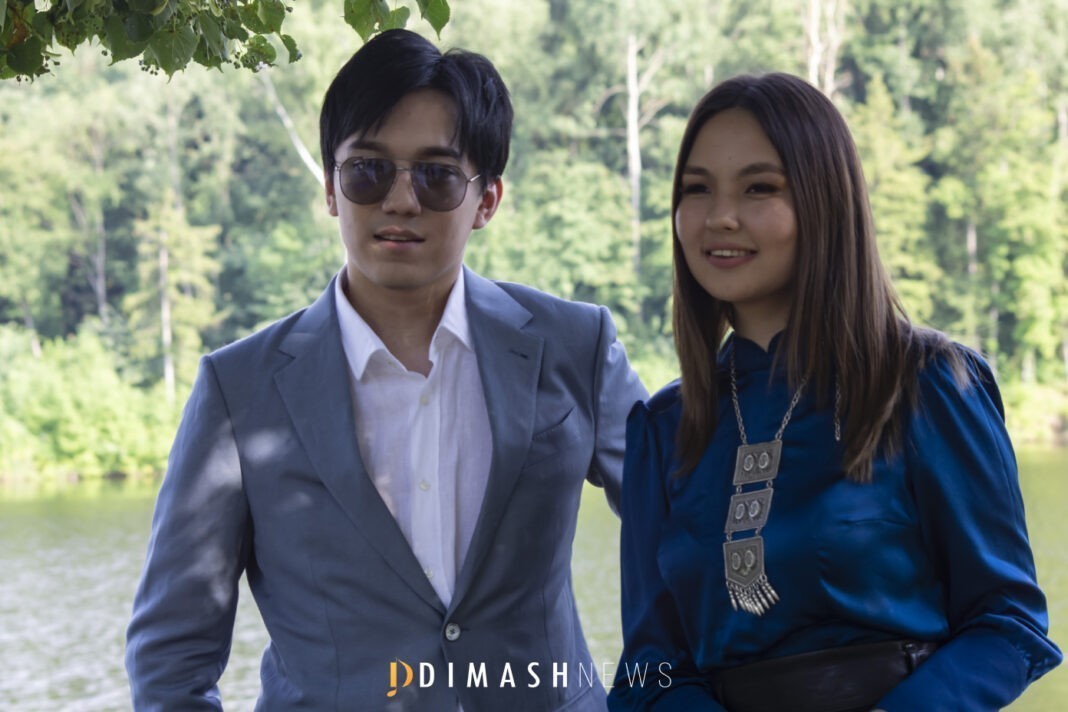 Also, many thanks to Dimash's parents. Support of his family was special. Svetlana Aitbayeva said that she would come to support me, which meant a lot to me.
Thanks to Slavianski Bazaar Festival for this opportunity! Thanks to the wonderful country of Belarus, which I fell in love with from the very first day! Thank you to the audience of the contest! Thanks to all my friends for the support! And thanks to the Almighty for this beautiful world!