In 2022 it will be 30 years since the establishment of diplomatic relations between the Republic of Kazakhstan and the Federal Republic of Germany. The Embassy of Kazakhstan in Germany is actively working to promote the country in Germany, developing not only business contacts and holding political meetings, but also actively involved in the organization of cultural events.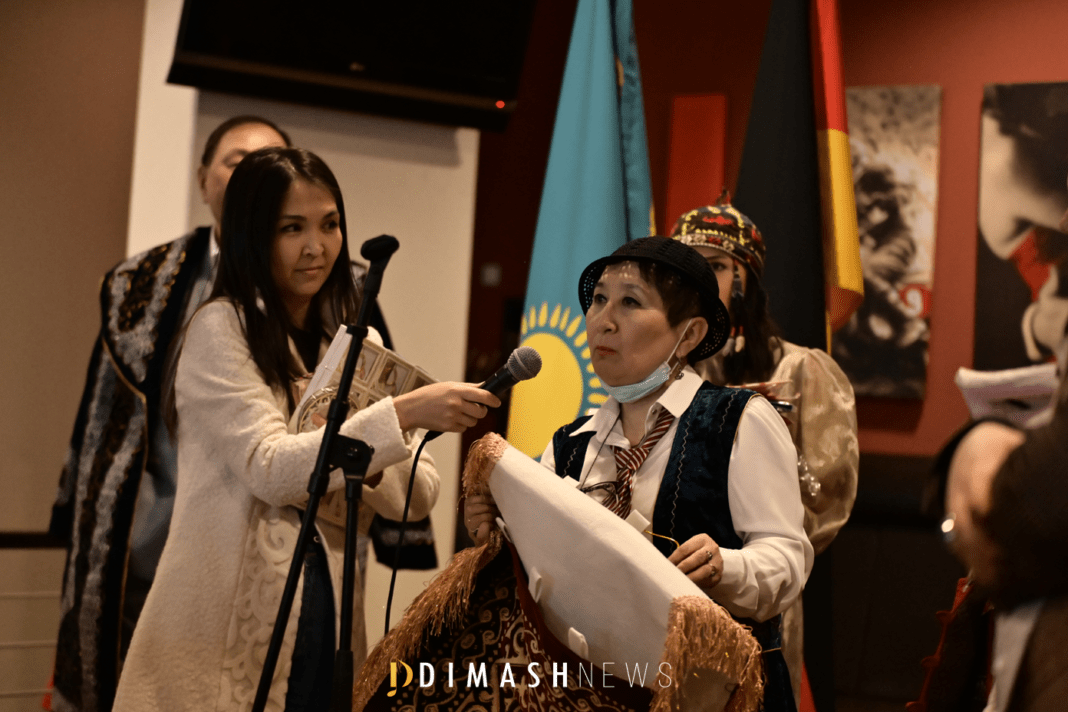 At the beginning of April this year, representatives of the Embassy of Kazakhstan provided great support in organizing a meeting of fans of the Kazakh artist Dimash Qudaibergen on the eve of his solo concert in Düsseldorf, Germany. During the event, participants from 70 countries had the opportunity to get acquainted with the culture, nature, traditions and sights of the country at the photo exhibition "Nature, Culture, People. Delightful Kazakhstan."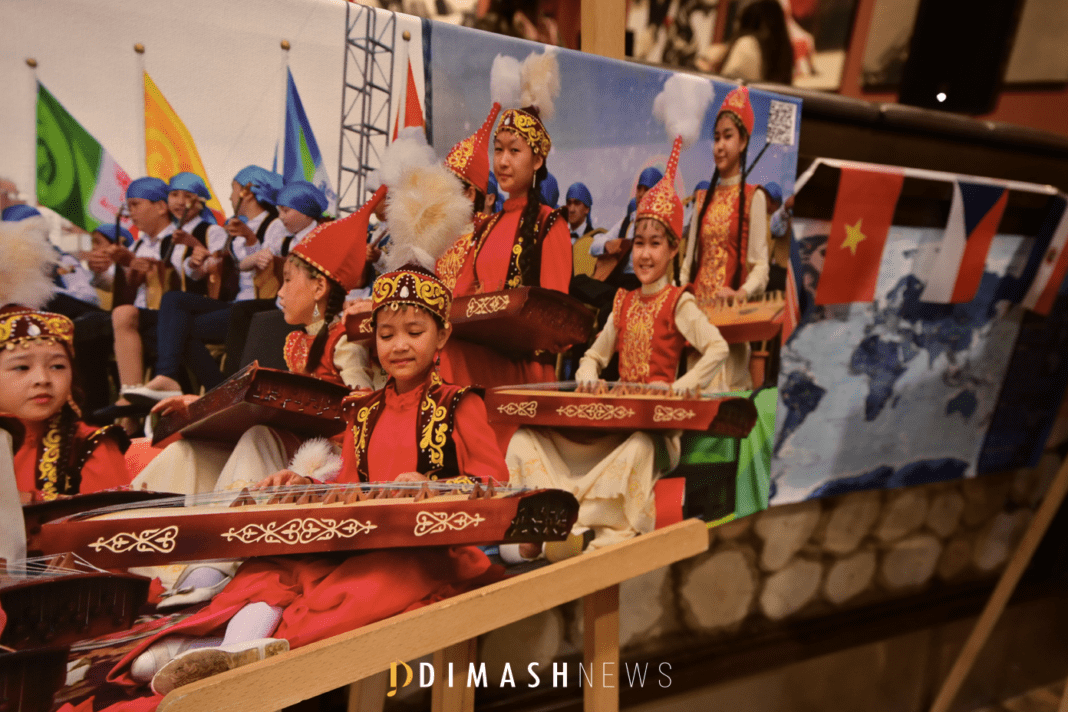 DK Media World talked with the Ambassador of Kazakhstan to Germany Dauren Karipov and Dimash Qudaibergen about the development of cultural and humanitarian cooperation between the two countries, about the personal experience of interaction between the artist and the representative offices of Kazakhstan and Germany.
– Mr. Ambassador, how do you see the importance of investing in cultural exchange between Kazakhstan and Germany?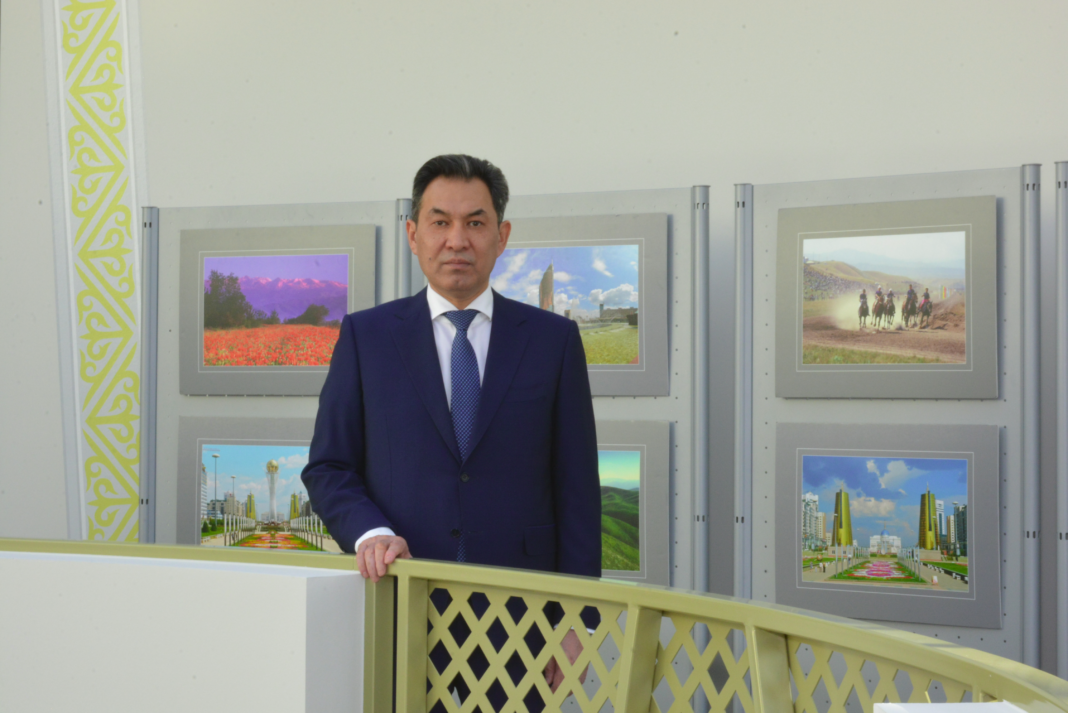 – Since the establishment of diplomatic relations in 1992, Kazakhstan and Germany have actively developed their cultural and humanitarian cooperation. But the potential for development is still very great. There are at least two reasons for this:
First, our country is multinational. All ethnic groups are represented in a unique institution, the Assembly of the People of Kazakhstan. In addition, a commission on ethnic Germans living in Kazakhstan has been established between the governments of the two countries. For today they are more than 180 thousand people. And together with the resettled Germans from Kazakhstan and the Kazakh diaspora in Germany they make so-called "alive bridge" between our countries. And this, above all, is a cultural and humanitarian connection and a solid foundation, which certainly needs to be developed and expanded.
Secondly, in addition to historical ties, nowadays Germany is one of the most popular places for Kazakh youth to receive higher education. And in Kazakhstan, the Kazakh-German University operates, where German students study and research under an exchange program.
At the same time, with the development of the latest technology and dynamic integration processes around the world, the geography of knowledge can be expanded from anywhere in the world without leaving home. And this is another challenge, on the one hand, and an opportunity, on the other, to develop modern cultural relations.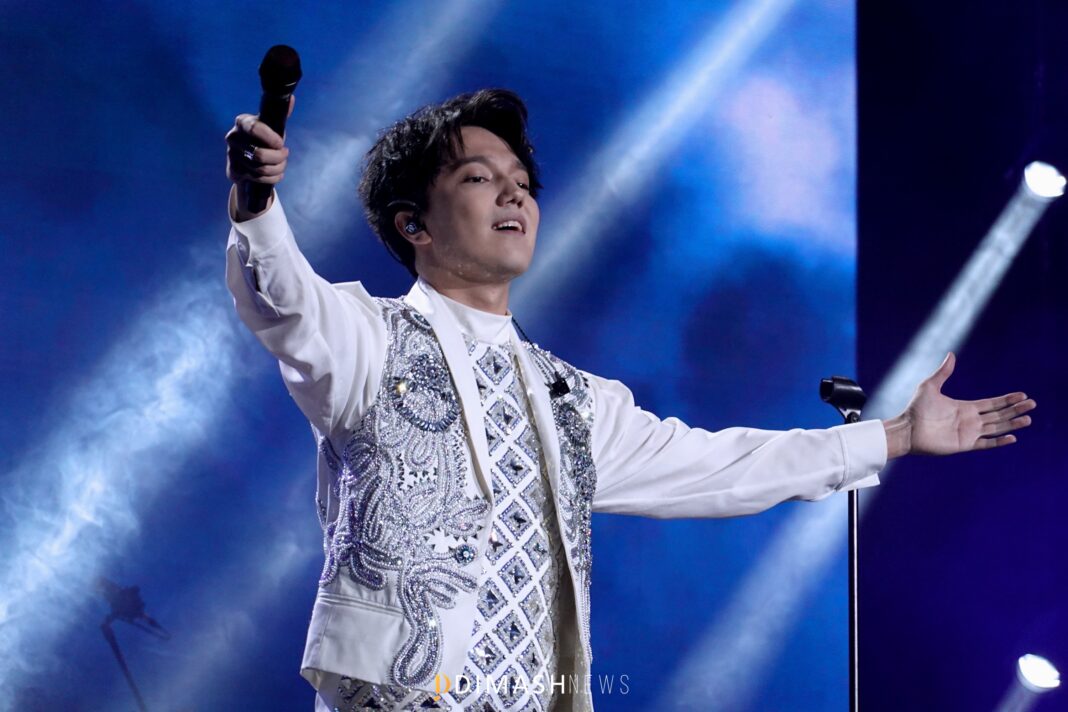 We have a wonderful example of modern cultural exchange – a concert by a Kazakhstani singer, who enjoys, I'm not afraid to say, world fame on all continents, and performs in the center of Europe. And look, thanks to his work, people from all over the world began to learn more about Kazakhstan, about the traditions of the country, the culture and most interestingly, to sing in the Kazakh language. That's a cultural exchange that needs to continue and that needs to be appreciated, because culture can only unite. As the great Theodor Heuss said, "You can't create culture with politics, but you can create politics with culture.
– What goals did the Embassy of Kazakhstan set for itself by deciding to participate in the organization of a meeting of fans of Dimash in Düsseldorf?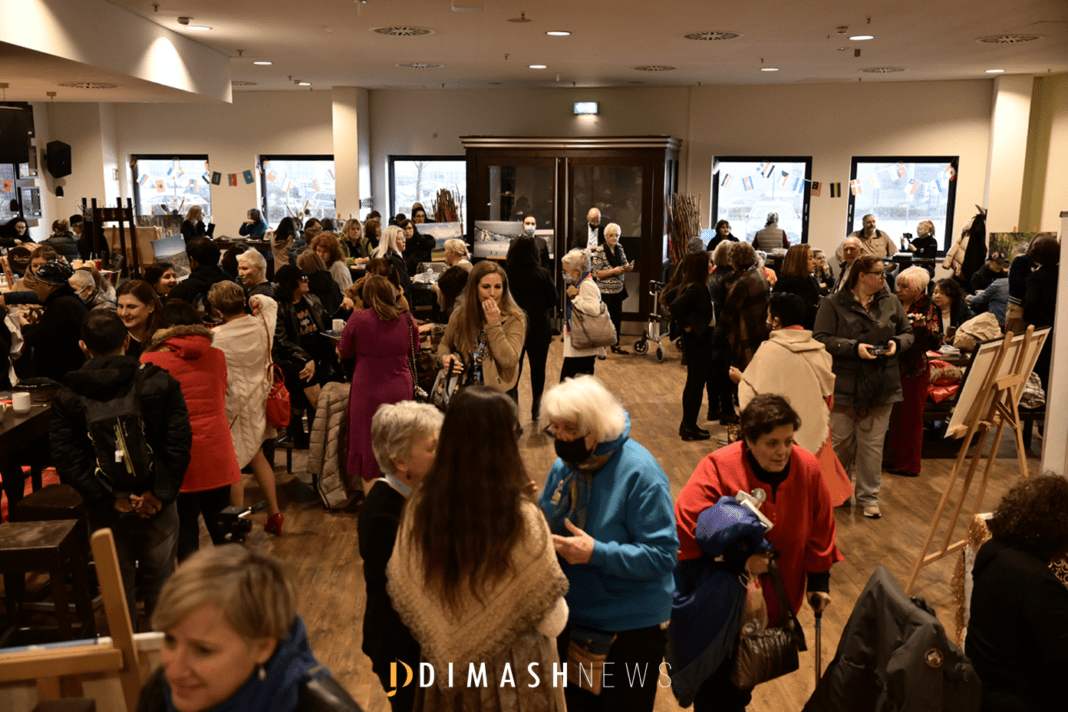 – The main goal is to support our young, but already world-renowned musician. Today Dimash is one of the brightest diplomats of our country, our culture. When we were approached by the artist's fan club with a request to support the organization of a cultural event within the framework of this tour, we felt this love of fans from all over the world for Dimash. After all, look, they don't just appreciate his art, they want to learn more about his homeland, his culture. Certainly we with the big pleasure have agreed to take part and have organized photo-exhibition on a theme: "Nature, culture, people. Delightful Kazakhstan".
– How else does the Embassy represent Kazakhstan and its culture?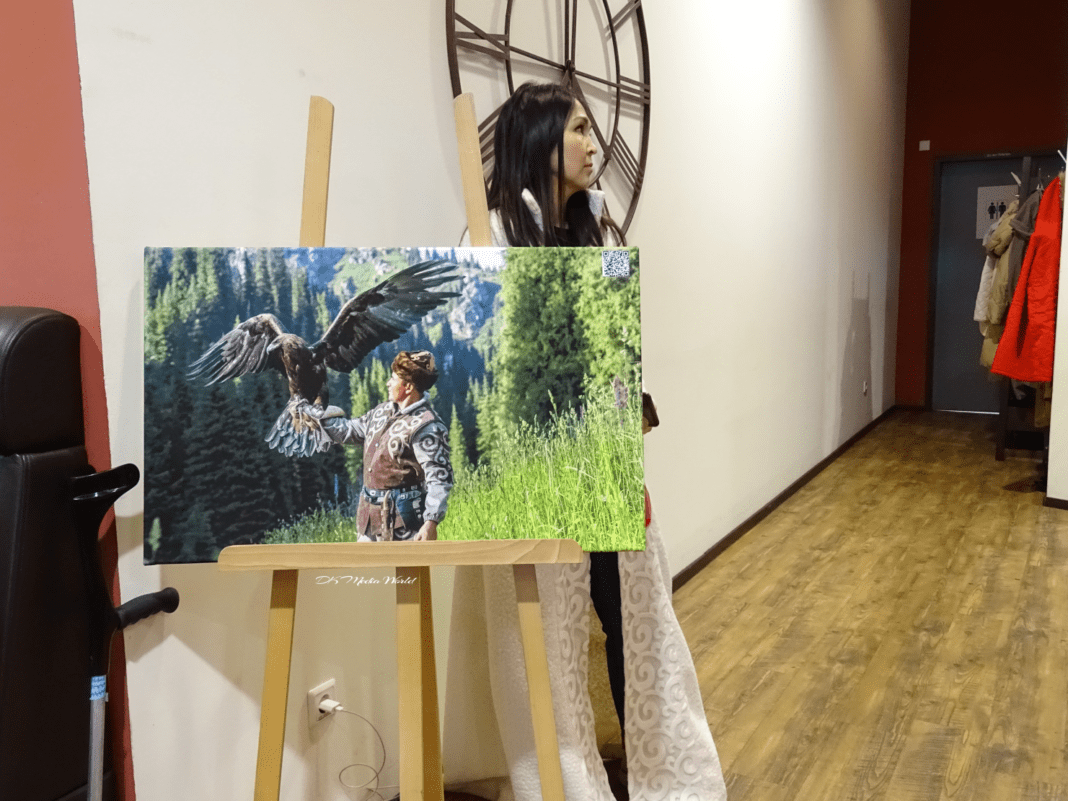 Promotion of our country and culture is one of the main tasks of the embassy. Along with political meetings and business contacts, we are actively working to present our country in Germany in many ways. So, we have planned a number of cultural events that will take place this year under the auspices of the 30th anniversary of diplomatic relations between Kazakhstan and Germany, which we celebrated on February 11 this year. In particular, "Kazakh Cinema Week" takes place from April 25 to May 1, where we show historical, feature and documentary films, as well as cartoons. A concert by a Kazakhstani ethno-folklore ensemble.
– Dimash is certainly one of the brightest representatives of the culture of Kazakhstan. How can artists of his level help build bridges between peoples and influence the image of the country?
– Yes, as I said, Dimash is one of the brightest modern singers of our country. Thanks to his work, he has fans all over the world, some of whom saw the flag of Kazakhstan for the first time at his concerts and heard the Kazakh language.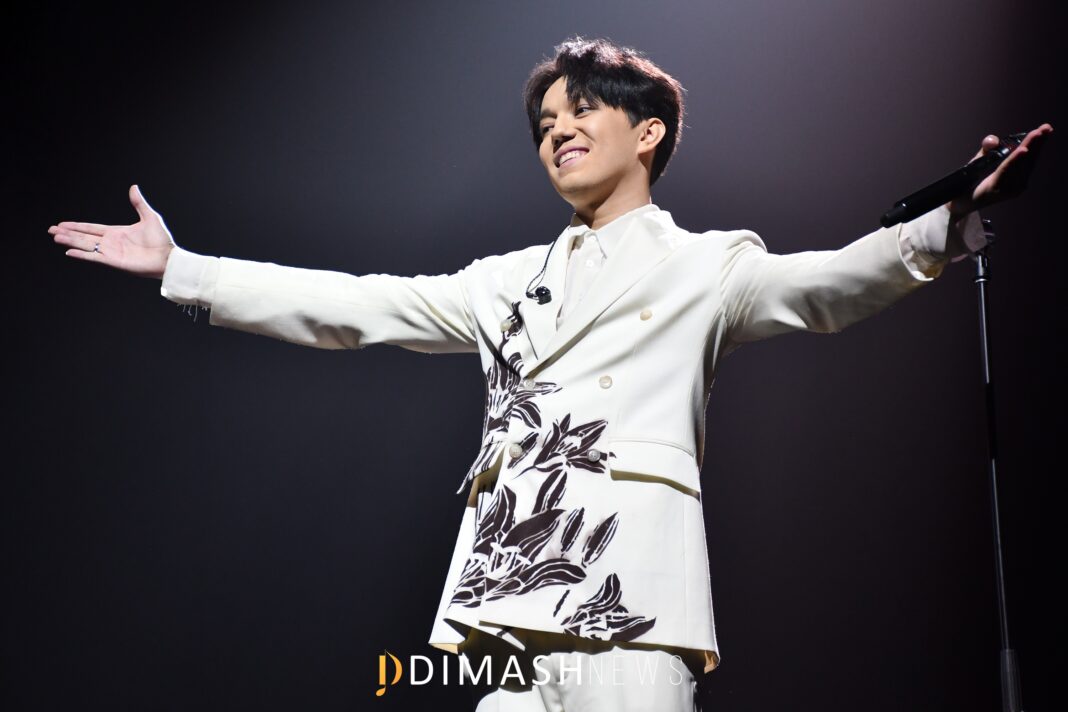 Kazakhstani Imanbek is a young DJ and producer. Before he won a Grammy, he worked for a railroad company and made arrangements for music as a hobby. He posted on social media and became a world-renowned DJ who now works with foreign stars. Again, his talent is what makes today's world-class musicians aware of our country.
15-year-old Danelia Tuleshova and 14-year-old Yerzhan Maksim, who represented our country at the Junior Eurovision Song Contest in 2018 and 2019, are winners of numerous international music competitions… and we actually have a lot of such talents. All of them, communicating with musicians around the world, certainly make a certain contribution to building bridges between countries and only positively influence the image of Kazakhstan.
Despite the busy schedule during the European tour, Dimash shared with our readers a few comments and told about his personal experience of interaction with the representative offices of Kazakhstan and Germany.
– Before your recital in Düsseldorf you met with the German Ambassador to Nur-Sultan. Your concert was attended by the Kazakh Ambassador to Germany. How important was this to you?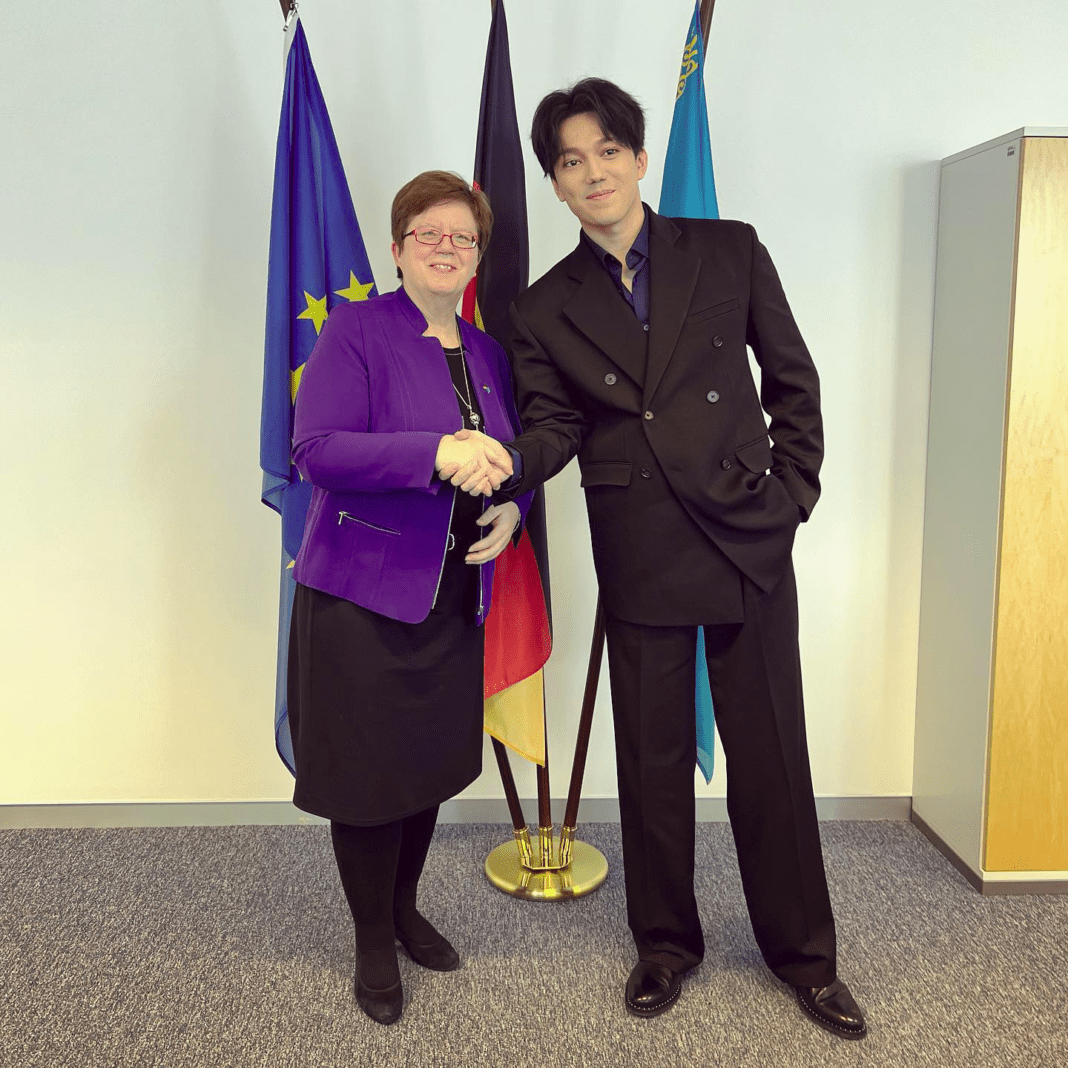 – Yes, before my recital in Düsseldorf we met with the German Ambassador to Nur-Sultan. I would like to take this opportunity to express my gratitude to the embassy staff and Madam Ambassador for their assistance in obtaining a visa for our team, and for their assistance in organizing this concert. I also want to thank Ambassador of Kazakhstan in Germany and all the staff of the Embassy for their assistance, for the reception and for their help with organizational issues. It's very important for us because we want all the nations, all the people to be culturally close and friendly to each other. I think the workers of both embassies do everything possible to achieve this. And we are very happy if with our creative work we contribute to the rapprochement of cultures and we will also promote friendship between our peoples in the future.
– It's very difficult to hold concerts outside of Kazakhstan these days. Nevertheless, you do it. Why?
– Yes, of course, there is a desire for all the best. I want to achieve the highest creative ascents with the help of my listeners, with the help of their inspiration. I hope that all this will be achieved. That's why I want to travel all over the world with concerts, get to know the culture of other countries and, in turn, share the music and culture of my people. My whole life is ahead of me, and I think with the help of listeners, with the help of my friends, with the help of inspiration, I will achieve this.
– Your audience is learning about the culture of Kazakhstan. What significance does this have for you?
– I am very happy that my listeners are learning Kazakh culture, language, instruments and songs. This way they get to know our people more deeply, and this is naturally very important to me. I would like to take this opportunity to express my gratitude to everyone who is interested in music and culture of our country. I wish them all the best and invite them to our Kazakhstan. We are always happy to welcome them here.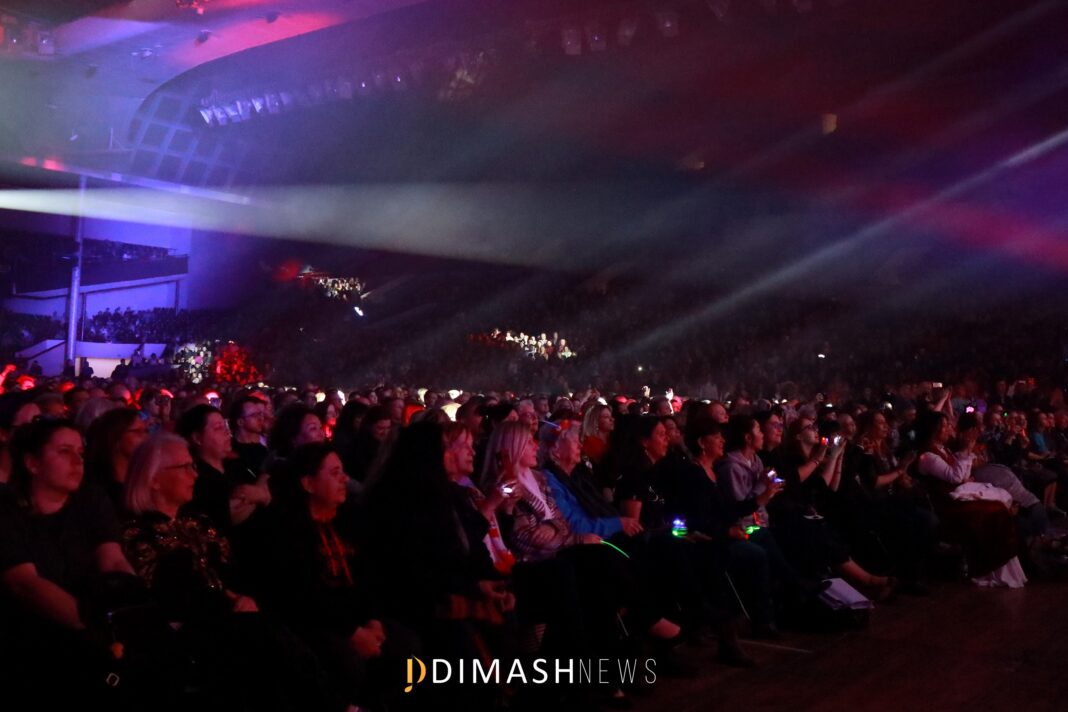 Olga Terikov, DK Media World