In early June, the rhododendron "Qazaqstan", certified at the request of the Latvian fan club Dimash, was planted in a solemn atmosphere. Timur Primbetov met with Dears and thanked them for their great work to promote Kazakhstan in Latvia.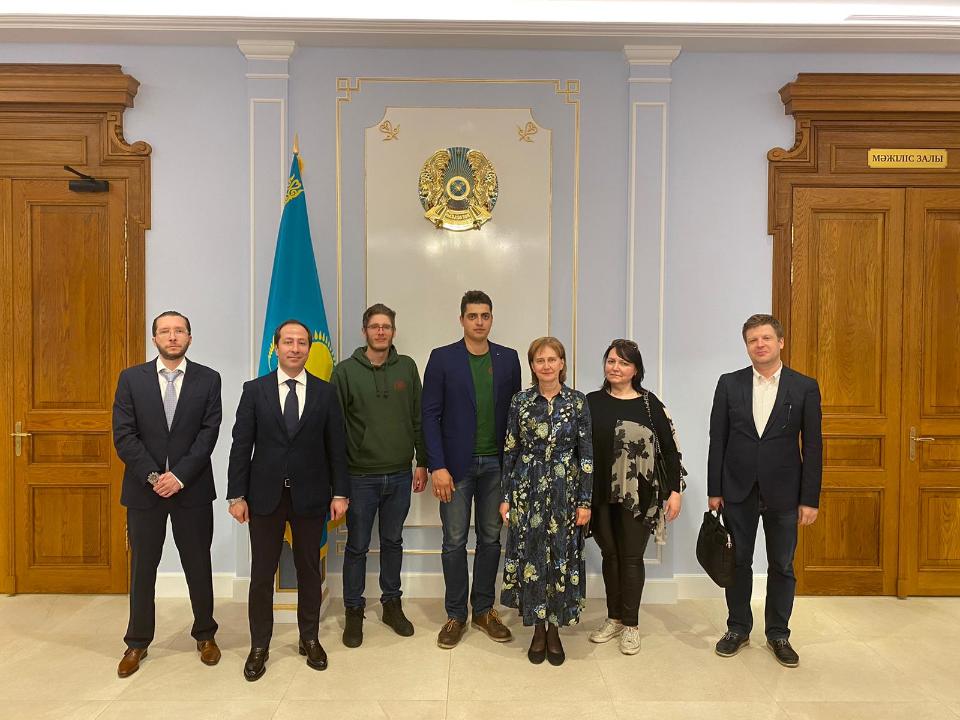 On June 3, as part of the events dedicated to the 30th anniversary of the independence of the Republic of Kazakhstan, a selection shrub of rhododendron "Qazaqstan"was planted on the territory of the Embassy of Kazakhstan in Riga. It was bred in the experimental breeding nursery of the "Babite" rhododendron park at the University of Latvia.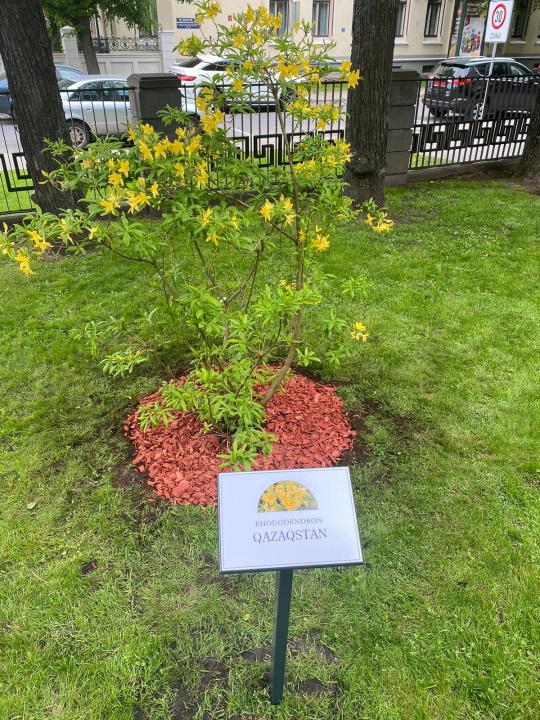 The director of the park Kristaps Kunrads and the chief breeder of the nursery Gunita Riekstynia handed over to the embassy a certificate confirming the registration and name of the new rhododendron variety. The management of the nursery also sent an application to the Royal Horticultural Society of Great Britain for registration and obtaining an official international certificate for the "Qazaqstan" variety.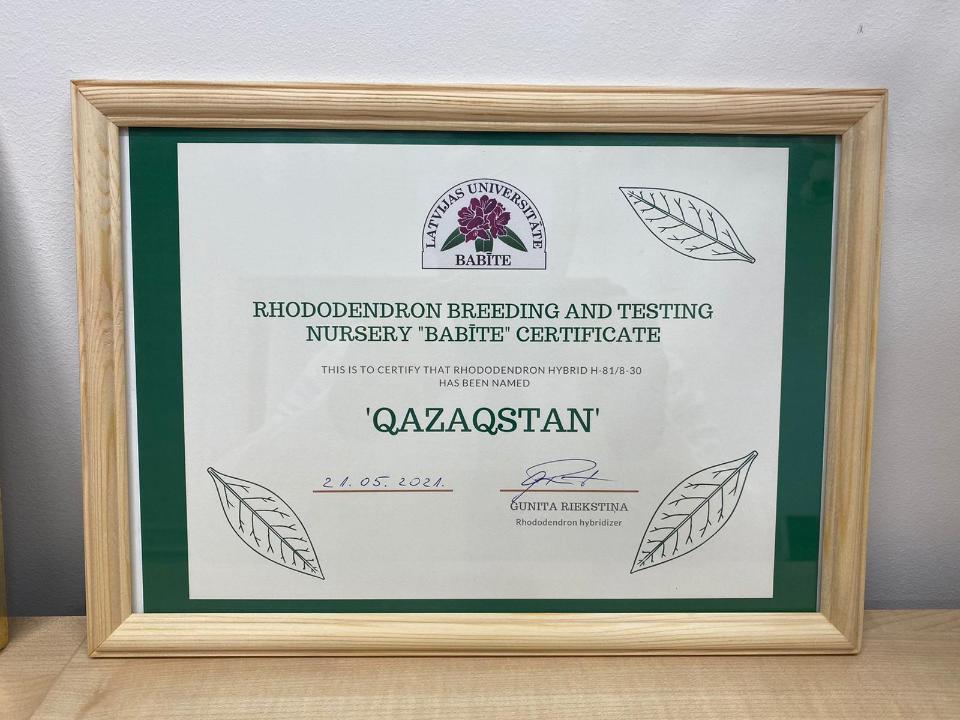 After the solemn planting of the rhododendron, a meeting was held with the Ambassador Extraordinary and Plenipotentiary of the Republic of Kazakhstan to Latvia Timur Primbetov, who spoke about the country's achievements over the years of independence.
The ambassador also thanked the Latvian club of fans of Dimash Qudaibergen for the great work to popularize Kazakhstan in Latvia, because this year marks another important event for our countries – the 15th anniversary of the establishment of friendly relations.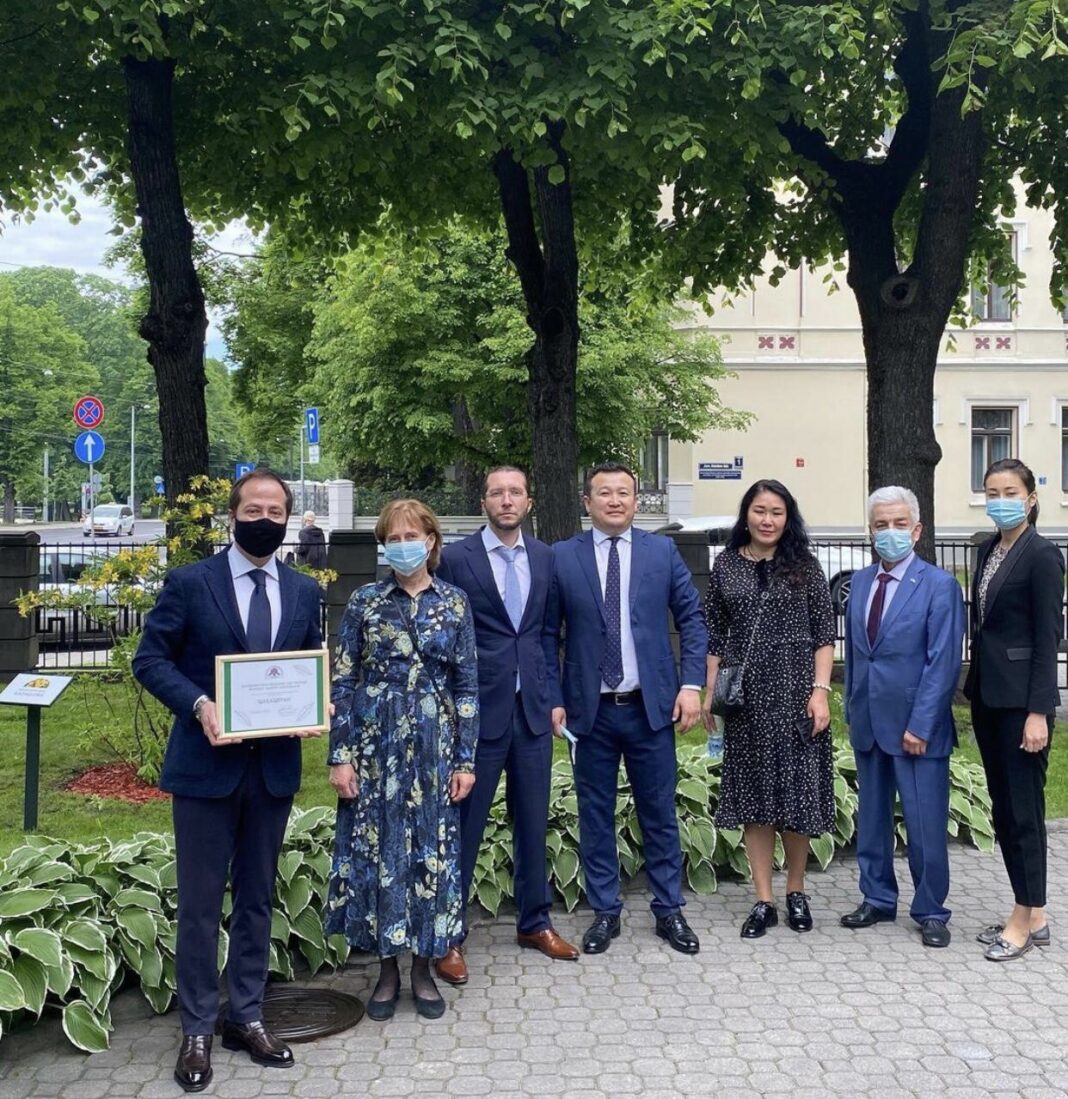 Representatives of the Embassy and the Dimash Latvia Dears club agreed on further cooperation and planned a joint holding of a number of festive events.
It should be reminded that at the end of May this year, the opening of the Corner of Kazakhstan took place in the Babite Park. The first shrubs of the new Qazaqstan variety, as well as the Dimash Qudaibergen and Miuaniz varieties, which were certified a year ago at the request of the Dimash Latvia Dears club, were planted there.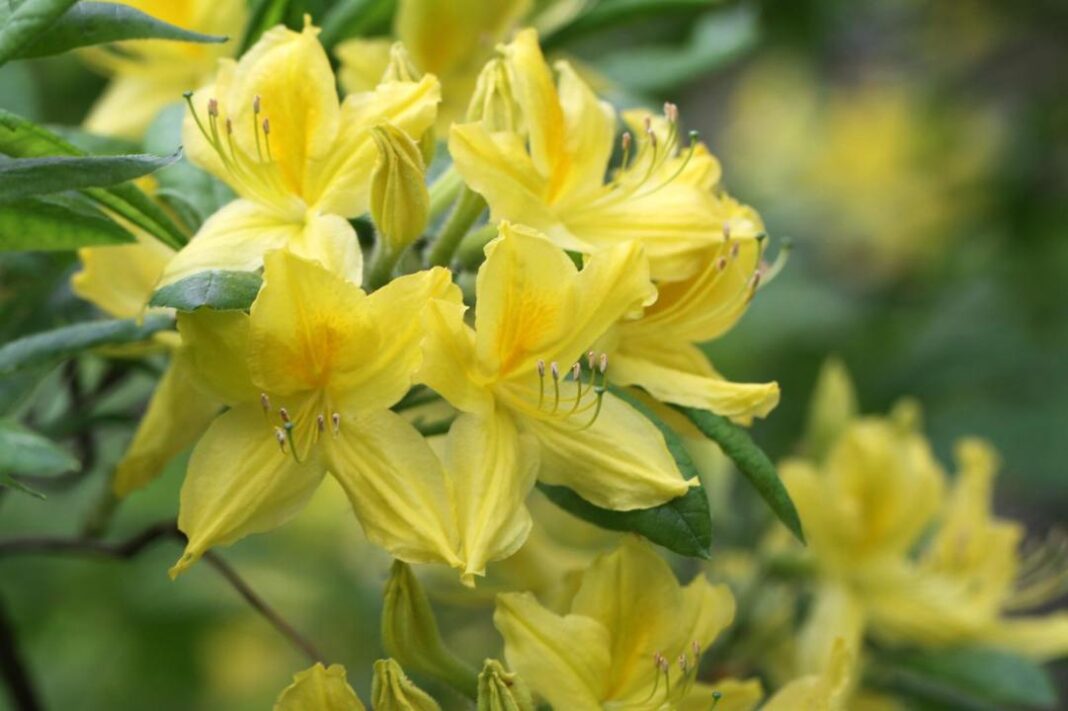 Babite Rhododendron Park and its breeding nursery are the only ones in the Baltics and one of the largest in Europe. They accommodate an area of 12 hectares in a beautiful location between Riga and Jurmala. More than 350 varieties of these majestic royal flowers grow in the park.