Dimash's fan from Peru, currently living in the USA, Dell Turner, has created a wonderful illustrated children's book, where the main character is a dog named Maha, well known to all Dears.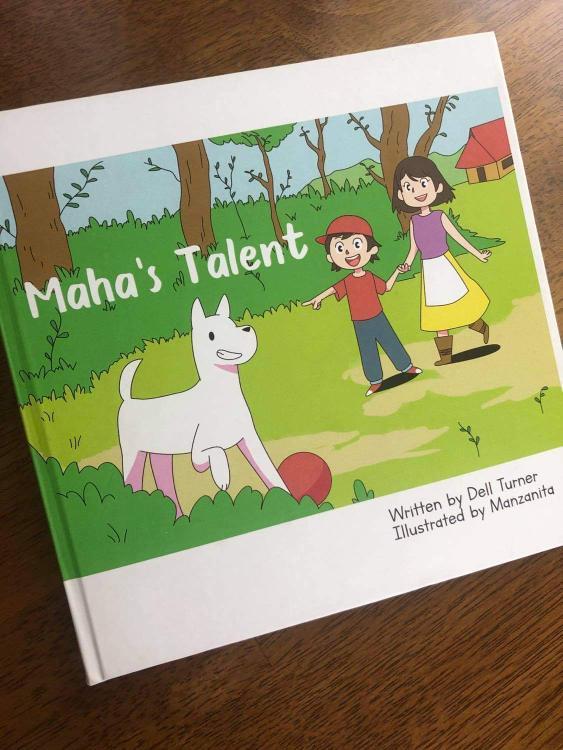 Once during the Chinese New Year in 2018, which was the Year of the Dog, Dimash was offered an interesting challenge: draw a dog with only one line.
The drawing instantly won the hearts of Dears, and they gave the adorable dog the name Maha, short for the word "mahabbat", which means "love" from the Kazakh language.  Maha immediately became popular with fans, and began to appear on T-shirts, bags, badges and so on.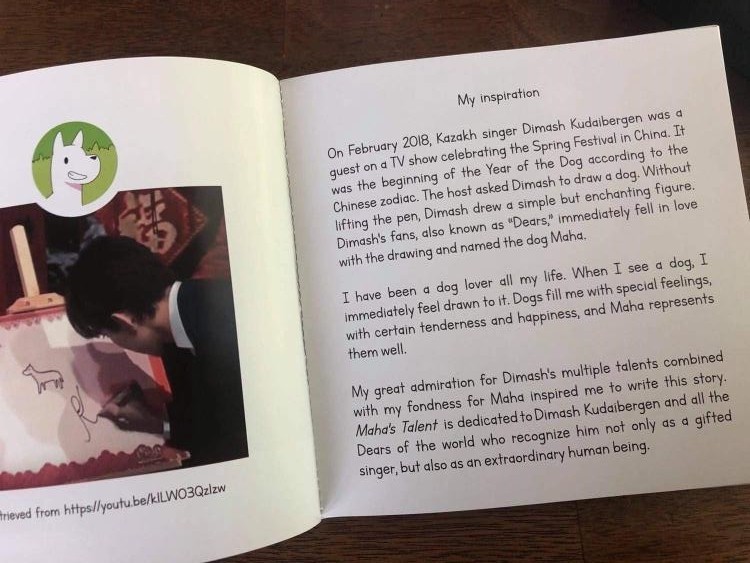 Dell Turner was so inspired by the drawing that she decided to create a children's book, where the main character in the story would be Maha.  She asked her artist friend Manzanita (Cristina Arteta) to draw illustrations for the story.  Thus, in 2019, the book Maha's Talent" was born.
The book tells about a kind, sweet and very understanding dog named Maha, who loves to play with children and always likes to help adults.  Then, one day a talent competition comes to her small town.  However, Maha does not at all know what her talent is, and therefore actively begins to search for one.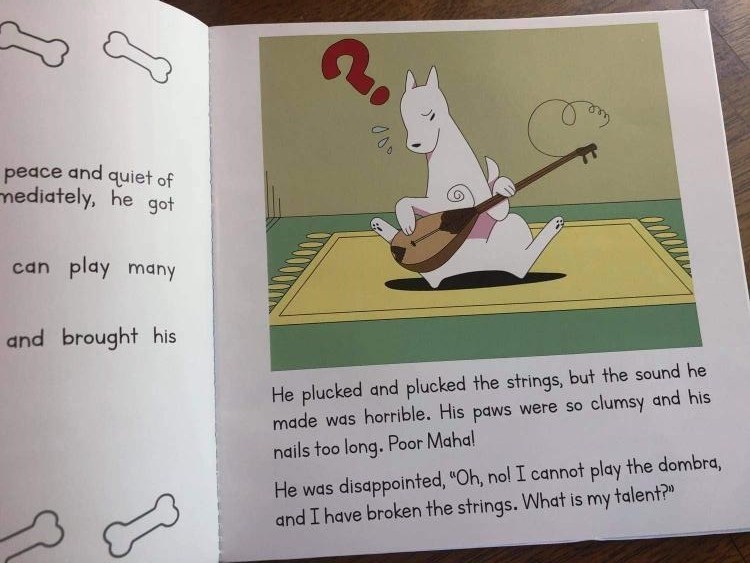 On December 10, 2019, when Dimash had a concert in New York, Dell gave a copy of the book to the artist, and soon plans to share this story with all the Dears.  A small fragment of the book was recently published on the author's personal YouTube channel.