On September 22, representatives of the Dimash Eurasian Fan Club, within the framework of the traditional annual charity event, donated an oxygen concentrator to children's rehabilitation center "Ayala" in the city of Aktobe. Dears from 55 countries participated in the event.
Dimash Eurasian Fan Club has a tradition to hold charity events aimed at helping people in need. This is especially true for children. For the most part, these promotions are timed for significant events such as Dimash's birthday, New Year, or the club's birthday.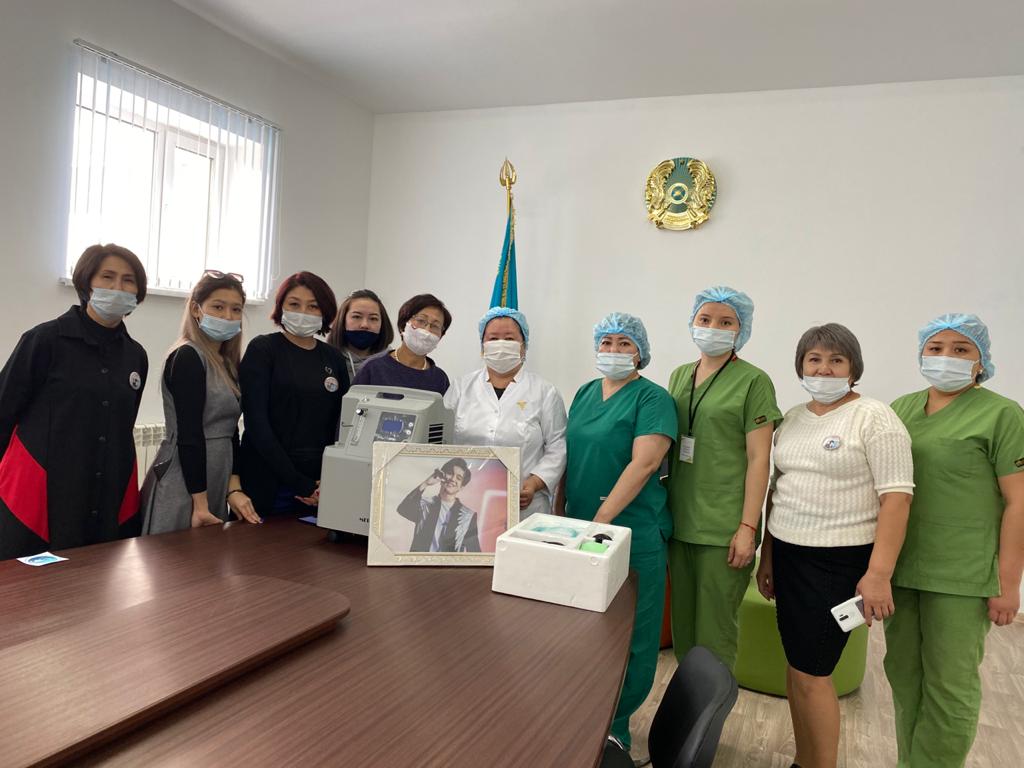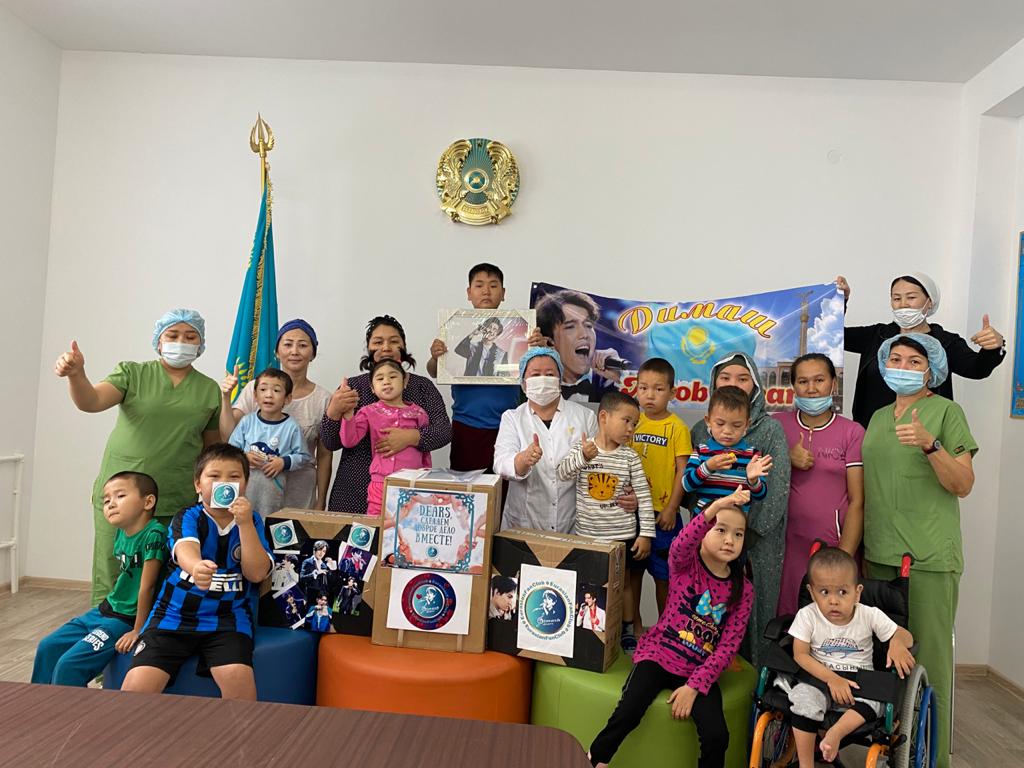 Thus in 2019, several actions were organized to help Damir Fatkulin, the boy who lost both arms in an accident as one of the Eurasian Fan Club's initiatives. Dimash's fans from different countries, cities, friendly clubs and the EFC itself raised approximately 2 million tenge ($5000) for Damir's family to prepare for prosthetics and the installation of bionic hand prostheses.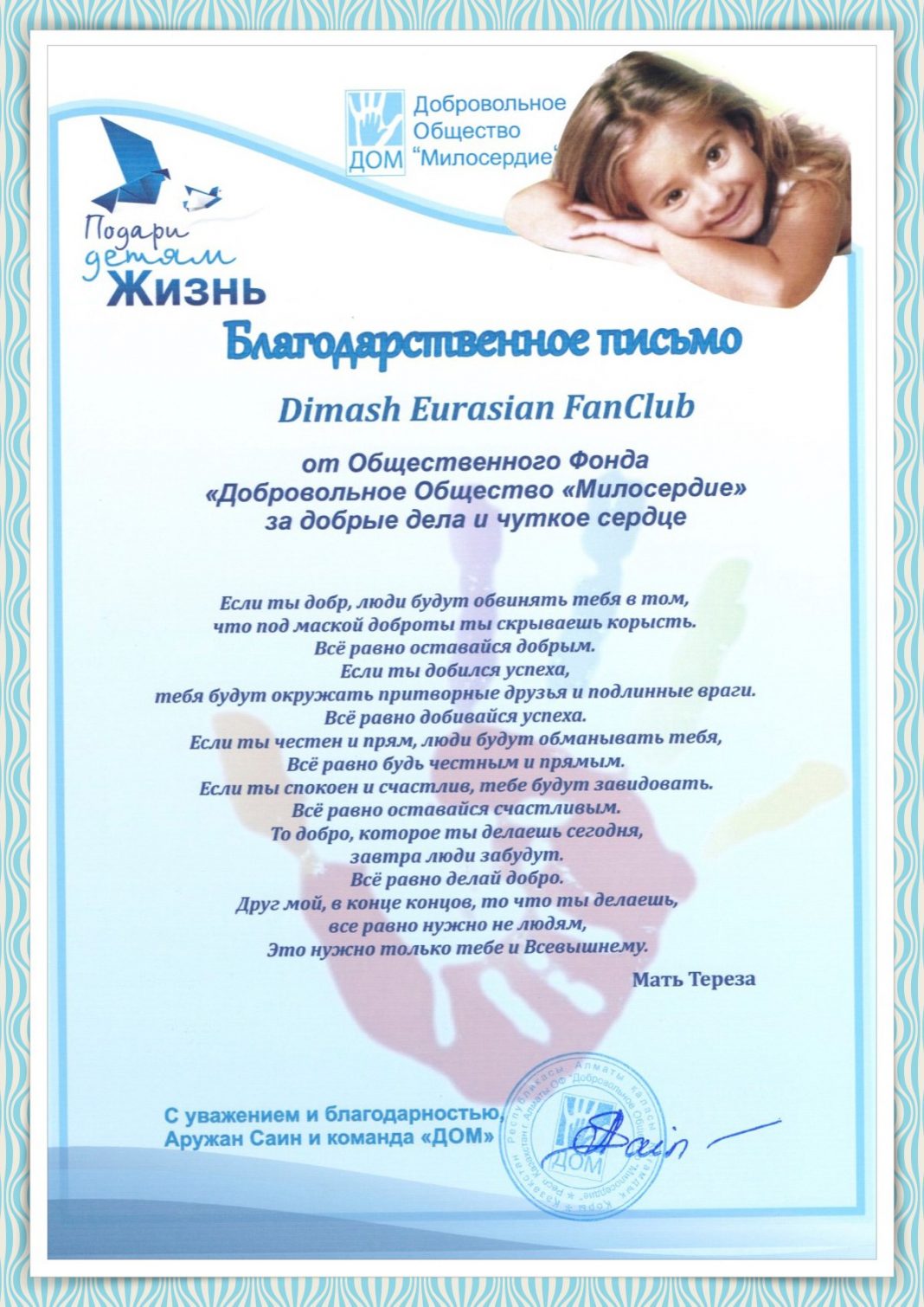 This year, when the whole world was overtaken by the coronavirus pandemic, Dears from the EFC held a charity event in support of children… guessing that we could at least hold this small event to honor our beloved artist, who has always shown in words and in actions that he stands for the protection of children.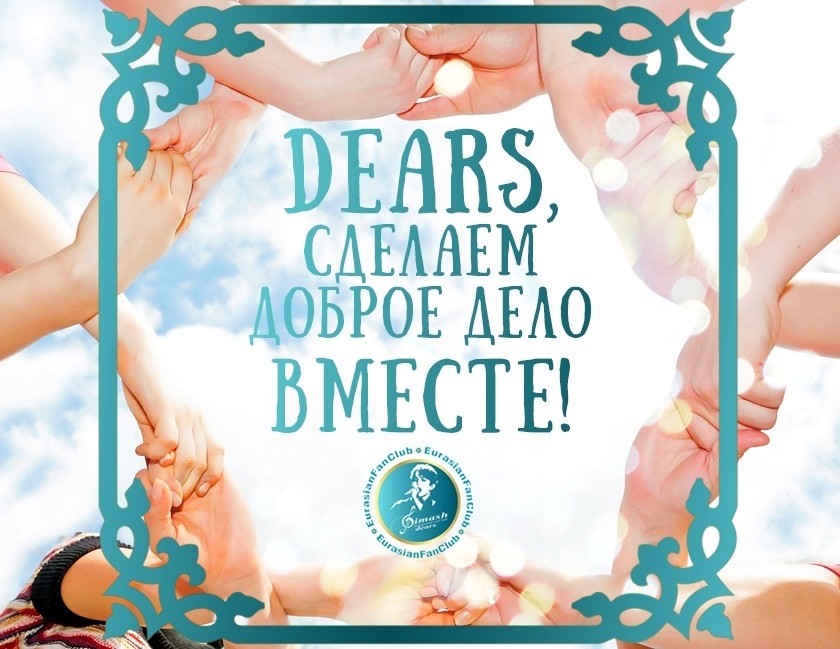 A unique Children's Rehabilitation Center, "Ayala", is located In Dimash's hometown, Aktobe. It specializes in the rehabilitation of children from birth to 18 years of age with severe diseases such as CP (Cerebral Palsy). The center is equipped with modern equipment and provides the necessary techniques to teach children how to stand and walk, perceive information and communicate with others. The staff of the center are attentive, and highly professional, doing everything they can to help children.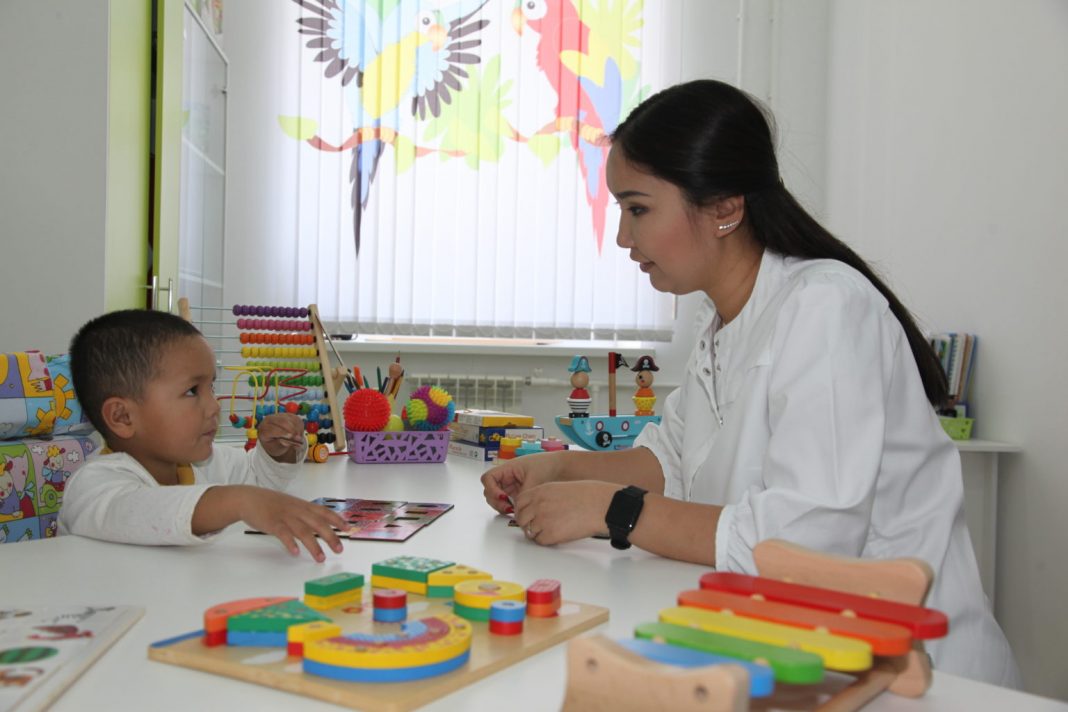 Initially, the EFC planned to hold a small campaign, given the difficult situation in the world, however, despite the difficulties, a large number of people responded to our club's initiative. As a result, we managed to collect a sufficient amount to purchase the necessary equipment for the center. Nowadays, especially medical organizations, need devices that helps people breathe, such as oxygen concentrators.
"The Eurasian Fan Club thanks all the caring people who supported the center and the children who undergo treatment there. These little heroes undergo long-term rehabilitation, showing considerable patience and will, overcoming fear, pain, despair, and showing us all an example of fortitude. The fans from the EFC express their special gratitude to Dimash's mother Svetlana Ermekovna Aitbaeva for her support and help in organizing the action!", – the administration of the fan club shared.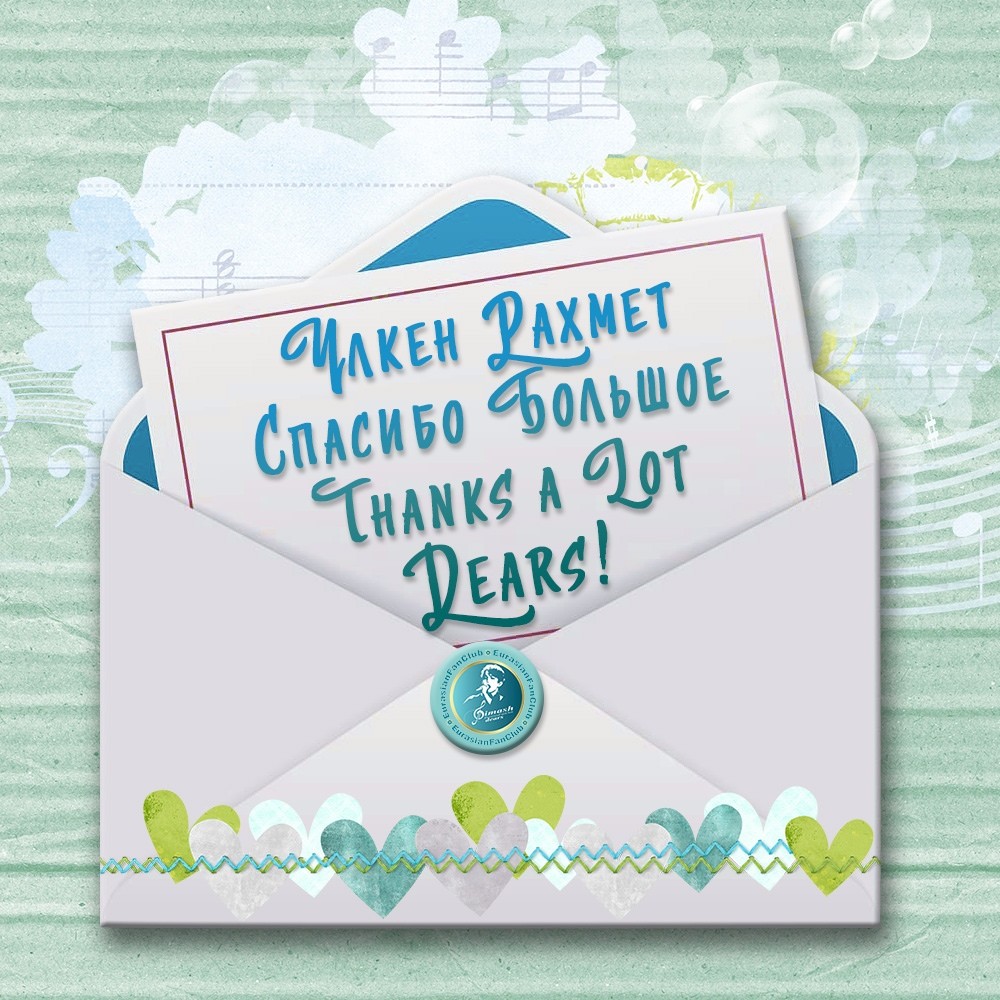 Links
Children's rehabilitation center "Ayala"
https://www.centrayalamail.kz/
Eurasian fan club
Website: https://dimash-efc.ru
VK: https://vk.com/dimashdearseurasianfanclub?_smt=groups_list%3A2
Instagram: https://www.instagram.com/dimash_eurasianfanclub/
Facebook: https://www.facebook.com/dimasheurasianfanclub/?modal=admin_todo_tour
Twitter: https://twitter.com/DimashEurasian?s=09
Classmates: https://ok.ru/group/54147309240480
Media Center: https://www.instagram.com/dk_media_world/