The Kazakh quartet Mezzo is known not only in their homeland, so many people took the news about the group's participation in the "New Wave" competition with interest. What kind of work did the vocalists do before the important final?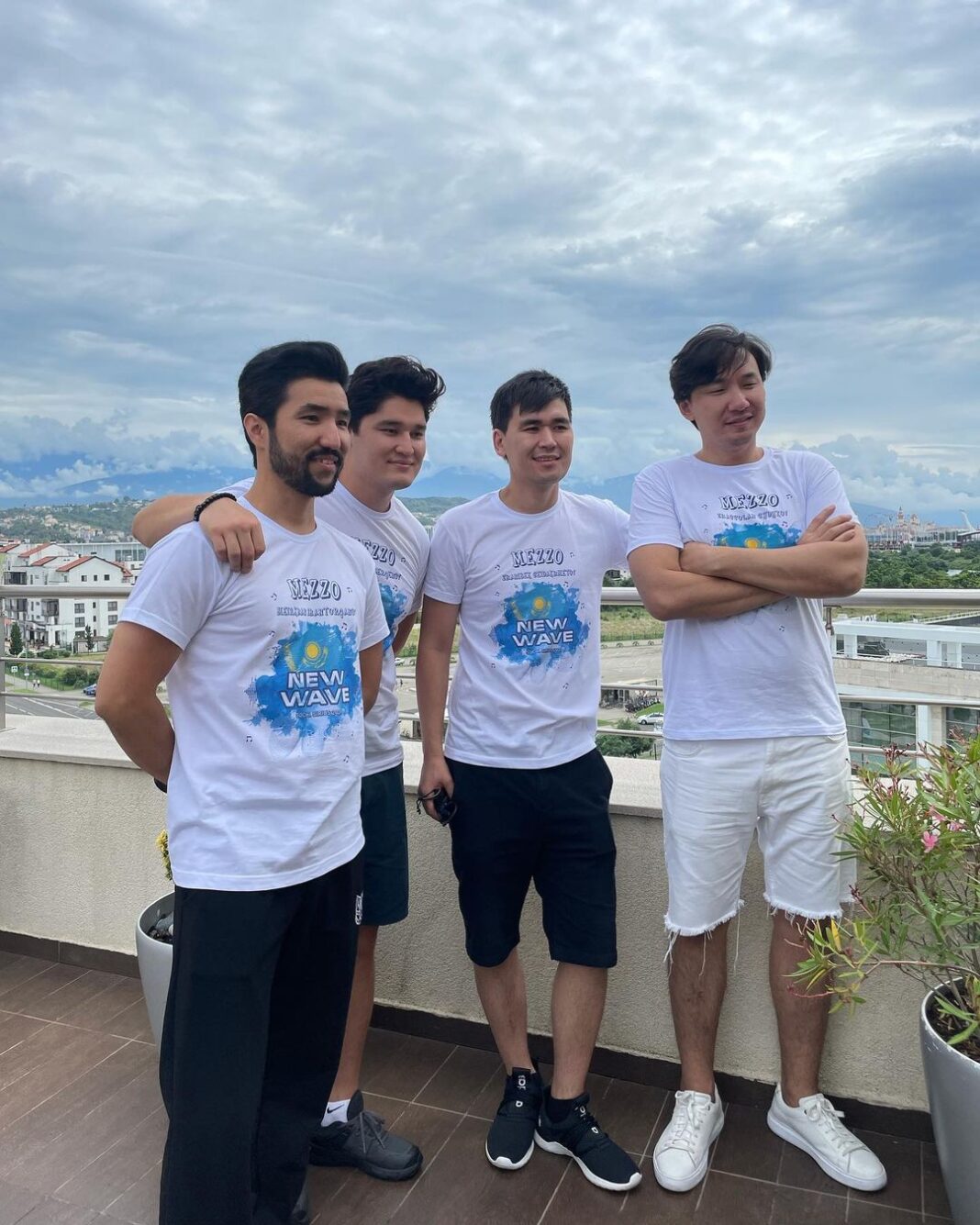 This interview with the editors of DK Media World took place 100 days before the "New Wave", immediately after the announcement of the participation in the competition of talented vocalists from Kazakhstan: Zhasulan Sydykov, Zhanibek Seidakhmetov, Asan Nurbergenov and Meyrhan Zhanturganov.
About the "New Wave"
DKMW: Why did you decide to take part in the "New Wave"?
"It is important for us to participate in contests, because in our genre it is almost impossible to become famous due to hits, this is an amateur genre. That is, releasing a CD today and waking up famous tomorrow is not our story. Therefore, we need to storm the contests and show ourselves to people. We are sure that our audience will love us, they just need to hear us."
DKMW: Where do your listeners live?
"Judging by the statistics of our YouTube channel, most of us are watched in Kazakhstan, Russia, Kyrgyzstan, Ukraine and Turkey."
DKMW: This year Dimash is taking part in the "New Wave" as a member of the jury. Do you think it will be easier or more difficult?
"We will be pleased to see our colleague in the jury, especially a fellow countryman who managed to prove to himself that he can succeed.
When we were deciding whether to go to the "New Wave" or not, information was passed that Dimash would be on the jury. Then we immediately decided that we would participate. Not because it will be easier and we can win. It's just cool, because for sure millions of Dears around the world will watch this contest and, thus, will be able to see us in all its glory."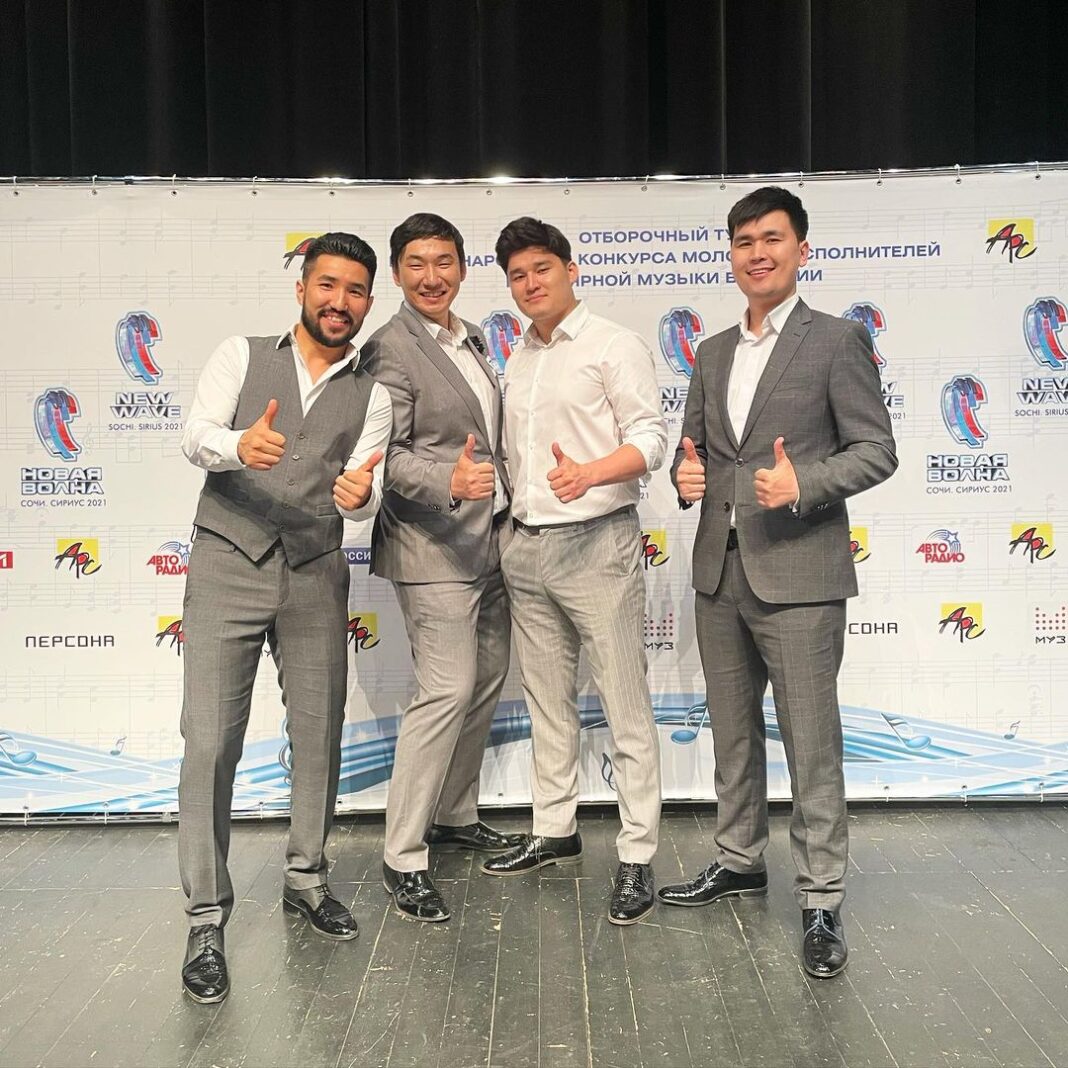 About the group
DKMW: What does the name of the group Mezzo mean?
"The Golden Mean". We have two pop singers and two academic singers in our group. Thus, together we have created a bridge between pop and classical music."
DKMW: How was the group formed?
"Some of us came by announcement, others by invitation, but we really became a group 10 years ago, when we participated in the "X-factor" competition in Kazakhstan."
DKMW: What keeps you together?
"We feel each other – how to finish a note at the same time, we understand when someone takes a breath. At the same time, we have no contracts between ourselves or with the producer. We are together of our own free will."
DKMW: What is your favorite song from your repertoire?
"The most favorite songs are from the repertoire of Muslim Magomayev or Batyrkhan Shukenov. We really like folk songs, where there is an opportunity to improvise, because improvisation in music is the point of freedom that all musicians should strive for."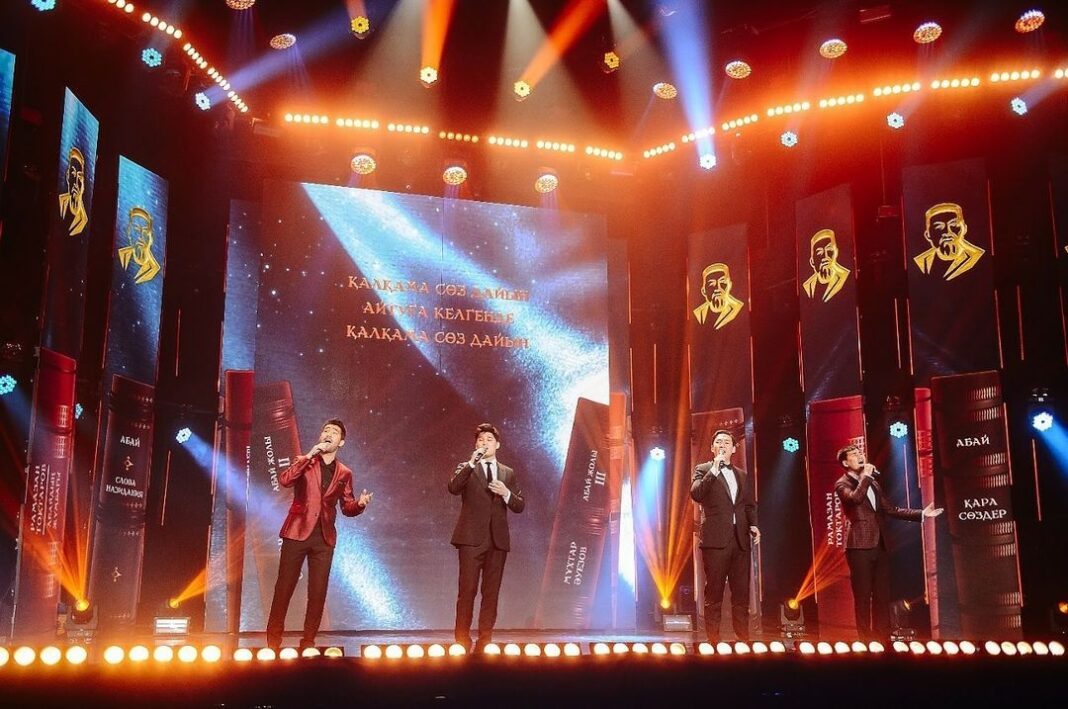 DKMW: Which composer would you like to work with?
"Different people write for us, we are still in search of our genre and style. If you listen to our album Album One Mezzo, then there are a variety of songs: from a heroic epics to compositions in the K-POP style. We are ready for any experiments in music, but we mainly sing in the classical crossover style, which is a very broad genre.
We tried to work with different composers in Kazakhstan. Someone told us right away: "I can't do anything for you in this genre." Others said, "I will try," but the attempt was not very good. It happened that people themselves brought us songs. We tried to find an approach to some special composers, but it didn't work out. Unfortunately, in Kazakhstan, performers are not taken seriously until you become famous somewhere. This is another answer to the question why we need a competition."
DKMW: How do you see the new image of Mezzo?
"It will be four handsome, neatly dressed, with good hairstyles, guys on the big stage, who have tears in their eyes after the performance, and they understand that the part of the script that they have been waiting for for so long has come true."
Watch the full interview on DK Media World's YouTube channel.