The New Wave, the airplane performance and challenging dancing lessons- Mezzo boys talk about how hard it can be to be one of Kazakhstan's most outstanding bands.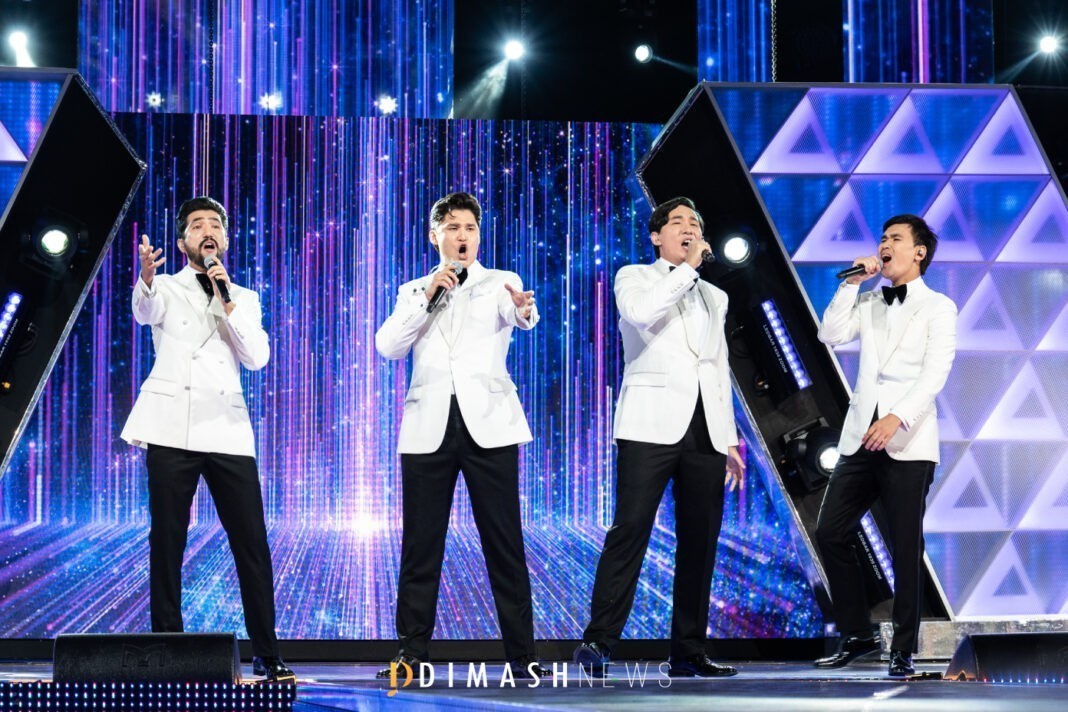 At the New Wave 2021, Mezzo, a classical crossover group, was far different from the rest of the contestants. This time, among 11 participants from 9 countries, the Kazakh boy-band took the 4th place.
DimashNews talked to the vocalists to find out what emotions they got from participating in the New Wave and what they have to deal with when working in not the most popular music genre.
– First thing first, we want to congratulate you on the 4th place! There competition was really high. Was it easy for you to decide to participate this year?
– Thank you for the congratulations! This is our third time participating in the New Wave, the first one was in 2013, then in 2016, and now in 2021. Frankly speaking, we were quite reluctant to go to this year contest. The crucial factor was the fact that Dimash was on the jury board. Not because it would give us a more chances to win, but we knew that with him on the jury, the contest would attract the publicity from all over the world. So, that way more people could learn about us. We decided to give it a try one more time. This year the competitors were strong, so it was exciting to perform.
– Before selecting the repertoire, did you do any research on your opponents? What were the stakes?
– We chose the songs based only on our feelings. We bet on the world hit. But, unfortunately, that song did not make it to the maximum we hoped for.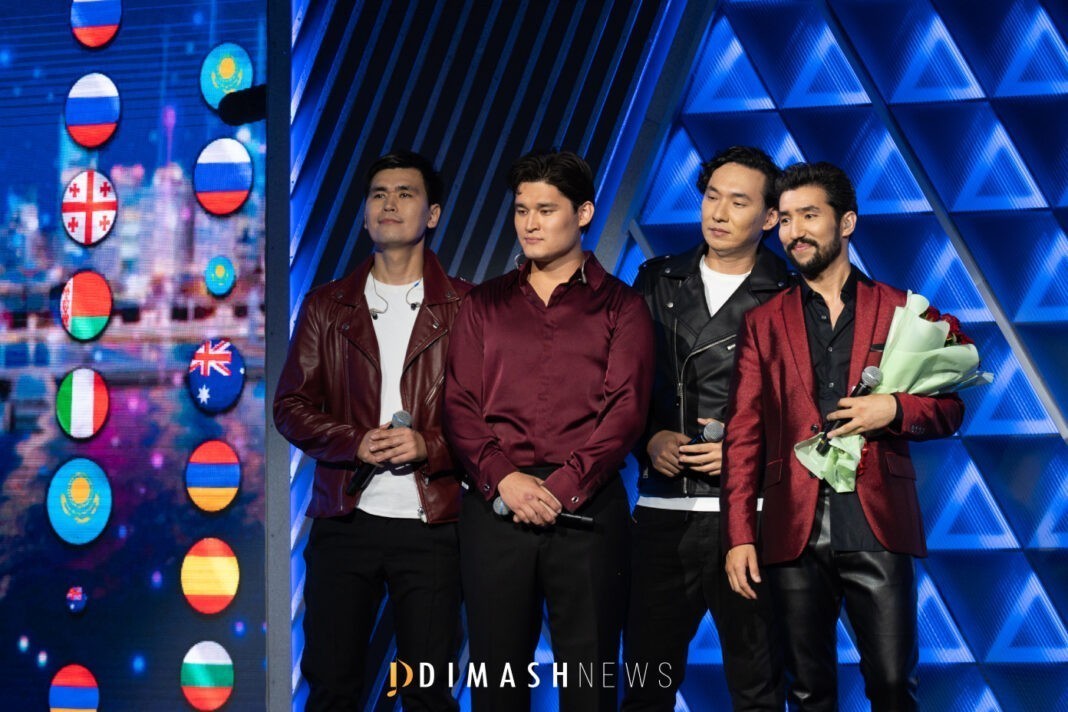 – Did you perform all-time hits at the competition or did you make new songs specifically for the contest?
– These were brand new songs that we hadn't performed anywhere before. We had to change a lot in them, because the performance was meant not last no more than three minutes, and during that time we had to show our vocal and stage skills to the fullest.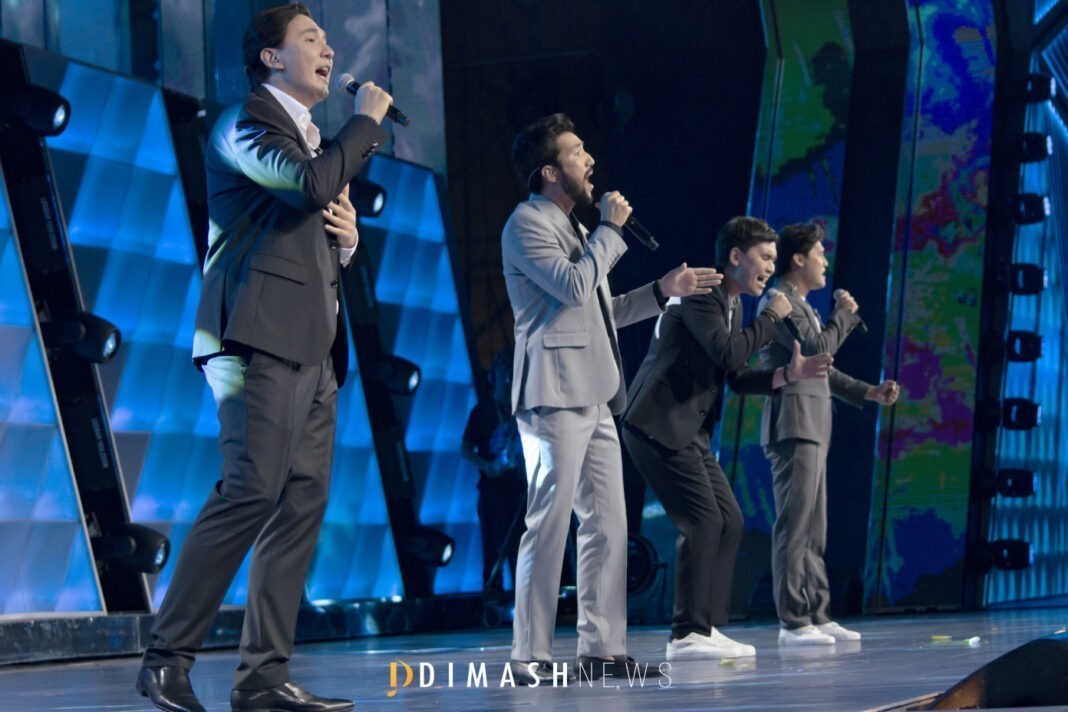 – Let's pretend you weren't a contestant, but just the audience, who would you root for?
– During the contest we had completely different favorites. For example, Asan was more impressed with Alfie from Australia and Fabio from Italy. Zhasulan liked the performances of Saro from Armenia, who won the 1st Prize by the way.
– Tell us about the start of your career. How was the band born and who gave it its name?
– We got together as a band thanks to a casting call announced by our producer Abdel Mukhtarov. The first serious decision we made together was taking part in the "X Factor Kazakhstan" project in 2011. And that was the starting point of the band's history.
The name was also given to us by the producer. At first, it was a reference to the popular French music channel Mezzo. And later on, we gave it our own special meaning. Now, Mezzo is the golden medium among genres.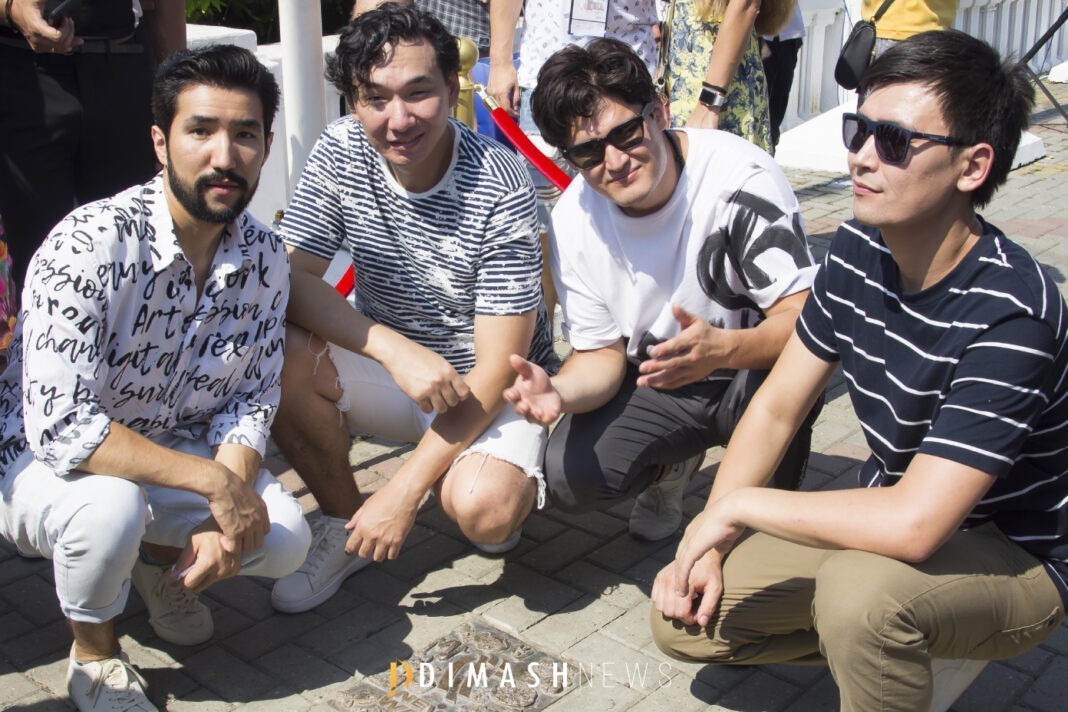 – How do you find a compromise when it comes to creativity?
– We are quite an unusual group of four singers who specialize in different directions. We think that's what helps us to compromise. In Mezzo, absolutely everyone can open up and be the lead singer.
– Who and how do you trust with issues that are not directly related to music, but still important in your career?
– We do everything ourselves, and that's what makes us different from many other projects. That is, all decisions rest solely on our shoulders, from song selection to stage personalities. Sometimes, we argue and fight, but the most important thing is that we always listen to and hear each other.
– How do you feel about the current trends of being always in touch with your audience, doing social media, doing online concerts, live streaming, and participating in challenges?
– Really, not only does an artist have to be beautiful and sound good now, they also get to have a social media page and understand a lot of things going on in the world. If we talk about our band, we sing in a genre that cannot be a priori mass. So, most of the trends go past us. It's hard to say whether it's for the best or not, but we don't claim to be superstars.
It's a little easier for us in this matter, but there's also the other side of the coin. You have to take part in music competitions all the time, you have to prove yourself all the time, because if you disappear for a couple of months, if you don't give concerts and you're not in the public eye, people immediately start to wonder where you have gone.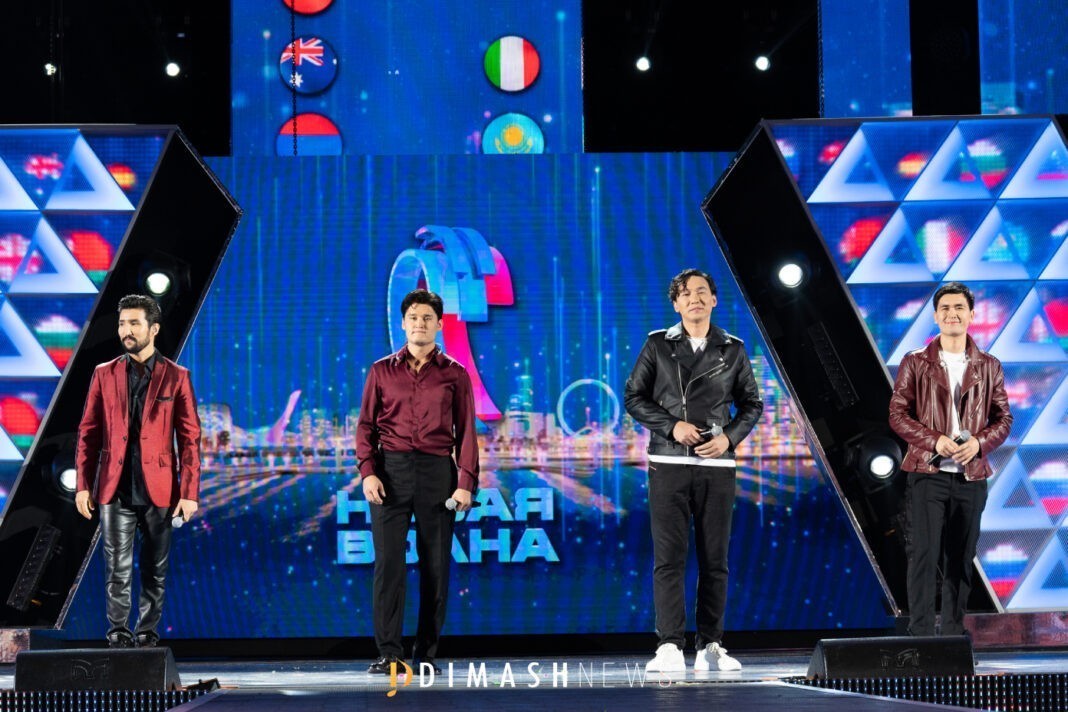 – You have experience of extraordinary performances like, a concert on an airplane, for example What was difficult about it, what was memorable about it? What else would you like to try if you had the chance?
– As for the airplane performance, there was nothing difficult, because with our semi-academic vocals we could perform without a mic any time and anywhere. We were just a little shy. Imagine, the plane took off and all of a sudden, we stand up, the flight attendant announces us and we start singing. However, people greeted us very warmly, they applauded and some of them even recognized us.
We think the biggest challenge would be to perform in a freer and more danceable style. Time dictates its own rules, so at concerts, we sometimes have a little disco at the end, so that people can let their hair down, have a little dancing and go home in a good mood.
But it is the dancing part that has been the most challenging for us… On days 2 and 3 of the New Wave we had do synch dancing, which seemed to be the simplest ones, but they were much more difficult for us than for the other artists.
– Do you have any plans or dreams to collaborate with other musicians? Perhaps you would like to perform with an orchestra, a dance or other band?
– There are a lot of collaborations in our dreams. Let's say singing with Andrea Bocelli or Placido Domingo. The list could be very long.
We've already had experience working with an orchestra. And it was just an inexpressible. Unfortunately, performances like that don't occur very often although it's only in that form that the music we perform reveals itself to its full potential.
As for the dance group – we had no such thoughts. If we grow up to a big concert, then we will think about it.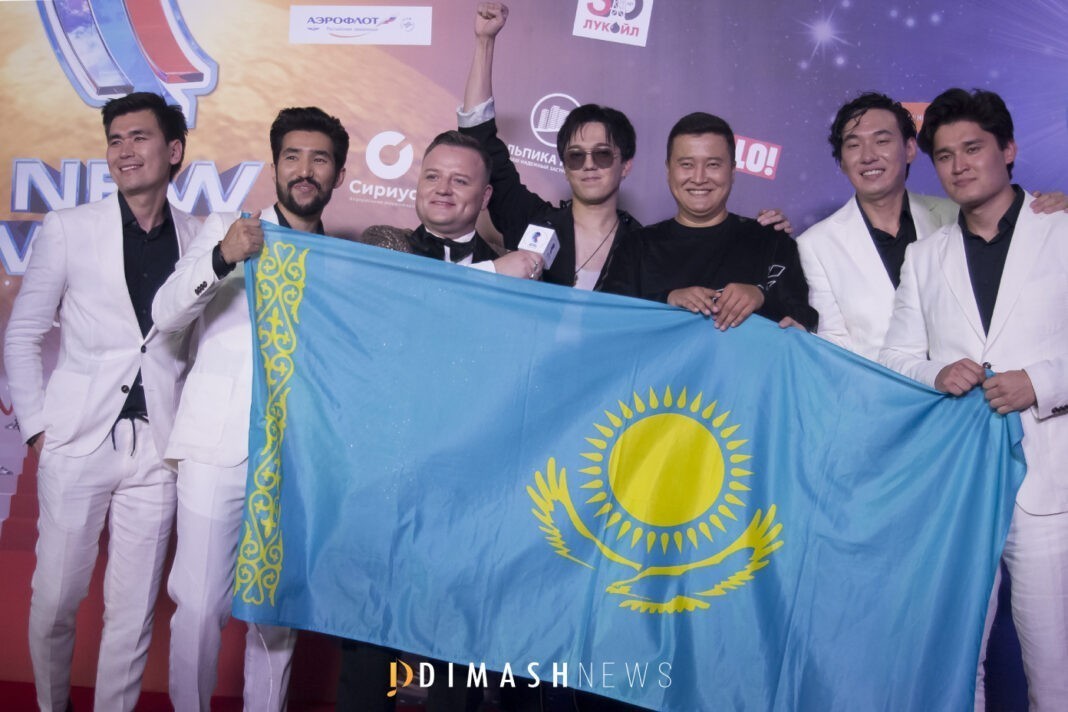 – Let's rewind our lives two or three decades forward. What's in your future? Is there room for other activities?
– We would like to be in a movie. That would be the greatest point. We'd also like to perform in theater, do some teaching. And we really hope that's where the future will eventually lead us.