On November 6, 2023, Dimash visited Geneva, a city that is rightly considered the center of multilateral politics and diplomacy. In Geneva, the artist met with the head of the Geneva office of the United Nations Organization Tatiana Valova.
Dimash visited the Palais des Nations – the second most important residence of the UN after New York, saw the works of art, historical documents and objects in the Geneva Library and UN Archives, and even peeked into the work of one of the multilateral sessions.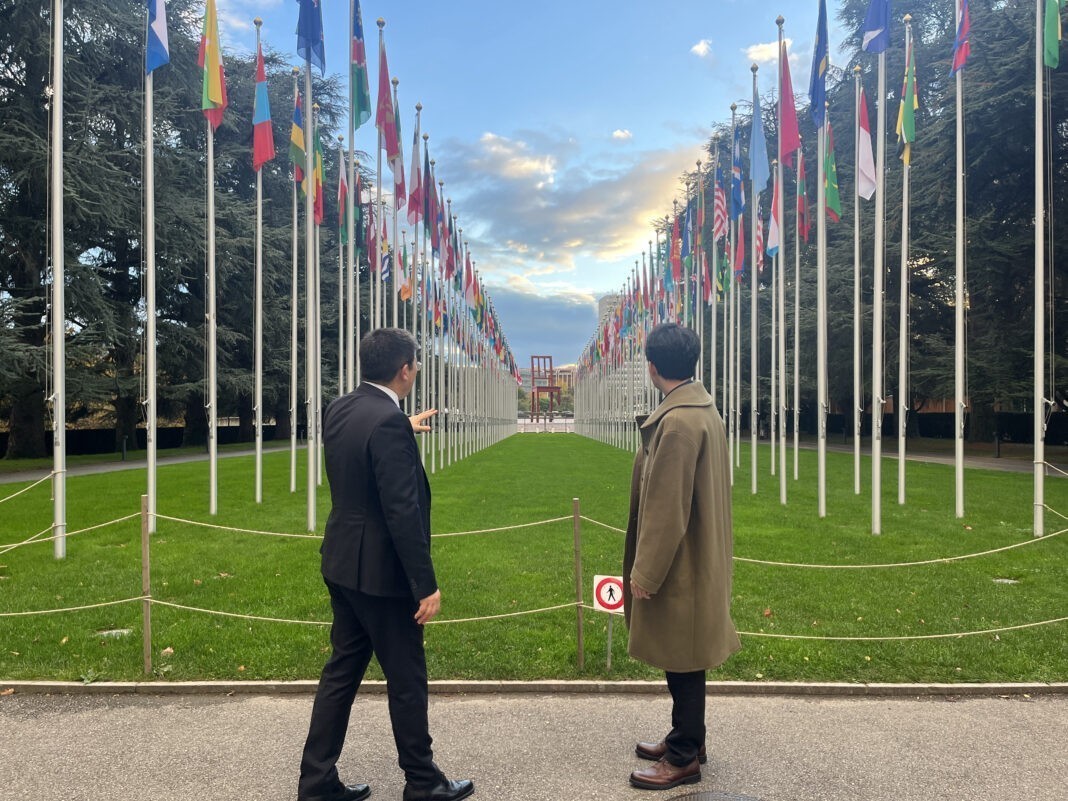 During the meeting, Dimash expressed his support for the Organization, shared his creative plans, noting the special role that famous personalities could play in promoting universal human values and promoting ideas of peace and mutual understanding. According to Dimash, when words cease to work, music can reach people's hearts.
Dimash also visited the Permanent Mission of Kazakhstan to the UN in Geneva, where he talked to Mission's staff and their families. During his meeting with Permanent Representative Erlan Alimbayev, the Kazakhstani artist familiarized himself with Kazakhstan's priorities in working on the Geneva platform.