Maira Dauletbak is one of the people who helped Dimash Qudaibergen to become a world famous singer. The singer's teacher at the University of Arts told about the years they spent together.
On the eve of Teacher's Day, correspondents of DK Media World talked to Maira Dauletbak, a singer who worked for many years in "Kazakhconcert" and a teacher of pop vocals at KazNUI. Among her students are the winners of the Grand Prix of the "Slavonic Bazaar" Dimash Qudaibergen and Rukhiya Baidukenova.
DimashNews publishes the text of the interview with the authors' permission.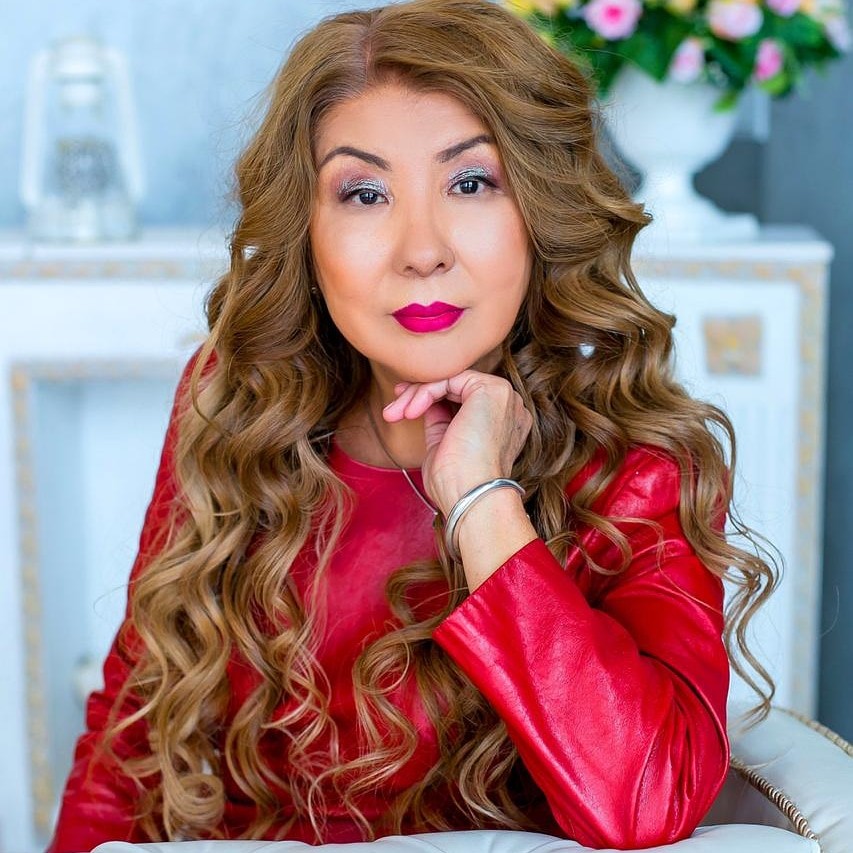 – We got the impression that the "Zhas Kanat" contest played an important role in your life.
– I am a participant and winner of the very first "Jhas Kanat" contest. And in 2012, I was on the jury when I met Dimash Qudaibergen for the first time at this competition. He made such an impression that is impossible to convey with words: he was wearing a white suit, and as soon as he came out from behind the curtains, I said: "Prince!". It's very important when an artist goes on stage full and has something to say. And when he sang, I got goosebumps… Of course, I noticed his talent straight away.
Dimash was in his third year at Aktobe College of Music at that time. When we met backstage, he told me that he would come to the Kazakh National University of Arts, where I was invited to teach vocals in the "Variety Art" department.
– That is, after graduating from a music college in the class of academic vocals, he entered the variety faculty at the KazNUI?
– It was his choice. I advised him to enroll in academic vocals so that there would be a full education in this profile. But he chose the pop department, entered my class.
– What kind of student was Dimash?
– He has a naturally beautiful timbre, a very flexible voice, a wide range. He is a very smart, talented student, coped with everything at once. And, of course, very hardworking.
The voice is a gift, but you need to constantly work on its development. People's Artist of the USSR Yermek Serkebayev said that they study vocals all their lives.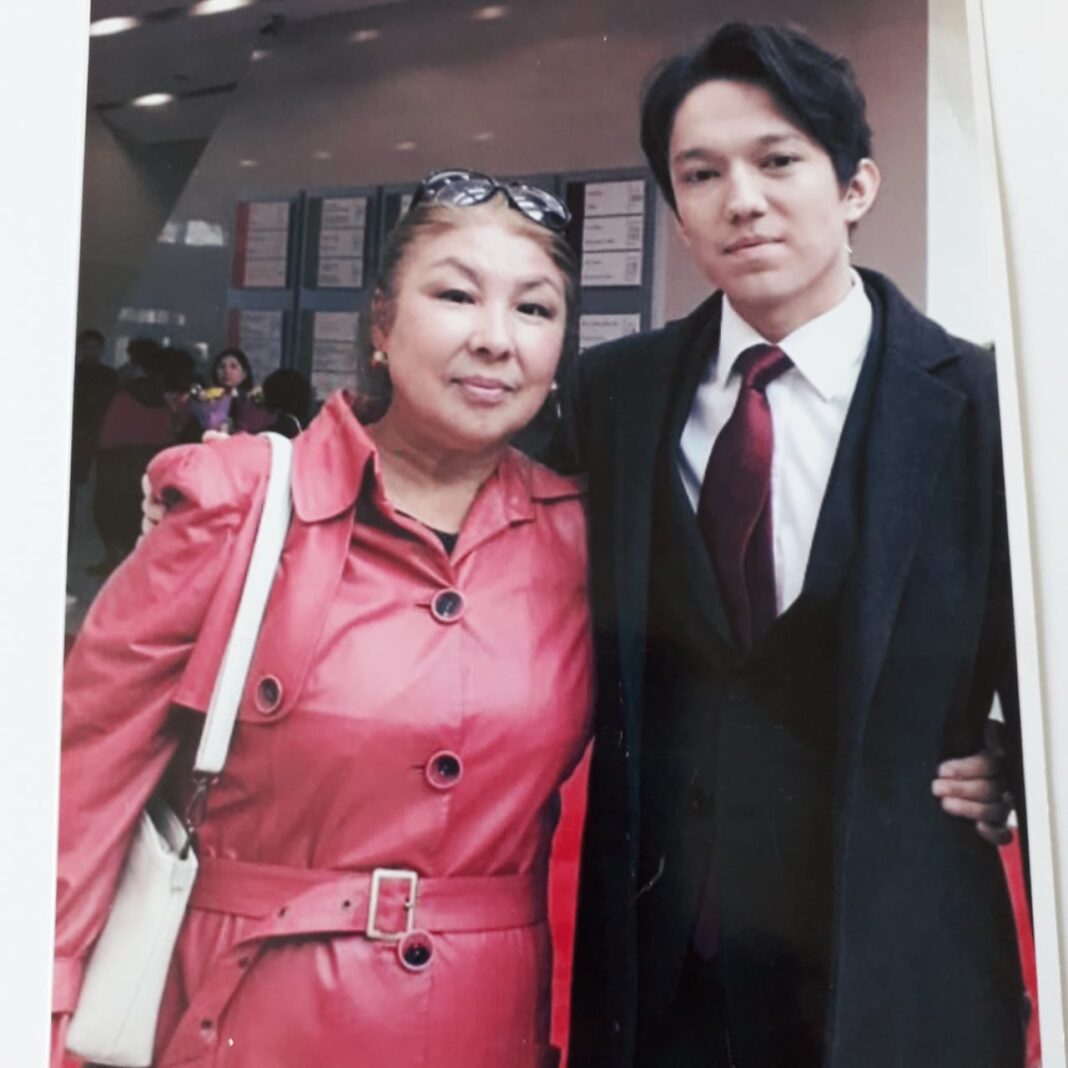 – If we compare Dimash's singing on "Zhas Kanat" and at the Chinese contest "I am a Singer", it becomes obvious that he continued to work hard on his voice during his studies at the university. As we understand, this is largely your merit.
– With age, the voice changes, and a person develops intellectually and physically. Therefore, the manner of singing that Dimash had on "Zhas Kanat" – is a good, professional performance for that period.
And then there was development: the timbre became richer, beautiful overtones and coloring of the voice appeared. He developed a chest resonator, a lower register. The range has expanded, the transitional notes have become beautiful.
At the same time, Dimash has grown professionally – he has gained confidence, a manner of holding himself on stage, communication with the audience. Of course, these years have not been in vain for him. In addition to his talent, he gained professional experience as an artist in the genre of pop performance. In addition, he mastered the repertoire, which he taught with a special passion. Subsequently, the knowledge of diverse world-class musical masterpieces was useful to him in life, which I am very happy about.
– Judging by the latest works, Dimash continues to expand the range not only down, but also up. How do you approach the fact that your students master the upper and whistle registers?
– Dimash's top notes become even more full. No need to be afraid of high notes! They should be approached with curiosity and even irony: "Can I?" And then technically these notes pass very easily, and the muscles remember, muscle memory makes it easy to cope with them. From rehearsal to rehearsal, these notes become more and more beautiful, because the excitement and fear go away.
– You prepared Dimash for the Slavianski Bazaar contest in 2015 and were with him when he received the first Grand Prix for Kazakhstan. How did it all happen?
– By 2015, Dimash was already the winner of several international competitions, he performed brilliantly at the republican competition, and we received an invitation to participate in the Slavianski Bazaar festival from Kazakhstan. But the answer was not given immediately, because we understood that it was a big responsibility: if you go, then for the Grand Prix! That was our motivation.
I prefer my students to choose their own works for the competition. Then we are already working together on the material and image. We came to a consensus that it is necessary to perform "Daididau". When he sang it at the competition, I couldn't resist – tears came from my eyes from the emotions. I am glad that we made the right choice of songs and got such a high result: Dimash became the first participant from Kazakhstan to receive the Grand Prix.
– What qualities do you think a modern artist should have in order to succeed?
– The first is a love of singing, then curiosity, intelligence, of course, professional training and the ability to educate yourself.
It is necessary not only to listen to the best singers, but also to read a lot of literature, be interested in great musicians, their art and skill, attend various concerts: symphonic music, opera, and ballet, watch good films, go to museums. A creative person must fill his inner vessel, while working on an image, everything is transformed, and the vocal cords begin to sing. You need to sing with your heart, soul, then the notes sound so divine!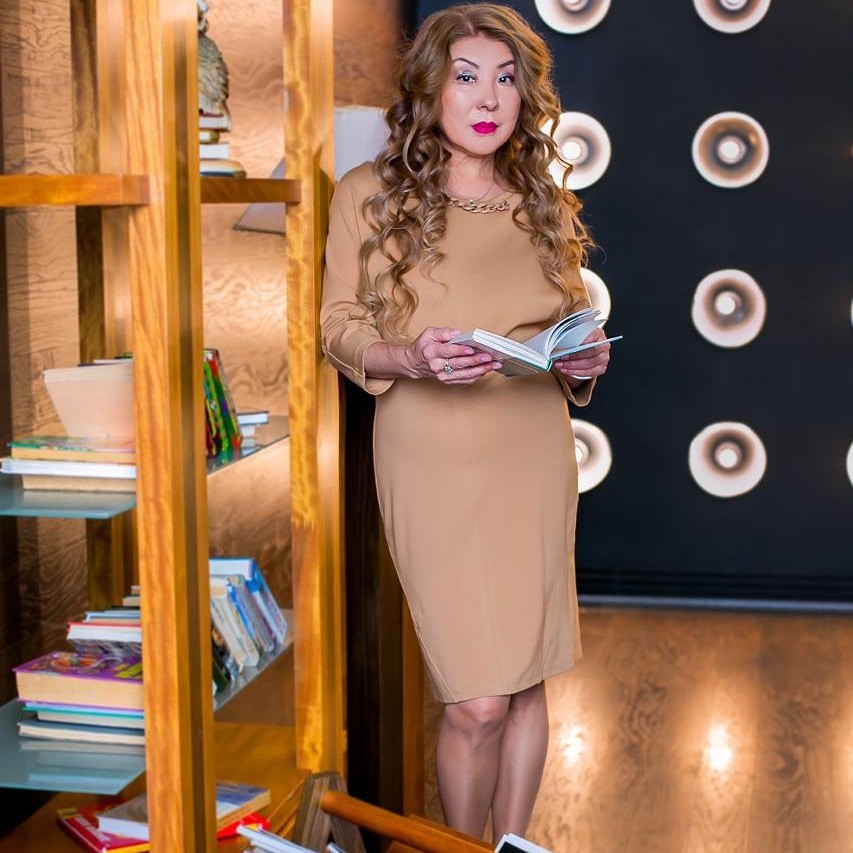 – Many young singers, such as Ruhiya Baydukenova, whom you also sent from "Zhas Kanat" to study at KazNUI, Yerzhan Maksim, who is currently studying with you, look at Dimash as a model and follow his path.
– At this time, he is an example for many young performers, they try to be like him, learn to sing as beautifully, dream of becoming as popular as Dimash. I always wish him a creative flight. He is a very intelligent, well-mannered and intelligent student. Now he is a great artist. Each chick flies out of the nest. Dimash flew away and soars high, this is happiness for his teachers! May his wings not get tired, and may he rise higher and higher!
Olga Terikov, DK Media World