On January 16, 2021, Dimash Qudaibergen held the "Dimash Digital Show",  an online concert, on the American platform Tixr in collaboration with the non-profit charitable organization Project C.U.R.E.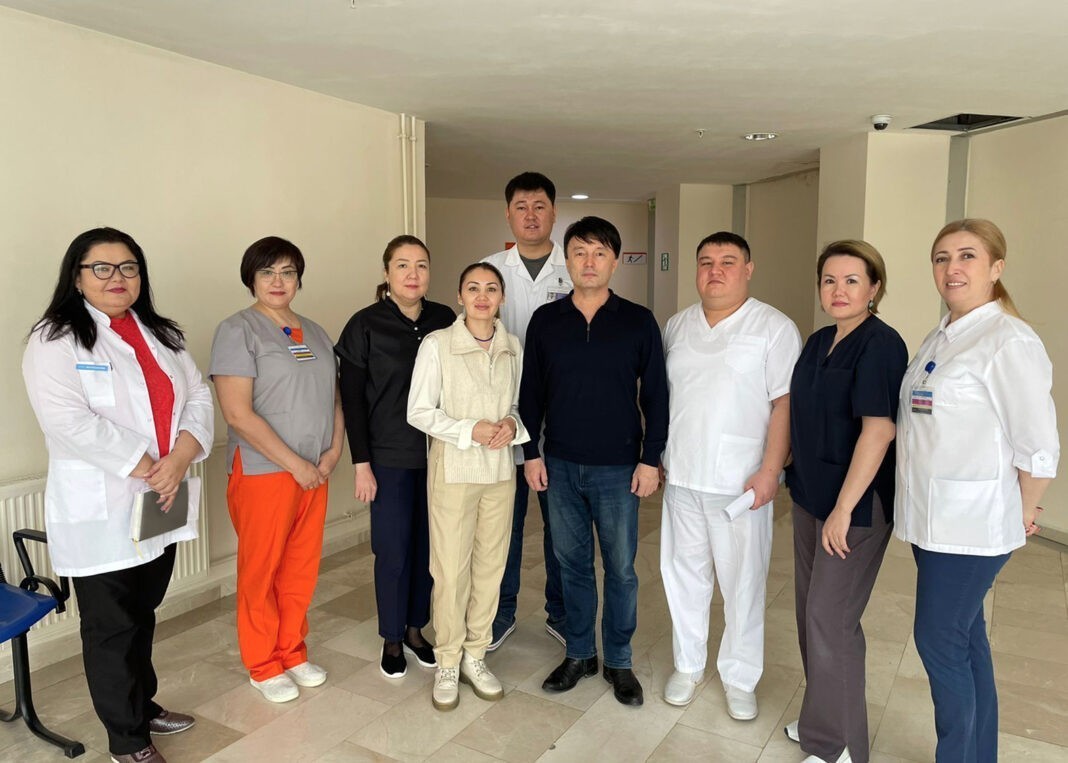 As a result of the collaboration between Dimash and the charitable organization Project C.U.R.E.,  medical equipment and materials were delivered to the "National Research Oncology Center" in the city of Nur-Sultan. The donations to the medical center included beds, wheelchairs, surgical caps, gloves, surgical masks, goggles, face protection equipment, gowns, and N-95 masks.
On February 21, 2022, head of the DimashAli creative center Qanat Aitbaev, project coordinator Kymbat Zhakupova, and the editors of DimashNews visited the NROC, examined the delivered cargo and talked with the center staff.
Qanat Syzdykovich Satybaev, First Deputy Chairman of the Board of the NROC, in an interview with a DimashNews correspondent, stated that at present, equipment and materials intended for the treatment of cancer patients in the current epidemiological situation in the world are actively used by the center.  Beds have been installed in the wards, and medical equipment serve to ensure the safety of staff and patients.
Personal protective equipment plays a special role when working in a specialized department for oncohematology patients with coronavirus infection.  This department was opened on the premises of the NROC, since the hospitalization of such patients in general hospitals carries very high risks due to zero immunity in cancer patients.
As a result of the meeting, Qanat Satybayev, on behalf of the NROC, expressed gratitude for the humanitarian assistance provided.  He wished success to Dimash Qudaibergen in his work and noted that for many patients who lose their motivation in life due to a serious illness, immersion in creativity is a very important moment and helps people to live on.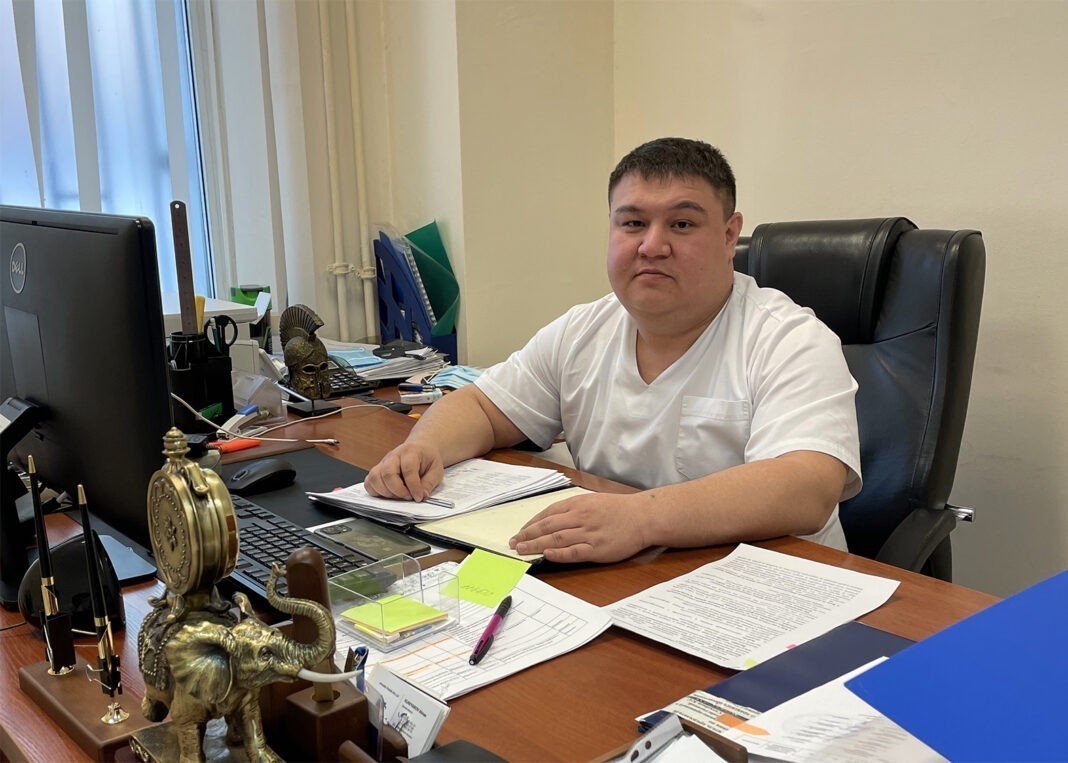 "This help was really feasible for us.  As I said earlier, a COVID department for cancer patients was opened at our center so that we would not send them to a covid hospital, and they would be treated here.  We were given such a task, we fully implemented it and used the humanitarian aid that was provided to us.  We have used them extensively and will continue to use them for the benefit of our patients.  Saving even one human life is already a huge reward," said Qanat Satybaev.
The "National Research Oncology Center" was founded in 2018, and today it is the leading scientific center in the field of oncology in the countries of the Central Asian region.
Highly qualified specialists at NROC provide oncological care to patients in accordance with international standards, perform all types of operations on neoplasms, and also perform kidney and liver transplants.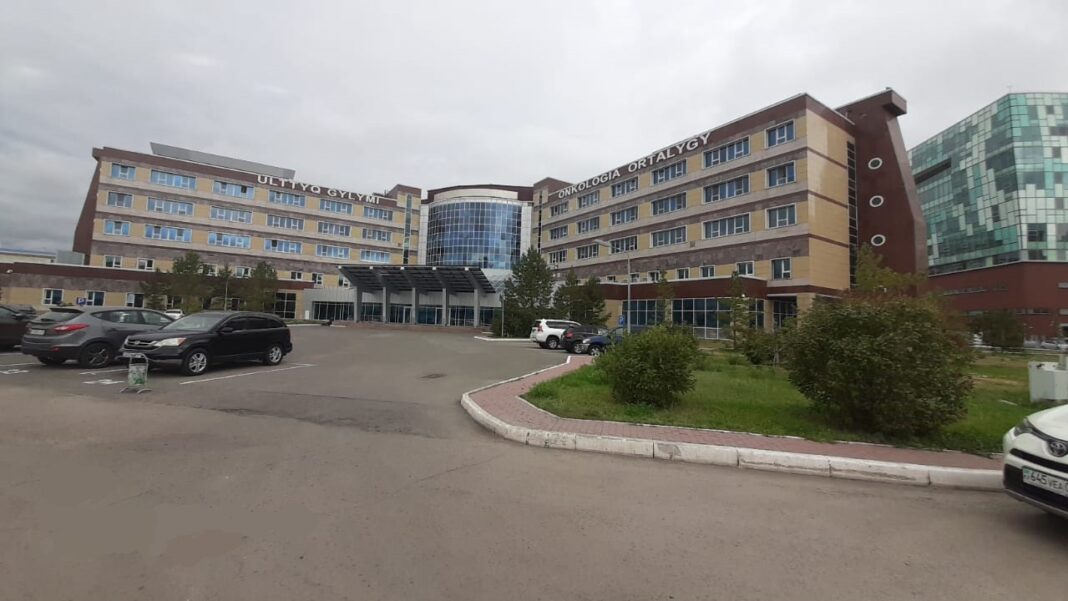 Currently, a project is being implemented in the capital to build a new oncology center with high-tech equipment, where international experience will be actively used.
The NROC is planned to eventually become a leading center of international standard, which will include research laboratories, an educational and clinical section where the most advanced technologies will be presented, and departments of radiation, laser, proton and nuclear medicine.  Patients will be able to receive the full range of medical care from early diagnosis to high-tech treatment and rehabilitation in Qazakhstan without the need to travel abroad.