For artists, fan clubs represent their most important and precious support that feeds their inspiration and creativity. Today we bring to your attention the history of the first and official Dimash fan club "DOFC". Its sole purpose is to support your favorite artist anywhere in the world, wherever he is.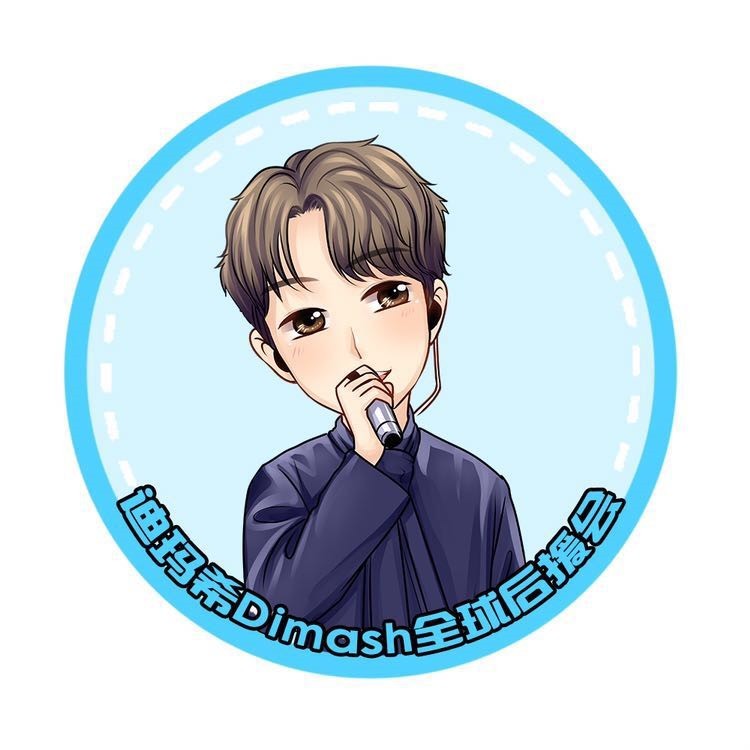 Dimash Official Fan Club (DOFC) was founded on January 23, 2017. It is a fan club officially certified by Dimash and the agency BG Talent in China.  The objective of the club: No matter where Dimash is in the world, Chinese Dears will go there to support.
The functional groups under DOFC are administration, translation, art, videos, copywriters, and public relation. There are also branch stations in Beijing, Northeast, Huadong, Guangdong, Central, Southwest and Northwest, of China. All branch stations coordinate and work together closely. Due to a significant number of Dears in China, other fan stations of various themes have also been formed, such as Care for Dimash fanclub, Online Dimash Zaozuo Group, Dimash DataKing Group… (refer to sheet 1), which have been playing very important roles among fans.  In addition, hundreds of personal accounts specialized in photography, painters, video editors, resource handling, etc., are still making great efforts to promote music of Dimash.
No matter where Dimash is, we CN Dears have always been unifying in one to support him in career development.  As the sole official representative of all Chinese Dears, DOFC has undertaken this mission since its inception, to gather strength for music art of Mr. Dimash Kudaibergen and to unify Dears who have this common wish.
Weibo:关爱迪玛希集团粉丝会

Ins:Care_for_dimash.fanclub

Weibo:外滩524号

Ins:524_the_bund

Weibo:Online迪玛希造作团

Ins:Online_dimash_zaozuo

Weibo: DikOrange柑橘苗苗班 | 迪玛希

Ins:dikorange

Weibo:迪玛希DataKing数据组Dimash Official Data Team
Weibo:Dimash_77滚滚吃花团

Ins:dimash_pandas_trove

Weibo:迪玛希APS打投小分队

APS Data Team of Dimash

Weibo:Dimash_LookBook

Ins:dimash_lookbook

Weibo:迪玛希的脆皮鸡天团

Ins:Crispy_lovedimash

Weibo:迪玛希Dimash音饭站

Ins:dimashmusicfan club_cn

Weibo:Dimash-Taiwan

Ins:dimashtaiwan

Weibo:迪玛希Dimash视频汇集站

Dimash Video Summary Station

Weibo:Dimash48太后驾到

Ins:dimash48taihou

Weibo:深海鱼-Abyssal

Ins:shenhaiyuabyssal
(The above are representations of active fan accounts)
Supports for music works
Album sales
On June 14, 2019, Dimash released his first digital album "iD" in China. Together with the fan stations, we organized Dears to purchase and promote the album. It broke through triple platinum sales (3 million RMB) in 47 minutes on QQ Music and became top hit in the album sales chart many times in a row.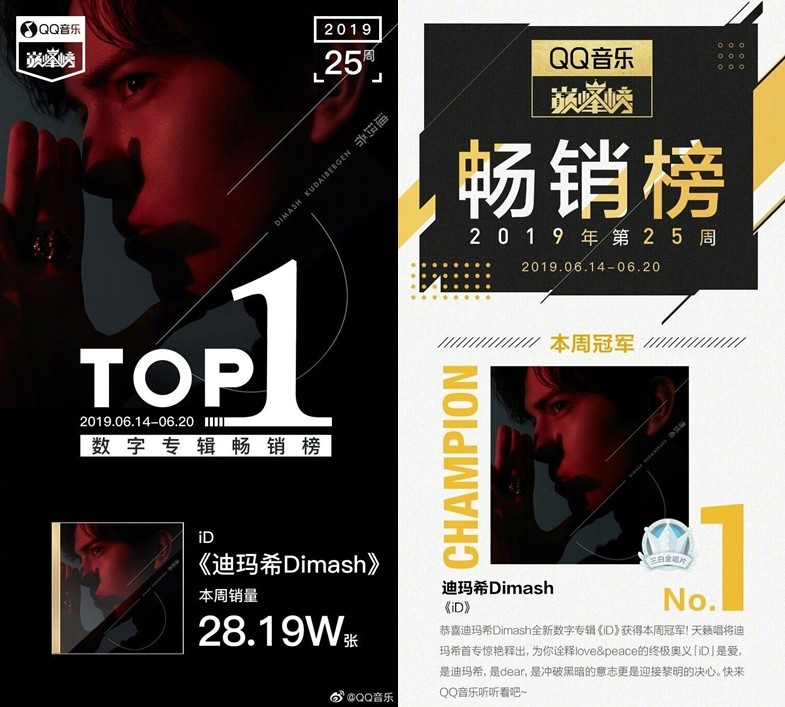 2. Hit music charts
The Music cherished the most by Dimash is also what Chinese (CN) Dears cherish. Whether a single newly released or a MV newly shot, CN Dears would fully support. Dimash's magical interchangeable voice and undeniable talent attracted millions of CN Dears to fall in love with his music. The artist deserves all the accomplishments listed below.
Besides purchasing new singles, Dears drive up every single new song of Dimash on the popularity charts. Eight of them hit the annual top 100 chart in QQ Music. "Ocean over the time" ranked the eighth place with popularity of 5.366 million (RMB ¥536,600) along with Popularity Diamond certification. Another ten of all songs have reached Popularity Golden certifications including Pinnacle Golden Single for "Hello" and Screaming Golden Single for "Screaming" and "The Crown".
From the first song "S.O.S" to the latest "We Are One", CN Dears have contributed approximately 30 million of popularity (RMB ¥3,000,000). "Our Love" and "Only You" hit No.1 on Weekly Chart. Many of them hit No.1 on Daily Chart such as "Have a Blast", the postlude of Jackie Chan Movie "V-Guard". The movie OST "Couldn't Leave" attached 3.159 million of popularity votes in 26 days since the song was released on NetEase Music.
QQ音乐平台共有:
1首人气钻石、
1首巅峰黄金、
2首尖叫黄金、
8首人气黄金,
加上其他歌曲,
人气值合计约3000(300万元RMB)
On-site support
Birthday Celebration
Dimash celebrated his birthday on May 24, 2017 in China with Dears. We made a "blue ocean" for him and made him experience an unique birthday. Dimash wrote "Today is 难忘的一天"! ("an unforgettable day" in Chinese) as a thank you note to Dears.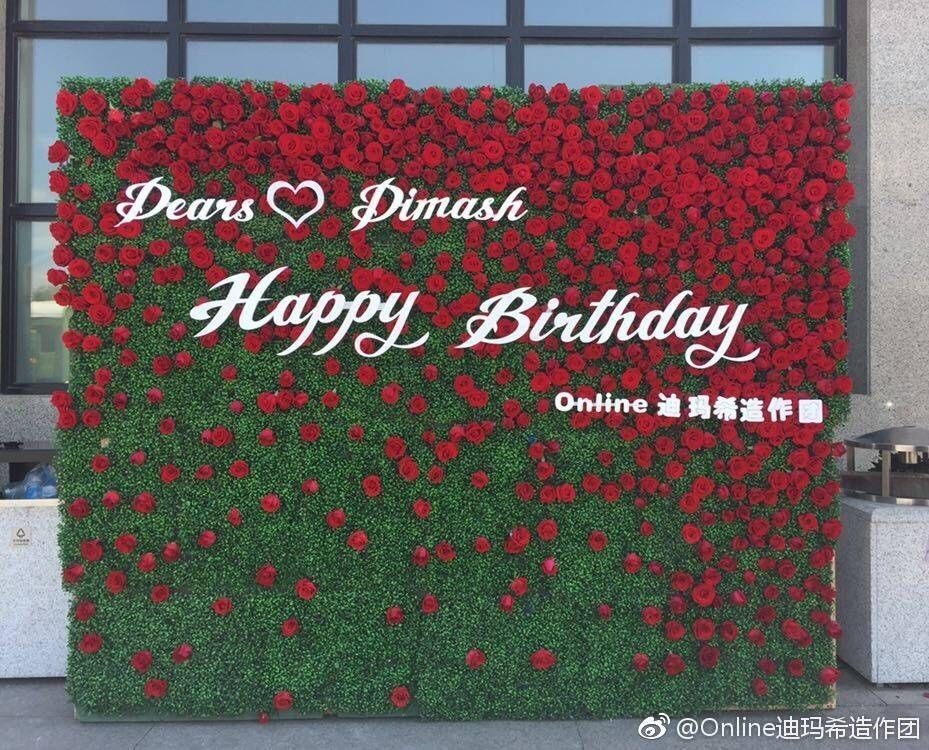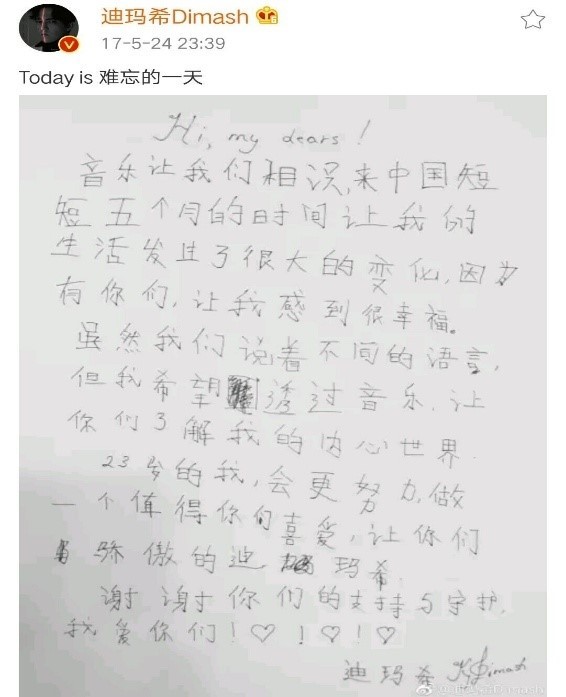 2. Concert support
During three concerts in China, CN fan stations collaborated with each other inside the venues. On the outside, each station set up boards, roll-up banners, flags and various customized LED fan boards. They also gave away limited-edition gifts such as banners, handheld fans, clear cards and badges, bracelets, ribbons, hand warmers, throat lozenges, hats and T-shirts. CN Dears have brought this tradition to world tours in order to support Dimash.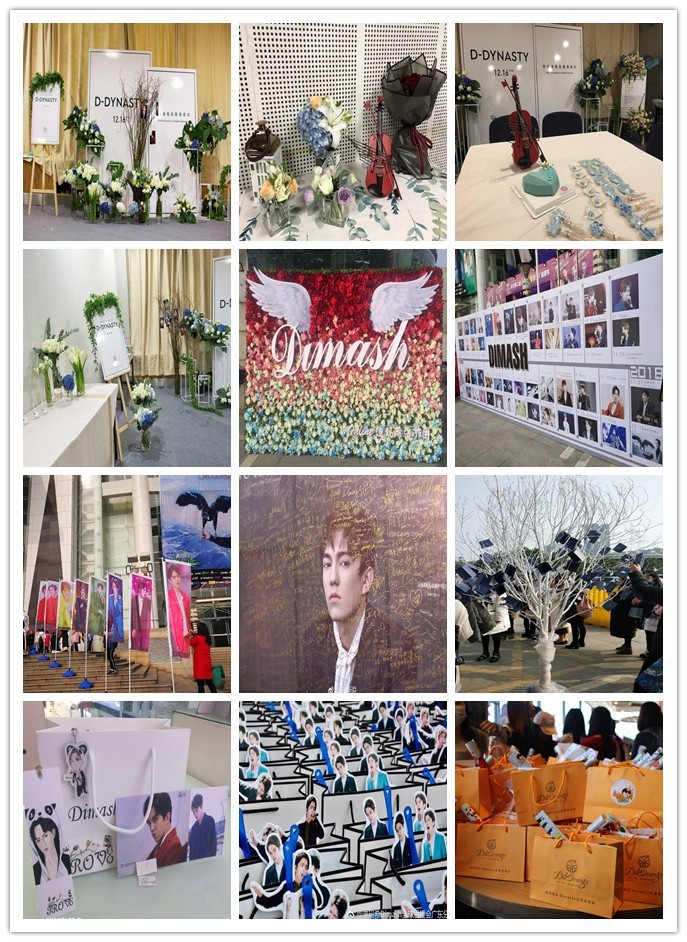 3. Event support
In addition to concerts, we have been supporting Dimash at all events. It is our goal to cheer for Dimash and made him feel loved and supported from Dears at every single performance. At "MTV Global Chinese Music Festival" in Shenzhen on July 20, 2017, more than 400 Dears held LED fan boards inside the venue and provided a spectacular support. On Sept. 12, 2018, in order for "Screaming" to hit the Billboard chart, CN Dears strived to exhibit a splendid live scene: from slogans, songs, LED fan boards, banners to venue decoration and flower layouts. The most touching event was at "Mount Emei Music Festival". Dears waited for Dimash from the scorching sun to a rain storm. Dimash insisted singing in the pouring rain together with Dears. It was an unforgettable day for Dimash&Dears!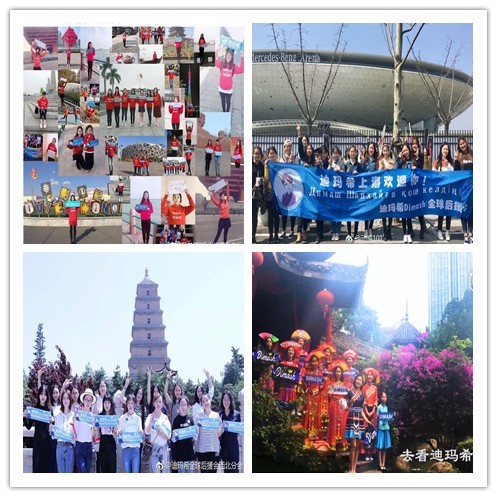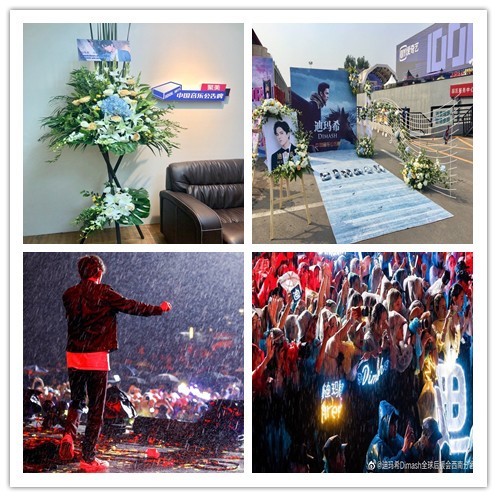 4. Video of Dears support
All-Round Publicity
1. Online voting
Dimash has won many awards from his talent. How could we let him fall behind on voting charts?  As long as his name is on nomination, we'll do our best to make him on top of the charts! The following are the important voting results:
| | |
| --- | --- |
| 2017 MTV Global Mandarin Music Awards -won by voting "The Most Popular Foreign Singer". | |
| 2017 Golden Mango Star Awards-won 1st place by voting "The Annual Favorite Male Singer". | |
| 2017 CCTV "Global Chinese Music Top 10" Award -won by voting "The Annual Favorite Male Singer". | |
| 2017 Weibo Night-won 2nd place by voting "The New Power of Weibo Annual Music". | |
| 2017 Tencent Live Music – "Battle of Memories" won 2nd place of "Your favorite song of your Idol". | |
| 2018 iQIYI Screaming Night "The Annual Most Popular Male Singer"- "Battle of Memories" and "Without You" won 1st place and 3rd place respectively. | |
| 2018 "MV Summit Chart" Issue no. 165 – "Screaming" MV won 1st place by voting. | |
| 2018 "Choose Big Star" program -won the 1st by voting through all episodes in 2018. | |
| 2018 NetEase News- Flower counts from Dears to Dimash won championship over 16 weeks and the annual overall championship. | |
| 2018/2019 "The Celebrity Power Chart" – won consecutively two years "The Most Popular Male Artist". | |
2. Birthday big screens
For three consecutive years from 2017 to May 24, 2019, we have rented hundreds of advertising screens for Dimash in Kazakhstan to play videos for birthday celebration, by which Chinese Dears expressed blessings and supports. It has been reported by Kazinform news agency.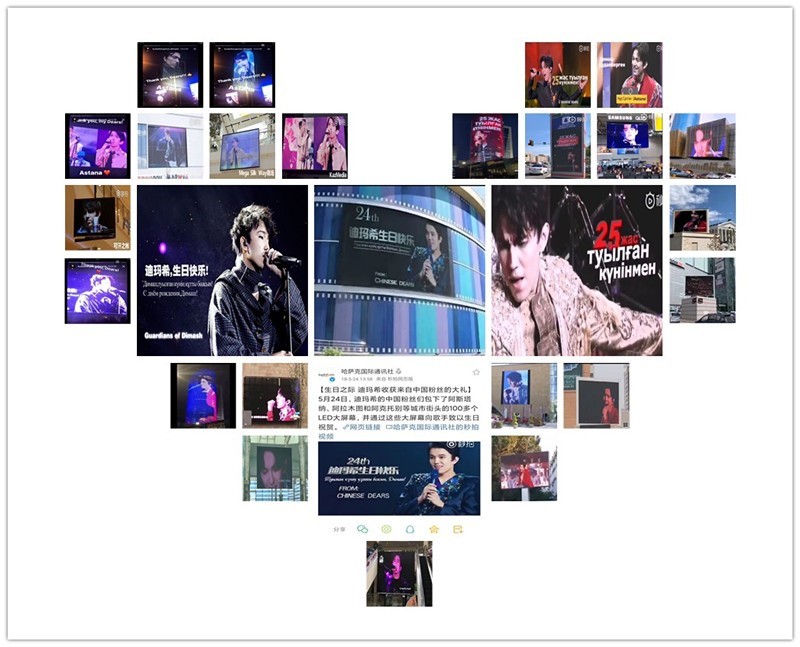 3. Advertising
Dears also promote for Dimash through various approaches. We want more people to know about him, to listen to his music and to attend his concerts.
In March 2017, we took part in "dynamic 101 pulling up Idol" and won the first place with 60.26 million views, which projected Dimash on big screens at Times Square in New York and Lujiazui in Shanghai.
In July, 2017, we participated in the "Yinyuetai Fan Festival" and won advertising screens at Tokyo Shibuya, Guangzhou Tower and Huangxing Square in Changsha.
By participating in "Entertainment Box" and other App promotions, we won by voting for big-screens.
We won a number of open-screen promotional covers such as "Always Entertaining" App. Dears funded personally the screens on post cabinets to promote Dimash's album. DOFC launched an advertising-on-bus campaign in Changsha.
In May 2017, with over 200 Dears involved, Online_dimash_zaozuo initiated a campaign to invest 15 publicity screens in Xi'an, Shenyang, Zhengzhou, Wuhan, Chongqing, Beijing, Chengdu, Guangzhou, Hangzhou, Hefei, Nanchang, Nanjing, Shanghai, Shenzhen and Changsha. Dears expressed love and wishes to promote Dimash and his music.
Online_dimash_zaozuo has also funded a LED screen as big as 3,060 square meters in Hangzhou, advertisement on buses in Changsha and advertisement on subway in Fuzhou to promote the concert.
Care_for_dimash group promoted the concert in various locations in Fuzhou.
Charity Activities
Inspired by Dimash, we also participated and organized a series of charity activities. The followings are important public activities organized by Dimash Official Fan Club (DOFC), Care for Dimash Group, Online Dimash Zaozuo, Charity Station, Sister Station, Dimash Music Fan Club CN and Crispy Love Dimash. We will never cease the pace to support charity in the name of Dimash.
Mar.15,2017

Donated milk as a loving support to the Second Social Welfare Institution of Changsha City.

Mar.30,2017

Participated in "Million Forest Project" sponsored by China Greening Foundation by donating 1142 flower bunches to the desertification area in the west to grow "Dimash Love Forest".

In April 2020, participated for the second time and planted 2780 more trees.

April 2,2017

Donated supplies to the children in Tianjin SOS Children Village.

April 3,2017

Initiated a donation campaign and donated living material on Apr.15, 2017 to Longwan Caring Home in Guangxi Province.

April 10,2017

Bid nearly 160,000 RMB in the auction of the performing costume worn by Dimash in the 1st episode of "Singer 2017".All funds were used for healing children who suffered from blood lead disease. The dress was returned to Dimash.

Sept.8,2017

Funding supported the first 8 rural schools in Jiangxi province, together with the China Children and Teenagers' Fund, Xinyu Women's Federation of Jiangxi Province and the Love to Recycle Website.

May 1st.2017

Delivered drinking water, fruits and towels to street cleaning workers in Hangzhou and Ningbo in Zhejiang province.

May 21st 2017

Supported "Let Love Speak" project through the Micro Charity platform by donating 267 loving gifts to more than 160 children with hearing impairment in Wuhan Yimeng Hearing and Speech Rehabilitation Center.

May 16,2017

Donated "Dimash Loving Heart library" to Heilaoyao Central Primary School in Inner Mongolia.

May 23,2017

Launched "Caring for Children with Aphonia and Aphasia" campaign and helped children in Beijing Yuntian Hearing and Speech Rehabilitation Training Center.

May.2017

Donated books,stationery and sports equipment worth about 10,000 RMB to Jingkou Primary School of Guizhou province through the program called "Sailing".

July 4,2017

Completed One-on-One program through China Children and Teenagers' Fund to subsidize students (in poverty) with excellent academic performance to complete three years of high school.

July 11,2017

Raised 6512.25 RMB for Hunan rain storm.All funds were used to purchase the emergency supplies.

July 2017

Started a specific charity project "Free Lunch" with China Welfare Foundation. By Sept.20,2017, a total of 2093.66 RMB was raised.

May 10,2018

Donated 5,240 RMB to the "Free Lunch" charity project.

July 2017

Initiated the activity "Caring for Street Cleaning Workers,Dears Bring Cool in Summer" by relaying loving supplies in 24 cities within three provinces of Zhejiang,Hubei and Sichuan.

Aug.16,2017

Donated 300 pounds of dog food to Beijing Yangjie Street Dogs Shelter.

Aug.24,2017

Participated offline racing event named "Girls Cheering Program" organized by China Social Welfare Foundation "Caring for Girls" Fund.

Sept,2017

Completed a total of 17.6839 million aid index in the event of "Ping An China Wish Aid Bottle", contributing to environment protection in China.

Sept.23,2017

Bid Dimash's Dombra for 35,000 RMB in the charity auction night launched by Yanran Angel Fund, aiming to help children in Yanran Angel Children Hospital.

Nov.20,2017

Donated loving stationery to the teaching stations located in mountain villages of Guizhou Province on the "World Children's Day".

Nov.3-26, 2017

Launched "Stay Warm in Winter" activity to help Kashi Kindergarten in Xinjiang province.

May 18,2018

Donated 15,240 RMB to China Foundation for Poverty Alleviation.

On May 24, 2018, 524 sets of stationery and 524 school bags were donated to Chengdu Volunteer Federation who was donating to the poor children in mountain.
June 1st,2018

Visited Guangci Welfare Center for Disabled Children in Shanghai with holiday blessings and gifts and gave 10,000 RMB obtained from the auction of graffiti T-shirts by orphans.

July 27,2018

Launched the charity project to establish public libraries in cooperation with the organization called "Post-graduation Public Library". On Sept.21,2018, 2000 books (supplies) were donated and the first "Dimash public library" was built in Guangdong Province.

Nov.8,2018,

Donated 2200 books in high quality to the extracurricular. The second "Dimash public library" was built in Hunan Province.

May 30,2019

Donated 4601 books in high-quality to extracurricular. Two more "Dimash public library" were built in Guangdong Province.

Aug.4,2018

Participated in "Mango V fund","Youth Mango Festival" by decorating welfare houses.

Aug.24,2018

Donated loving items worth 6162 RMB to Shouguang Charity Association in Shandong province.

July 17,2019

Participated in the charity event hosted by "QQ Music popularity". The song "War and Peace" broke through Golden Single Hit and gained the popularity certification. A professional training on music skills was provided for teachers in rural primary schools.

Jan.24,2020

Donated 2000 RMB to Wuhan Charity Federation for coronavirus special fund for prevention and control.

Jan.30,2020

Donated 52400 RMB to Beijing Hanhong Charity Foundation during coronavirus outbreak.
Contact us
微博(wei bo):迪玛希Dimash全球后援会 (DOFC)
https://weibo.com/u/6098219432
Instagram:Dimash Official Fan Club
https://instagram.com/dimashofficial_fanclub?igshid=w74xemb0jvk6
You Tube:Dimash Official Fan Club
https://www.youtube.com/channel/UC0lkMYHhAQ6llrrMaFIl34w
Email:dimashglobal@163.com