On December 16, Dears from South America took part in the celebration of Kazakhstan's Independence Day. In honor of the significant date, a new square "Republic of Kazakhstan" was presented in one of the largest cities of Argentina, Rosario.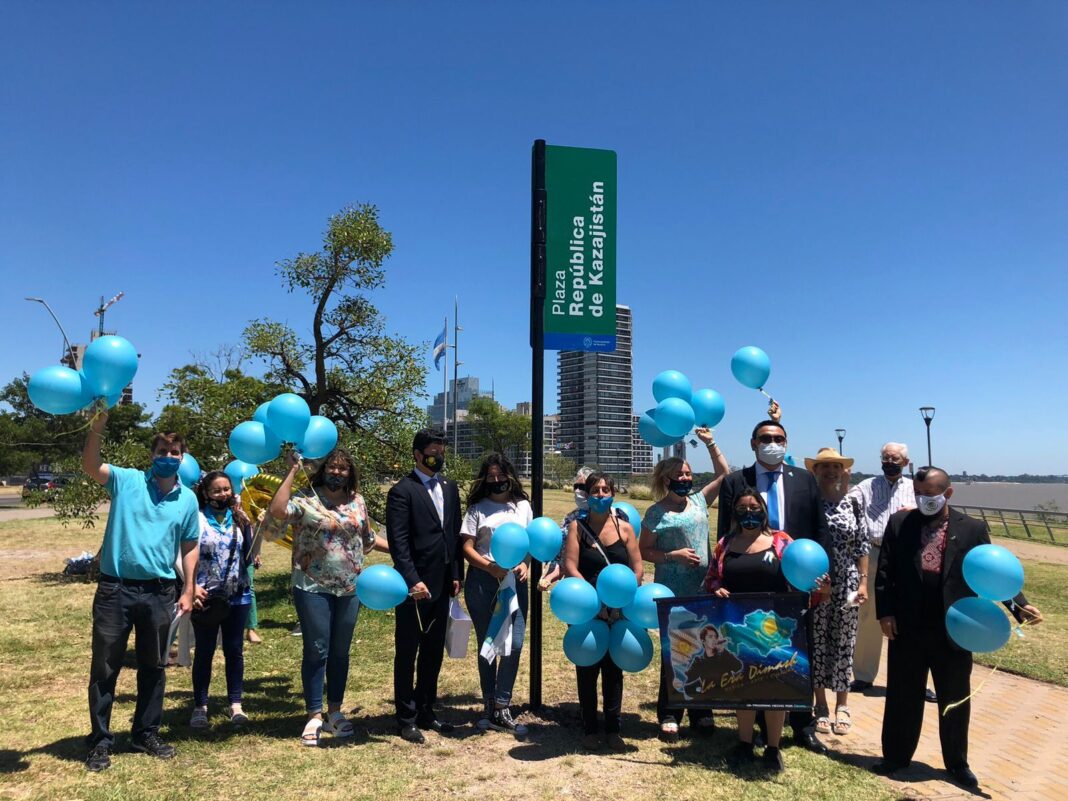 Mr. Bolat Nussupov,  Ambassador of Kazakhstan to Brazil with  concurrence in Argentina and  Chile, together with members of the Embassy located in Brasilia (Brazil) participated in the event.
The very active Honorary Consulate of Kazakhstan in Rosario, led by Mr. Consul  Ing. Gustavo Gutierrez and Mrs. Irina Vagner, Goodwill Ambassador of the Assembly of the People of Kazakhstan, organized the celebration which was considered the central event in South America of such a significant date.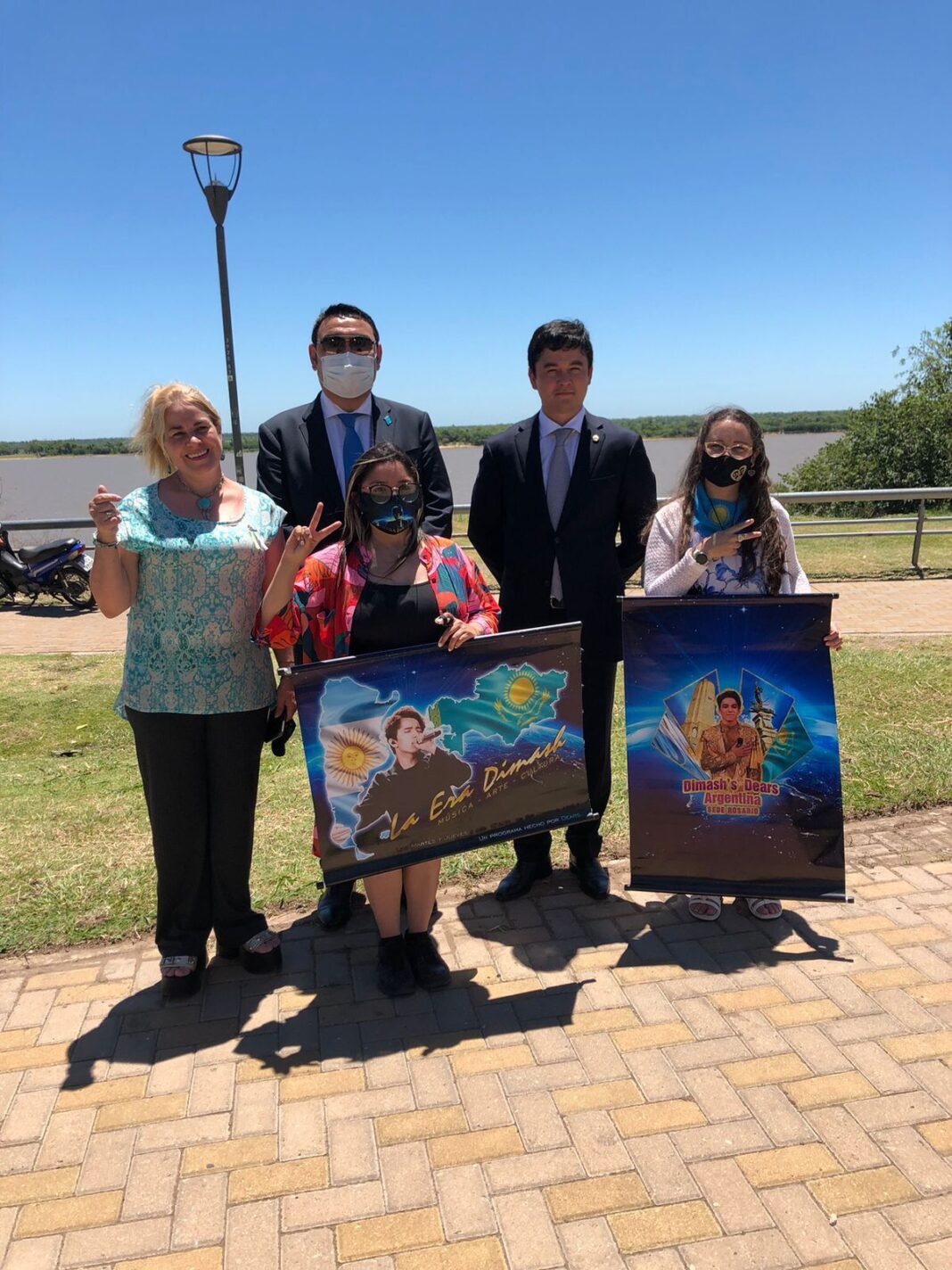 Dec. 16th started by raising the flags of Argentina and Kazakhstan in one of the most emblematic places in the country located in Rosario city: the Monument of the National Flag.  Later, both hymns were performed. Mr. Consul delivered the official speech of the day.
In front of the symbolic Parana river, in a developing area of the city, it was officially introduced a new square under the name of Republic of Kazakhstan. After that, a nearby street was named after the great Kazakh personality, Abai Qunanbaiuli.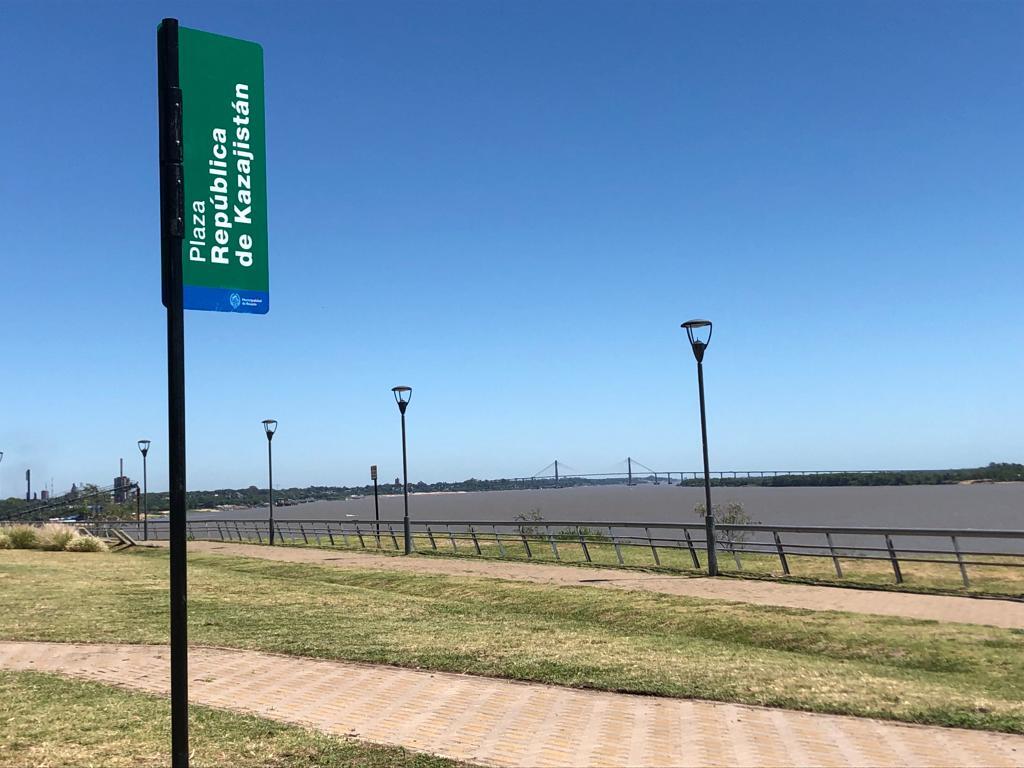 In the new square event, the group of authorities was surprised by members of  La Era Dimash who came from different corners of the country. They had prepared a special blue balloons release. Group Dimash Dears' Argentina joined the event. In each balloon it was added a message not only with good wishes but also with a piece of information under the question: "Did you know that… ?" related to Kazakhstan.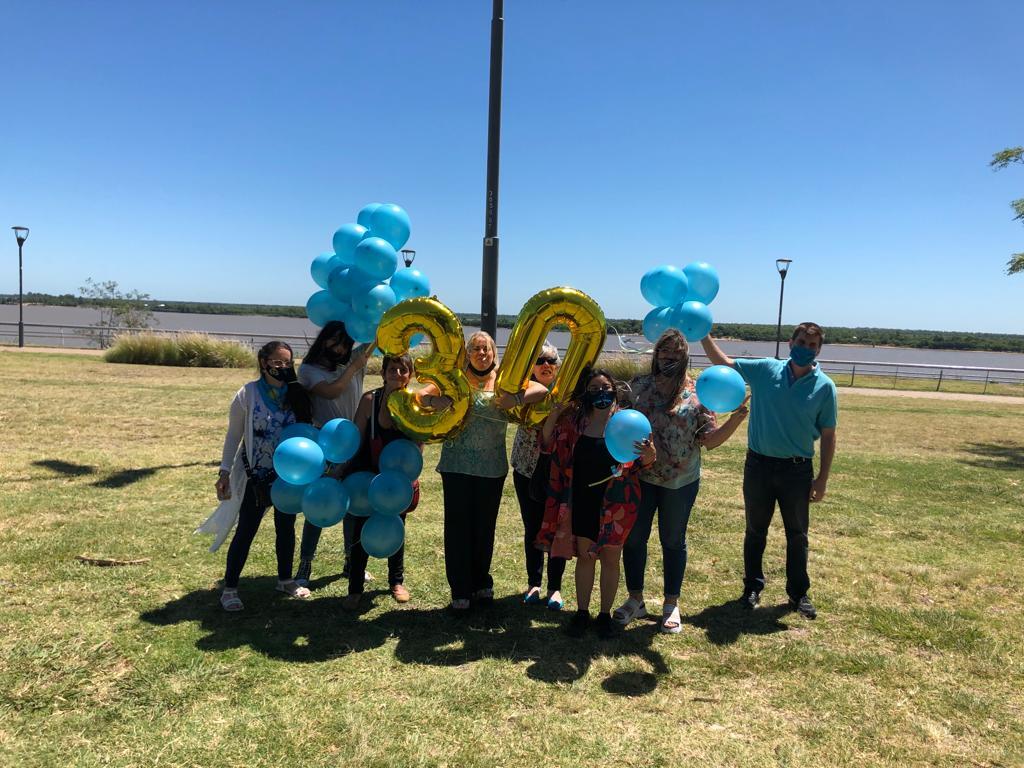 La Era Dimash also prepared commemorative plates as special gifts for both, the Embassy and the Consulate, wishing Peace and Prosperity to the Kazakh People.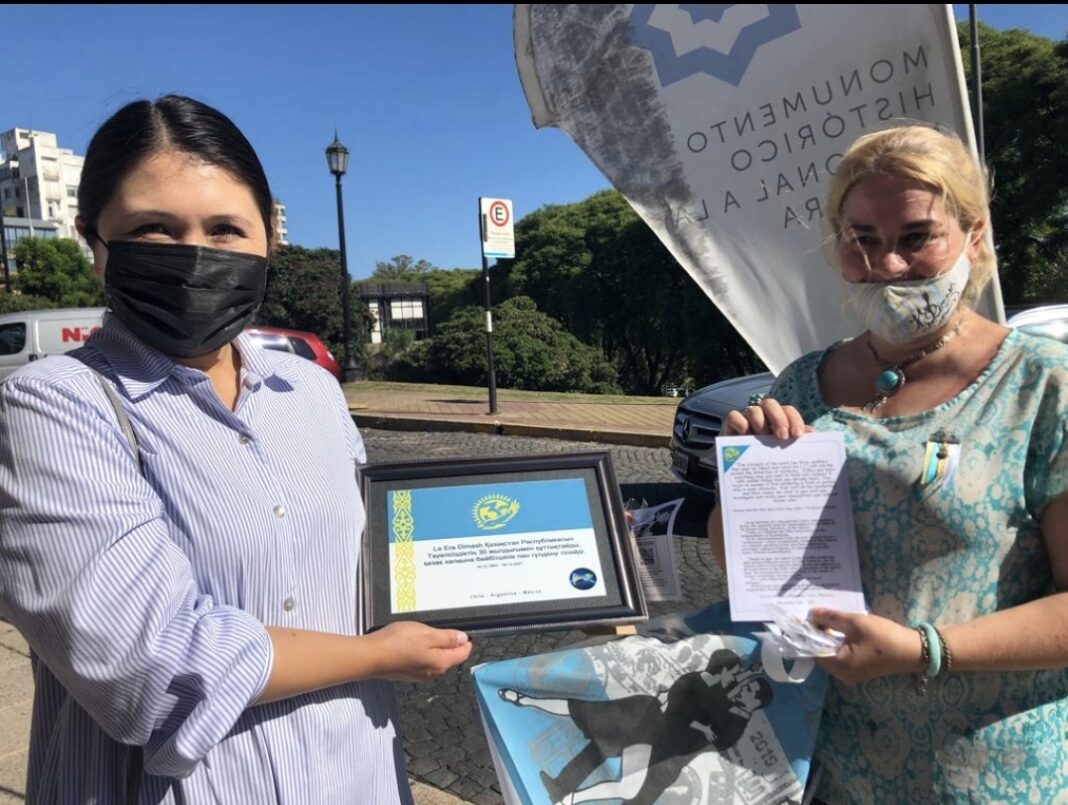 In addition, in honor of the 30th anniversary of Kazakhstan's Independence, three videos with the performance of national dances were released by the joint efforts of Dears from Argentina, Chile and Mexico: Tango from Argentina, Cueca from Chile and La Guelaguetza from Mexico.