Esquire Kazakhstan told DimashNews.com where the new issue of the magazine with the cover story of the popular artist is on sale.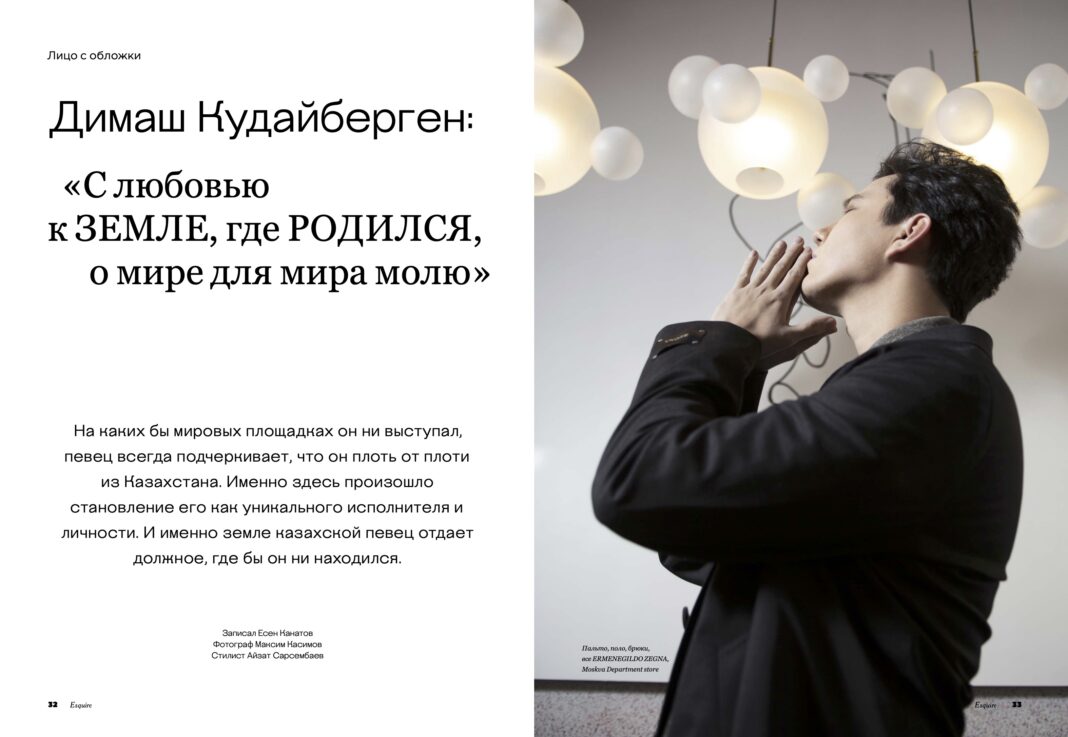 Previously, we informed that the May issue of Esquire Kazakhstan came out with a photo of Dimash Qudaibergen on the cover. Inside the magazine, there is an article about the creative path of the famous Kazakh singer.
Especially for the fans of Dimash Qudaibergen's art we share details how to buy a printed version of Esquire Kazakhstan.
Where to buy Esquire magazines
in Almaty:
Magnum Cash & Carry, Galmart, A-Store supermarket chains
MEGA Alma-Ata, "Ritz-Palace", "ADK";
Esentai Gourmet and "Stolichny" supermarkets;
"Karavan" newsstands;
in the Esquire Kazakhstan office: 6th floor, 22 Zenkov Str, Almaty, Kazakhstan
in Nur-Sultan:
Keruen shopping mall
MEGA MALL
Kenmart Hypermarket
Delivery to other cities
You can order delivery of the magazine to other cities by e-mail: s.omarov@pmgroup.kz