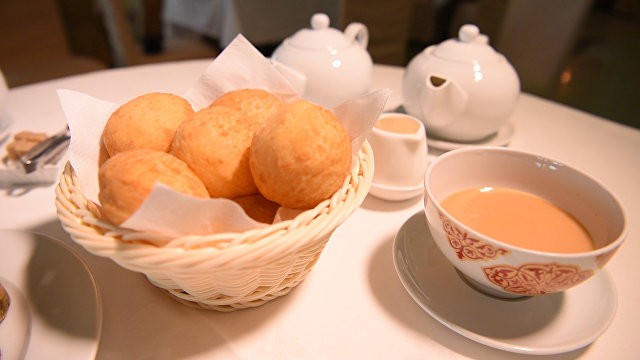 "Yendi ozimiz shai isheik" – "And now let's have some tea ourselves." This phrase is like some code. It is said only among a close circle of people.
Usually, when the guests leave after the celebration, birthday or wedding, those who took part in the preparation of the holiday — relatives and friends — stay. And after a successful event, they drink tea, remember the best moments of the holiday, and the owners thank everyone for their assistance.
Tea drinking is not just a joint meal or a tribute of thanks from the hosts. This is a kind of ritual of unity. Moreover, kinship is not necessary and not always consanguineous. The main thing is the relationship of souls, the similarity of interests and sincere friendship.
Interestingly, the phrase "Yendi ozimiz shai isheik" does not always mean that they will only drink tea." Most often, there is a generously set table, in fact – this is another feast. But shared only with a close circle of friends and relatives.
This tradition in Kazakhstan is of great importance. It helps people to combat the loneliness and feel needed.
With cream, with lemon, with honey, with sweets, pastries – hot and aromatic tea is served in different variations. Some like blended tea, while others like the classic. The main thing is that sometimes even a simple tea party with dear people makes us a little happier.